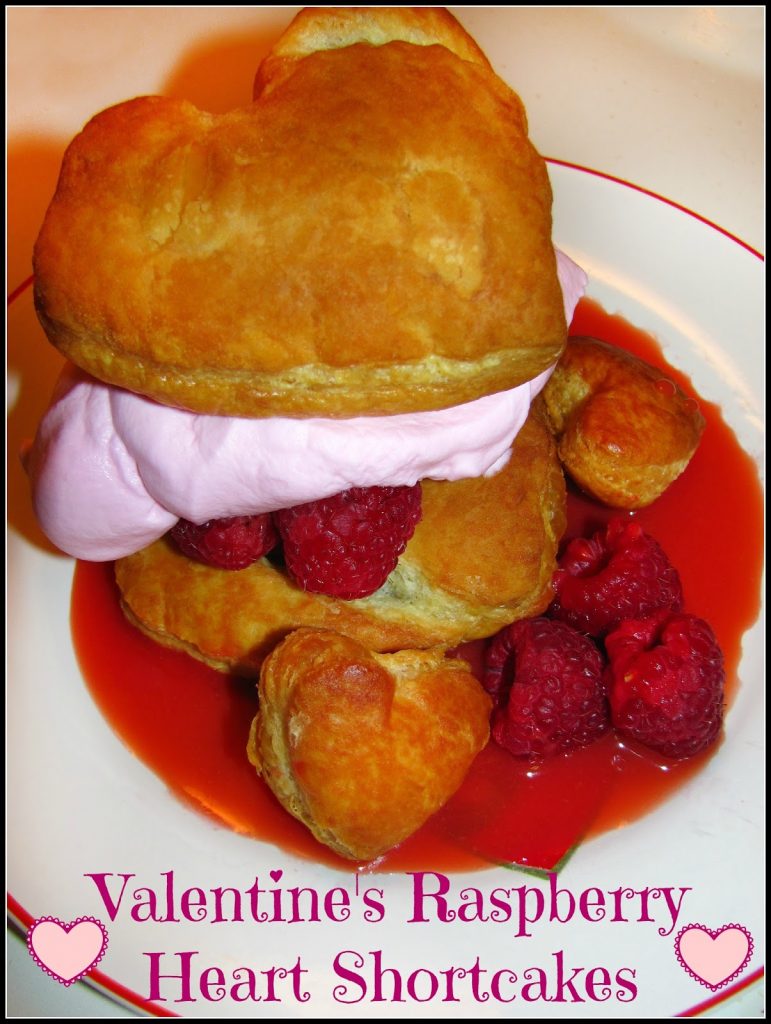 This easy to make dessert is perfect for Valentine's Day at home with your sweetheart!

Ingredients:
Makes 2 servings

1 sheet of frozen puff pastry dough, thawed
2 cups fresh raspberries
1/2 cup orange juice
2 tablespoons sugar
1/2 cup heavy cream
2 teaspoons brown sugar
pink or red food coloring
Directions:
Preheat oven to 400 degrees.
Place mixing bowl and beaters in the freezer to chill.
Using heart shaped cookie cutters, including on large size and one small, cut out 4 large hearts in the puff pastry dough and 4-6 small hearts.
Place on a parchment (or I use my Silpat) lined baking sheet and bake for 15 minutes until puffy and golden.
Why the pastry is baking, add orange juice and 1 cup raspberries to a small saucepan.
Cook over med-low until it simmers, then let it reduce down for a few minutes.
Strain sauce and discard raspberries, you should have about 1/2 cup sauce. Pour into a bowl then mix in sugar. Let cool.
Add heavy cream and brown sugar to chilled mixing bowl and mix on medium speed with chilled beaters for approx 5 minutes until it thickens and peaks form.
Add a drop of pink food coloring and mix until you get the pink color you want.
Take puff pastry out of the oven and let cool.
To plate: take a plate and spoon 1/4 cup of the cooled raspberry sauce on the bottom, then add a large puff pastry heart, add 1/2 cup of raspberries, then a couple large dollops of pink whipped cream, and top with another large puff pastry heart. Garnish with a couple raspberries and the small puff pastry hearts on the side.
Serve immediately and enjoy this delicious treat with your sweetie!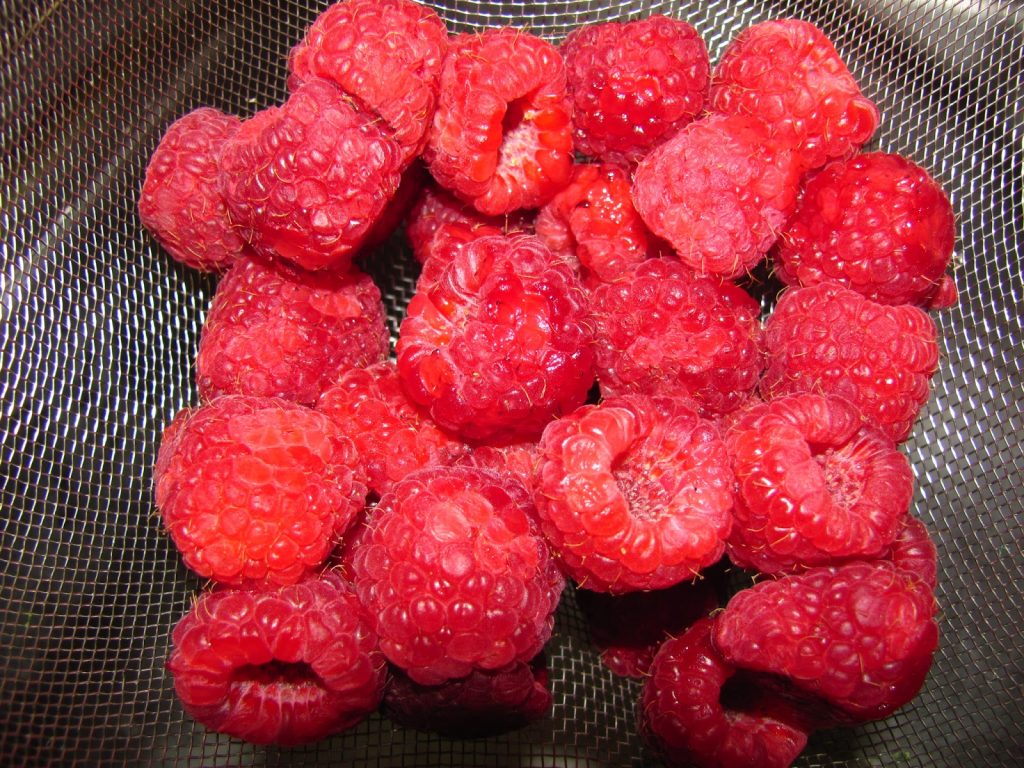 Fresh cleaned raspberries are delicious and tart! You can sub frozen raspberries
if you would like but they are usually more soft and mushy.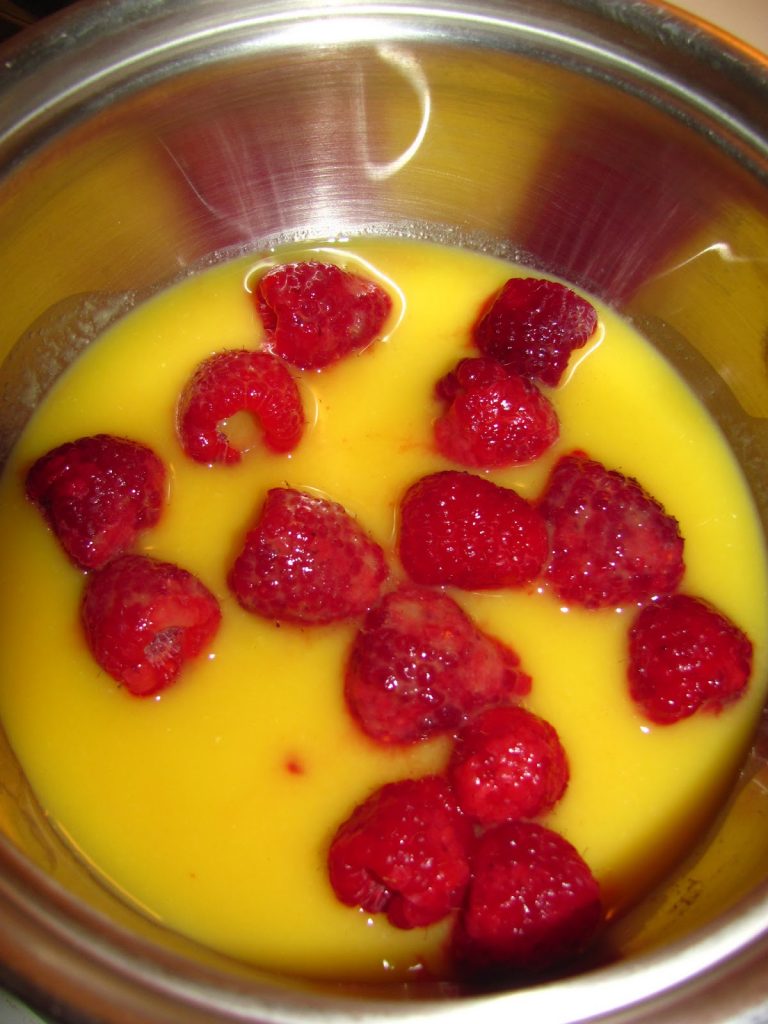 Cook down the raspberries and OJ, then strain and add sugar for a delicious sauce!
One sheet of puff pastry is the perfect amount for 4 large hearts
and a few extra small hearts for garnish.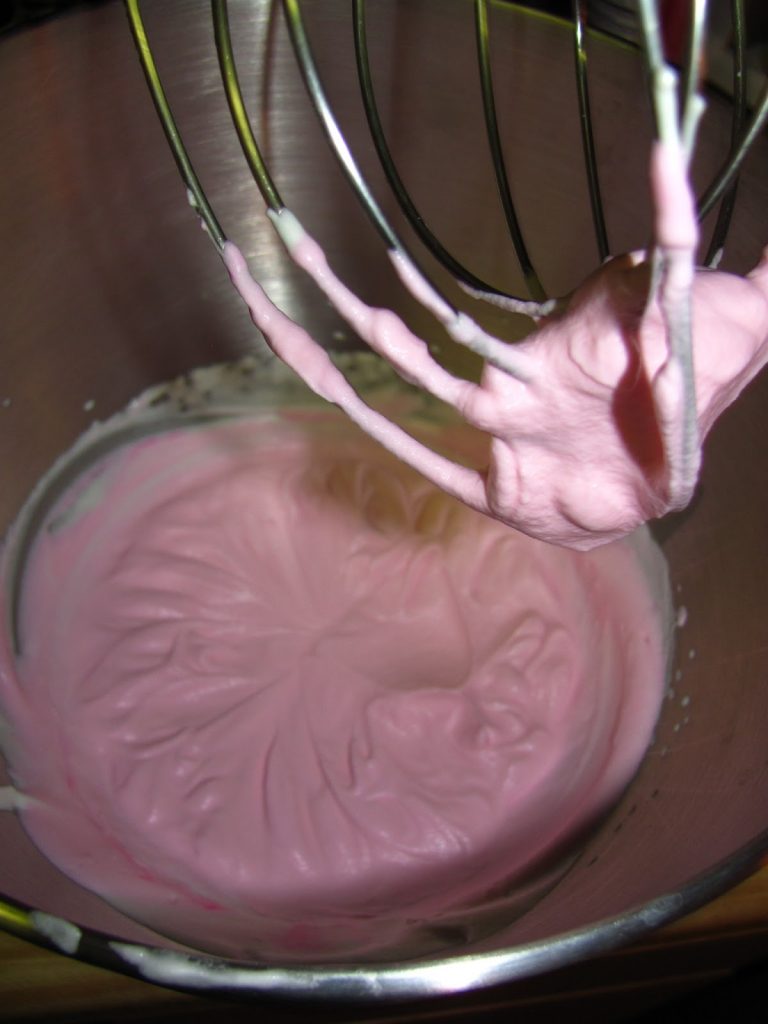 I used Rose Icing color I found at Michael's craft store to color the whipped cream pink.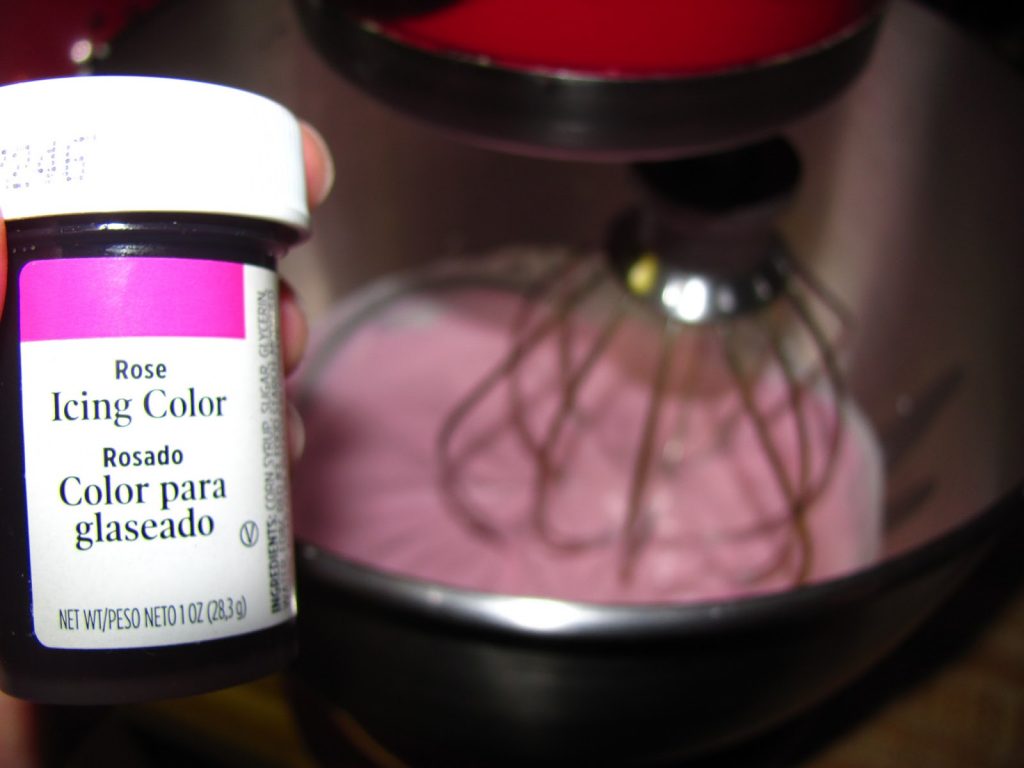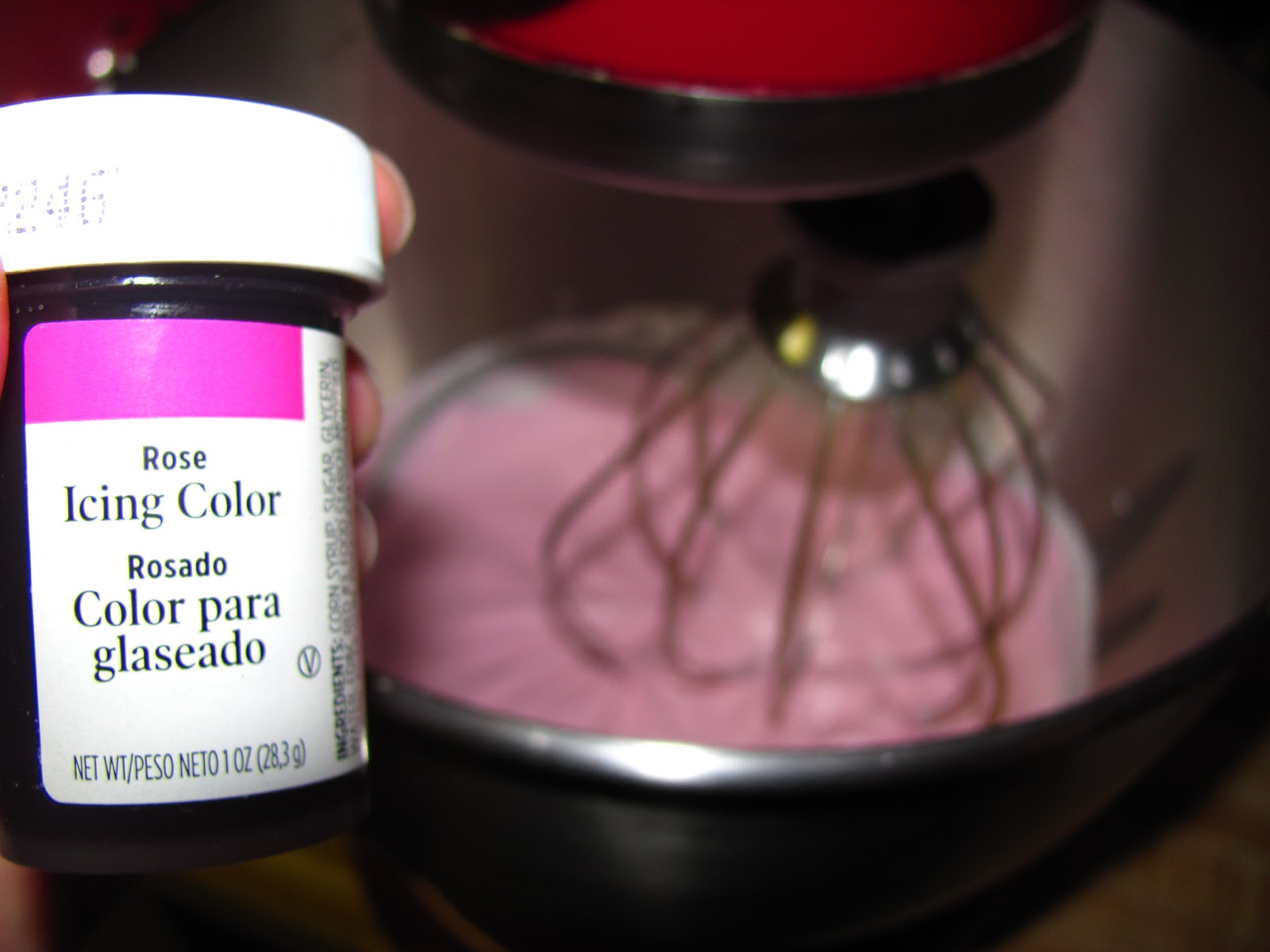 It only takes a little so I dip a toothpick into the color and dip into the whipped cream. You can also use a drop or two of red food coloring to get a pink color.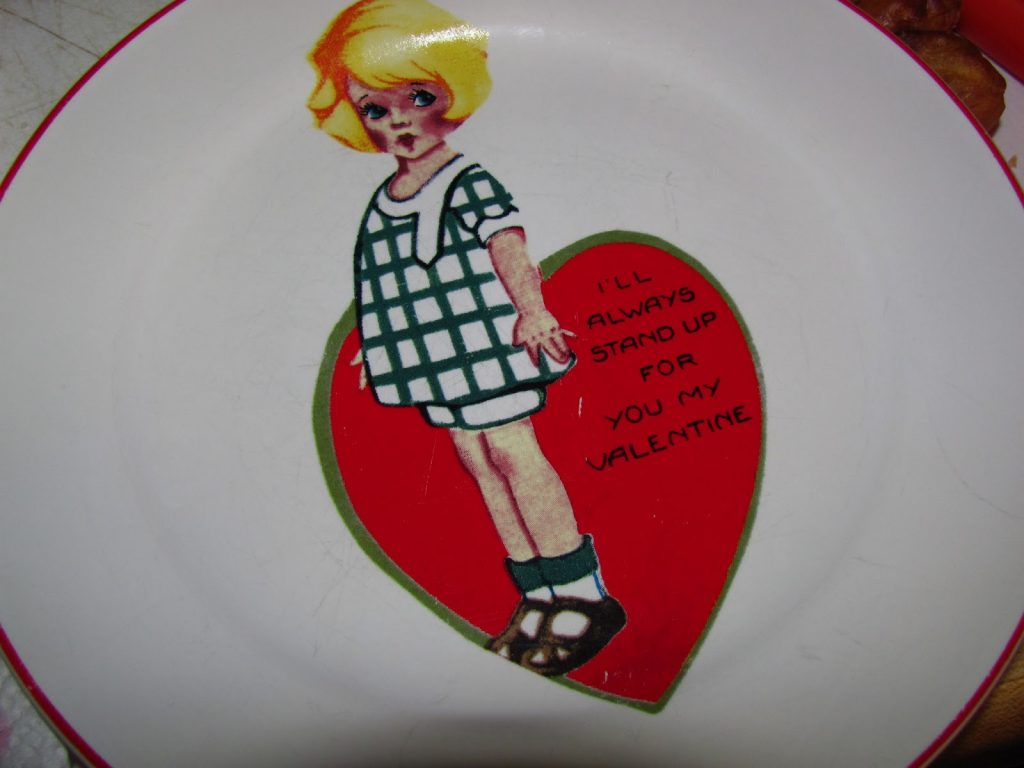 Check out my adorable Valentine's vintage looking plate!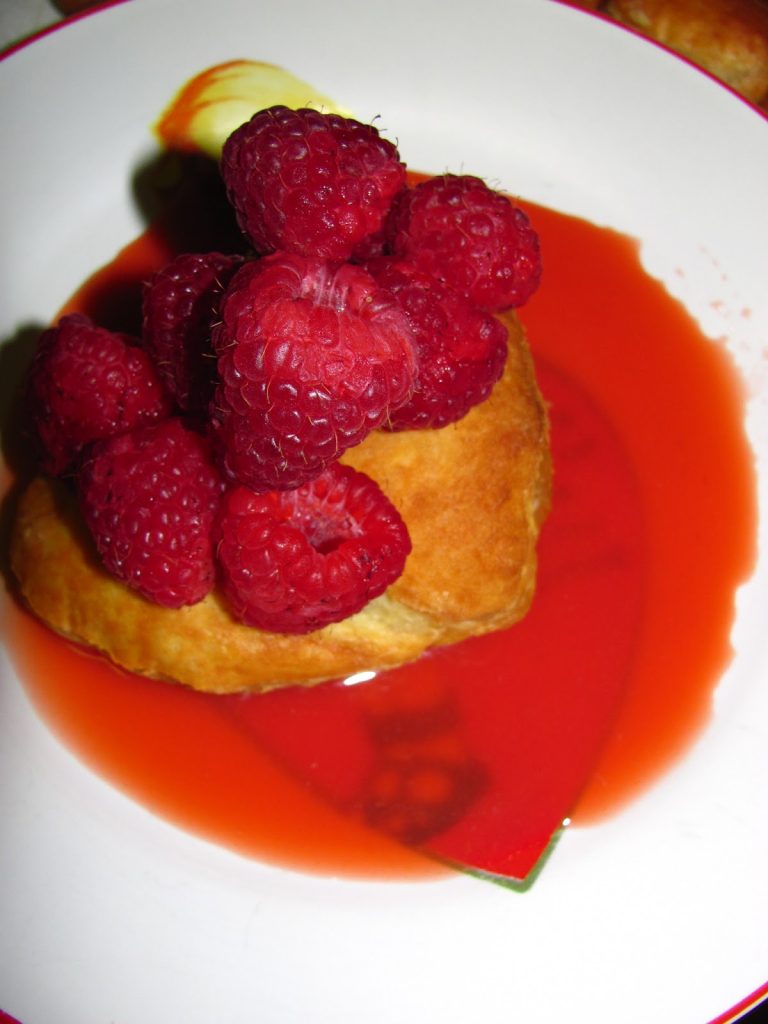 Add 1/4 cup of the sauce on the bottom of the plate, then a pastry heart and a 1/2 cup of raspberries. Then top with lots of pink whipped cream and the other large pastry heart!
Enjoy this sweet treat with your sweetheart!