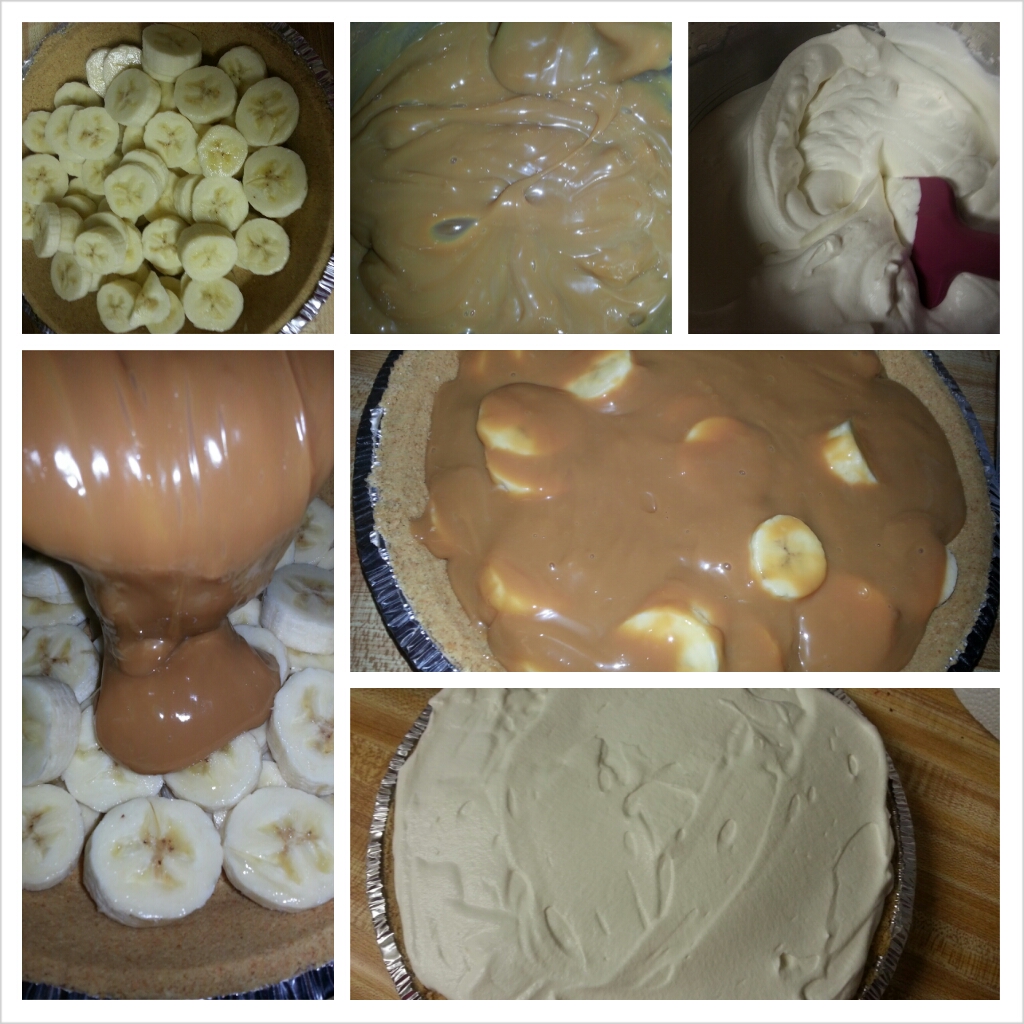 So what piped my interest in this delish creation was a special on Food Network. They were talking about a baker in NYC and one of her signature desserts was a Banoffee Pie. What is Banoffee Pie you ask? Simple: Banana + Toffee = Banoffee! The best part about this recipe is you make homemade toffee by boiling a can of condensed milk! What in the ….. no wonder the lady is on Food Network. She's a gosh darn GENIUS! This recipe is easy, indulgent, and of course amazingly delicious. It will blow your mind!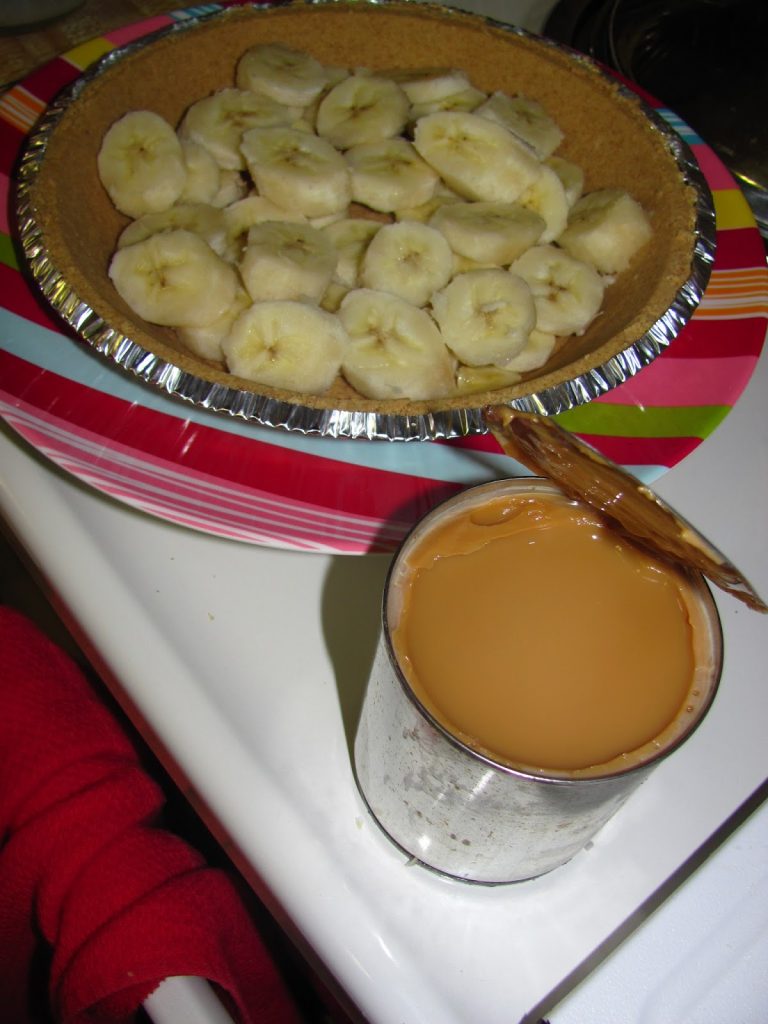 Ingredients:
3 bananas
14 oz can sweetened condensed milk
Prebaked graham cracker pie crust
2 cups heavy cream
1 tbsp brown sugar
1 tsp vanilla
Directions:
Remove label from a can of condensed milk and place in a deep saucepan filled with water, covering the can completely.
Bring to a boil, cover and boil for 2 1/2 hours. *Make sure to check and keep the can completely submerged the entire time.
Remove the can from the boiling water, let cool, and open. YOU JUST MADE TOFFEE!You can keep sealed in the can and use at a later time (keeps for months!) or use right away).
Now make your whipped cream using a COLD ( I store mine in the freezer an hour before using) bowl and beater.
Add heavy cream, vanilla, and brown sugar to bowl and whip on high until fluffy and soft peaks form.
Keep refrigerated until ready to use.
Peel and slice bananas into thin slices.
Lay banana slices in the pie shell, pour can of toffee on top, spreading to cover, then top with mounds of whipped cream.
Refrigerate to firm up until ready to serve.

Remove label and submerge can of condensed milk in water. Bring to a boil, cover, and boil for 2 1/2 hours. Make sure to keep the can covered with water while boiling.
Remove can from water, let cool, open, and you've got gooey, rich toffee!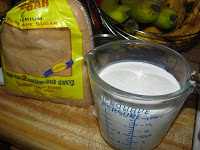 Using a COLD bowl and beater, beat heavy cream, brown sugar, and vanilla on high until fluffy.
Slice three bananas and place in the graham cracker pie crust.
Stir toffee and then pour on top of bananas, spreading to cover.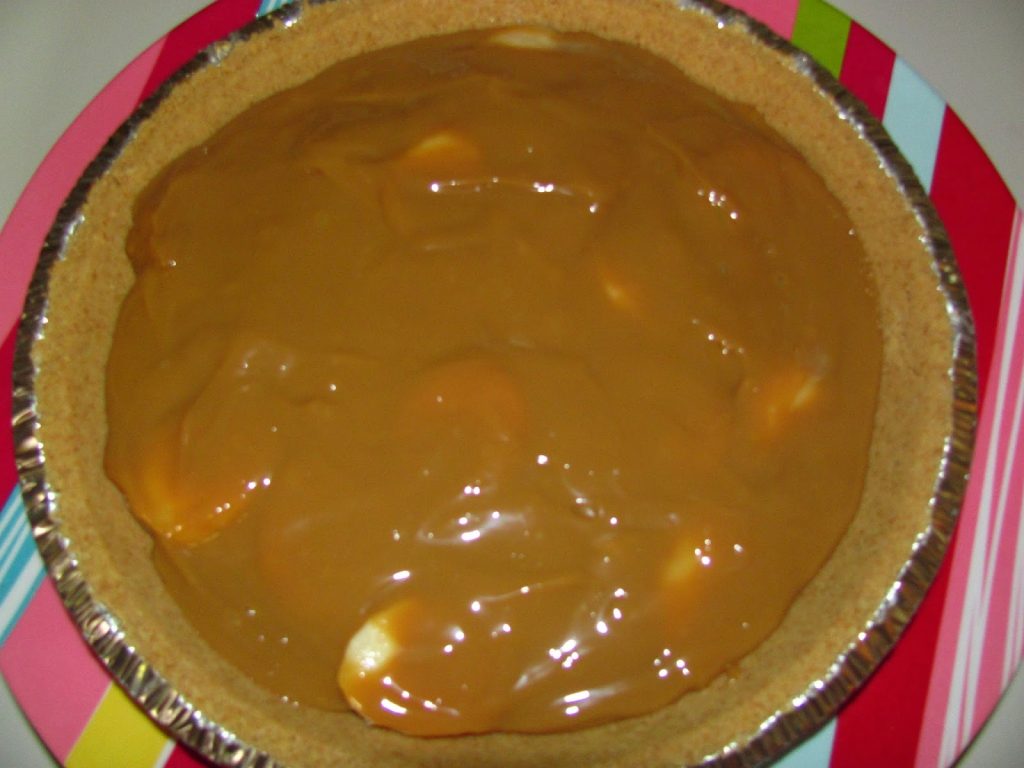 Now add a huge mound of fluffy whipped cream and spread to cover.
I like lots and lots of whipped cream!
There you have it: Banoffee Pie. Who knew banana and toffee would be such a delicious match?! You have to try this! It will blow your mind!