Happy Meatless Monday!
This recipe was created completely by experiment. Sometimes my kitchen experiments turn out tasty, sometimes not so much! Luckily this one was a success! I wanted to make my
Game Day Spinach Snackers
for Ava's lunch and realized we were out of spinach. So I searched my fridge and found broccoli and baby carrots. I decided to use the same idea and basic recipe for the
Spinach Snackers
but make
Broccoli Poppers
instead. Even better I added a few a carrots and some cheddar cheese and the end result tasted exactly like my favorite,
Broccoli Cheese Soup in a Bread Bowl
!
Ava loved them, asking for "more, more!" and you will want more too!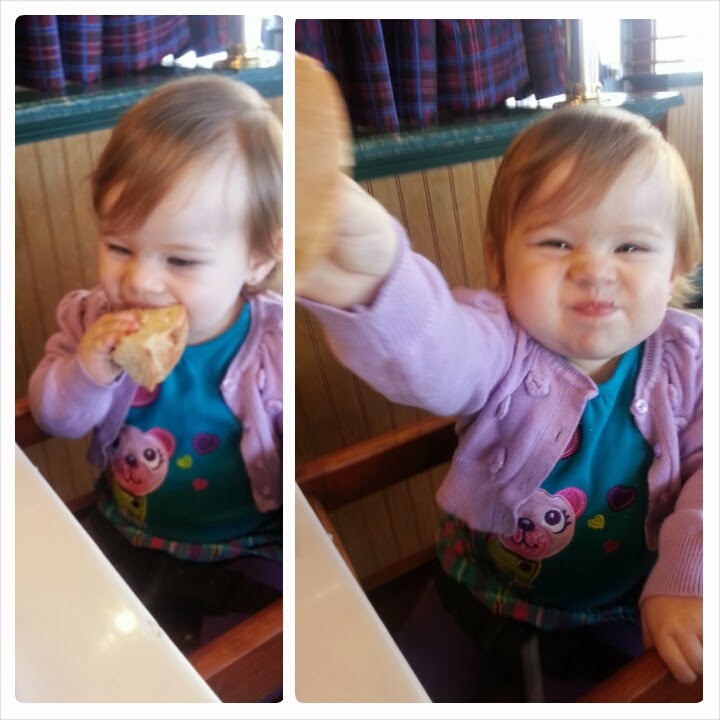 A

va chowing down on my Broccoli Cheese Soup and Bread Bowl when we were out to eat last month.




She loves it as much as I do!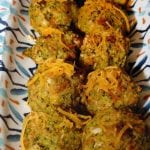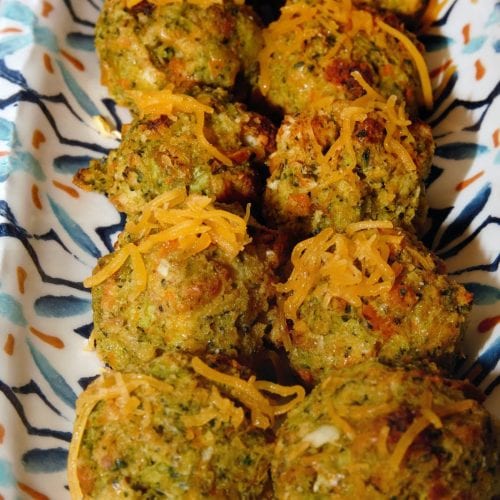 Print Recipe
Broccoli Cheese Soup Poppers
Makes 30-40 poppers
Ingredients
1/2

large crown of broccoli

or 2 small, steamed until soft (about 1 1/2 cups when cooked)

5

baby carrots

or 1 regular carrot, steamed until soft and chopped

3

eggs

beaten

1/4

cup

butter

melted and slightly cooled

1

cup

shredded cheese

cheddar or mixed, plus more for topping

Stuffing mix

I use low sodium, whole wheat

1/4

tsp

white pepper

1/2

tsp

garlic powder

1/4

tsp

onion powder
Instructions
Preheat oven to 350 degrees.

Line 2 baking sheets with parchment paper or a Silpat liner.

Add steamed broccoli and carrots to a food processor and pulse until blended and everything is in small pieces.

In a large bowl, whisk together eggs, butter, and cheese.

Add broccoli and carrot mix, seasonings, and stuffing and mix well.

Roll into small walnut sized balls and line up on the baking sheet, about 20 on each.

Bake for 20 min until crispy and lightly golden.

Immediately after taking out of the oven sprinkle each popper with a pinch of shredded cheese so it melts on top.

Remove to a paper towel lined plate to soak up any excess butter and then serve warm.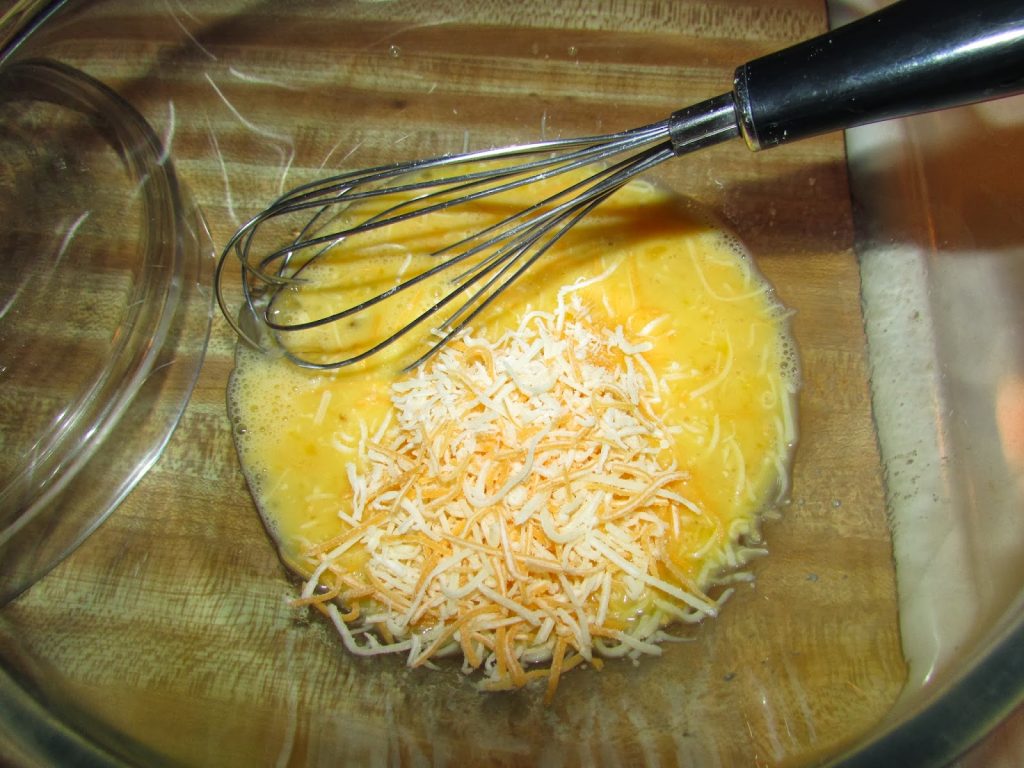 Mix together beaten eggs and cheese in a large bowl.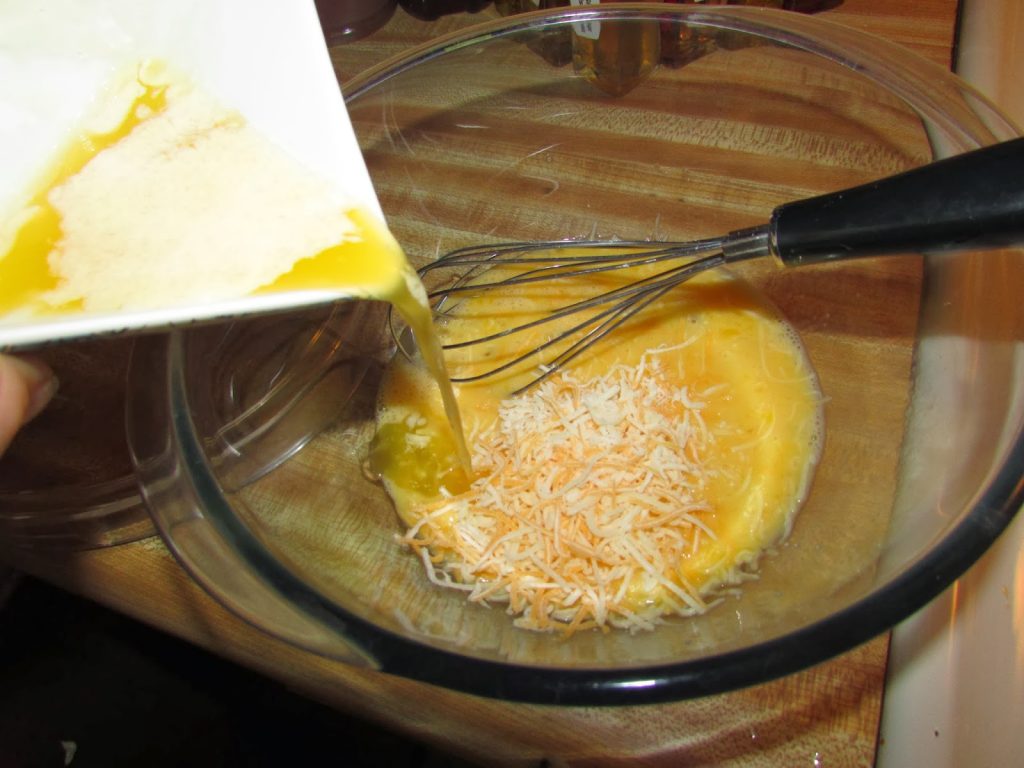 Add cooled melted butter and whisk until combined.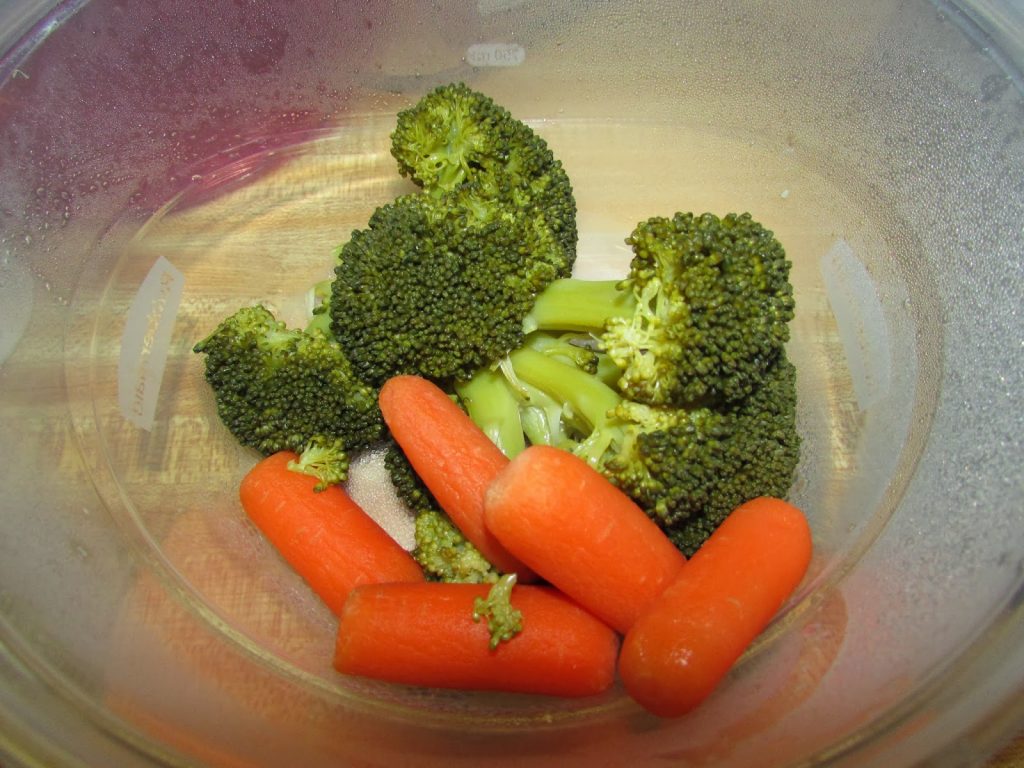 Steam broccoli and baby carrots until soft. You could use the frozen Steamables too.
Blend the cooked broccoli and carrots in a food processor until thoroughly mashed
and no large pieces remain. Add to the bowl.
Add 1 cup dry stuffing mix and seasonings and stir to combine.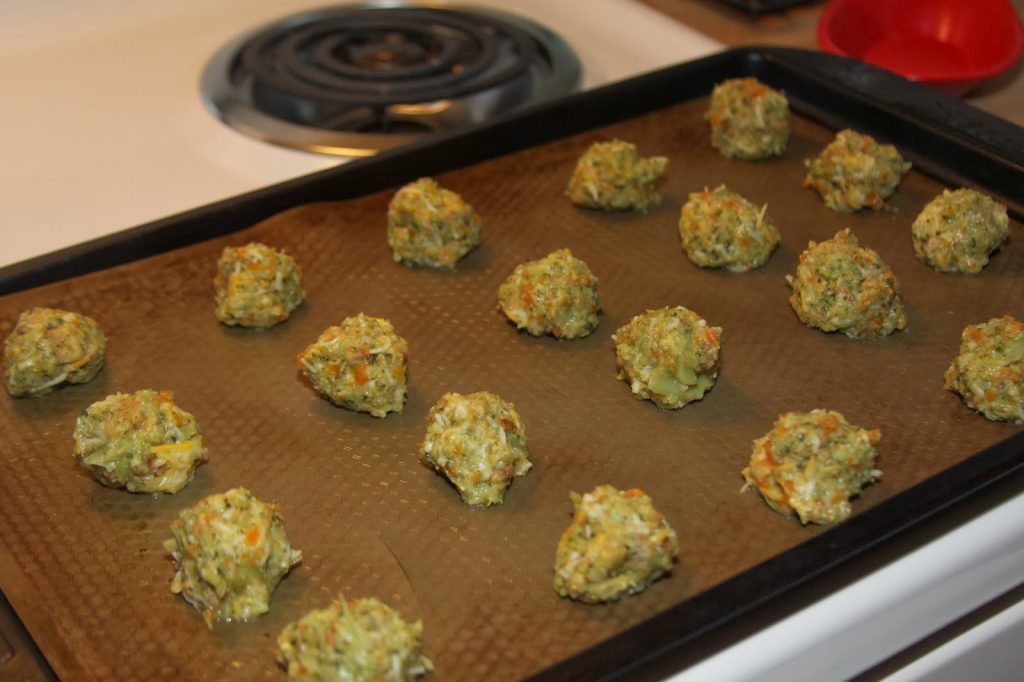 Roll into small walnut sized balls and place on a lined baking sheet. You should be able to fit 20 or so per sheet.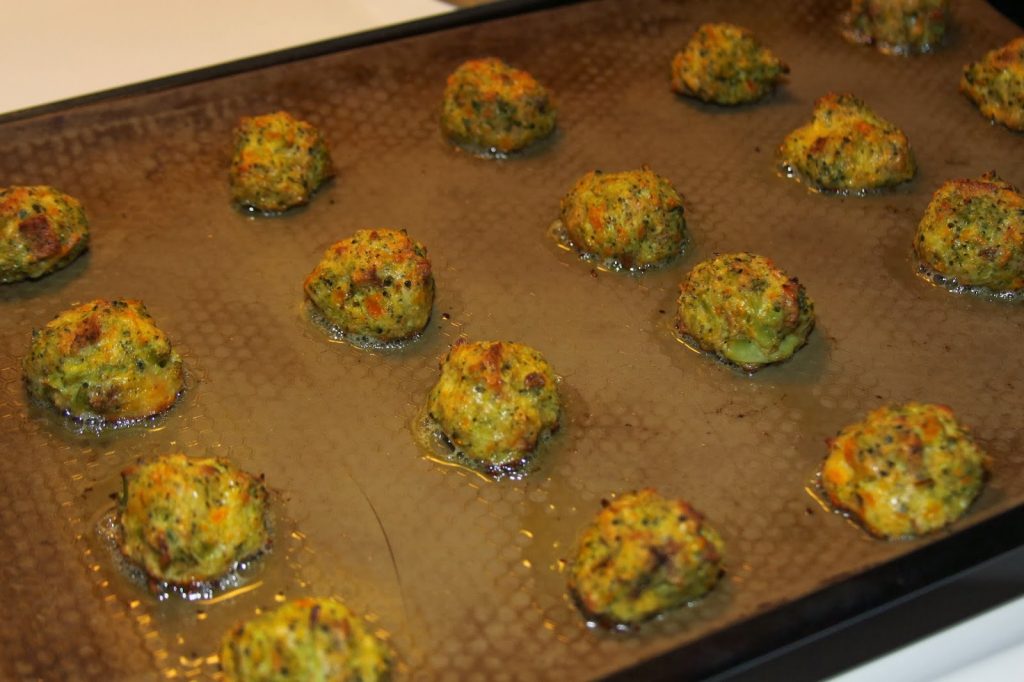 Bake at 350 degrees for 20 minutes.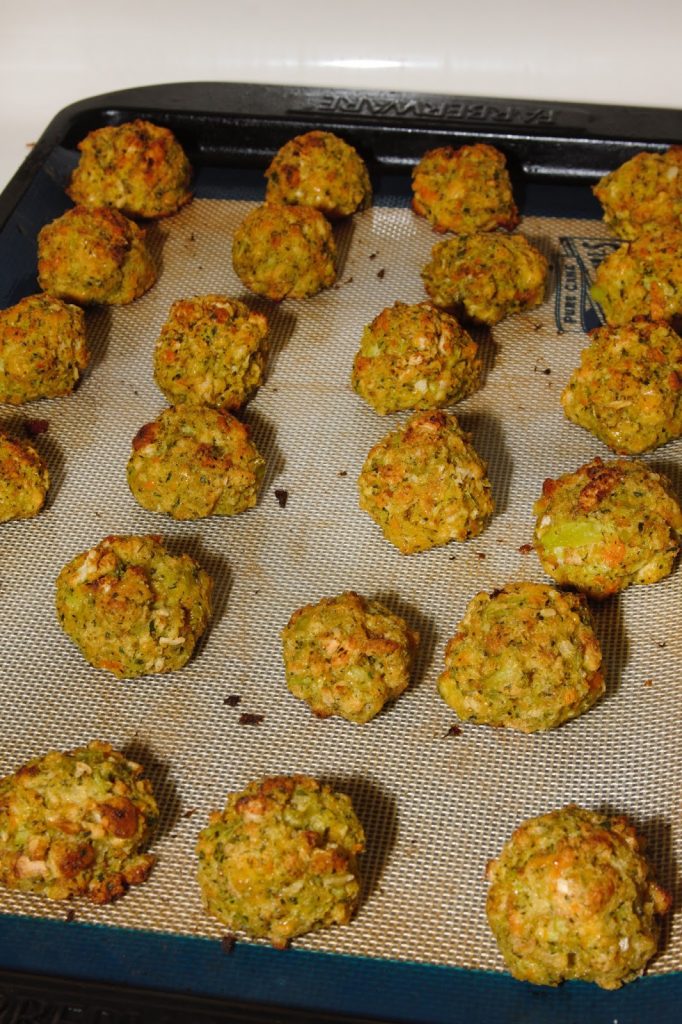 Remove from oven when they are brown and slightly crispy on the outside.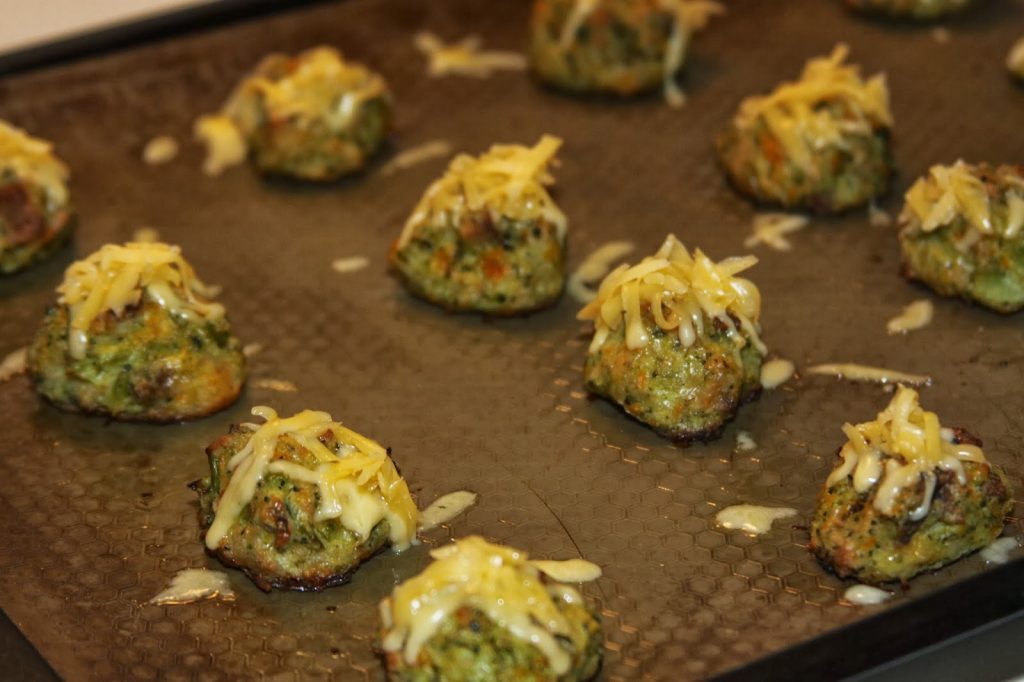 Immediately top with a pinch of shredded cheese on each popper so it melts right away.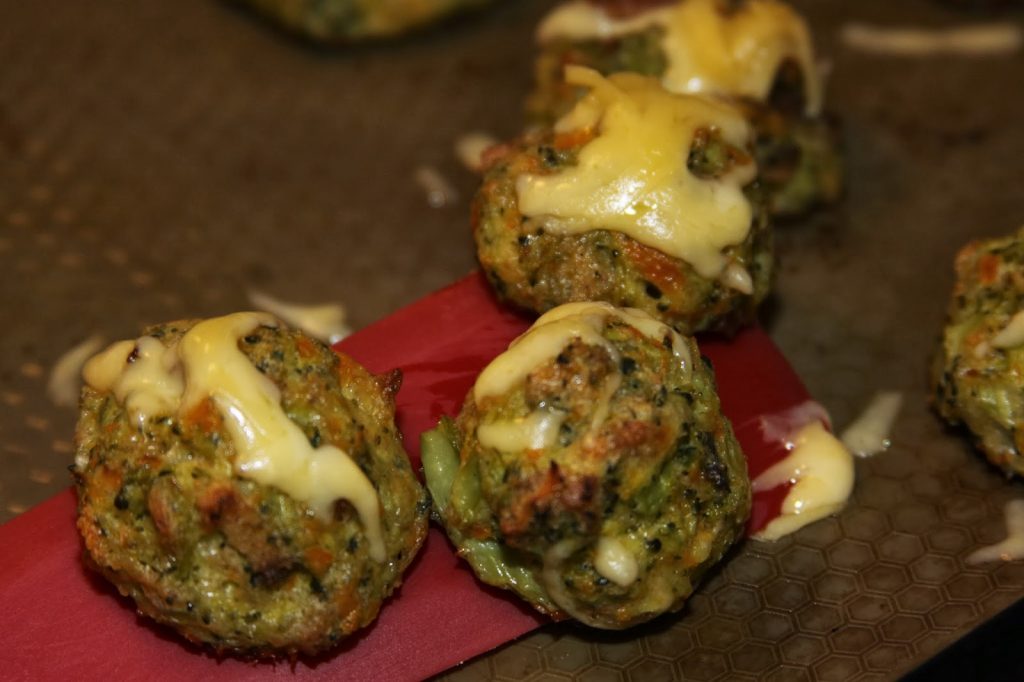 Remove to a paper towel lined plate to soak any excess oil and serve.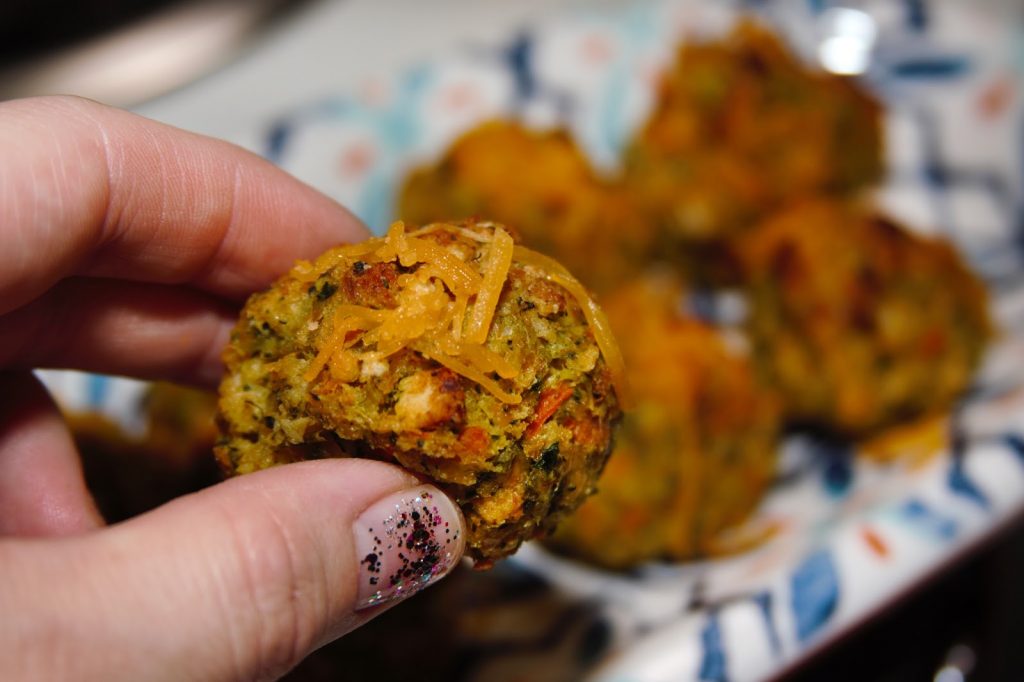 Soft and moist on the inside with a slight golden crust on the outside and topped with gooey cheese!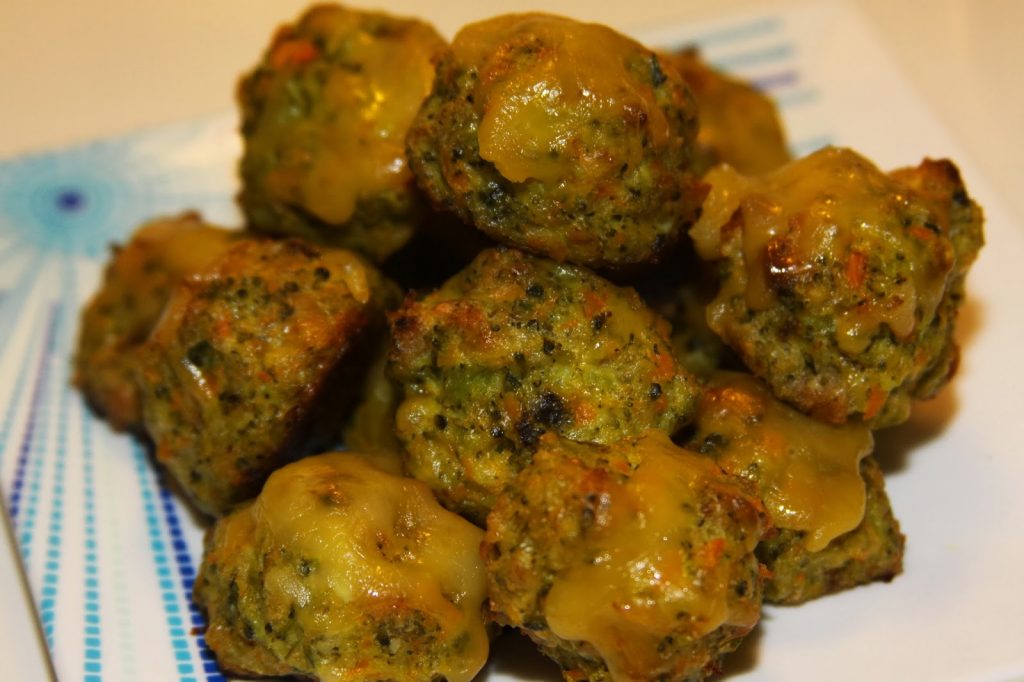 Try these bite size, portable, kid friendly Broccoli Cheese Soup Poppers!