We are still eating salads for dinner a few times a week and you know me, I can't make just a boring garden salad.
Yes, this might not be the healthiest salad but nothing is fried, there are lots of veggies, and it is pretty darn tasty!
The cauliflower croutons were something I winged and they came out spectacular.
I have since made them as a snack using bigger pieces and serving with a blue cheese dipping sauce. They are addictive!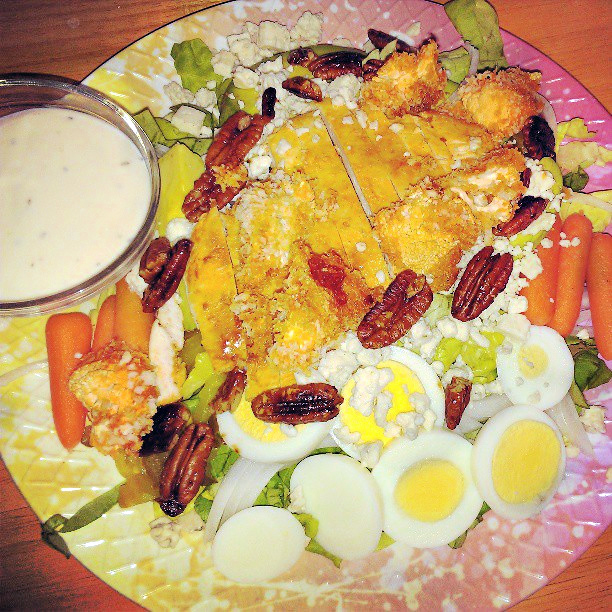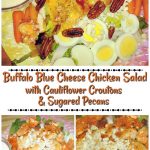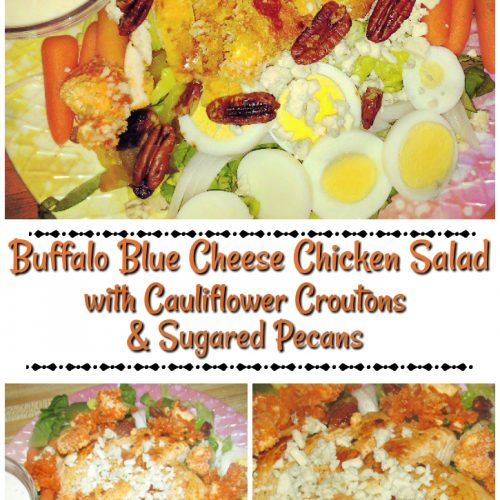 Print Recipe
Buffalo Blue Cheese Chicken Salad with Cauliflower Croutons and Sugared Pecans
Makes 2 entree salads
Ingredients
1 1/2

cups

Buffalo Sauce

like Frank's Red Hot Buffalo Sauce

1/4

head cauliflower florets

chopped into small bite size pieces

2

boneless/skinless chicken breasts

1

cup

panko breadcrumbs

1

tbsp

olive oil

2

tbsp

butter

1

tbsp

brown sugar

2

tbsp

pecans

halved

small head of Romaine

chopped for salad

1/4

cup

blue cheese crumbles

salt and pepper

to taste

blue cheese dressing

for topping the salad

salad toppings -I like baby carrots

cucumbers, pickles, onions, avocado, and boiled egg
Instructions
Marinate chicken in 1 cup buffalo sauce for at least 30 minutes.

Preheat oven to 350 degrees.

Pour panko breadcrumbs in a bowl and 1/2 cup buffalo sauce in another bowl.

Dip cauliflower florets in buffalo sauce then roll in panko. Spread out on baking sheet.

Bake for approx 8-10 minutes until golden but still crunchy. Let cool slightly.

Meanwhile heat a skillet over medium. Add olive oil.

Then add buffalo chicken with marinade to the skillet.

Season with salt and pepper and cook for approx 4-5 minutes, then flip, and cook the other side until cooked through.

Remove to a cutting board and slice chicken.

In a small skillet melt butter, mix in brown sugar, then add chopped pecans.

Cook over med low until toasted and crusted in sugar, about 5 minutes.

To plate add lettuce, then top with sliced chicken.

Add salad toppings along the side, like sliced boiled egg, carrots, pickle slices, cucumbers, sliced onions, and cubed avocado.

Sprinkle with blue cheese crumbles, cauliflower croutons and sugared pecans.

Serve with a side of blue cheese dressing.

Marinate the chicken in 1 cup buffalo sauce.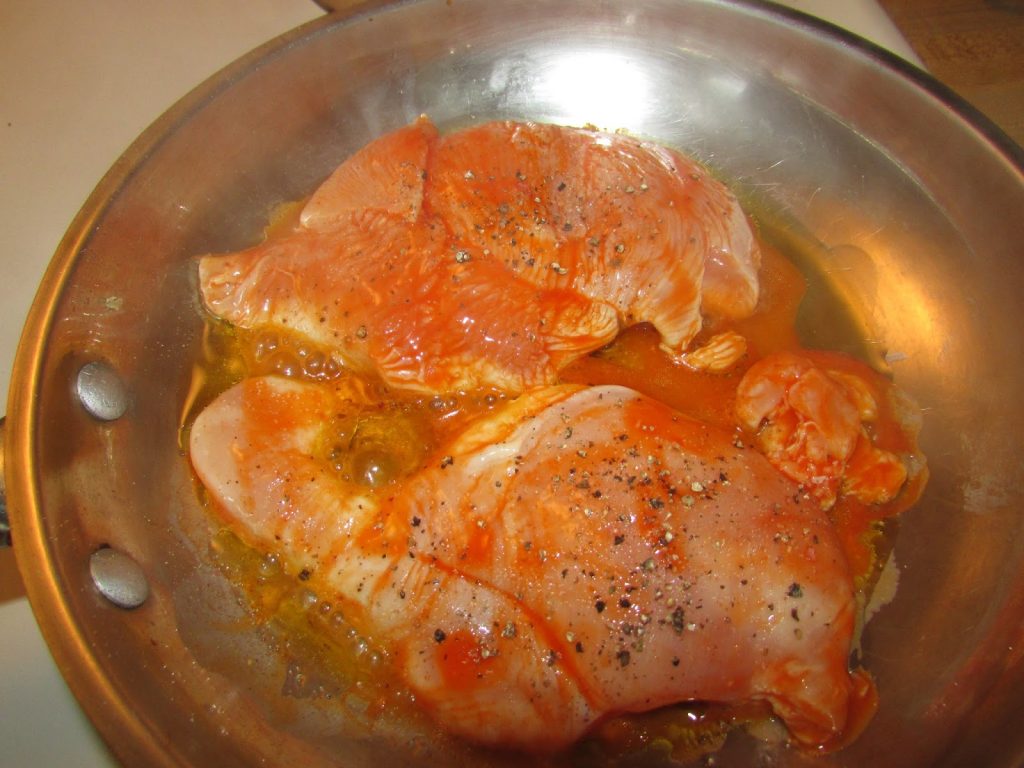 Add to a skillet with olive oil and marinade. Season with salt and pepper.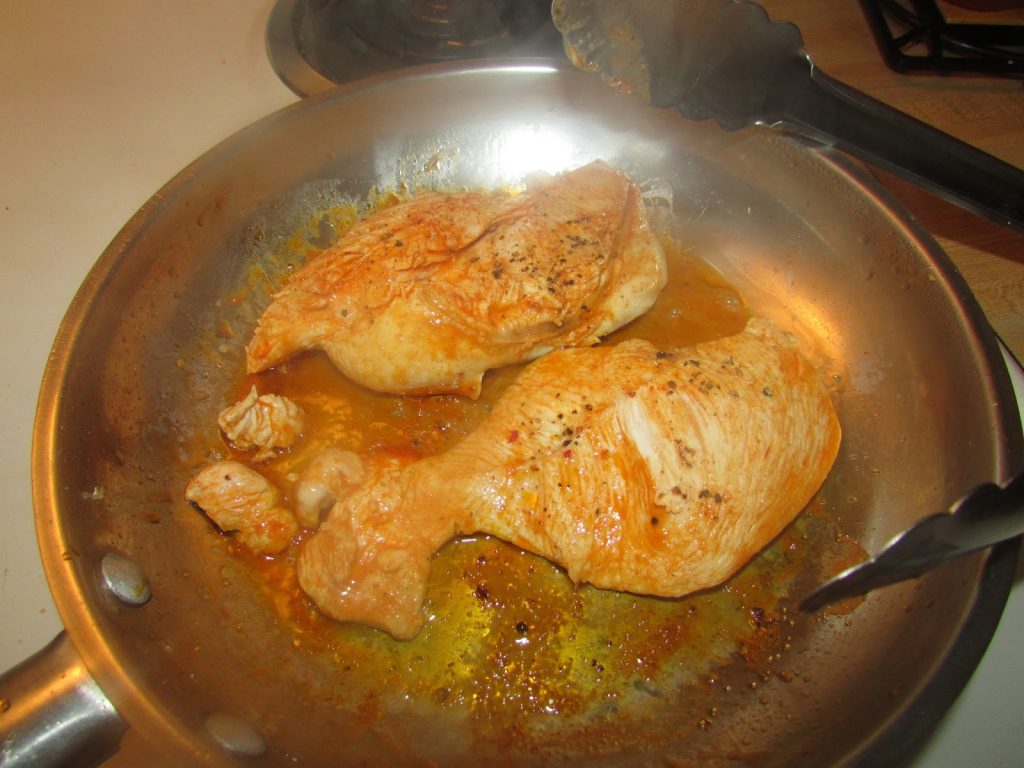 Cook until cooked through and juicy. Then remove from heat, let cool slightly, and slice for the salad.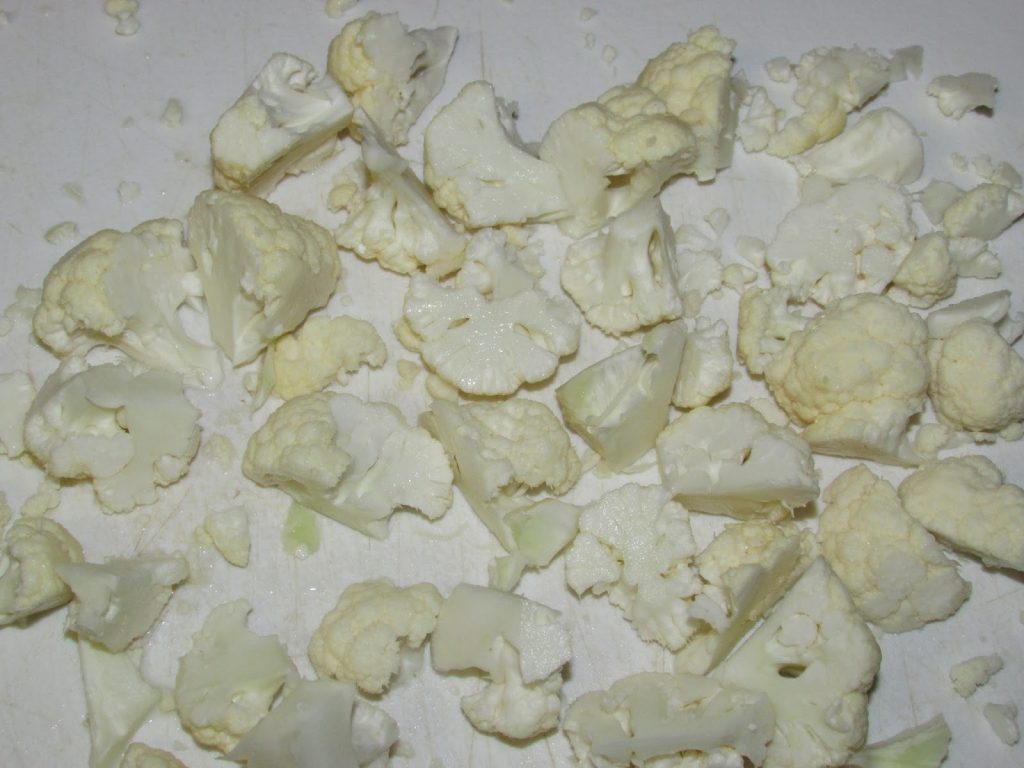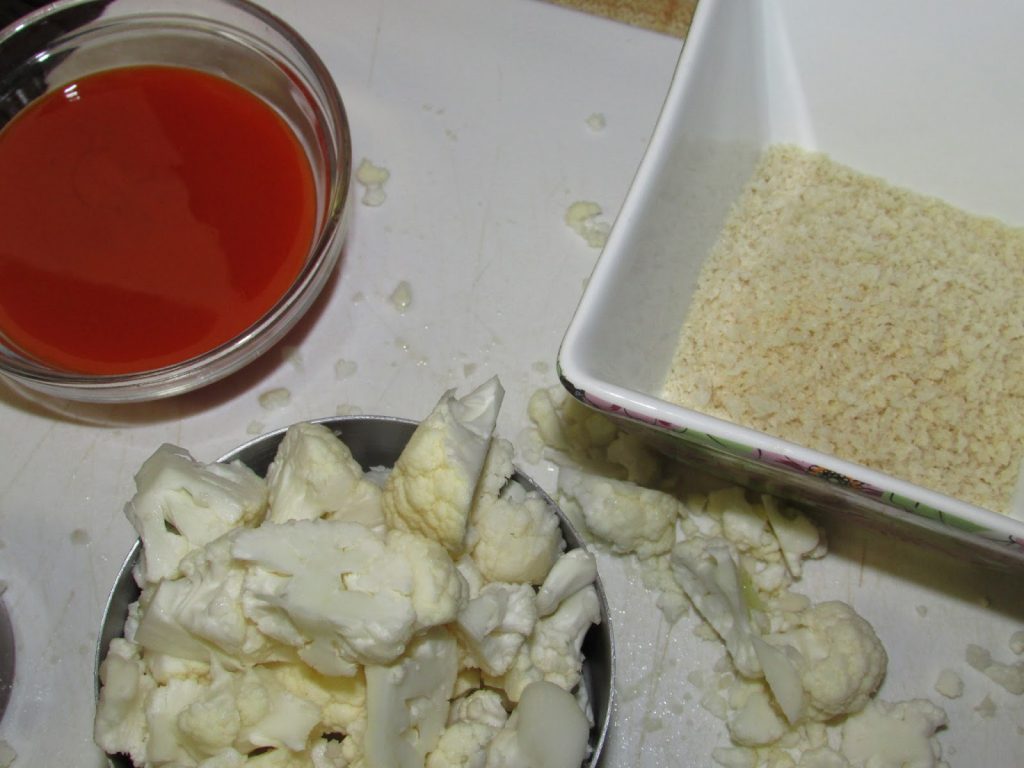 Chop cauliflower until bite size. Toss in buffalo sauce then panko breadcrumbs.
Place on a baking sheet and bake at 350 degrees until crunchy and golden, about 10 minutes.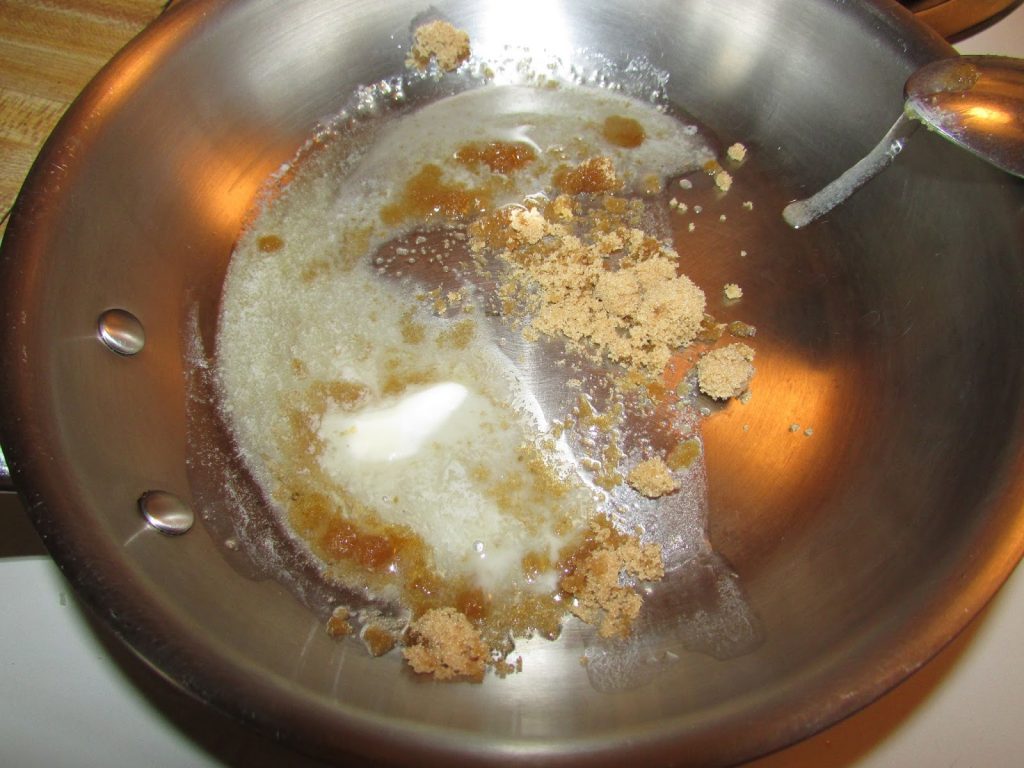 Melt butter in a skillet.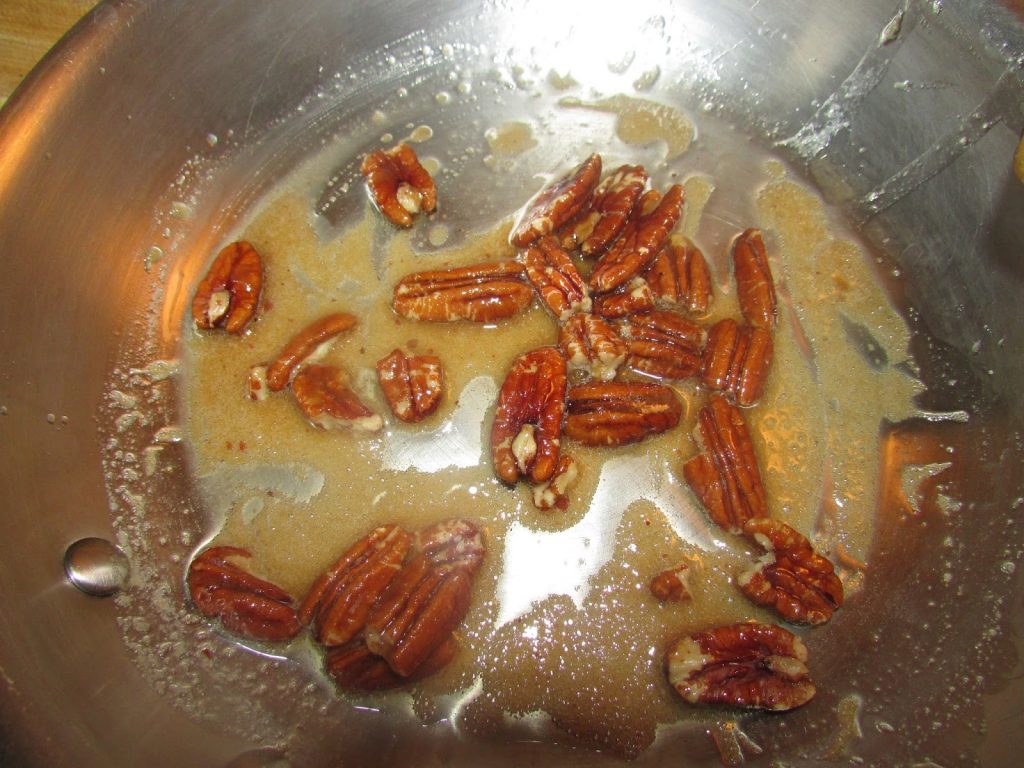 Mix in brown sugar, and then add halved pecans.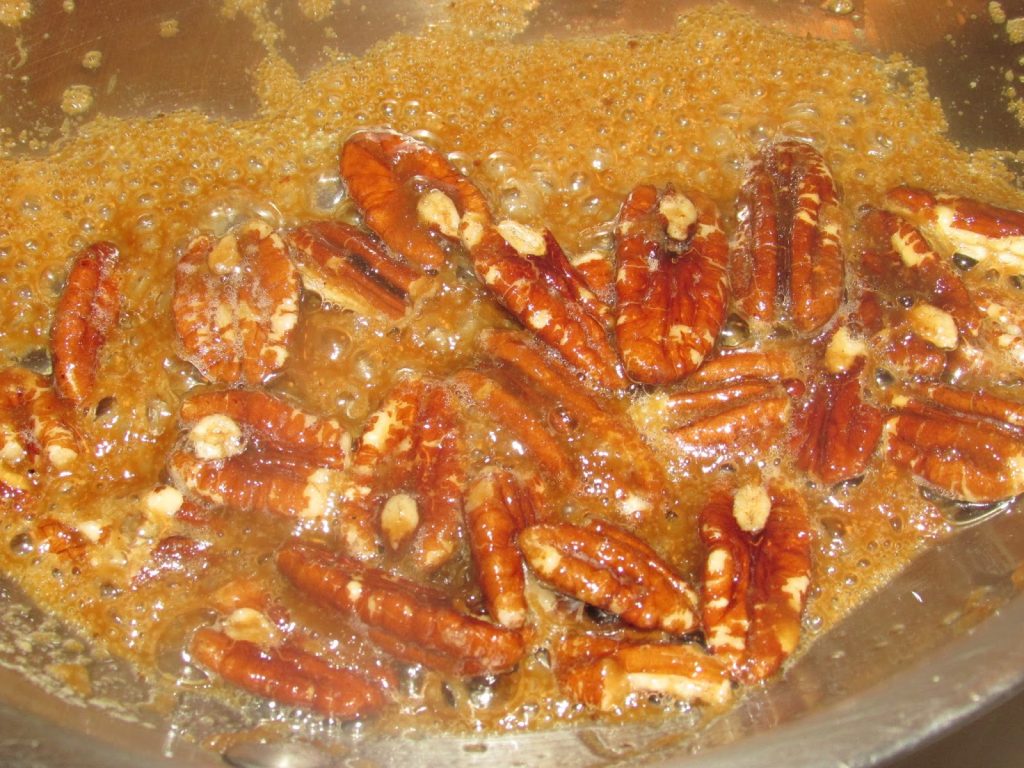 Cook until toasted and sugar crusted, over medium low heat.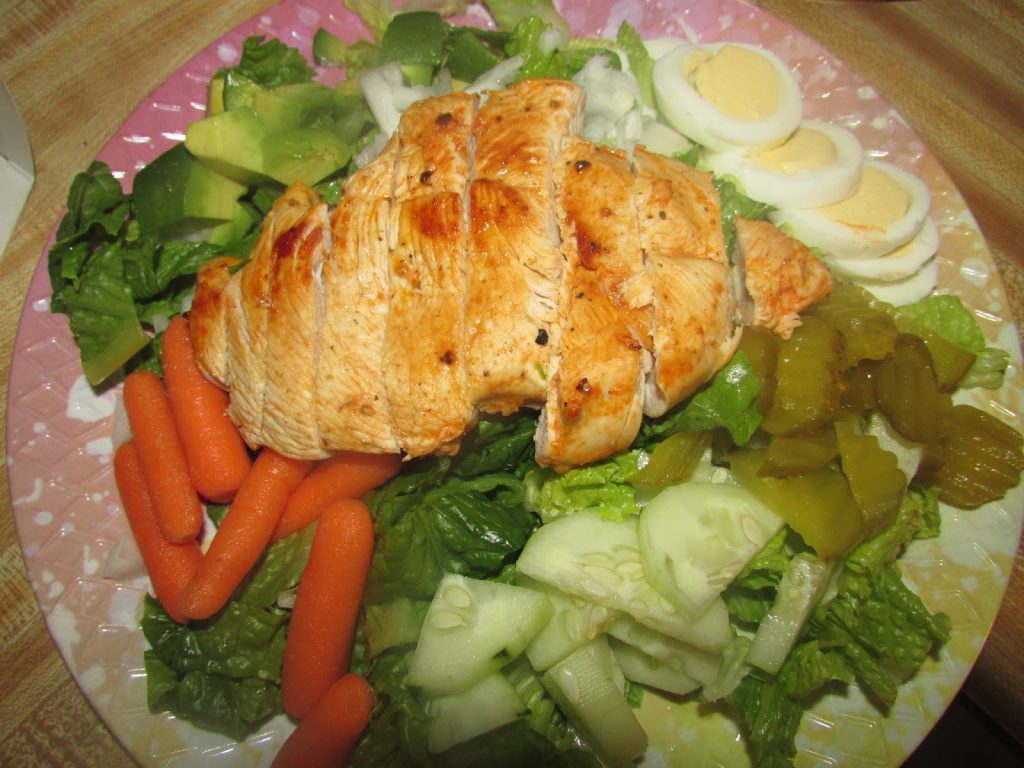 Top the salad with assorted veggies and sliced egg. Add sliced chicken.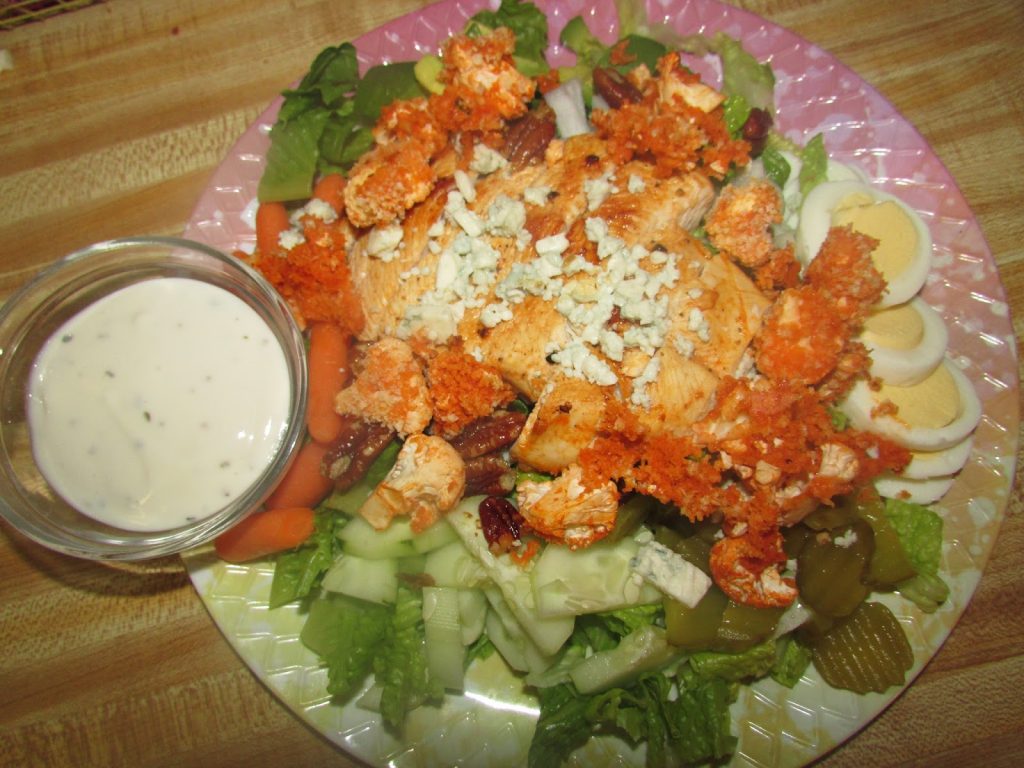 Top with blue cheese crumbles, cauliflower croutons, and sugared pecans.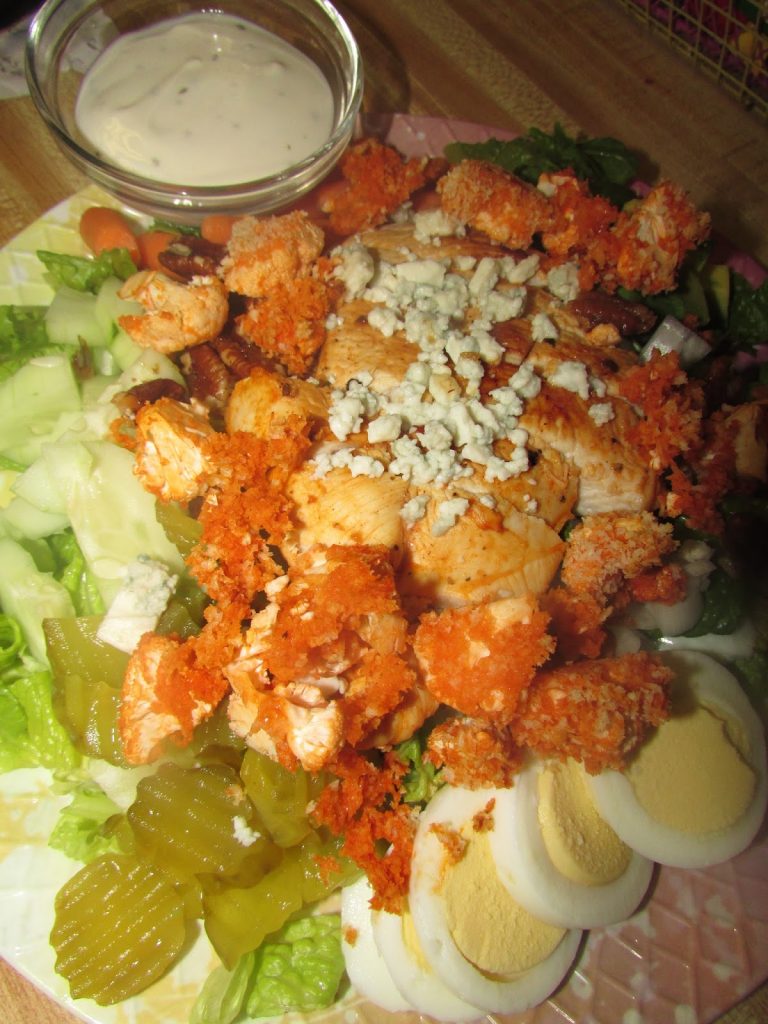 Serve with a side of blue cheese dressing to drizzle on top and enjoy!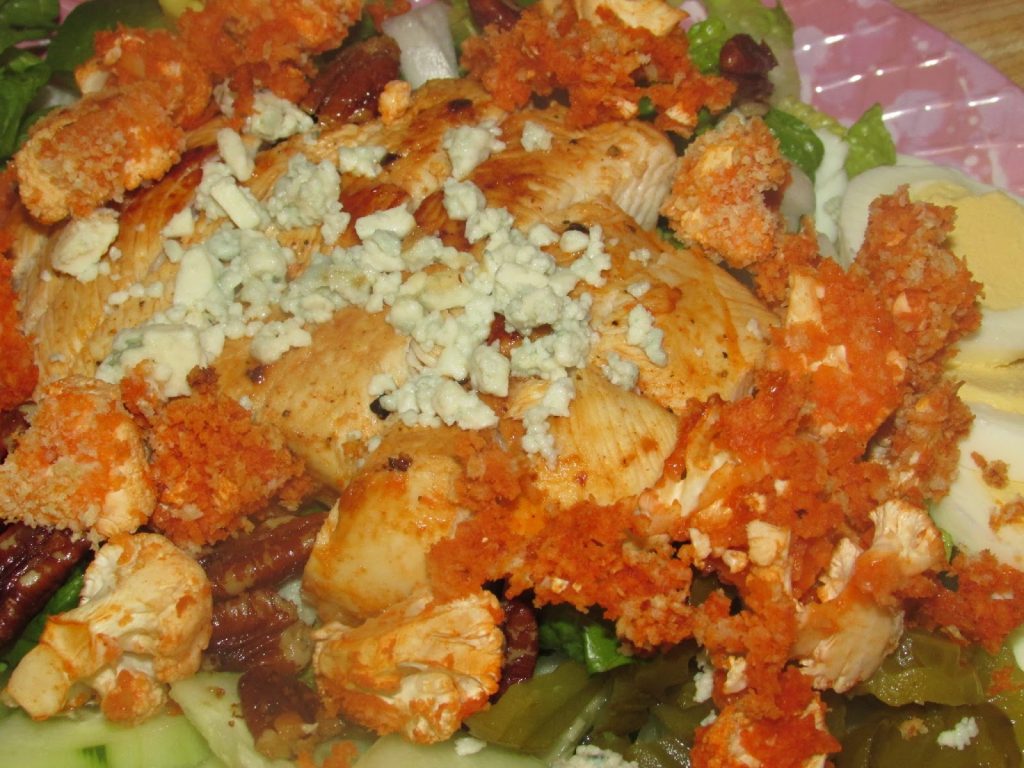 This delicious salad is full of crunchy veggies and is both sweet and spicy.
The cauliflower croutons are addictive and great on their own too!