Easter brunch today at the Warrior Community Center on post.
Visiting the Easter Bunny and thanking him for her Easter basket goodies!
Easter presents for Ava (and a few for Mommy and Daddy too)!
Checking out her gifts. Lots of Princess Sophia and Despicable Me goodies!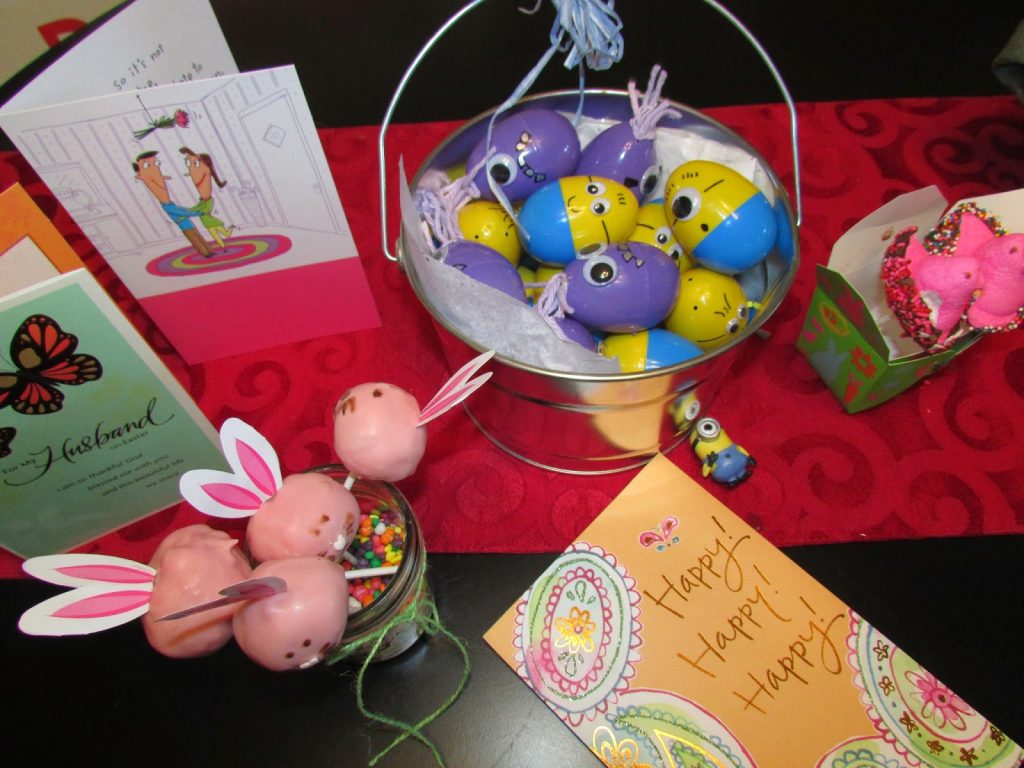 Cake Pops, Peeps, Happy cards, and Minion Eggs!
Easter Egg Hunt at the Lions Club on Saturday!
My little Honey Bunny and her best friend Charlotte.
Checking out her eggs filled with candy! What fun 🙂

Minion Easter Eggs How To!
What you need:
Black Sharpie
Googly eyes
Hot glue gun
Yellow, blue, and purple plastic eggs
Purple yarn
White or silver paint pen
Directions:
My little helper!
Ava loves plastic eggs! Dylan the dog does too!
Prepare the eggs.
Purple stay the same for the Evil Minions and mix the yellow and blue (top larger yellow for the body, bottom blue for the pants).
Now add the features using a black sharpie, silver paint pen, and hot glue gun to attach yarn hair and googly eyes. Fill with treats and you're done!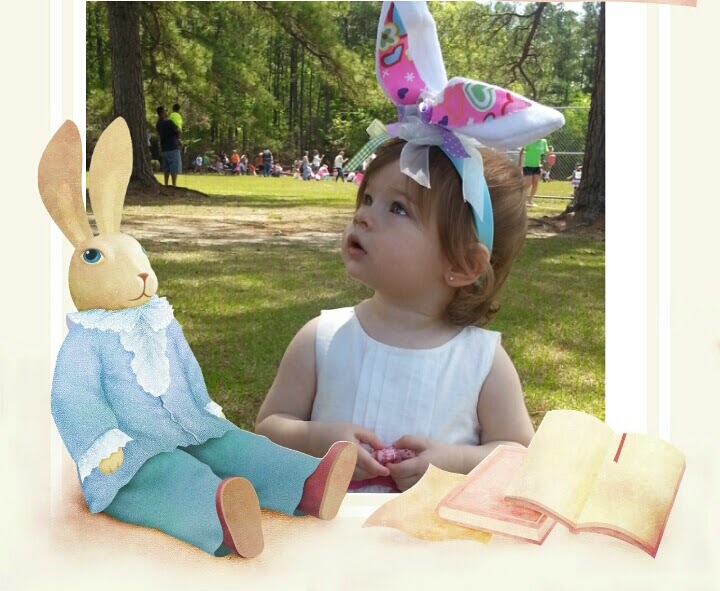 Happy Easter 2014!