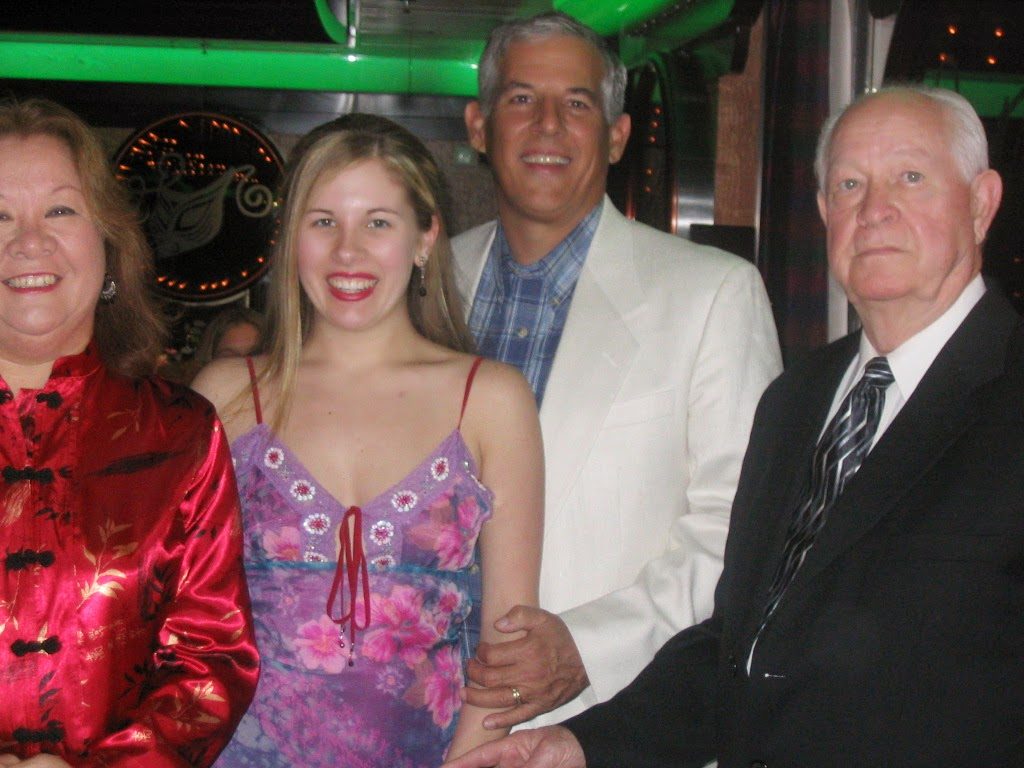 All dressed up with the family in San Fran.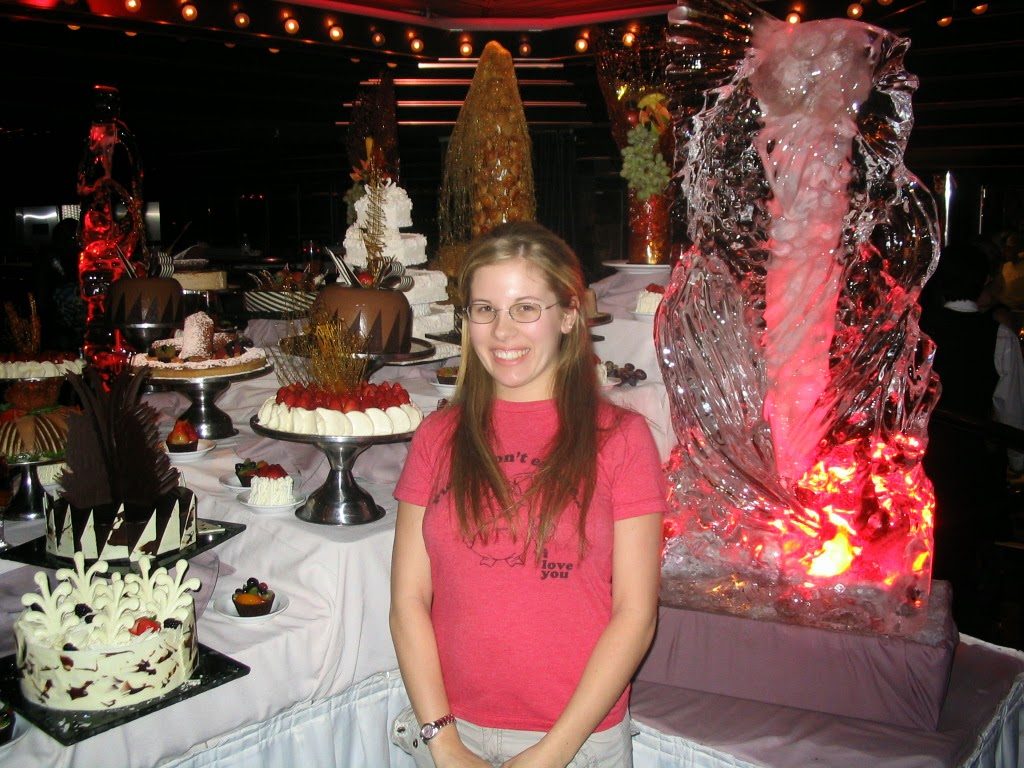 After San Fran, we went to Seattle then took a cruise to Vancouver. A once in a lifetime trip!
First I cubed thick cut bacon.
Then I rendered it down in a large skillet over medium heat, stirring occasionally.
Once the bacon in crispy, add the diced onion and cook until translucent.
You need 5 cups of clam juice for this recipe. Here are the two brands of clam juice I found at my store. Each bottle is 8oz or 1 cup.
Peel and cube your potatoes and add to a large soup pot with your 5 cups of clam juice. Bring to a boil and cook until the potatoes are fork tender, about 10-15 minutes. Remove from heat.
Once your onions are done, add bay leaves, thyme, and butter and let mix and melt.
Now whisk in 1/2 cup flour and let cook. Add up to 1/4 cup more flour if needed to thicken the roux.
After about 4 minutes it should be thickened and golden brown.
The finished roux! Now add 1 ladle of the clam juice and potato liquid to the roux, whisking to combine.
Remove and discard bay leaves.
Bring the clam juice and potatoes back to a boil. Then add in roux, a scoop at a time, to the clam juice mix. Whisk until it thickens.
Now add 2 cups half and half and whisk until it comes to a simmer.
Add chopped clams (drained) to your simmering soup and let cook for 2-3 minutes. Turn heat to low.
Add chopped parsley and salt and pepper.
Some stores and delis sell pre-cut bread bowls.
I found a sourdough loaf at my bakery and cut it into a bowl.
Serve in a sourdough bread bowl with extra bread or crackers for dipping!
This chunky chowder is loaded with tasty ingredients and full of flavor..and guess what?
It only takes 25 minutes to make!
I would love to hear what you and your family think of this chowder. Comment below!