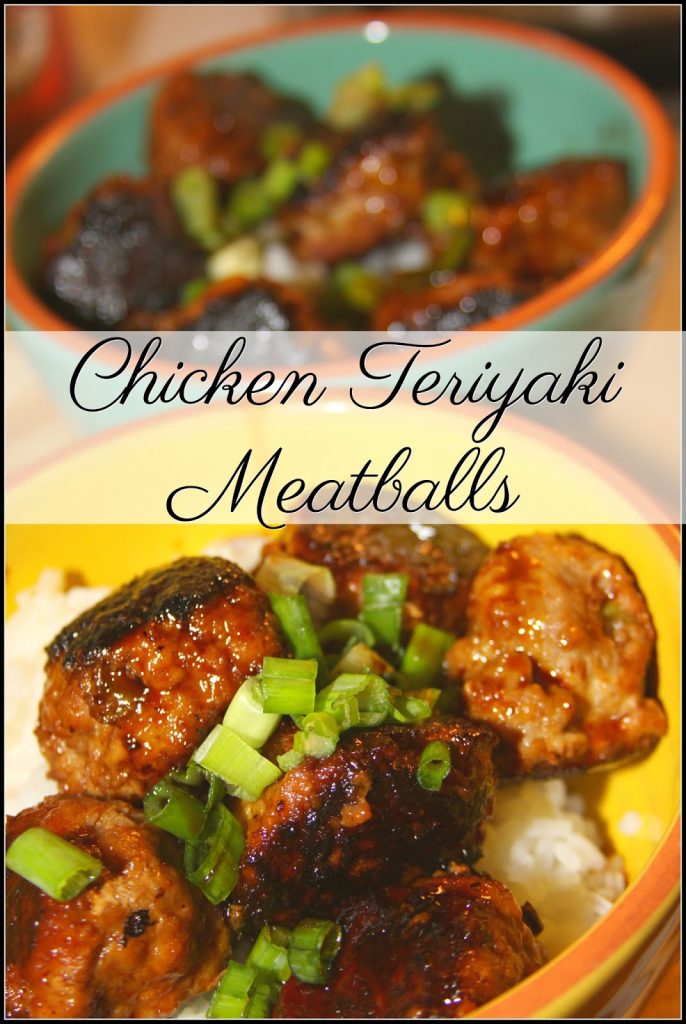 Meatballs are a popular dish in our house mainly because they are fast and easy and my sometimes picky toddler loves them. My whole family loves Asian flavors so I thought I would make simple
Chicken Teriyaki Meatballs
for dinner tonight. These meatballs have just 5 ingredients and the whole meal is made in less than 30 minutes!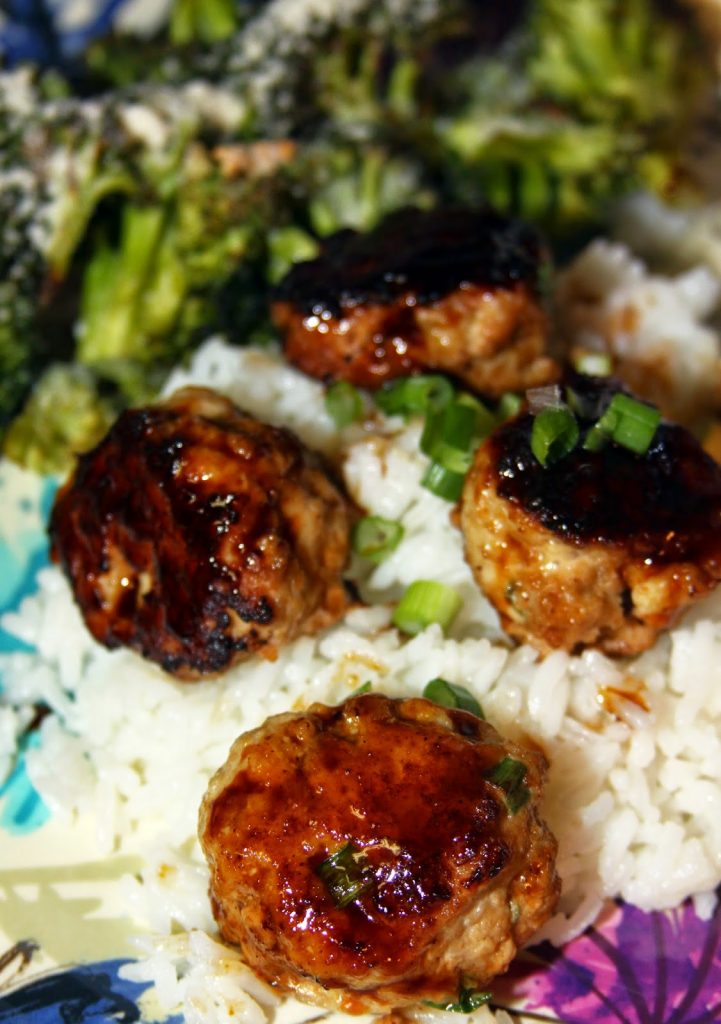 The folks over at Harvestland and MomsMeet sent me a gift box of coupons to use so I stocked up on Harvestland whole chicken, chicken breasts, chicken thighs, ground chicken, and ground turkey for all my recipes over the next month. It's all available at my local Wal-Mart and it's long been my preferred brand for my family. Their products are fresh, all natural, cage free, and hormone and steroid free. I feel good knowing I am feeding my family the best.
Their motto: HARVESTLAND® antibiotic-free meat is pure and simple, like your ancestors would have eaten. So dig in, your ancestors would be proud.

This is a sponsored post by Harvestland and Momsmeet.com, but as always all opinions are mine.


Ingredients:
Makes 18 meatballs
1lb ground Harvestland chicken
1/4 cup plus 1 tbsp green onions, diced
1 egg, beaten
1/4 cup Panko breadcrumbs
1/4 cup teriyaki sauce (I like Mr. Yoshida's)
2/3 cup chicken broth
olive oil
Jasmine rice, cooked
Directions:
Preheat oven to 350 degrees.
Mix together ground chicken, 1/4 cup green onions, egg, 2 tbsp teriyaki sauce, and panko breadcrumbs in a bowl until well combined.
Scoop out a small palm sized amount (about 2 tbsp) in your hand and roll into a meatball. Place on a lined tray or plate until all meatballs are rolled out.
In a large skillet over medium heat add a large swirl of olive oil to coat the bottom evenly.
Gently place meatballs in the pan, spacing slightly and not overcrowding (I usually cook about 8-10 at a time).
Let the meatballs sizzle and cook for about 3-4 minutes until browned on one side then flip over and cook until browned on the other side.
Add about 1/3 cup chicken broth to the pan (enough to cover the bottom).
Now you can either place the skillet in the oven, which is what I like to do, (I use a oven safe cast iron pan) and let the meatballs finish cooking in the oven for about 5 minutes.
Or you can lower the heat on the stove to med-low, cover with a lid, and let the meatballs simmer on the stove top until the liquid is evaporated (about 5-10 minutes).
Add the meatballs to a platter or dish, baste with 1 tbsp Terayaki sauce, and cover to keep warm.
Repeat the cooking process with remaining meatballs.
Serve warm on top of hot Jasmine rice and with a side of veggies (like my Lemon Parmesan Roasted Broccoli).
Garnish with 1 tbsp green onions (and more teriyaki sauce if you'd like).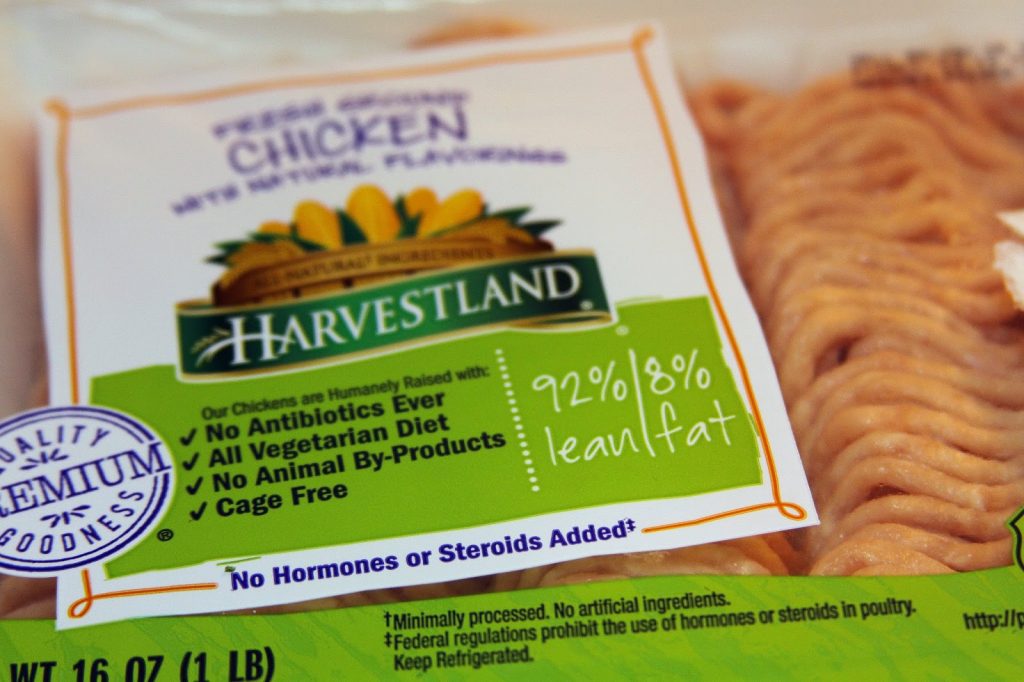 Ground chicken and turkey are a staple in our house. I love that Harvestland products are hormone and steroid free so I know I am feeding my family fresh, all natural food.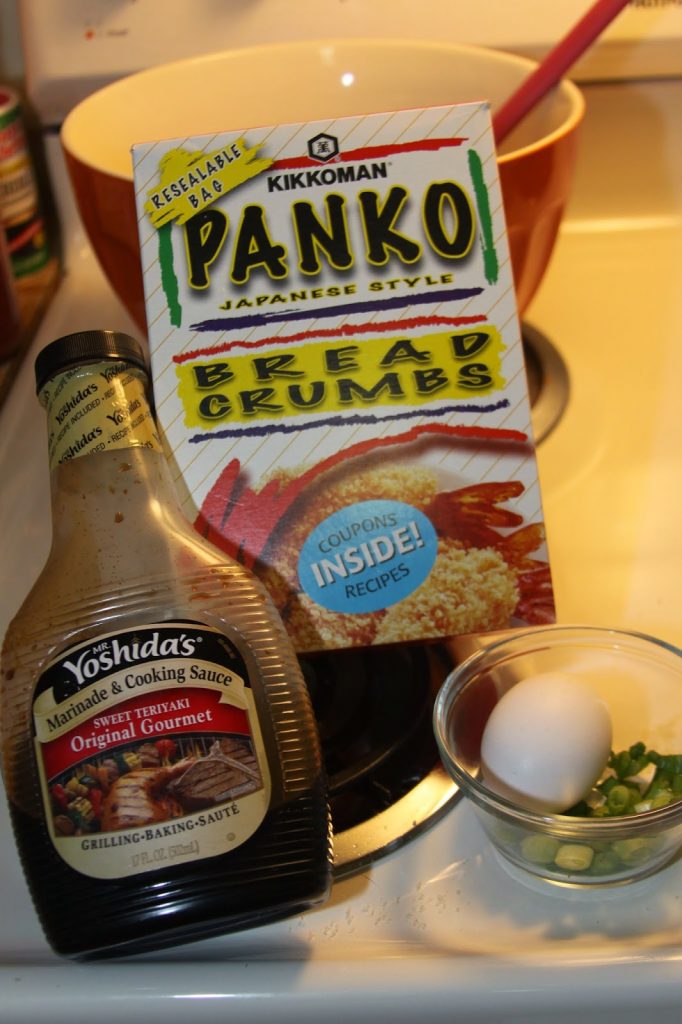 Along with the ground meat all you need for these flavorful meatballs are four ingredients:
1 egg, 1/4 cup green onions, 1/4 cup panko breadcrumbs, and 2 tbsp teriyaki sauce.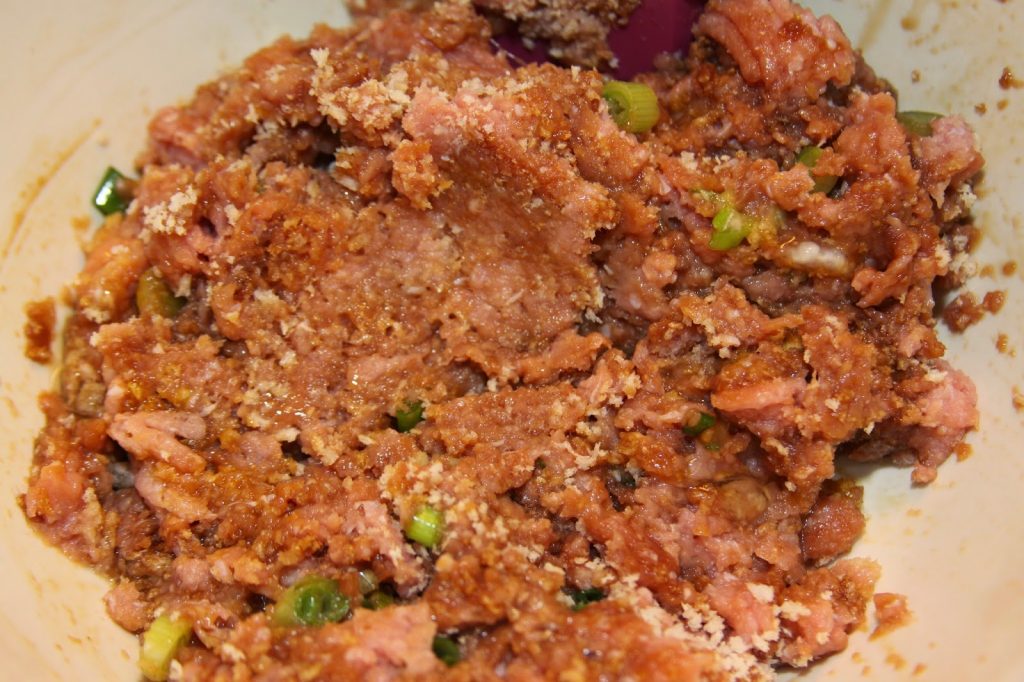 Mix all ingredients together in a bowl until well combined.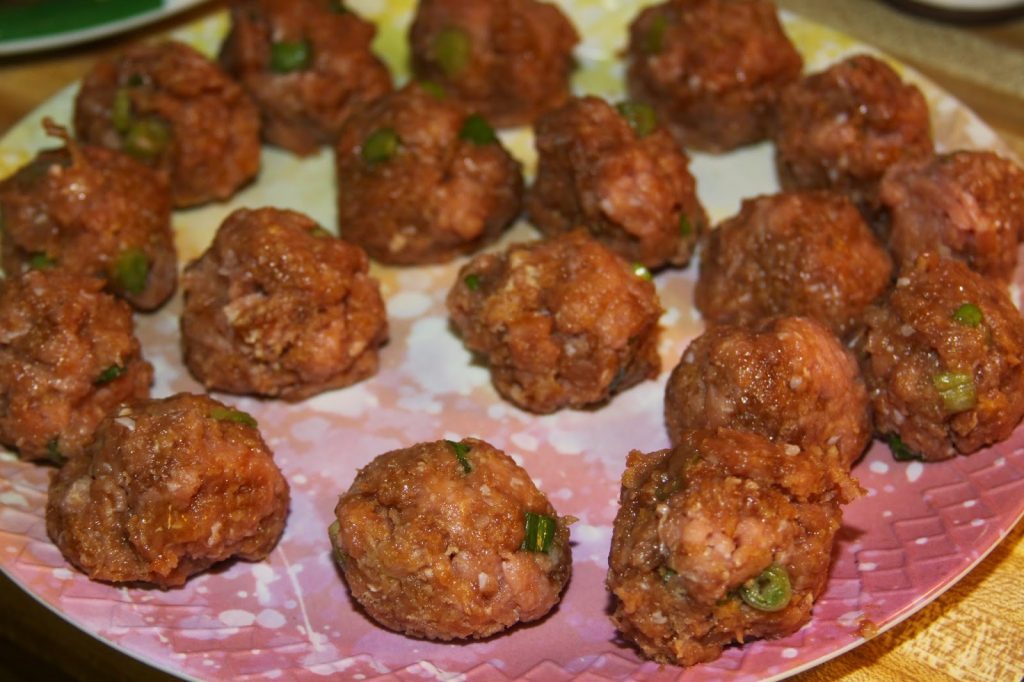 Scoop out and roll into small meatballs (about 2 tbsp worth of mixture per ball).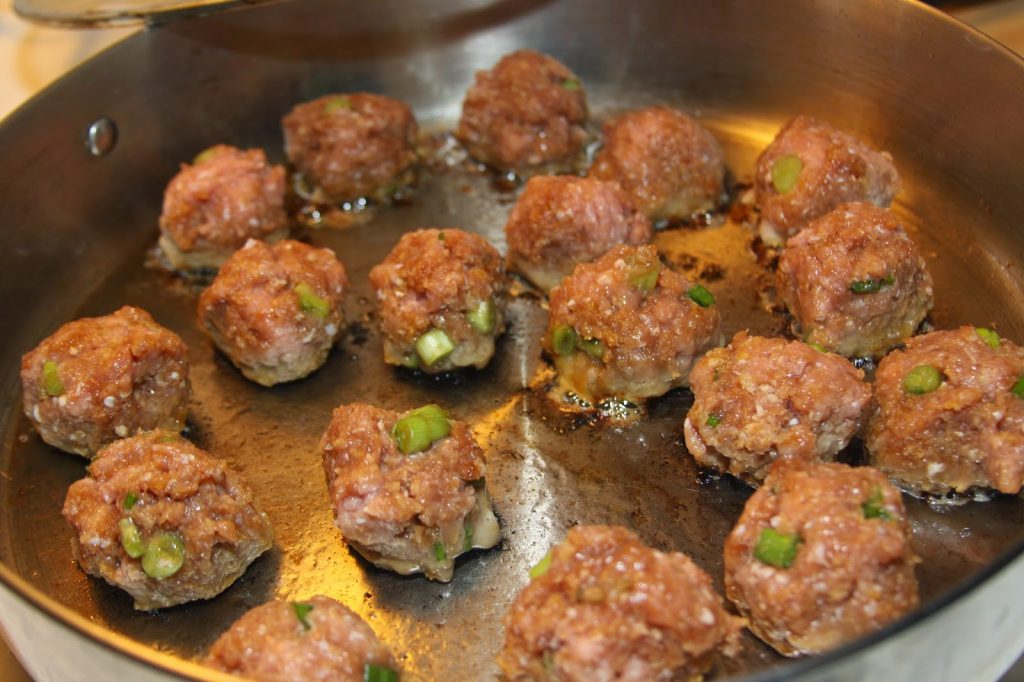 Heat a large skillet over medium, add olive oil to coat the bottom, then add meatballs.
I cook mine in batches depending on the size of my pan.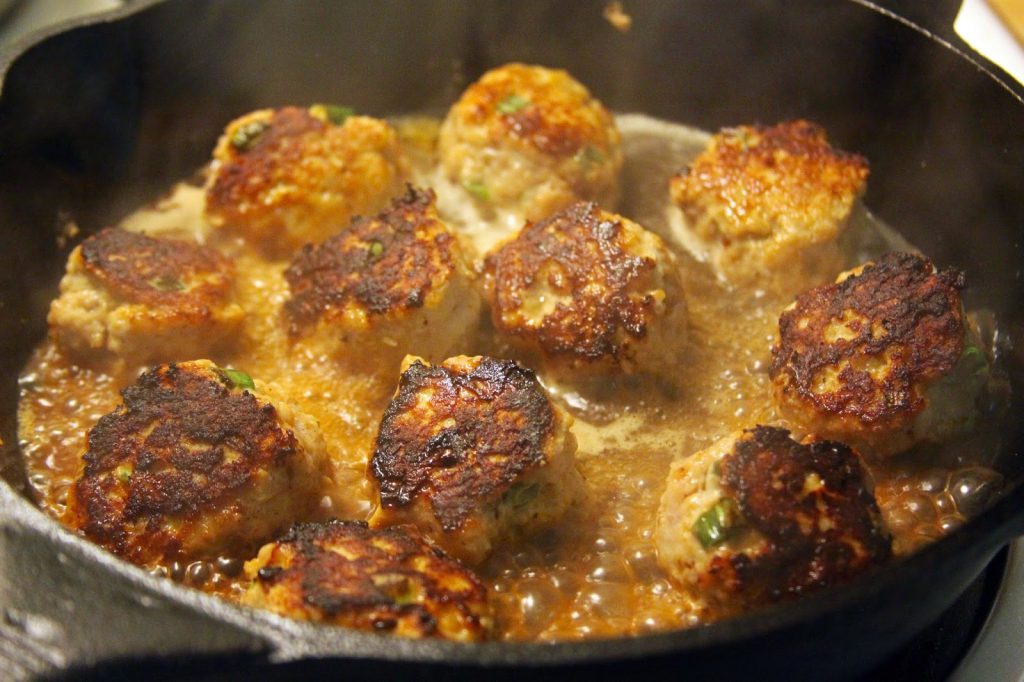 Flip after cooking for 3 minutes and brown on the other side.
Then add 1/3 cup of chicken broth to the pan.
Place in the oven at 350 degrees and let cook for another 5 minutes until cooked through or
leave on the stove top, turn heat to med-low, and cover. Let cook for 5-10 minutes until the liquid is mostly evaporated.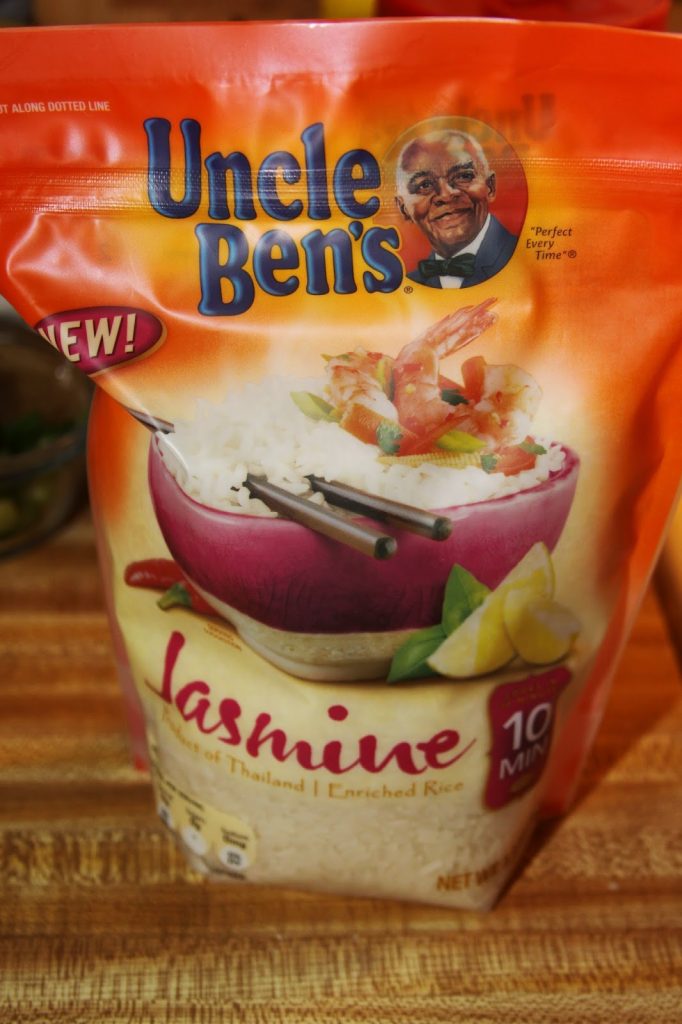 While the meatballs cook, I make a pot of sweet Jasmine rice to serve with them.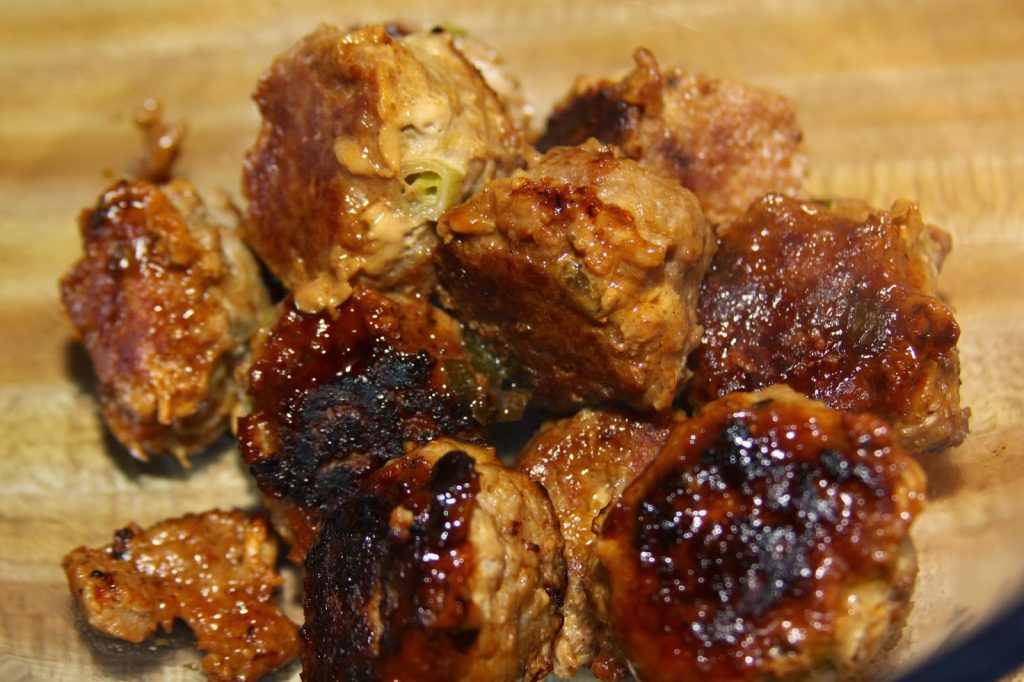 Remove to a plate, baste with additional teriyaki sauce, cover to keep warm,
and repeat with remaining meatballs.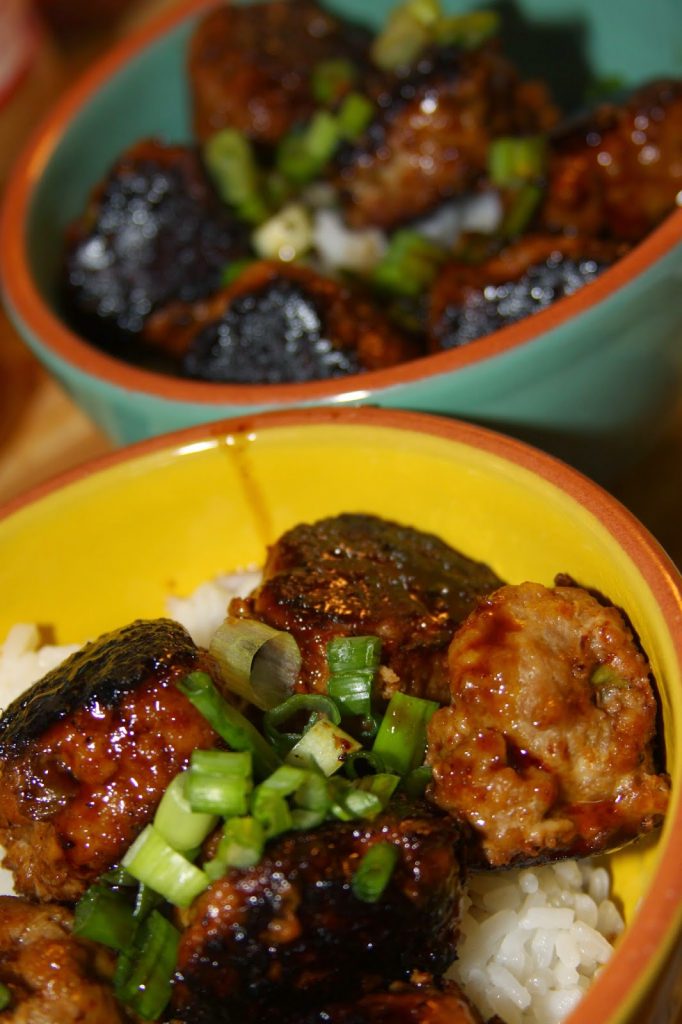 Serve on top of hot jasmine rice and garnish with green onions.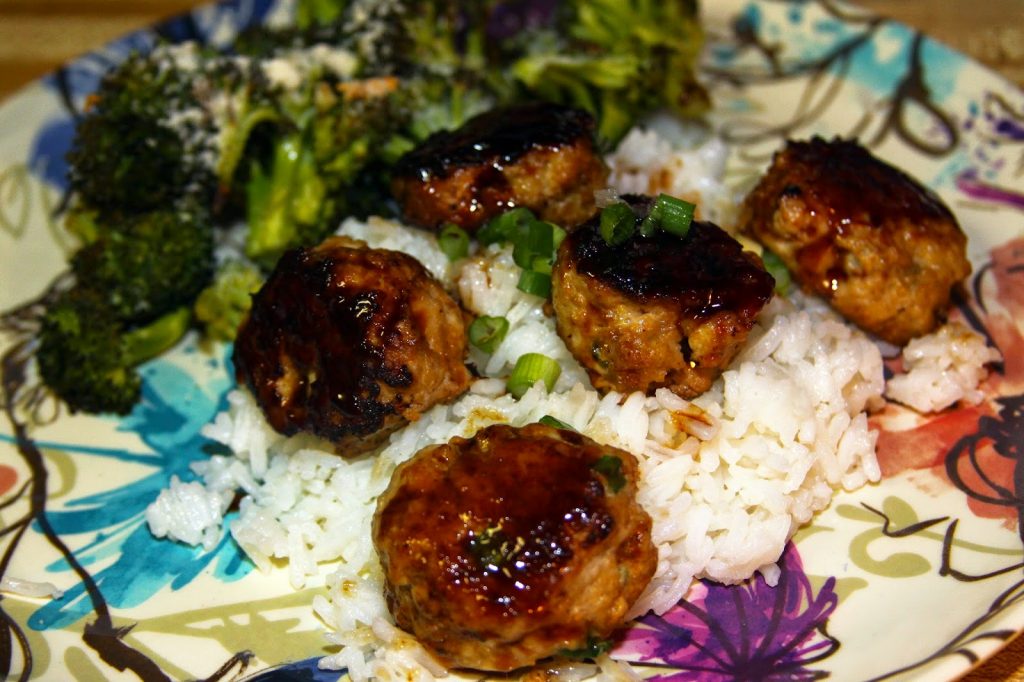 A healthy, hearty dinner for the whole family made in under 30 minutes!