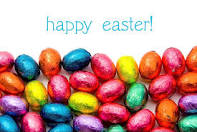 Sweet Ava celebrated her first Easter in Destin and even got to participate in her first Easter Egg Hunt called the Diaper Dash!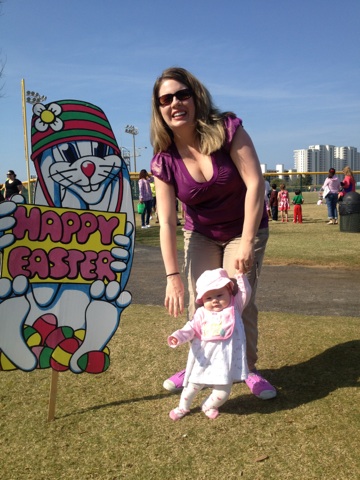 This month Ava and I spent a few weeks visiting my family in both Northwest Florida and Kentucky. One of my favorite things to do with my family is cook (and eat), so I had fun creating new recipes with my relatives. These cookies were inspired by a Lactation Cookie recipe I found. Since I am breastfeeding I was on the lookout for natural, healthy recipes to help with my milk supply. This recipe includes oatmeal and flax seed (and you can add a few tablespoons of Brewer's Yeast too), which are both known to help with milk production. However, these cookies were so tasty so I played around with them, changing some ingredients and adding cranberry and coconut. My family loved them and their large size made my Dad think they were muffins which is why I named them Muffin Cookies. These cookies store well and last for a week or so. Make them for your family today, they make a delicious snack, like trail mix and cookies combined!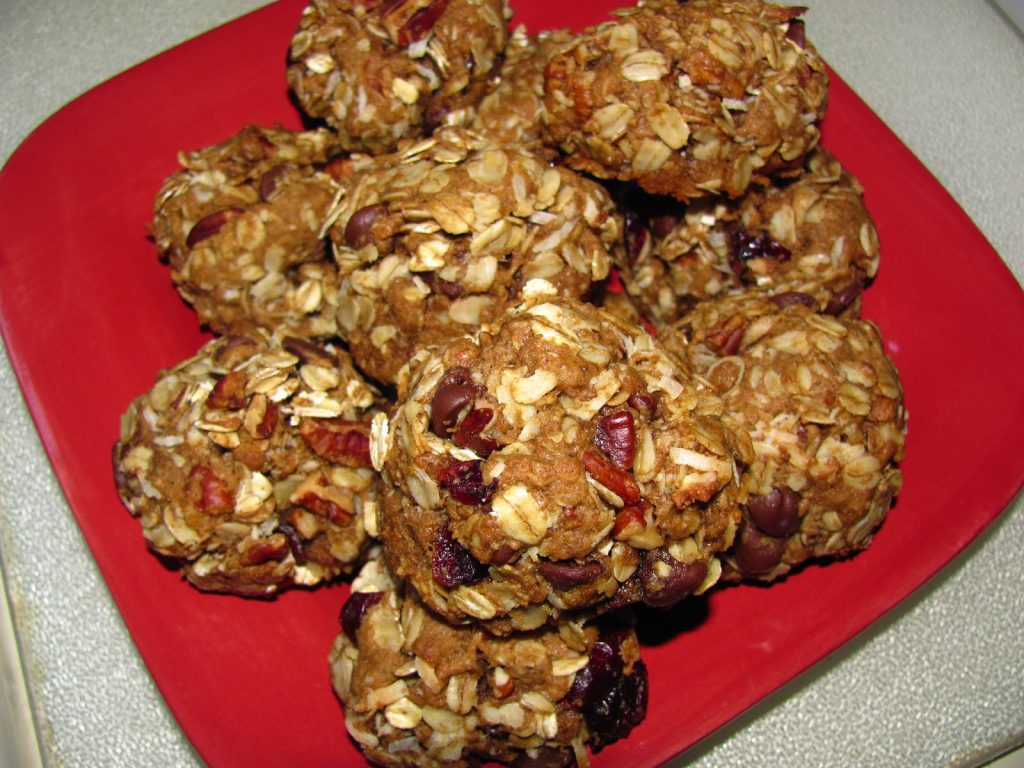 Oatmeal Trail Mix Muffin Cookies
Makes approx. 24 cookies
Ingredients
1

cup

two sticks of butter, softened

1

cup

of

packed brown sugar

2

eggs

1

teaspoon

vanilla

2

tablespoons

of molasses

1

cup

whole wheat flour

1

cup

cake flour

1

teaspoon

baking soda

1

teaspoon

of sea salt

1

teaspoon

cinnamon

3

cups

rolled oats

1

cup

semisweet chocolate chips

1/2

cup

dried cranberries

1/2

cup

coconut flakes

1

cup

chopped pecans

*Optional you can add a couple tablespoons of flax seed meal mixed with equal amounts water to the wet ingredients.
Instructions
Beat together butter, brown sugar, vanilla, molasses, and eggs in a large bowl.

In a separate medium bowl combine both whole wheat and cake flour, baking soda, sea salt, and cinnamon.

Mix together all the ingredients from the medium bowl with the ingredients in the large bowl.

Finally, gently stir in oats, chocolate chips, cranberries, pecans, and coconut.

Preheat oven to 350 degrees.

Using a medium to large ice cream scoop, scoop balls about 3 tablespoons big onto a wax or parchment paper lined baking sheet.

Bake for 8-10 minutes, until the edges are golden brown.
Notes
Adapted from www.theprogressiveparent.org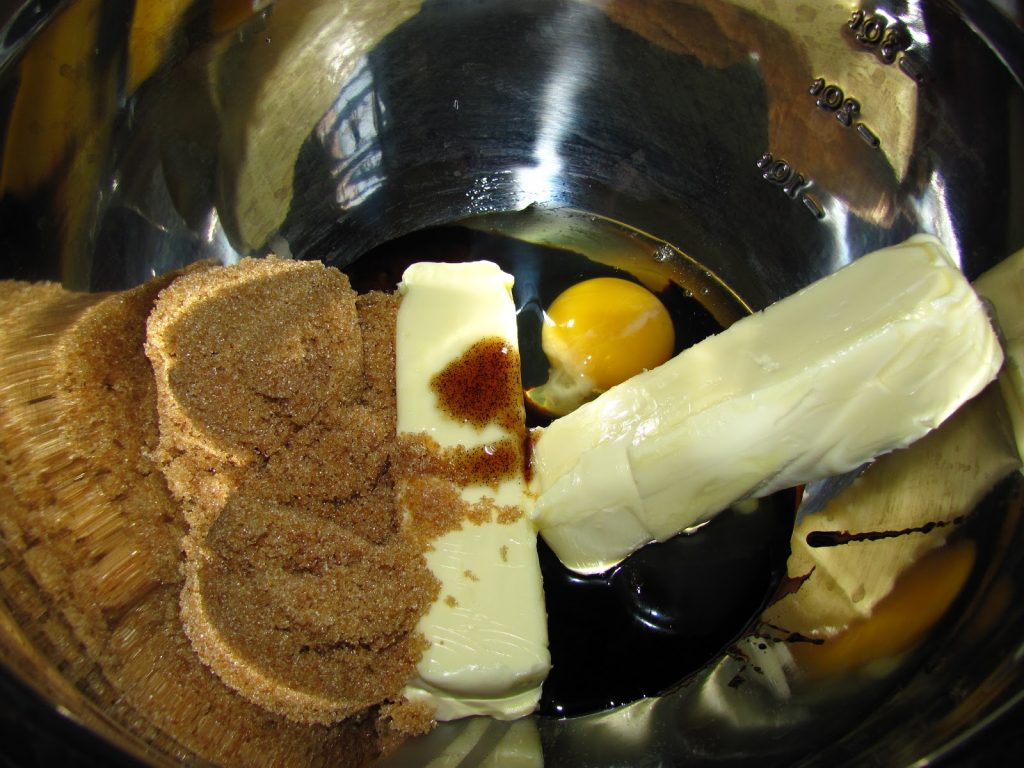 Beat together softened butter, eggs, brown sugar, molasses, and vanilla.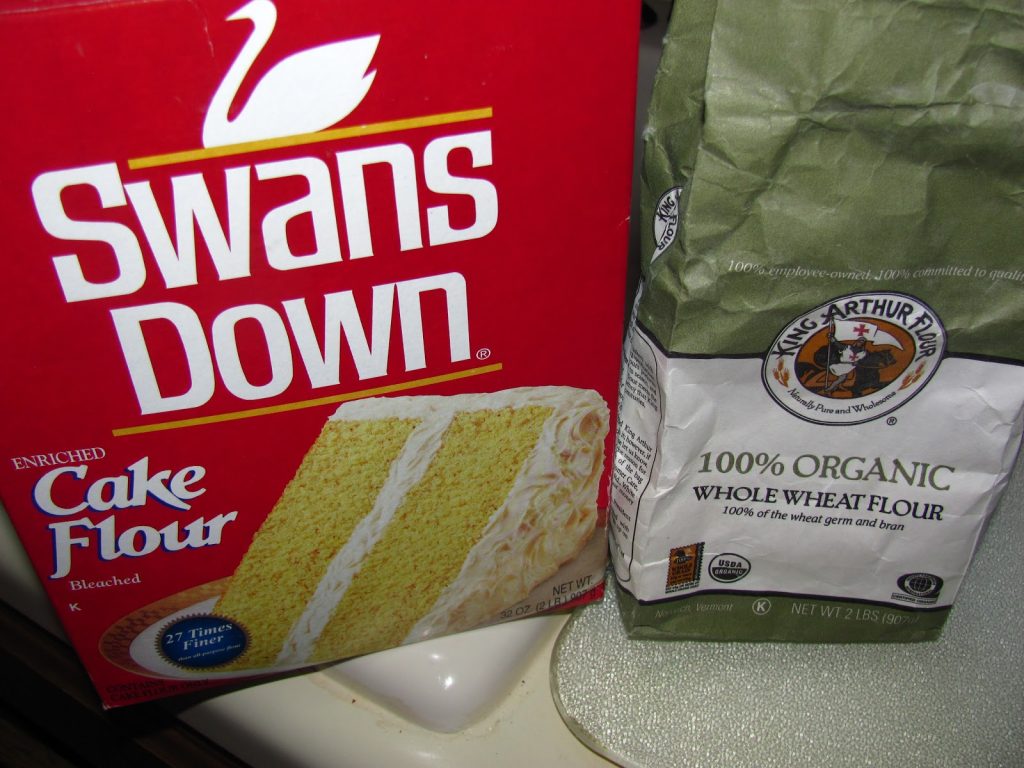 You can use regular white flour but I liked the combination of cake flour and whole wheat flour.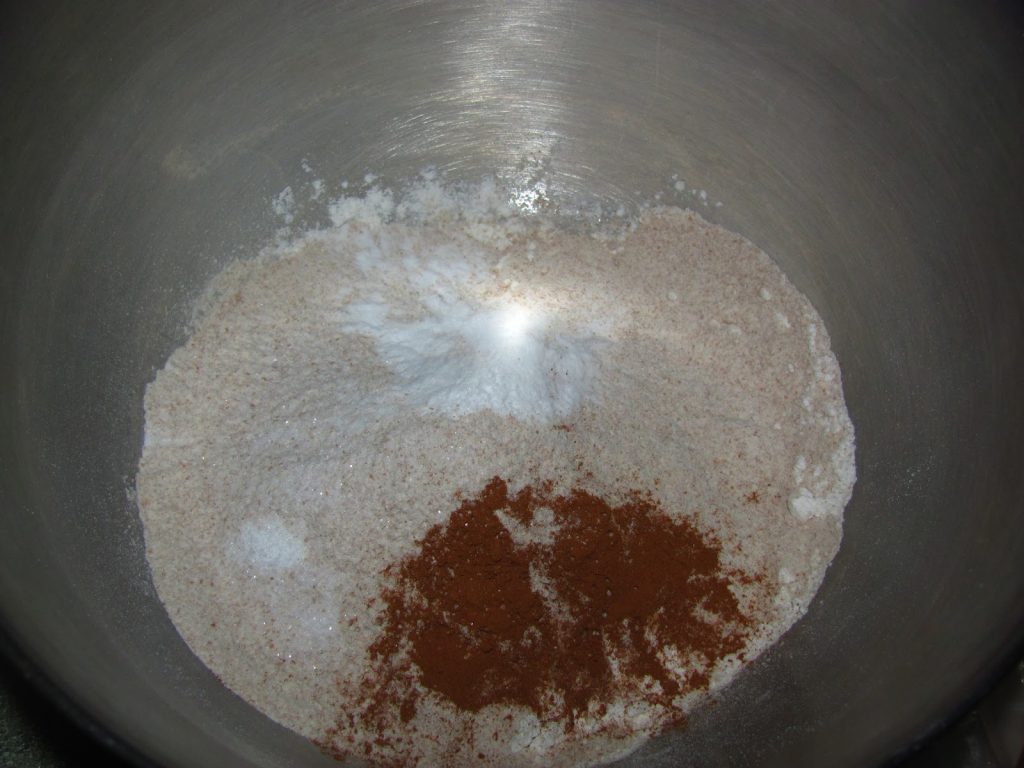 Mix the dry ingredients in a medium bowl.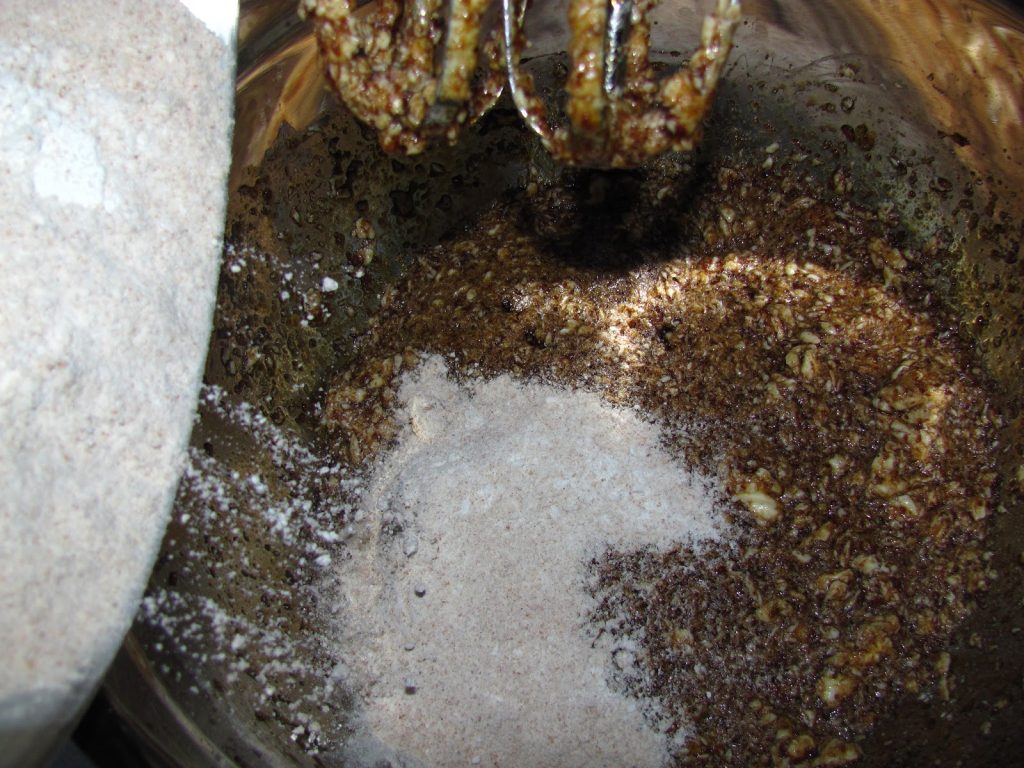 Now combine the dry ingredients with the ingredients in the large bowl.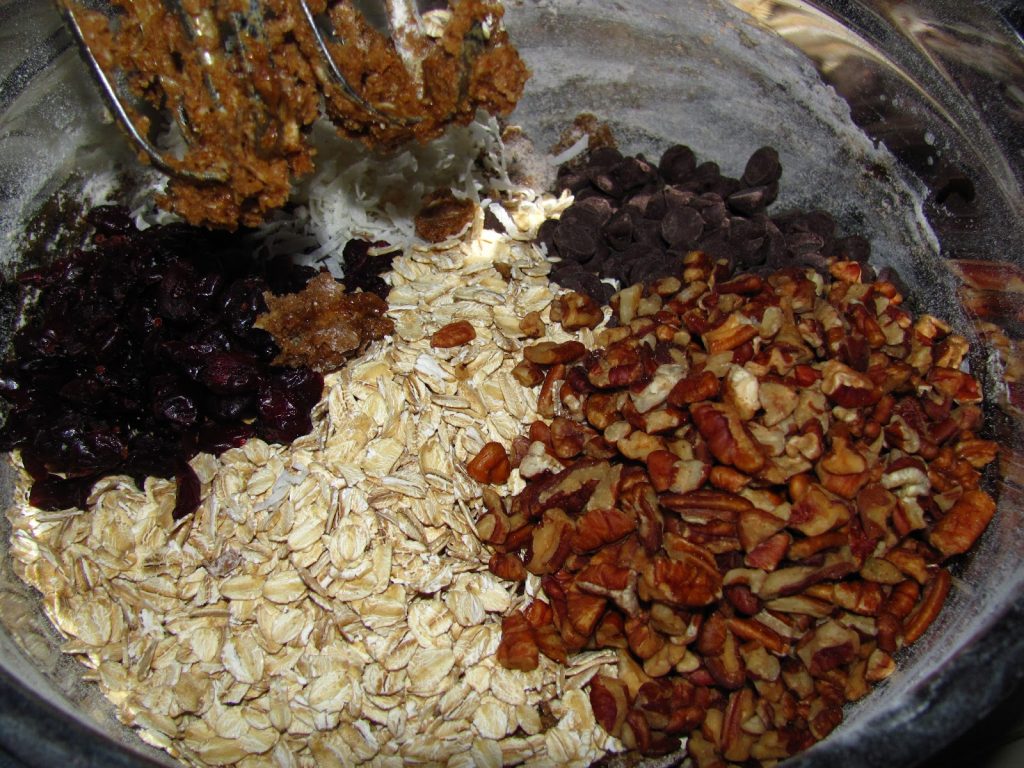 Finally, add your oats and all your tasty mix ins!
I use pecans, chocolate chips, cranberries, and coconut.
You can use these ingredients or switch it up and add something different!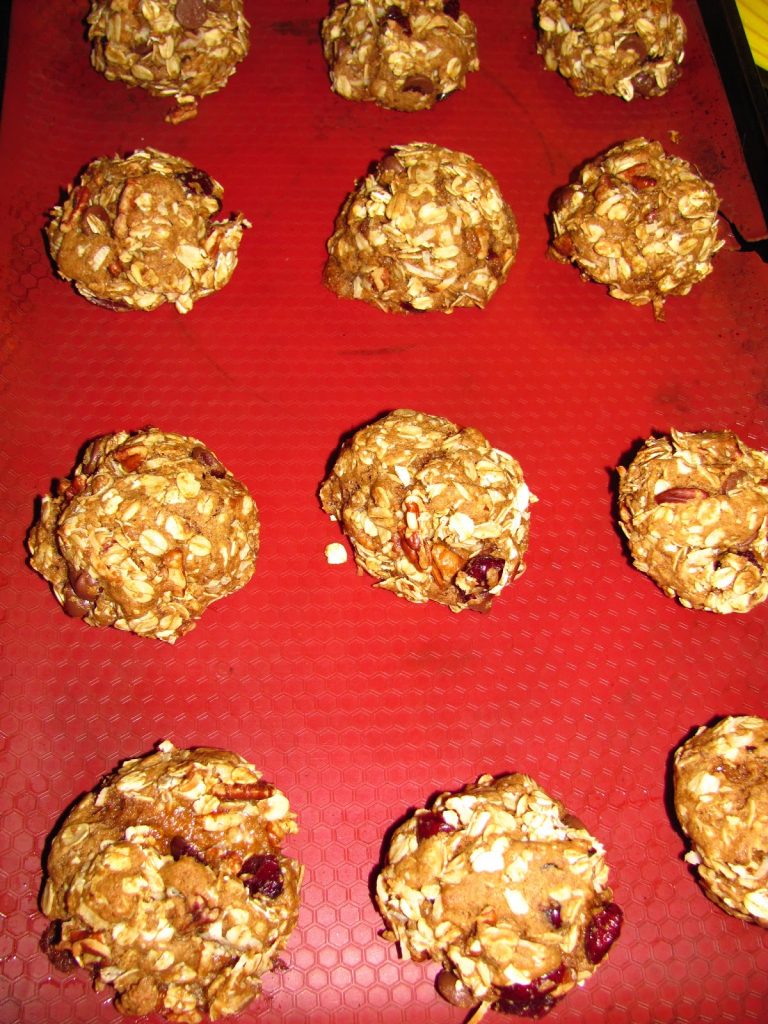 I love to use a medium ice cream scoop for perfect rounded balls, about 3 tablespoons each.
They don't expand when baking, so you don't need to space them much.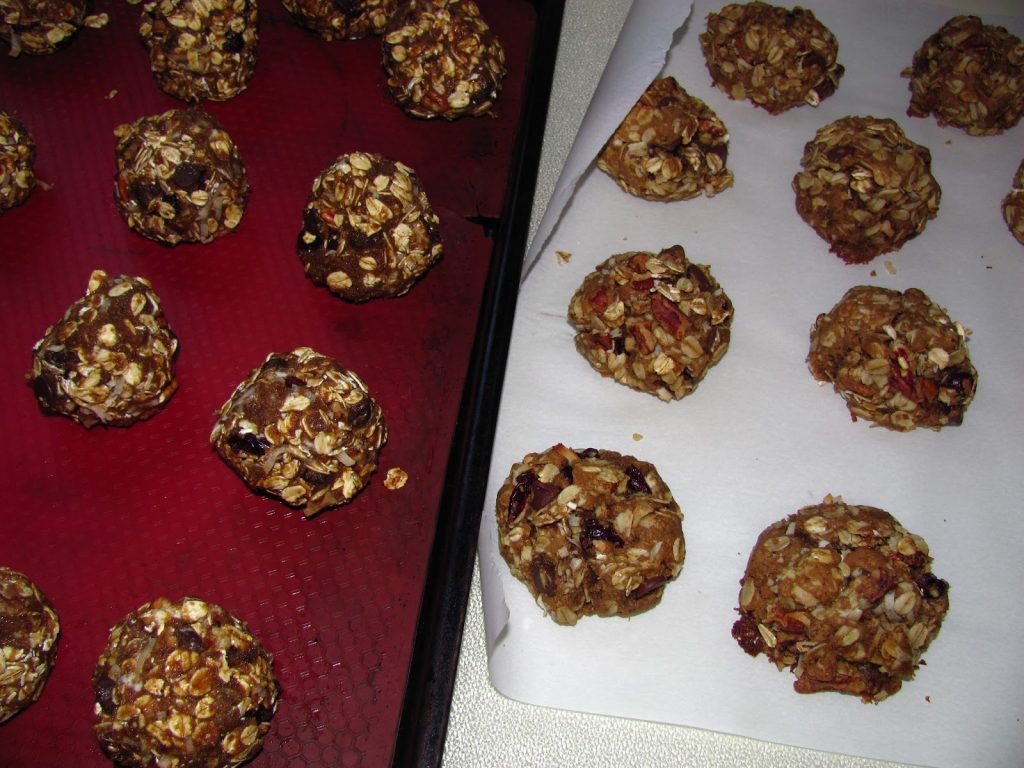 You can use a Silpat baking liner or parchment paper to line your baking sheet.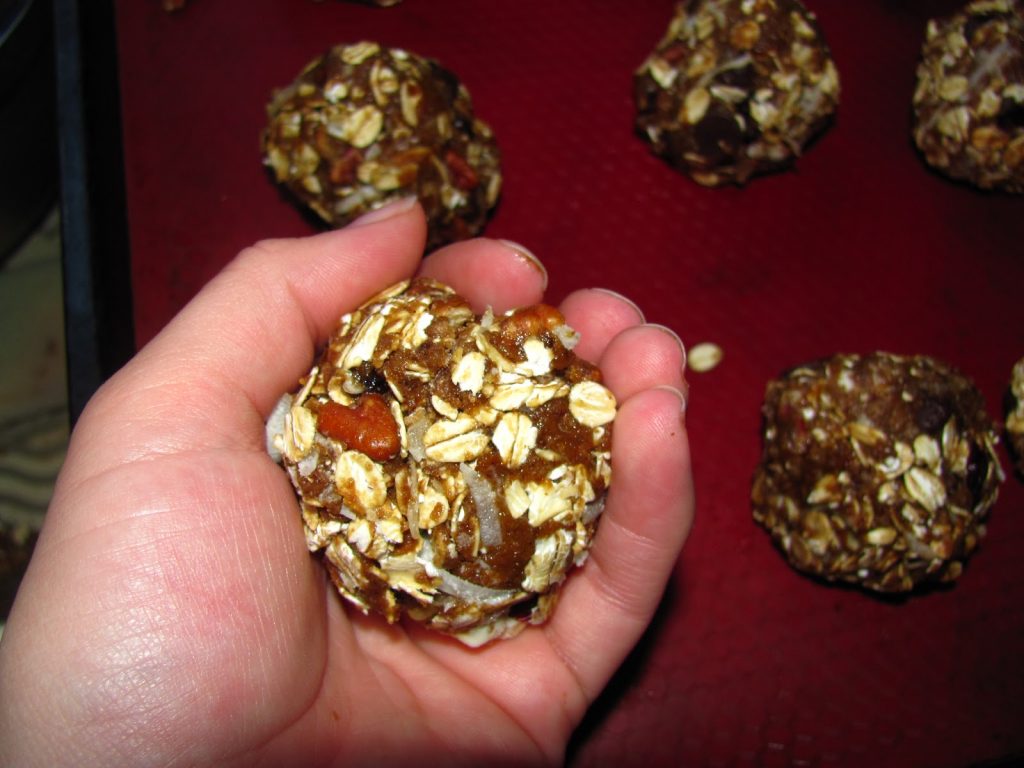 Don't have an ice cream scoop? Simply roll the dough in your hands into a large ball.
Bake at 350 degrees for ten minutes then cool. They stay soft and moist for about a week.