This is
a fun recipe I created a while ago when I was on a breakfast kick and eating it for not only breakfast but lunch and dinner too! OK, who's kidding Ashton and I still do that! My favorite is anything with eggs, from quiche to casseroles to the classic, fluffy
omelet
! This recipe is different from your traditional omelet because you beat the whites and yolk separately so the texture is more light and fluffy! Oh la la so French and fabulously delicious!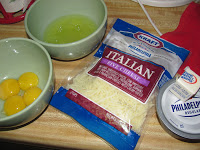 Ingredients
Makes 4 omelets
8

large eggs, separated

4 tablespoons

butter

1 cup

white cheese (I used a Swiss/Parmesan blend), shredded

4 tablespoons

fresh

parsley, chopped

3 ounces

Philadelphia cream cheese, softened and cubed

salt and pepper, to taste
Directions
Turn on broiler.
Beat egg whites in a bowl until they form stiff peaks.
Beat the yolks in a separate bowl.
Add cream cheese to the yolks, mix well.
Fold the creamy yolk mixture to the egg whites.
Season with salt and pepper.
Spray a small omelet/skillet pan with cooking spray.
Melt 1 tbsp butter in skillet.
Add 1/4 of egg mix into skillet.
Cook for 1 1/2-2 minutes, turning pan to cook eggs.
Place pan in oven broiler for 1 minute to cook the top of the omelet.
Remove from oven, gently fold and slide onto plate.
Top with 1/4 cup shredded cheese and 1 tbsp parsley.
Repeat for remaining omelets.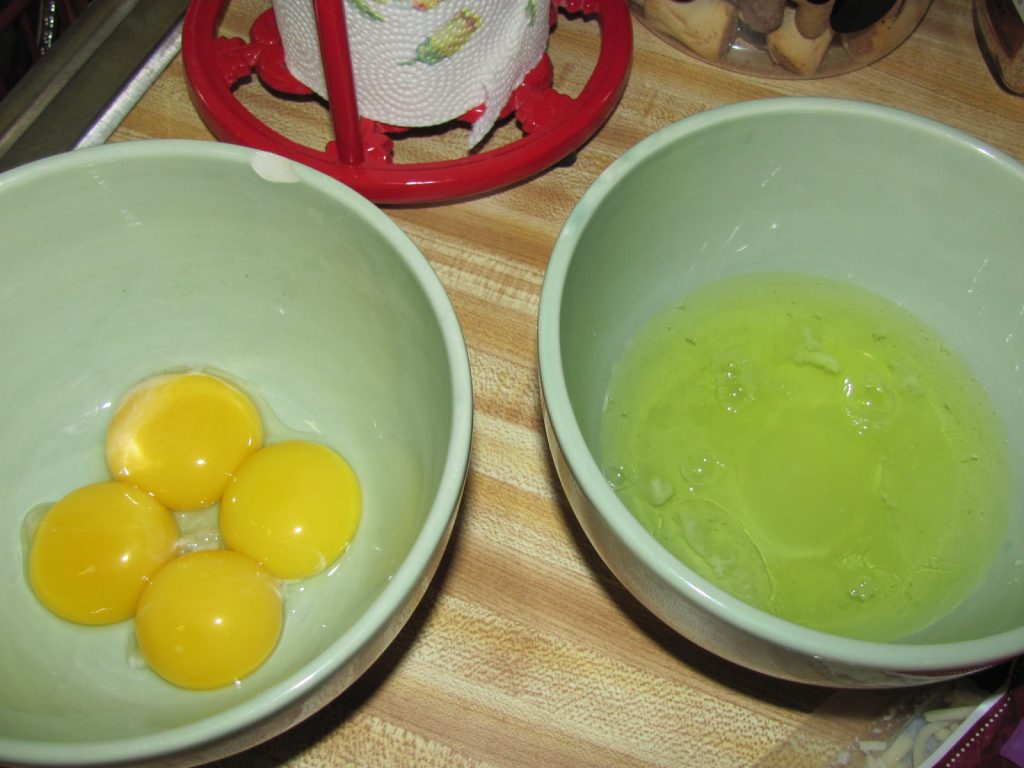 Separate your egg yolks and whites into two bowls.
You can either beat your egg white by hand with a whisk (this may take a while) or with a mixer.
You will see the texture change and thicken and form white peaks.
Mix cream cheese and yolks well then gently add the thickened egg whites to the yolks.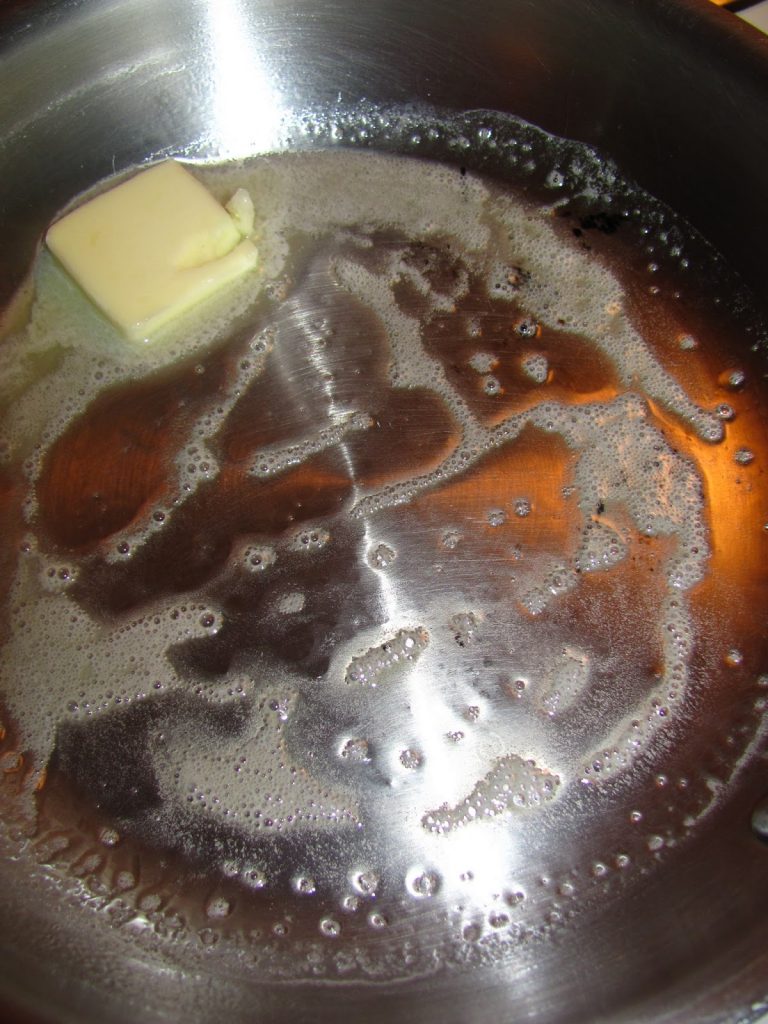 Melt butter in a warm pan.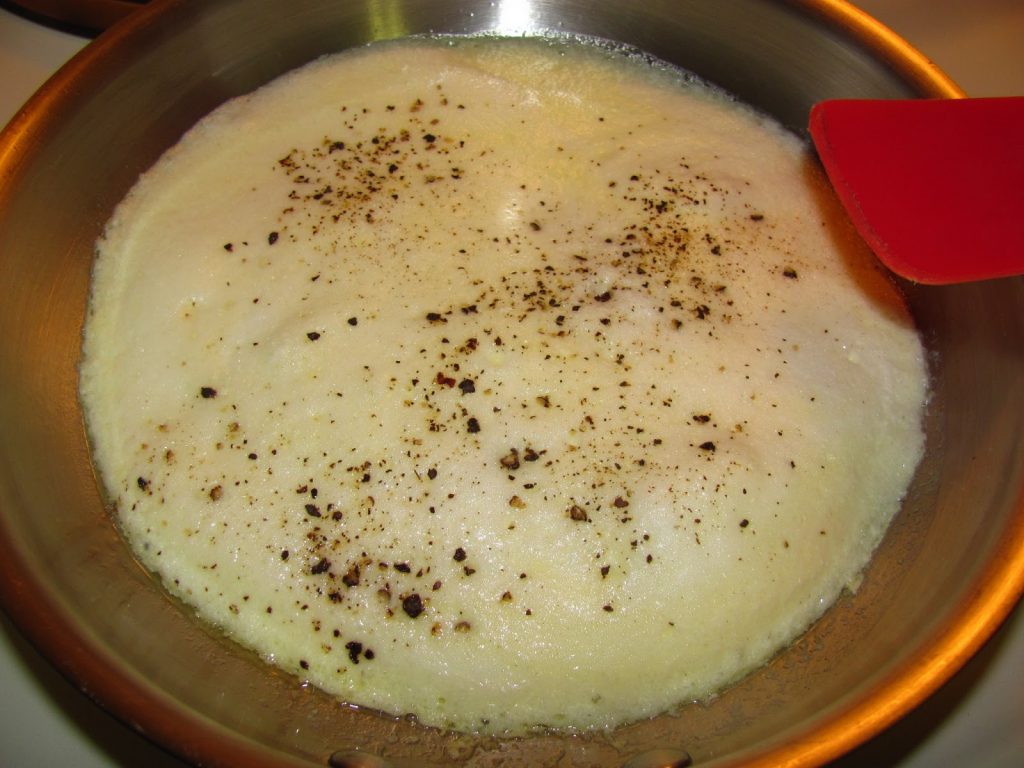 The perfect fluffy omelet, seasoned simply with salt and fresh cracked black pepper.
Now just brown in the broiler and top with cheese and parsley.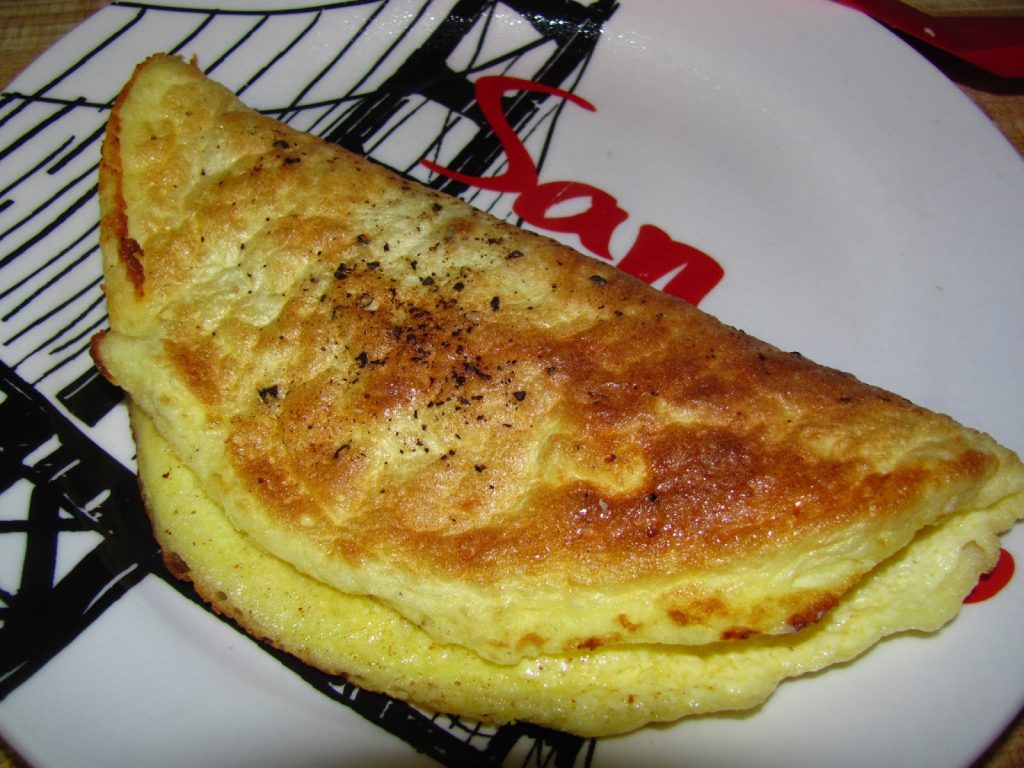 Omelets for dinner?! Oui, oui!