This was one of the very first dishes I ever made back when I was in college in Pensacola, FL.
It is a rich, Southern dish and a hit with anyone who tries it. It may not be the healthiest dish but heck everyone needs a free day to eat what they want! Besides it has fruit…and dairy..and protein, right? 😉

Ingredients:
2 servings
2 thick cut pork loin chops
1 large granny smith apples, cored and cut into
wedges
3 slices maple bacon
2 teaspoons sugar
1 tablespoon flour
1 cup apple juice
1 cup chicken broth
5oz blue cheese crumbles
1 onion, chopped (I prefer Vadalia)
olive oil for saute
salt/pepper to taste
Directions:
Cook bacon until crisp. Drain.
Add a swirl of olive oil and
cook onions until golden- approx 10 minutes.
Push onions to side and add apples
and sugar.
Saute about 20 minutes. Transfer to bowl.
Add another swirl of olive
oil to skillet and add flour, stirring.
Whisk in apple juice and broth. Boil,
whisking frequently until thick-about 4 minutes.
Add cheese and salt and pepper.
Stir until melted.
Add onions and apples and heat together. Next salt and
pepper the pork.
Heat another skillet to med. Saute pork until cooked through
and juicy and then plate with gravy and crumpled bacon on top.
Delicious served
with mashed potatoes!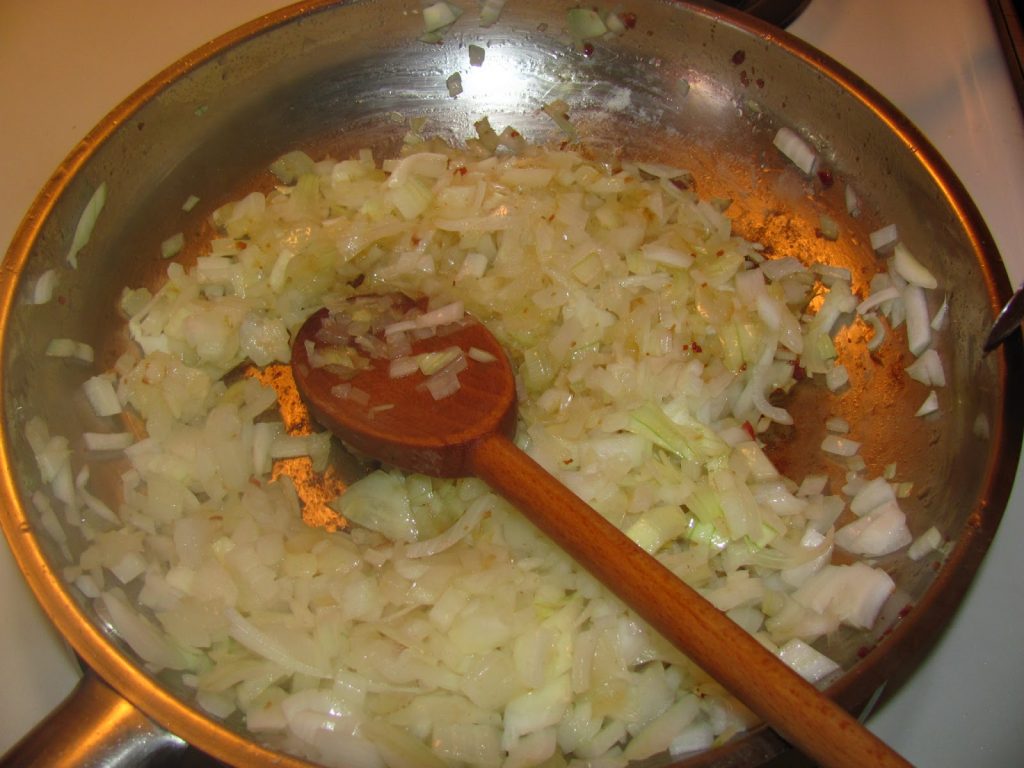 Cook your onions down until they are soft and translucent.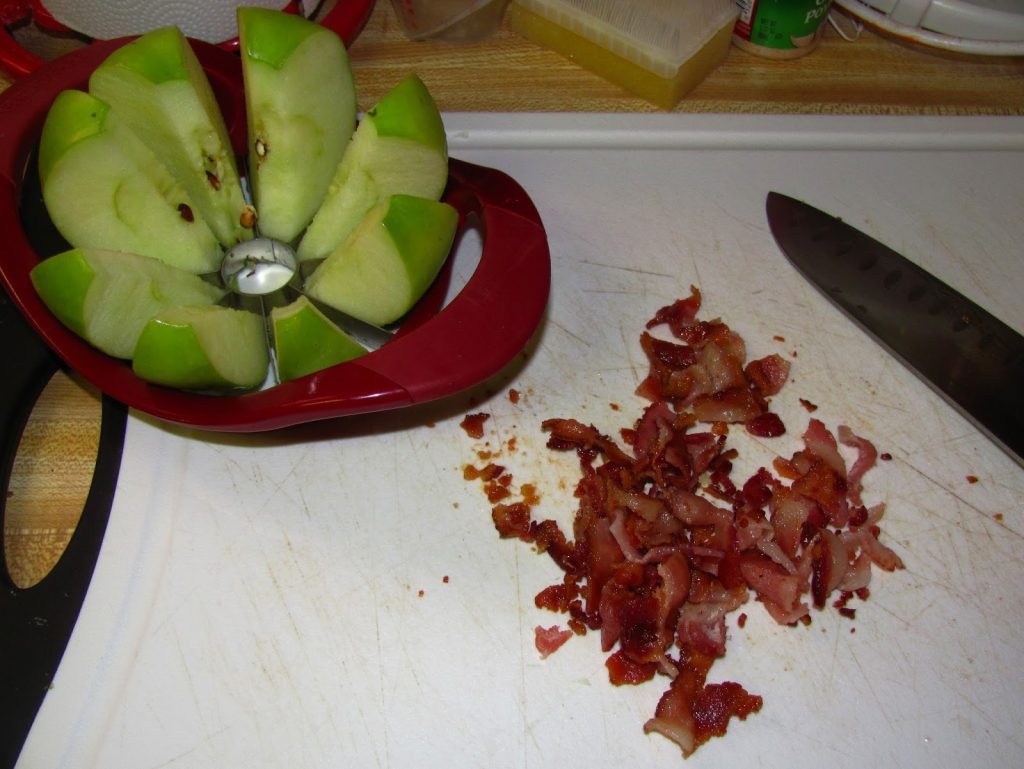 Core and seed a large Granny Smith apple and cook bacon until crisp then drain and chop.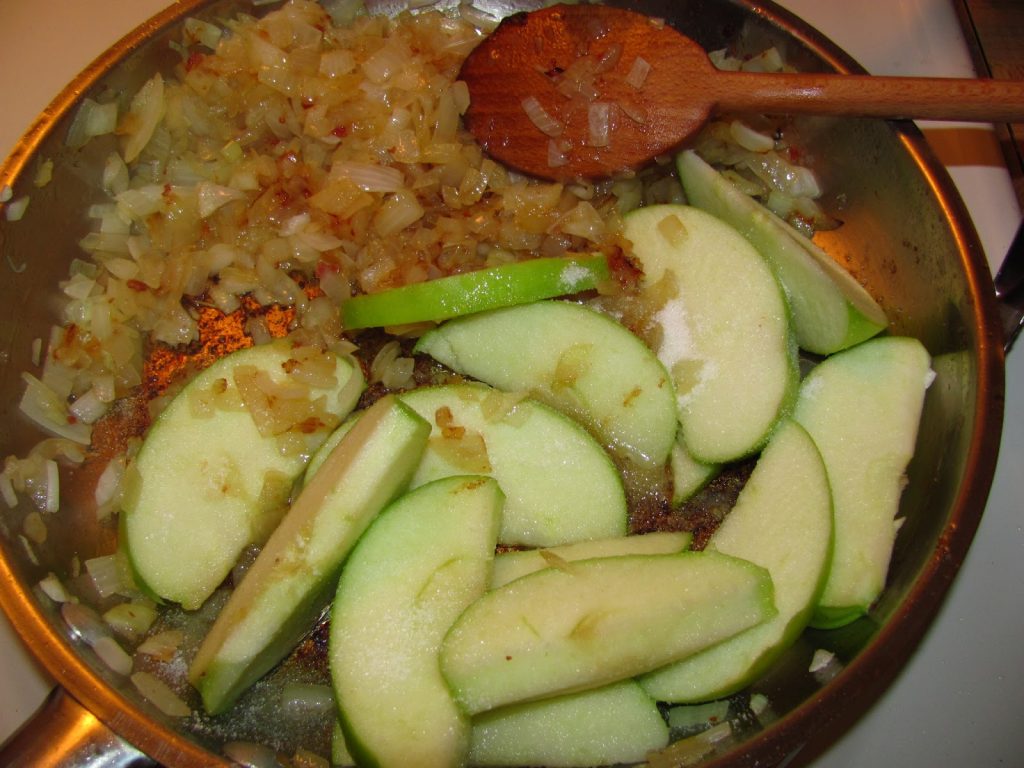 When onions are done add apples, sugar, and more olive oil if needed.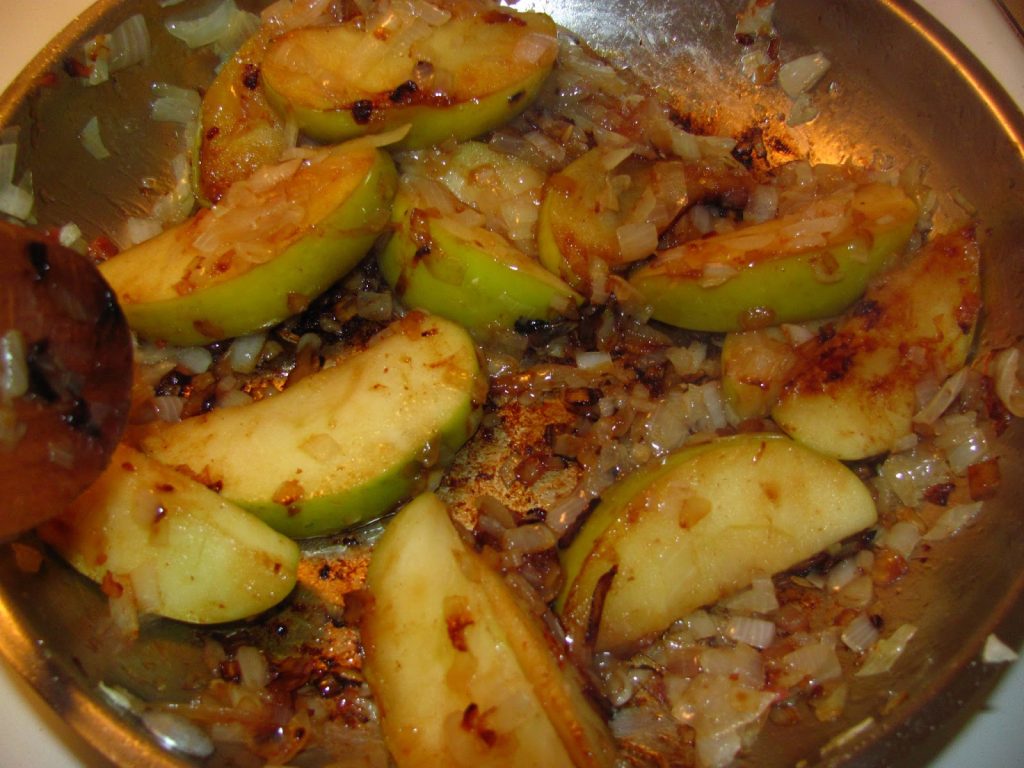 Then cook down until apples are golden and soft, about 20 minutes.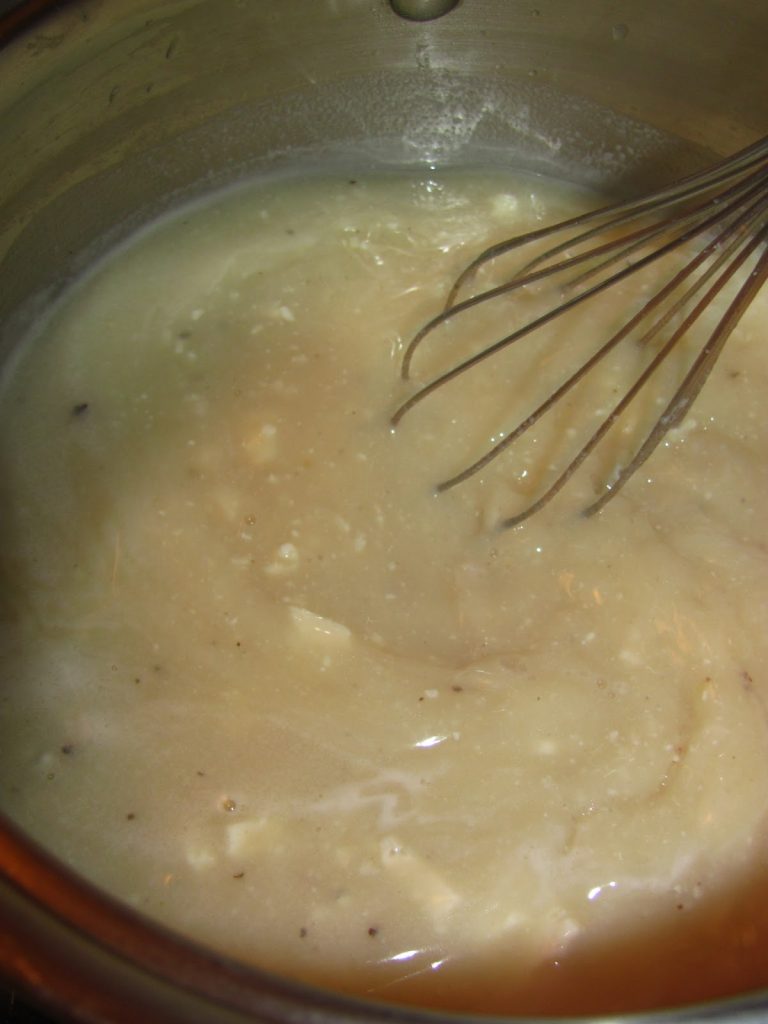 The gravy is simply made with a roux (thickening base) of olive oil and flour. Then add apple juice and chicken broth and finally blue cheese and seasonings.
Any thick cut boneless pork chops will work. Season well with salt and pepper
before searing and cooking in a skillet.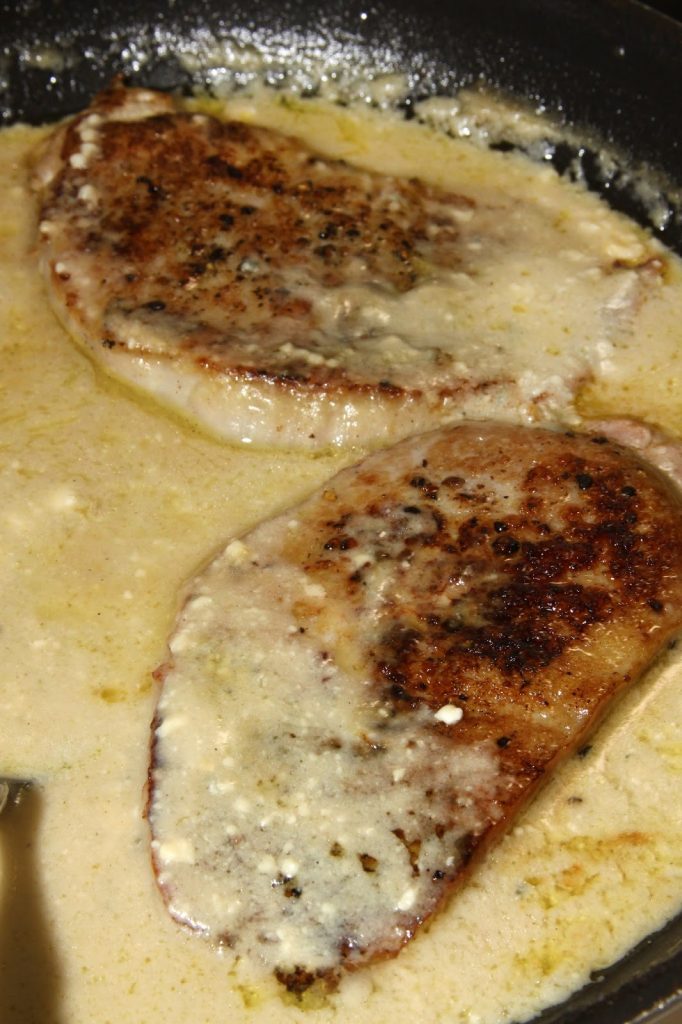 To plate: place the pork chop on the plate then top with sauteed onion
an apple mixture, then pour gravy on top and add bacon crumbles.
Doesn't this just make your mouth water?!
Serve with a veggie (gotta be healthy!) and creamy mashed potatoes to soak up that yummy gravy!