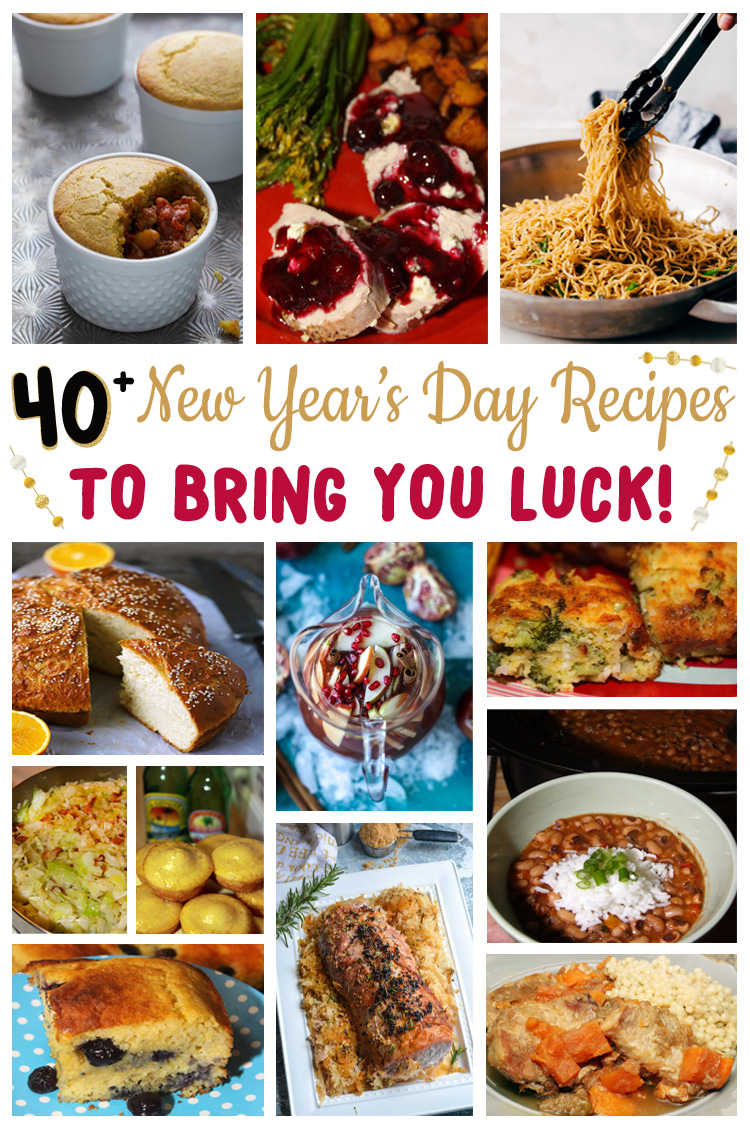 Happy New Year's Eve!
We are getting ready to celebrate the New Year with our traditional big family meal on New Year's Day. I like to cook quite a few foods that are said to bring good luck every year. I'm sharing those recipes today along with a collection of other recipes and foods to bring you luck, prosperity, and happiness in the New Year!
A few lucky foods included in this recipe roundup:
Cornbread symbolizes gold and money and represent wealth and prosperity in your life .
Black-eyed peas resemble coins and they are said to bring prosperity and wealth along with good luck.
Chinese noodles represent long life.
Pomegranates symbolizes life and abundance and are said to bring fertility, health, and prosperity.
Oranges represent health according to Chinese tradition.
Greens like cabbage and collards represent wealth and money.
Other lucky foods? Pork, red grapes, and lentils!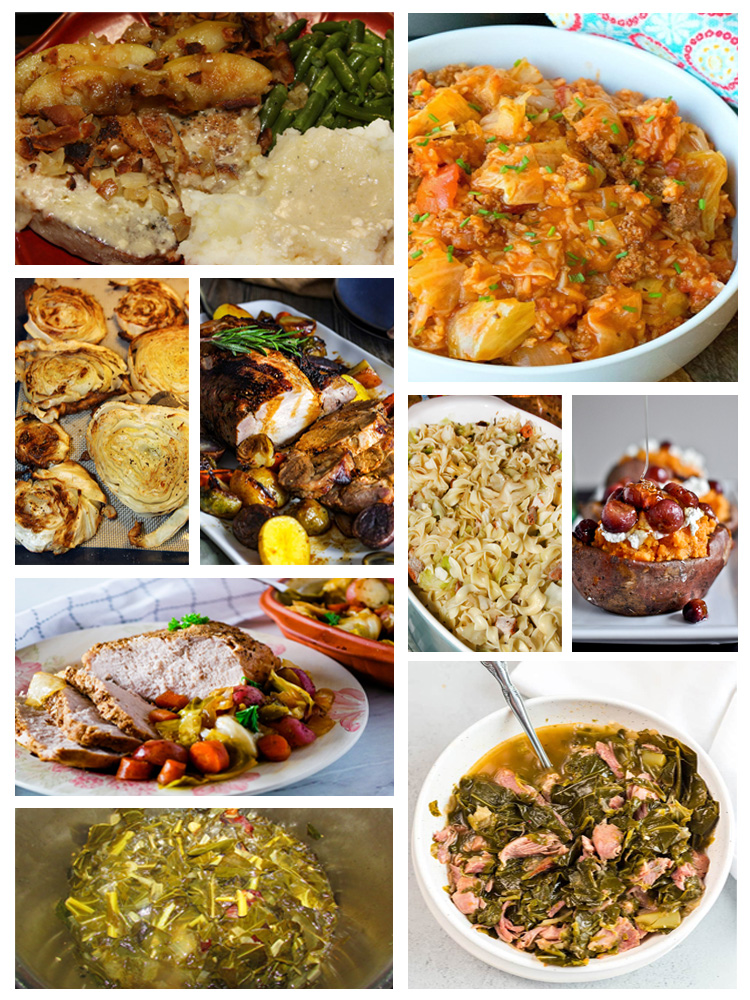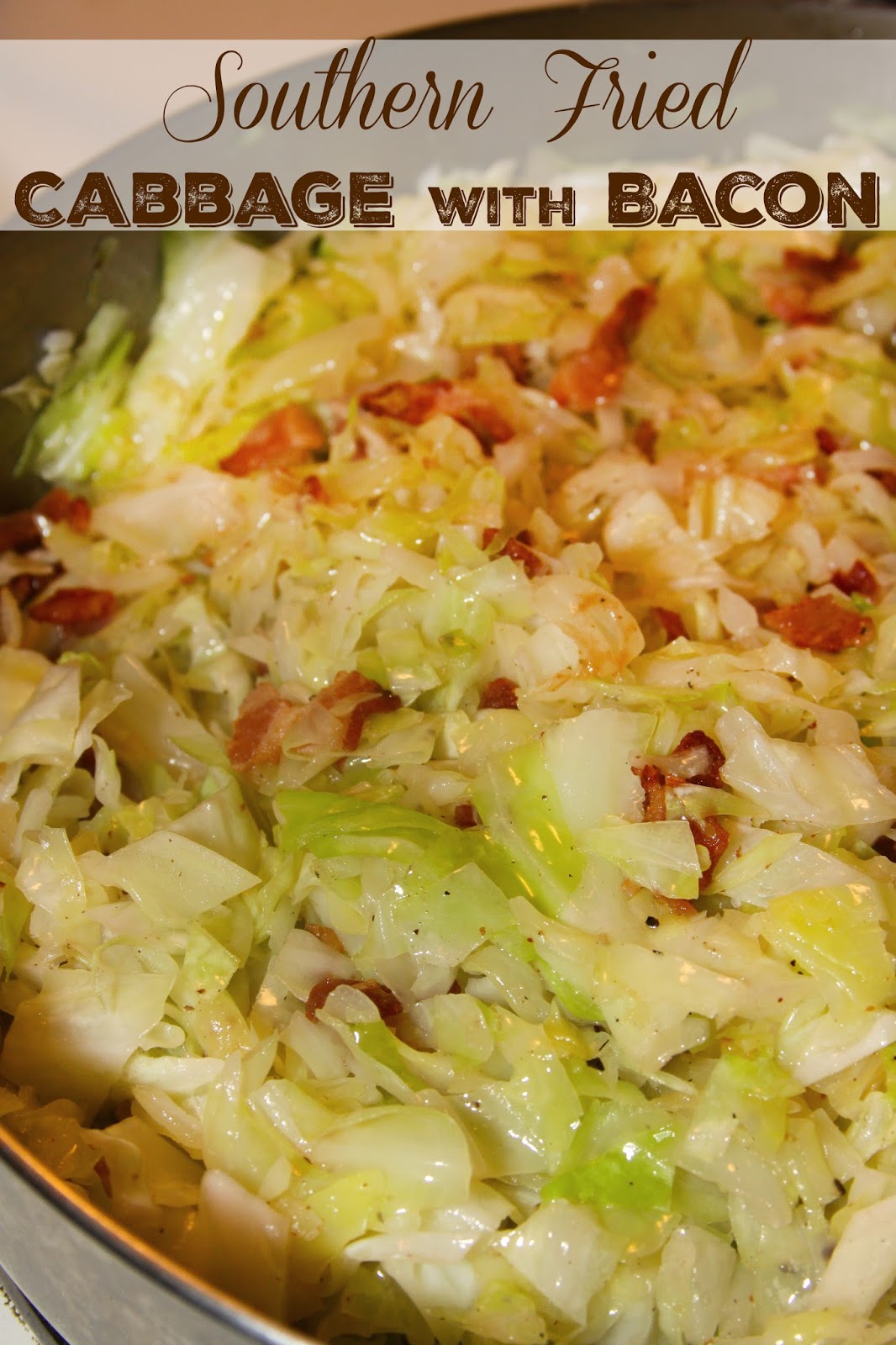 2. Lemon Basil Grilled Pork Chops – Bitz n Giggles
3. Roasted Grape, Goat Cheese + Honey Stuffed Sweet Potatoes – How Sweet Eats

4. Roasted Sheet Pan Cabbage and Carrots – For the Love of Food
5. Chili Pot Pies with Cornbread Crust – Sweet Peas and Saffron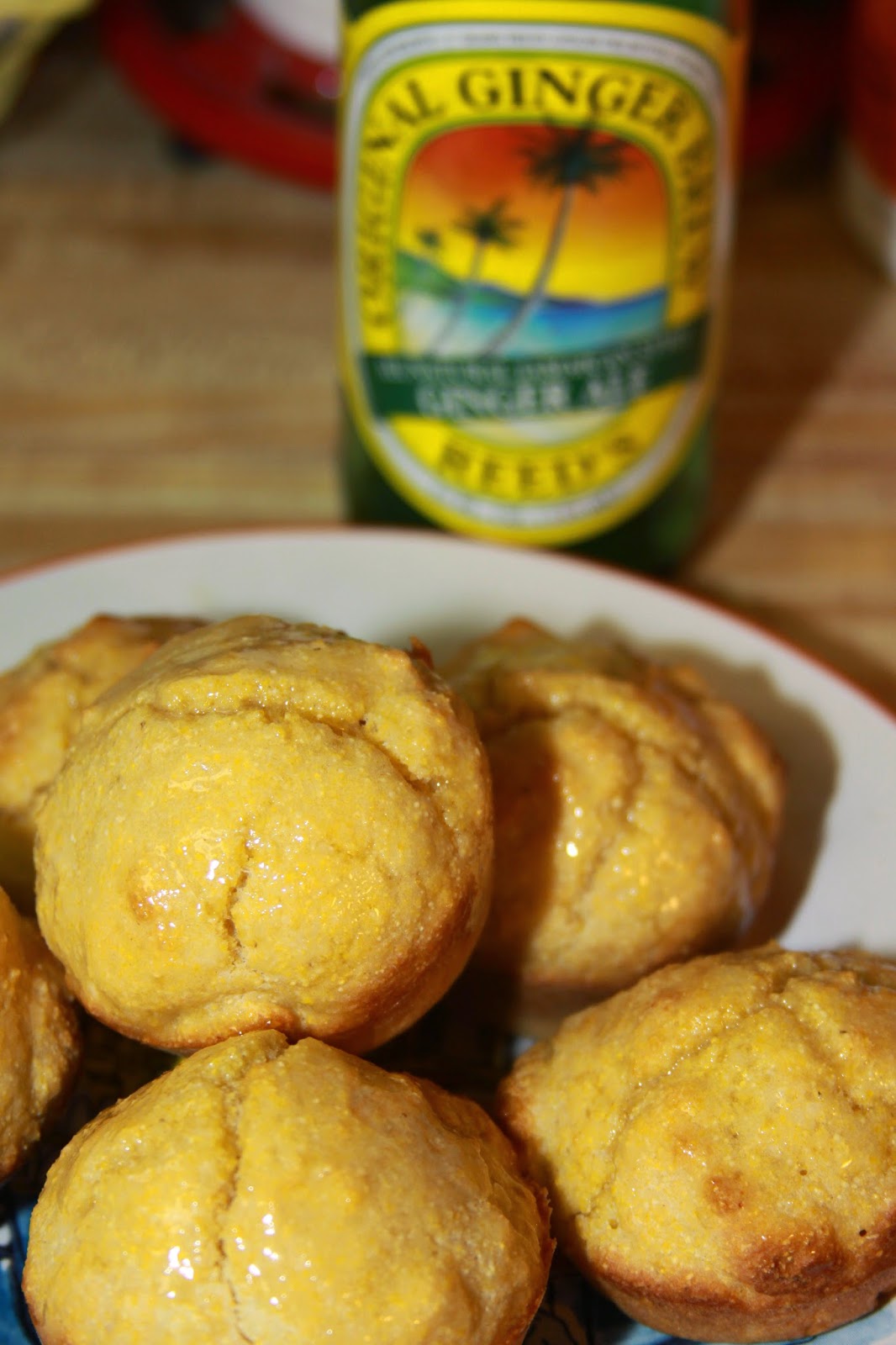 7. Instant Pot Stuffed Cabbage Casserole – The Typical Mom
8. Crockpot Black Eyed Peas – Two Pink Peonies
10. Black Eyed Peas Salad – Veggie Inspired
11. Crazy Good Quick Garlic Noodles – Little Spice Jar
12. Hot Water Cornbread – 4 Son R Us
14. Lucky Lentil Soup – Order ISDA
15. Apple Cider Brined Pork Loin – Tao of Spice
17. Sparkling Pomegranate Cider Punch – How Sweet Eats
19. New Year's Good Luck Dip with Collard Greens – Ezra Pound Cake
20. Ham Hocks and Black Eyed Peas a Southern New Year's Tradition – That Recipe
22. Dump And Start Instant Pot Collard Greens – Recipes from a Pantry
23. Black Eyed Peas with Smoky Collards and Cheesy Grits – Vanilla and Bean
24. Lucky Orange New Year's Cake – Seasonal Cook Book
26. Mexican Jalapeno and Cheese Skillet Cornbread – My Kitchen Serenity
28. Vasilopita (Greek New Year's Bread) – Bowl of Delicious
29. Black Eyed Pea Taco Dip – Dancing Through the Rain
30. Oven Roasted Pork Loin with Cabbage and Potatoes – Upstate Ramblings
32. Black Eyed Pea Cornbread Casserole – Plain Chicken
34. Roasted Pork and Sauerkraut – Savor the Best
36. Roast Pork Loin With Rosemary Brown Sugar Sauerkraut – 4 Sons R Us
37. Black-Eyed Peas And Potato Stew – My Cooking Journey
39. Spinach Pomegranate Salad – Simply Home Cooked

40. Cheesy Black Eyed Pea Dip – For the Love of Food
41. Almond Vassilopita Cake – Kopiaste
42. Slow Cooker Cabbage – Clean Eating Kitchen
43. Lucky Pork & Black Eyed Peas Nachos – A Worthey Read