The perfect messy but good sandwich! I just knew I had to recreate it at home!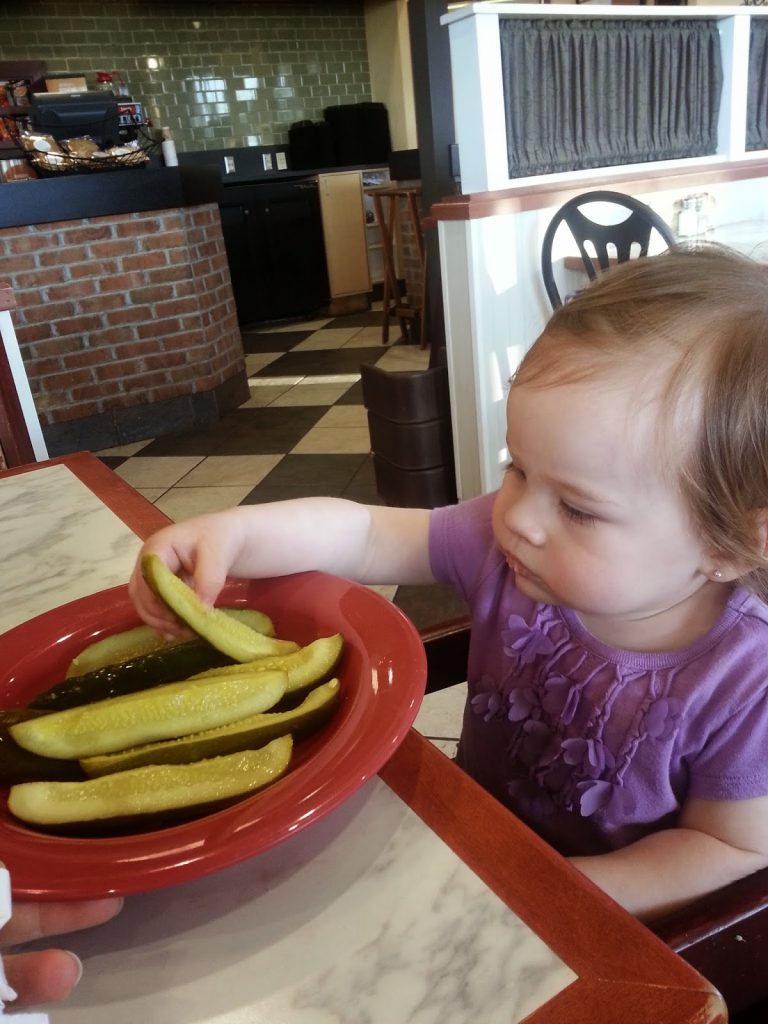 Ava loves pickles and McAlister's always hooks her up!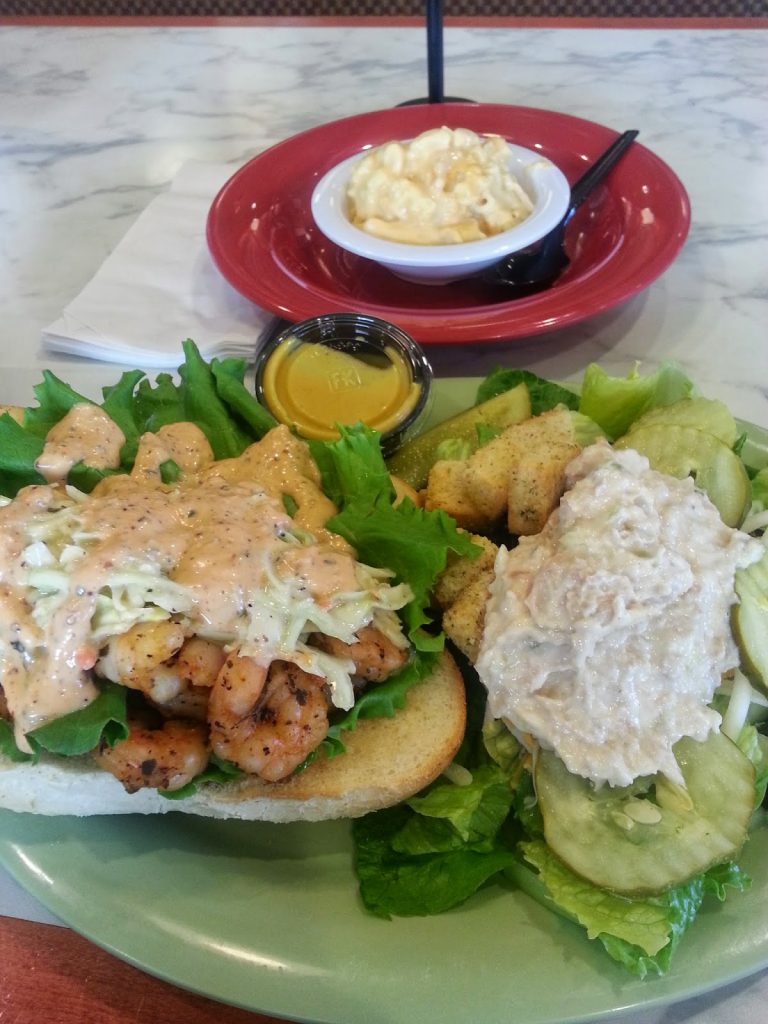 The Cajun Shrimp PoBoy and Tuna Salad combo at McAlister's is my fave!


Refrigerate until ready to use.
Preheat oven to 350 degrees. Place sliced bread on a baking sheet, face up.
Brush with melted butter and sprinkle with garlic powder. Bake until toasted about 5 minutes.
I am a fan of sweet and creamy coleslaw –this recipe reminds me of KFC or Sonny's BBQ!
I use bagged coleslaw with shredded cabbage and carrots to save time.
Whisk together all slaw sauce ingredients in a bowl and pour on top of coleslaw mix.
In a large bowl add peeled shrimp, toss with oil, and add blackened seasoning.
Mix well.
In a skillet (I like to use my cast iron) melted 2 tbsp butter over med high heat and add shrimp.
Cook for about 2 minutes.
Stir shrimp and cook the other sides for another minute or two until cooked through.
To assemble the sandwich:
lay two leaves of lettuce on toasted bread and top with two or three slices on tomato.
Add a few scoops of shrimp, piling high.
Top with a few heaping spoonfuls of coleslaw
(you will have extra slaw- I like to serve on the side too!)
Doesn't this look amazing?! Oh, it is! You gotta try this recipe tonight!