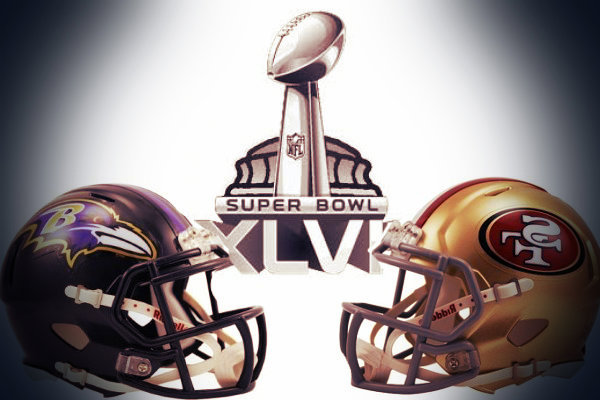 I love attending Super Bowl parties and I hate to admit it but my favorite thing isn't the game on TV…it's the food (and the people too, of course!). I decided this year to make an appetizer and a dessert. My Pecan Tassies, bite size pecan pies will be featured in a future blog but today I wanted to share with you my Southern Deviled Eggs. These eggs are creamy and have a nice crunch and kick to them but guess what? No mayo! Talk about saving some calories! So this means you can eat more, right?
Happy Game Day!

Ingredients:
Makes 36 deviled eggs
18 large eggs, hard boiled and shells removed

1/2 cup plain non fat (or low fat) Greek yogurt

1 tablespoon yellow mustard

2 tablespoons pickle juice

1 teaspoon cayenne

1/8 teaspoon white pepper

salt to taste

1/4 cup diced dill pickles

4 tablespoons pickled okra (approx), chopped as a garnish

smoked paprika, for garnish
Directions:
Peel the eggs and halve lengthwise. I like to use a string of floss or thread to cut the eggs in half (see pic below!) but a sharp pairing knife works well also.

Remove the yolks and mix in a bowl with the yogurt, mustard, pickle juice, cayenne, salt and pepper, and diced pickles.

Spoon generous portions into the egg white halves.

Garnish with a slice of pickled okra and a dash of paprika.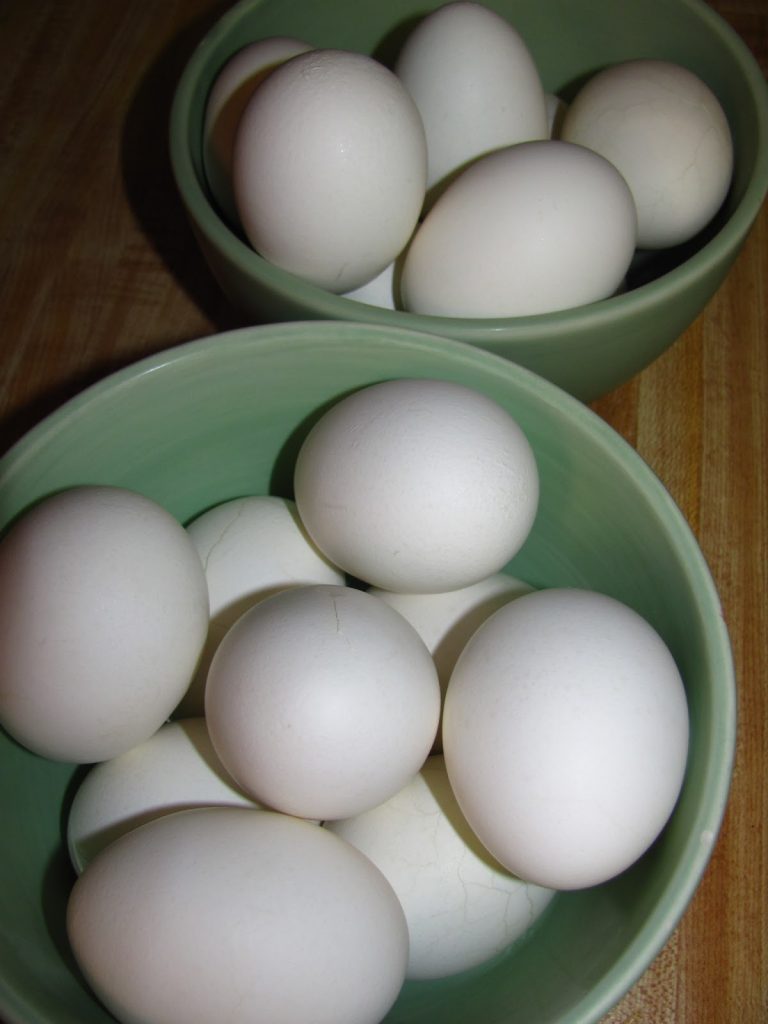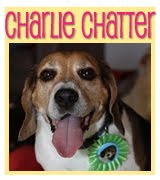 Do you know how I make the perfect boiled egg? Well, everyone has a
different way of doing it but I start with the eggs in a large pot of
cold water, add a tsp of salt to prevent the eggs from cracking and
bring it to a boil. Then boil them for 12 minutes. Then remove from the
stove and put the eggs in a ice water bath.
You didn't think I peeled 18 eggs by myself did you? My husband helped out!
Make sure to rinse your eggs after peeling to remove the bits of shell left on the egg.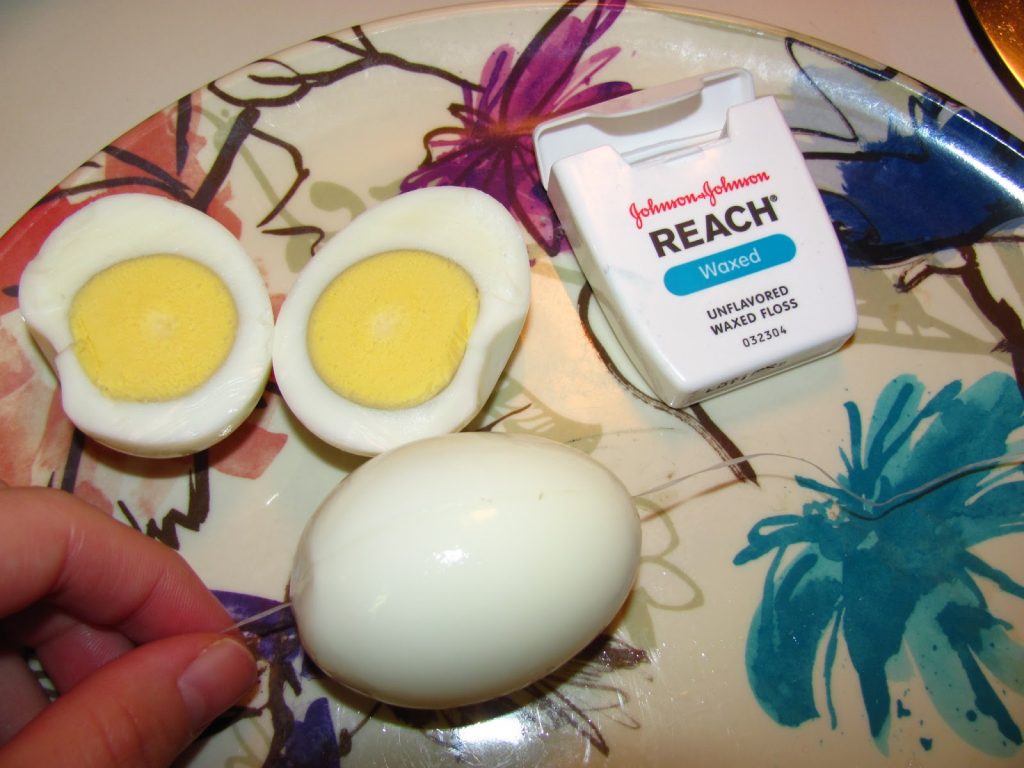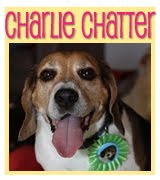 Here's a trick to slicing an even cut on your eggs: use non flavored floss or thread! It slides right across. But of course you can always use a sharp pairing knife too!
Remove all the yolks with a spoon and add to a bowl.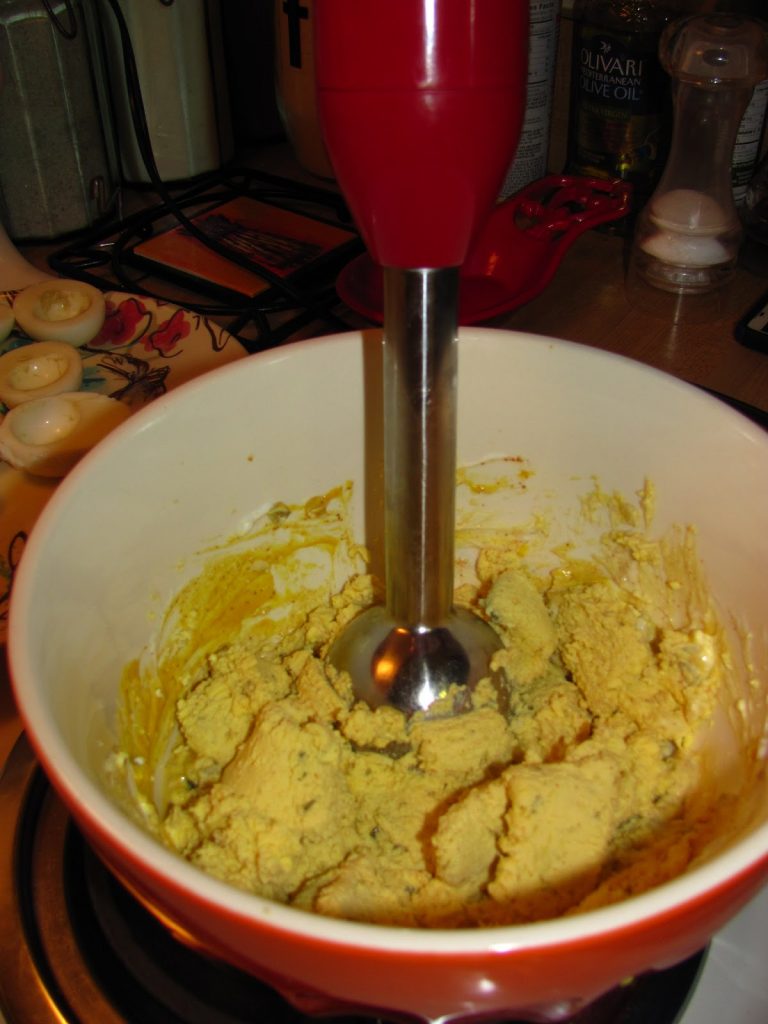 Mix the ingredients well.
I like to pulse for just a few seconds with my immersion blender
to make it nice and creamy and smooth!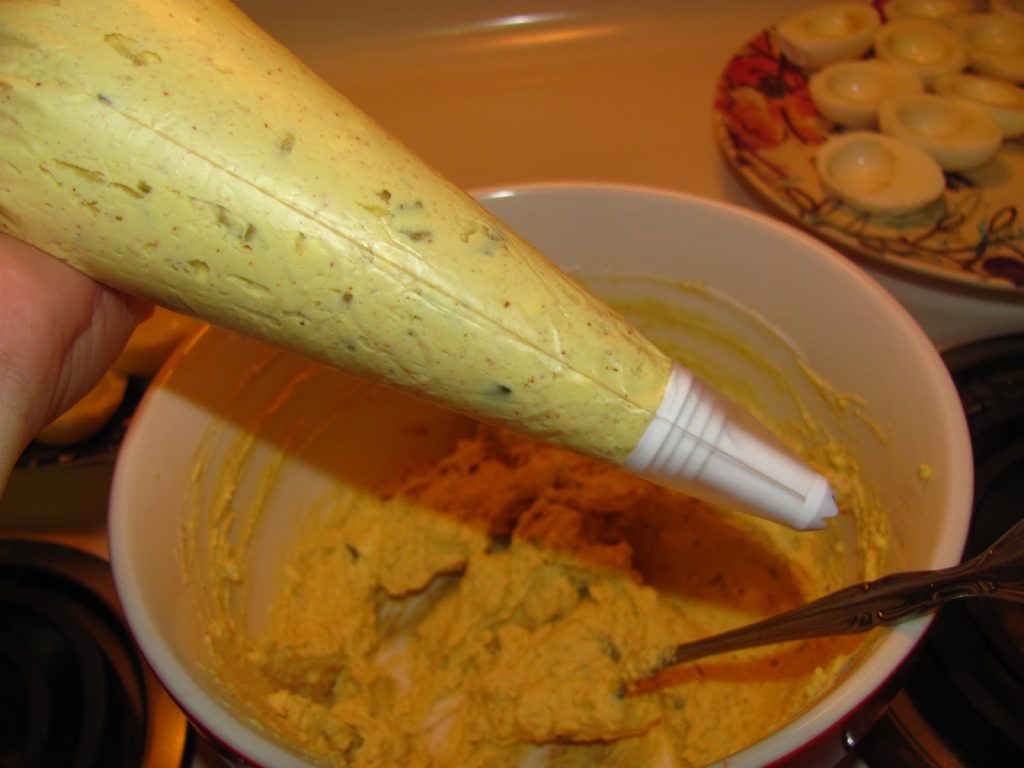 At first I added the filling to a piping bag thinking I was going to make these fancy. Then I thought…what the heck am I doing? I'm not a fancy chef! Using a spoon and mounding the filling in the egg white is perfect!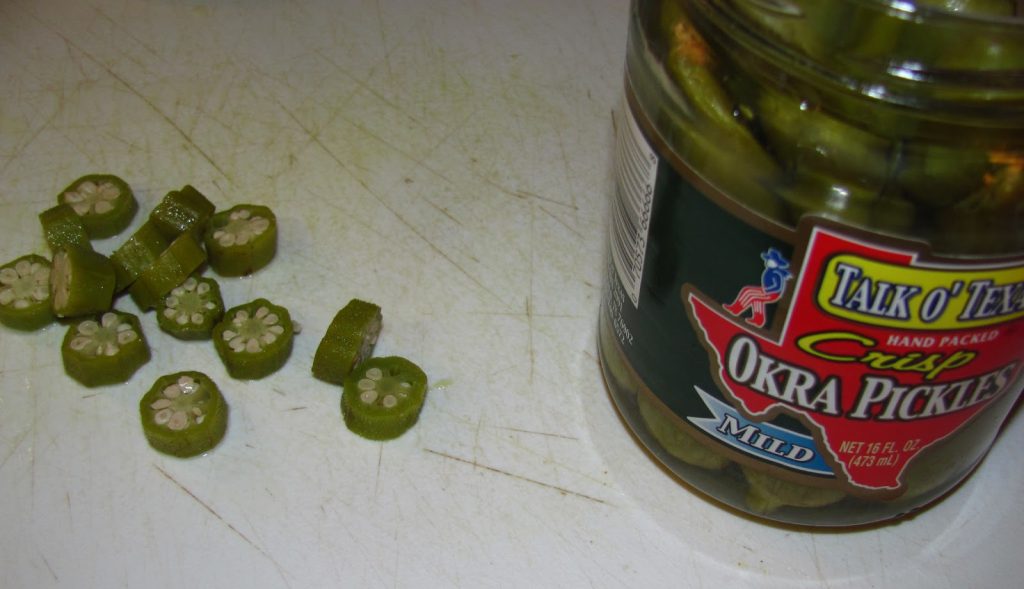 The perfect garnish: pickled okra! Nice tang and crunch.
They make these HOT also if you want more heat.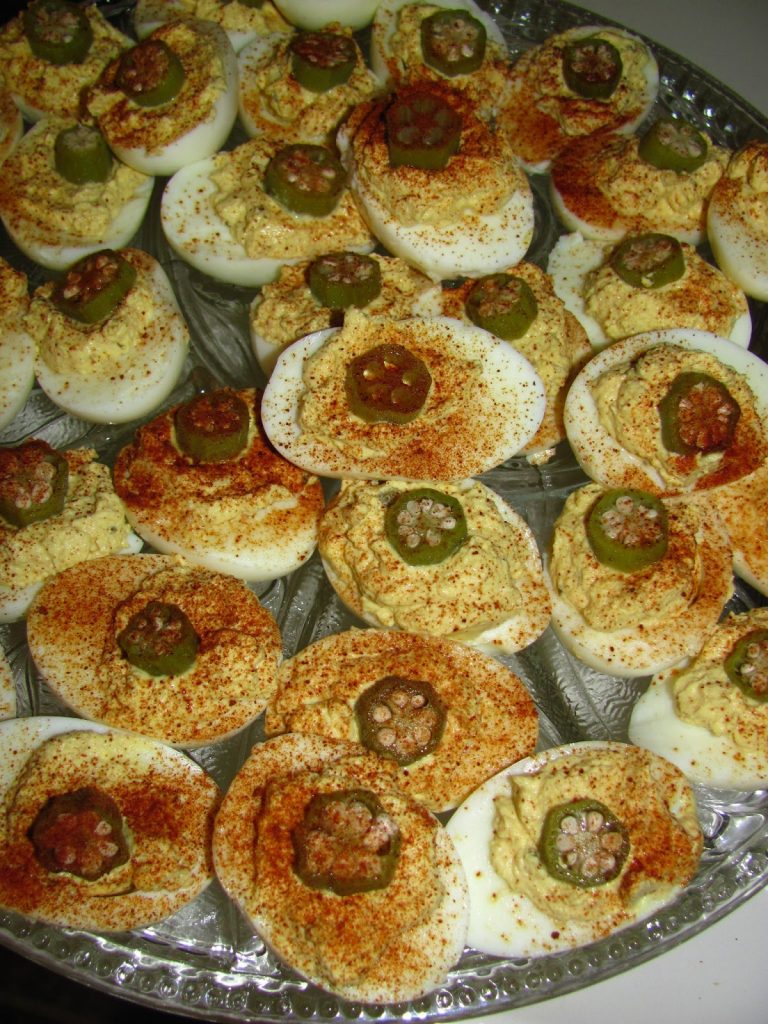 A healthy sprinkle of smoked paprika finishes this easy and delicious appetizer!