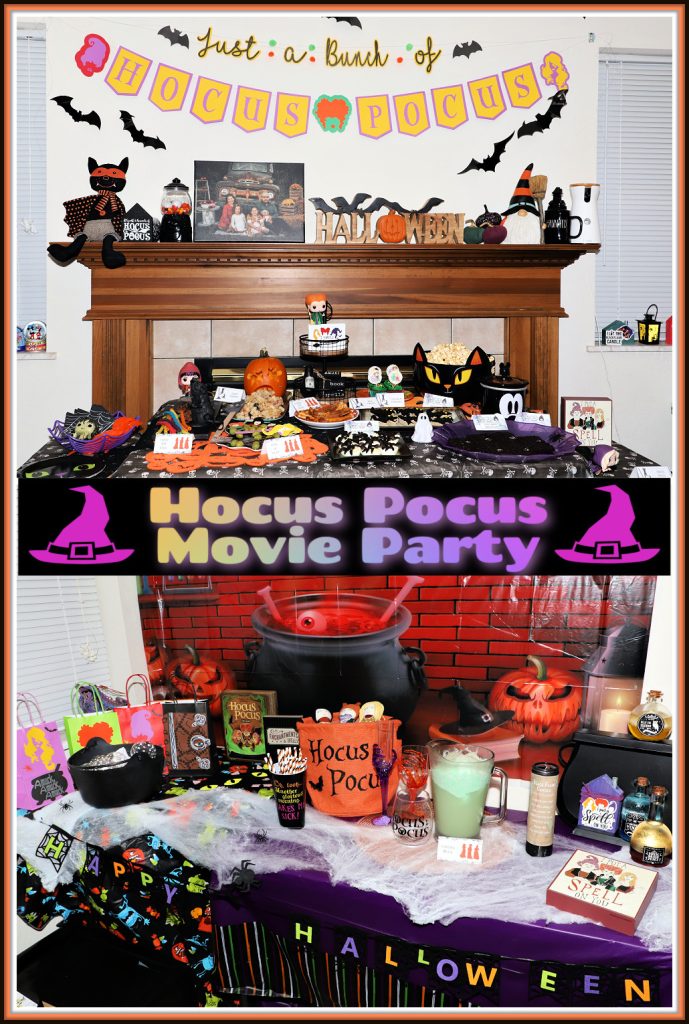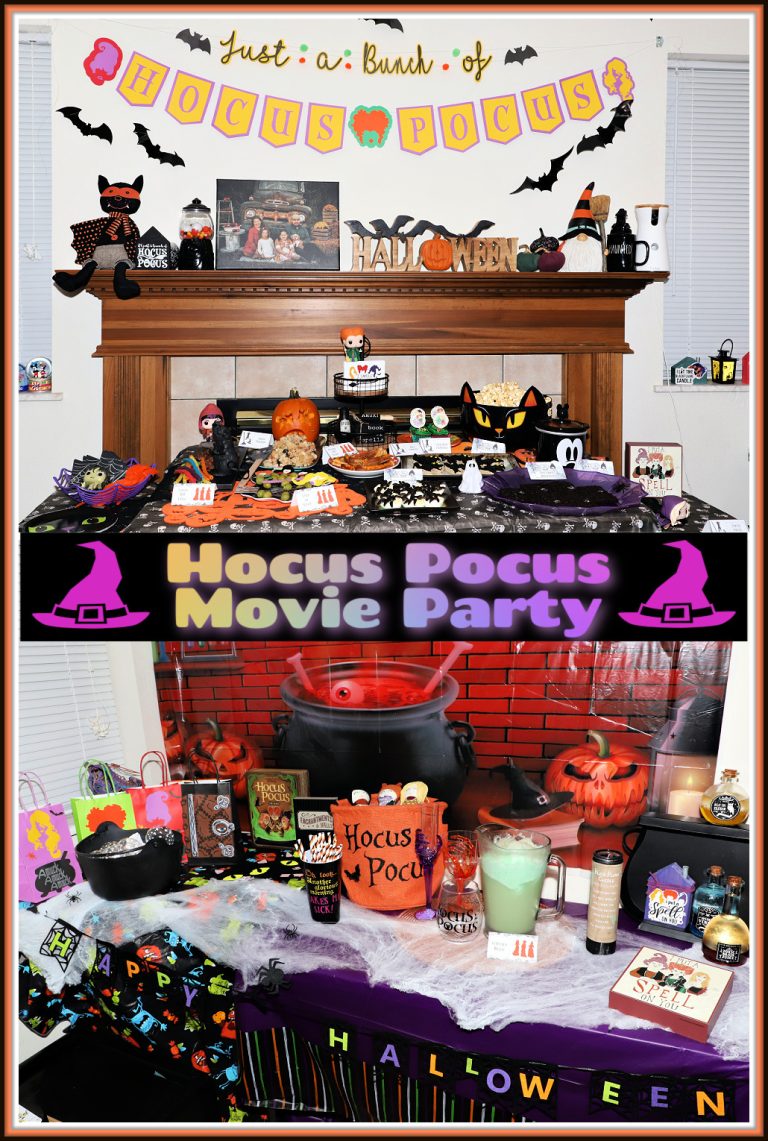 "It's a full moon tonight. That's why all the weirdos are out." – Hocus Pocus
I love how my Hocus Pocus Movie Party turned out last week! It was a family only gathering and my kids, hubby, and I made all the food, drinks, and decorated up a storm.
We dressed up in HP outfits, nibbled and sipped on all the tasty themed creations and watched out favorite Halloween film: Hocus Pocus!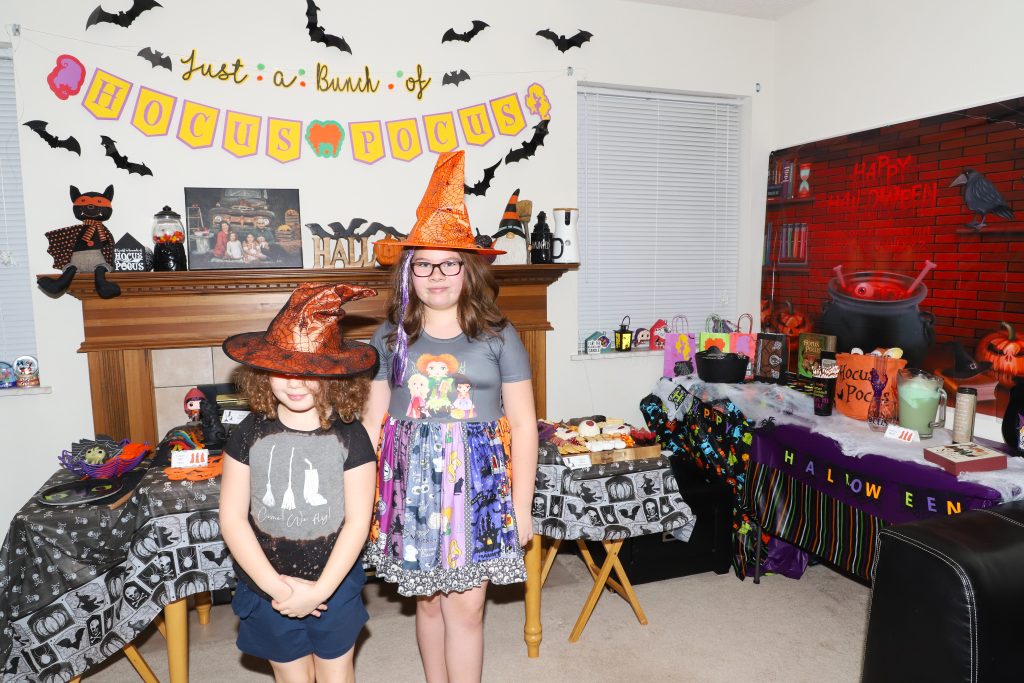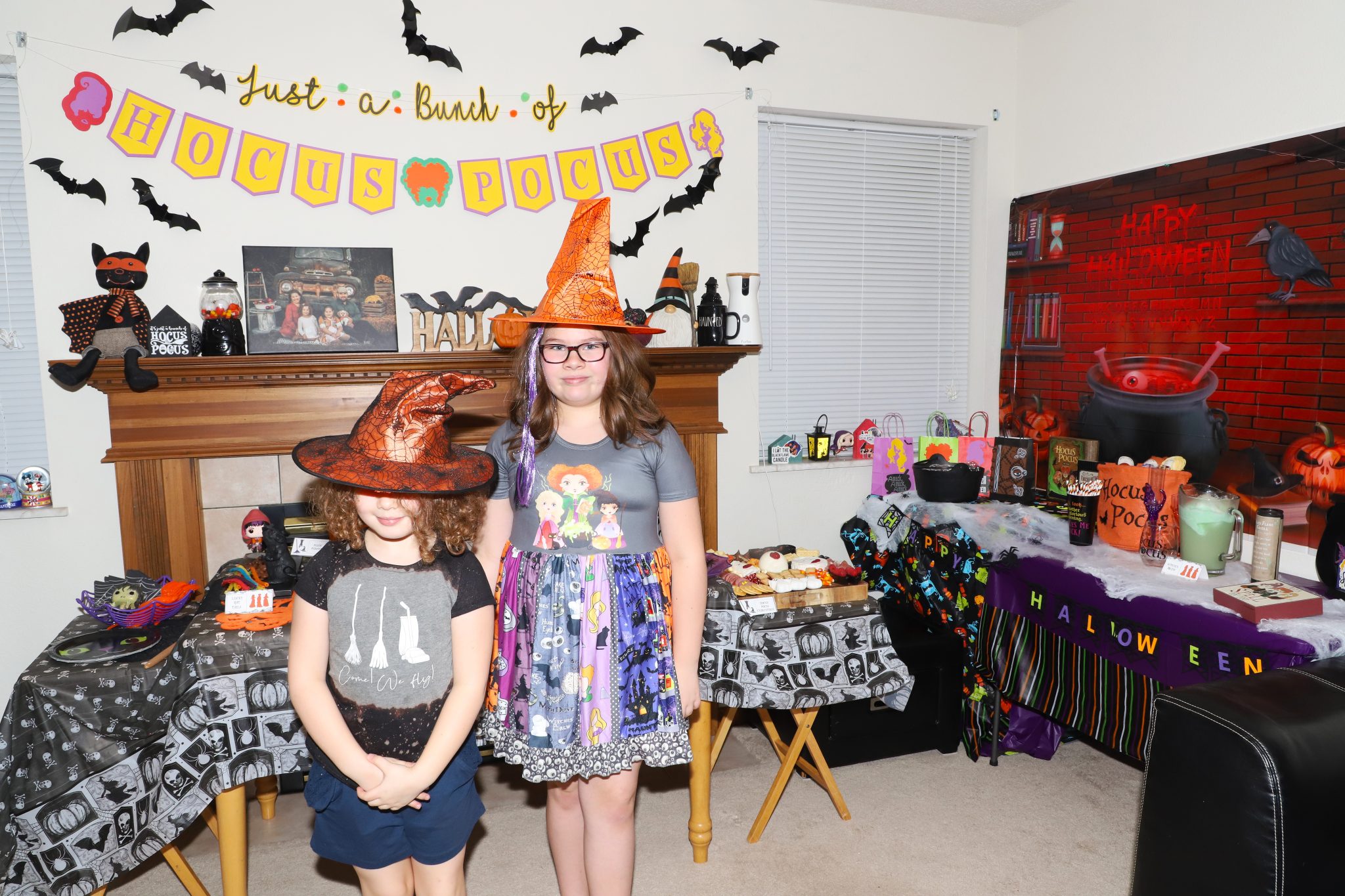 You can get all the spooky fun details below including where I found all my unique decor and how to make the featured recipes and drinks!
Happy Halloween🎃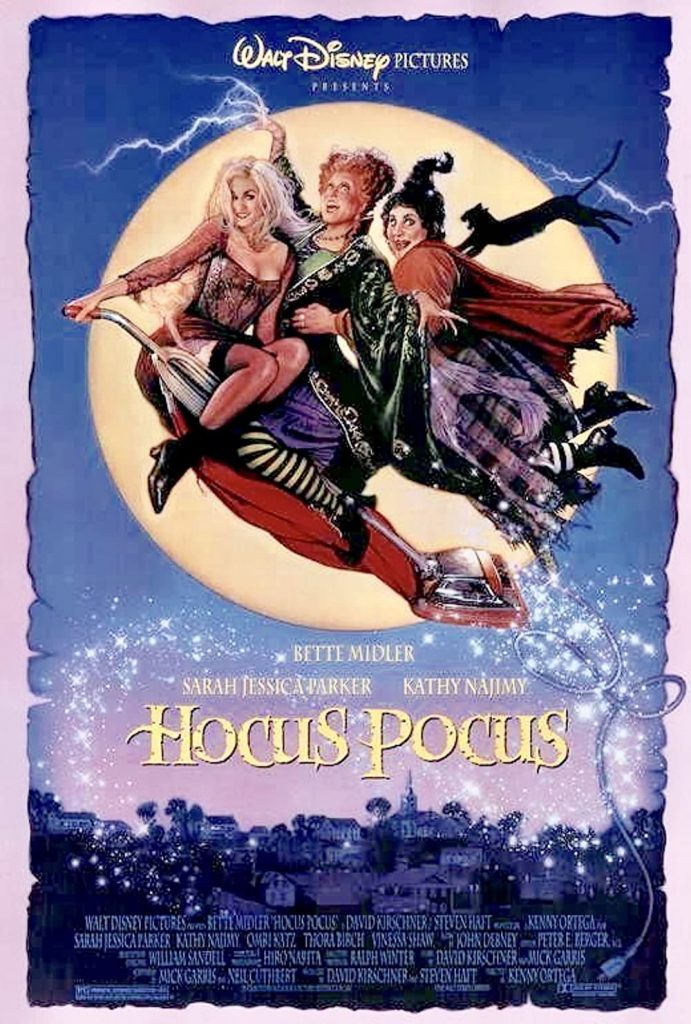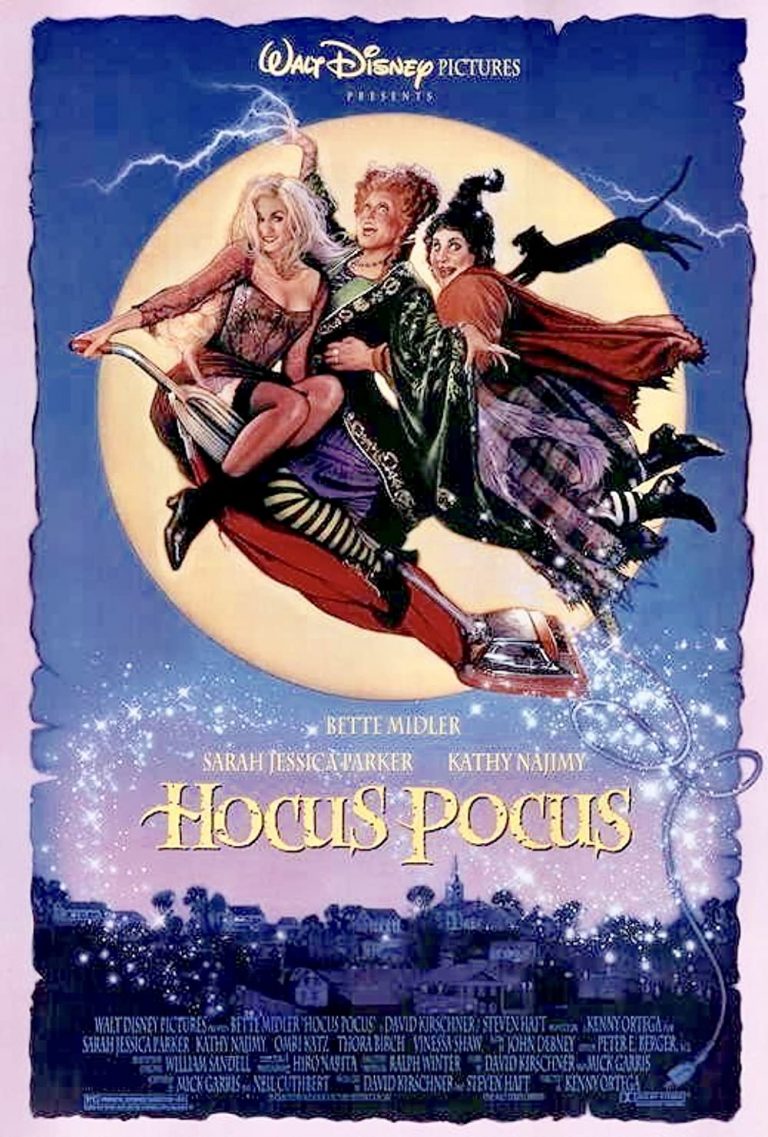 Decorations: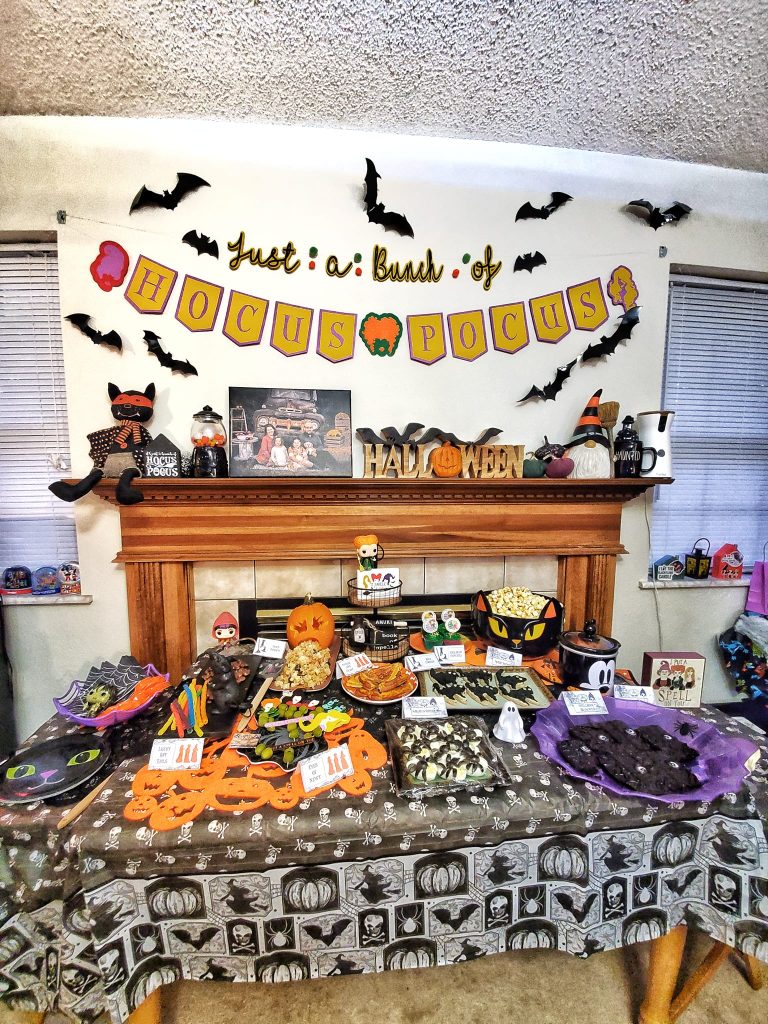 I bought most of my decor at The Dollar Tree, Target, and TJMaxx.
Table clothes, platters, bowls, paper plates, and napkins are from Dollar Tree.
Table top decor, Pop dolls, place mats, and tiered stands are from Target Dollar Spot.
TJMaxx (and Home Goods) is my fave spot for decor like Rae Dunn mugs, wooden mantle signs, stuffed gnomes and dolls, and Hocus Pocus signs.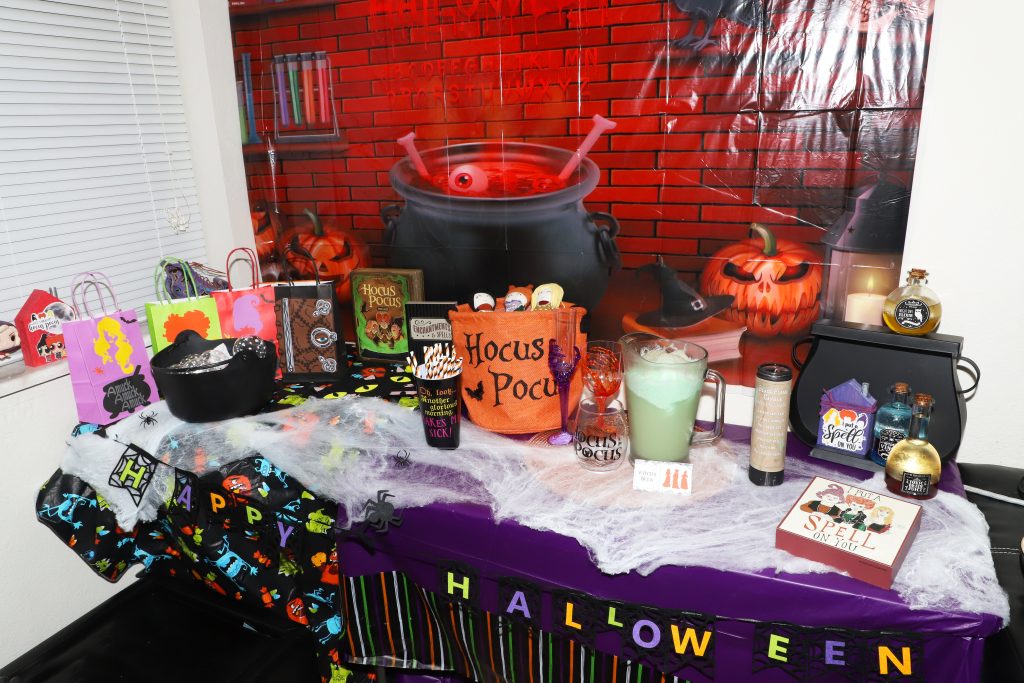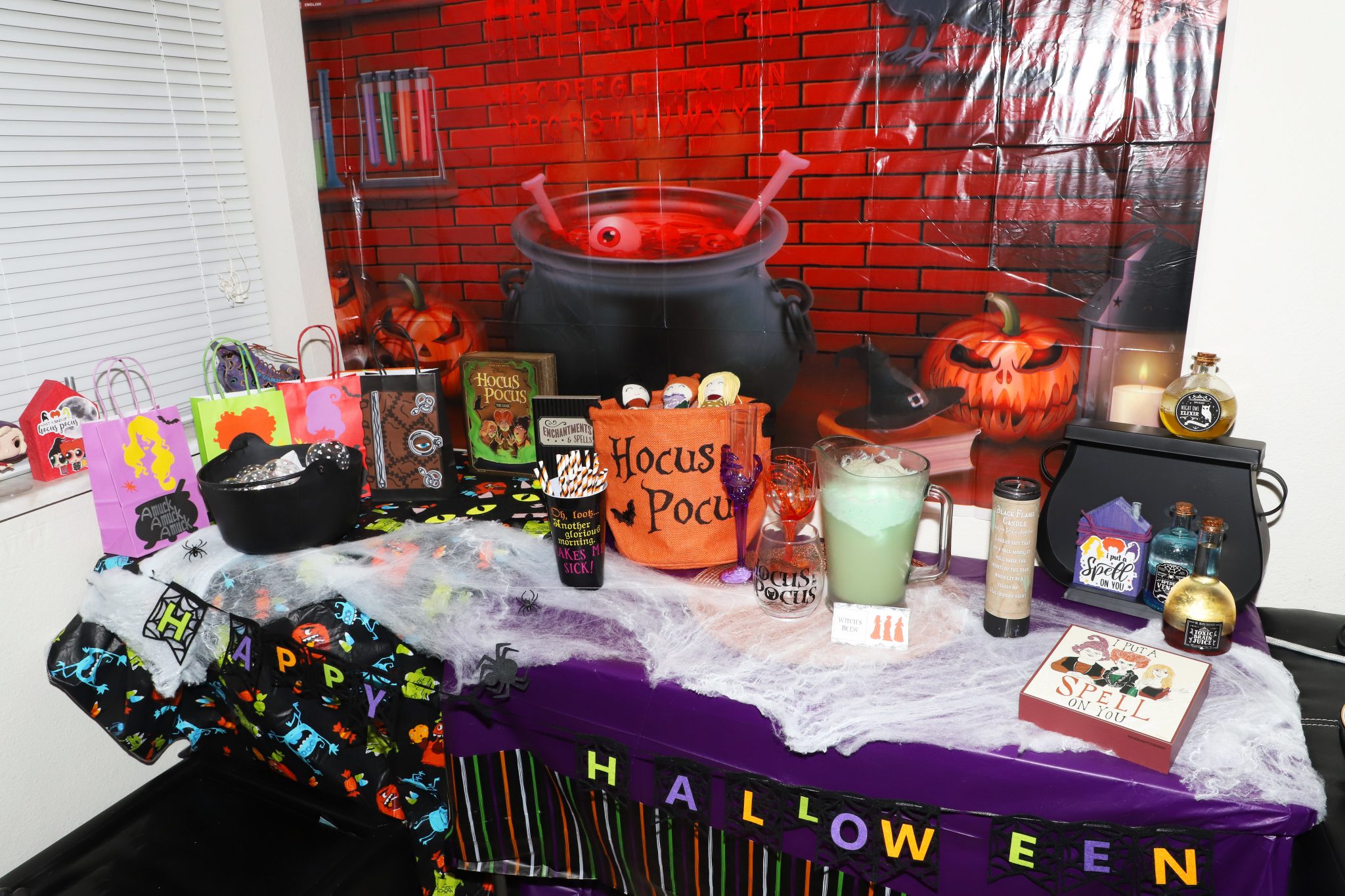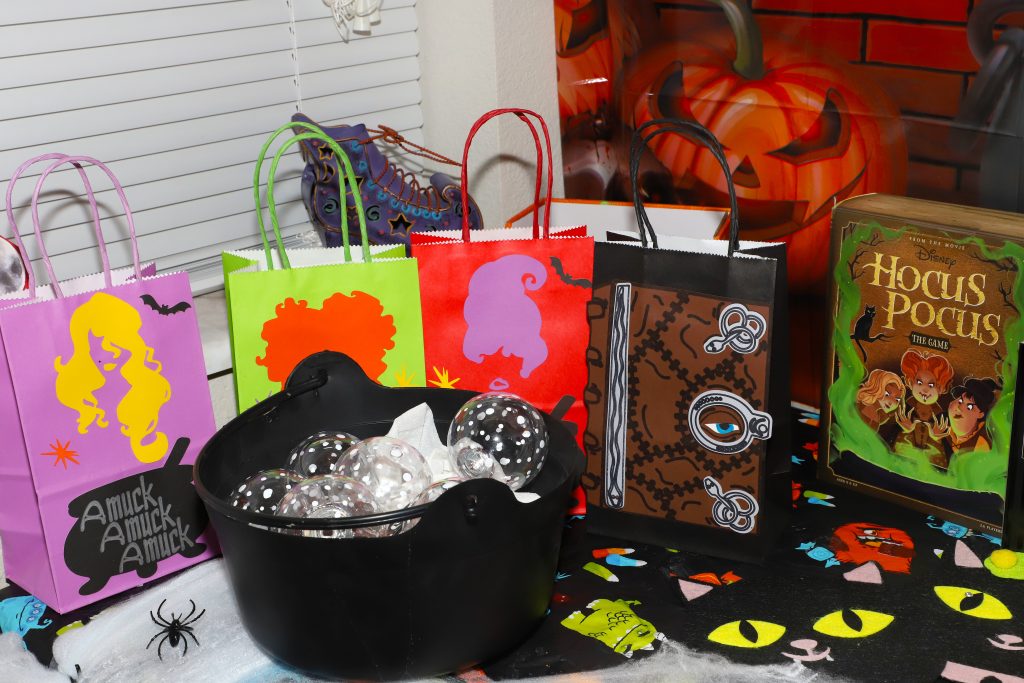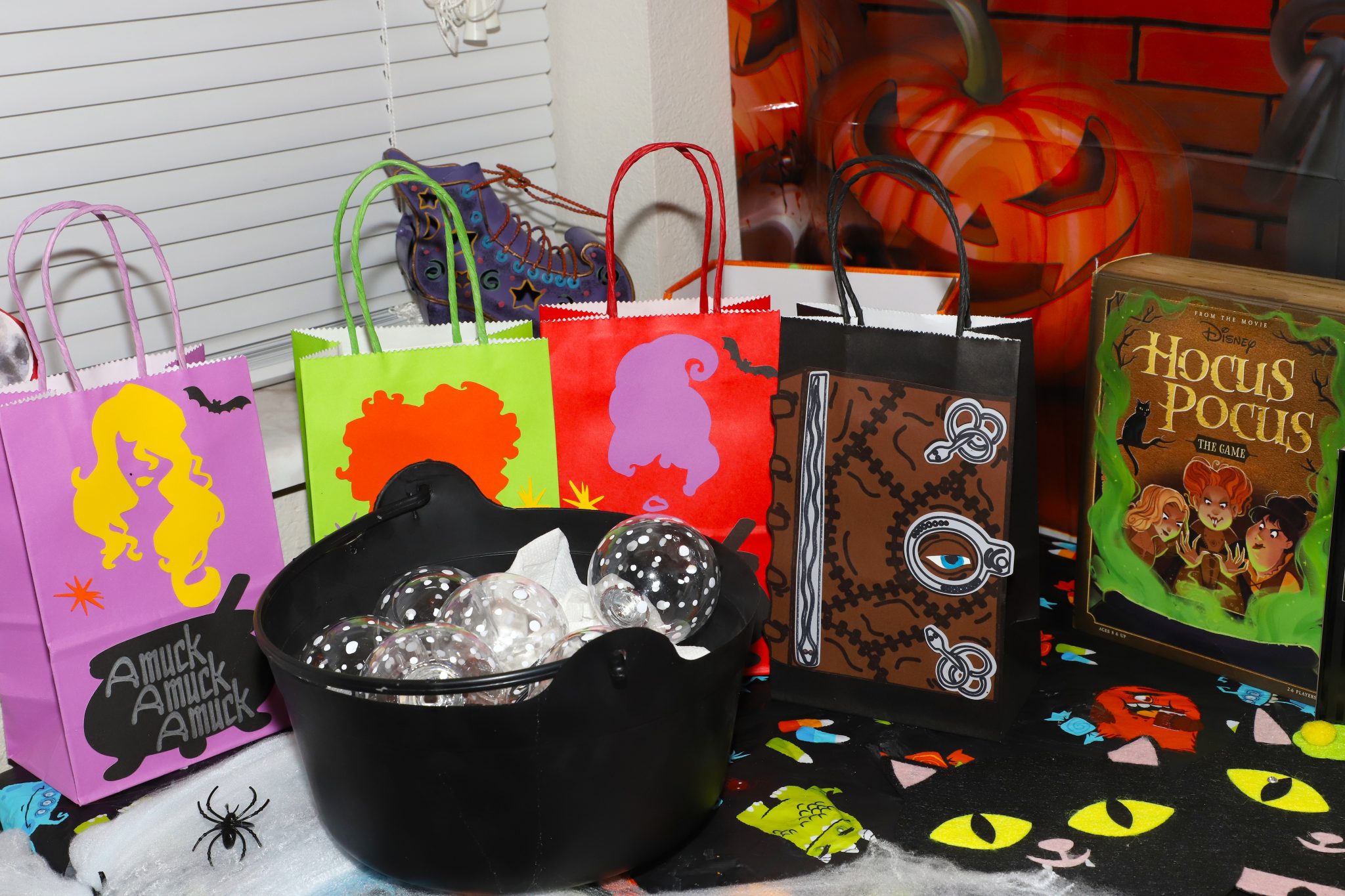 Handmade Hocus Pocus Favor Bags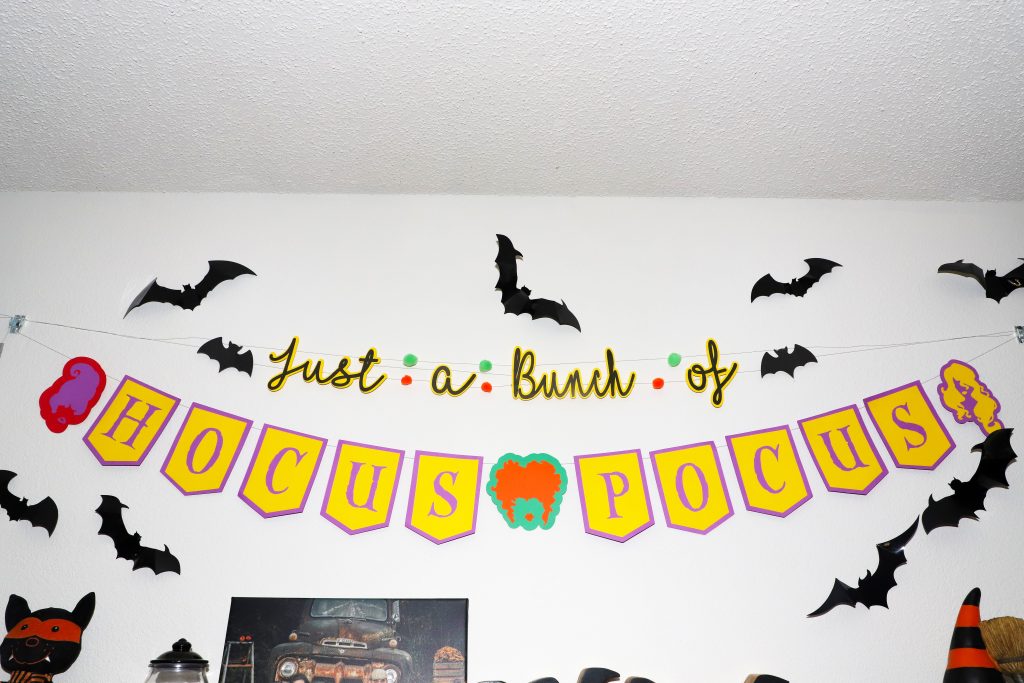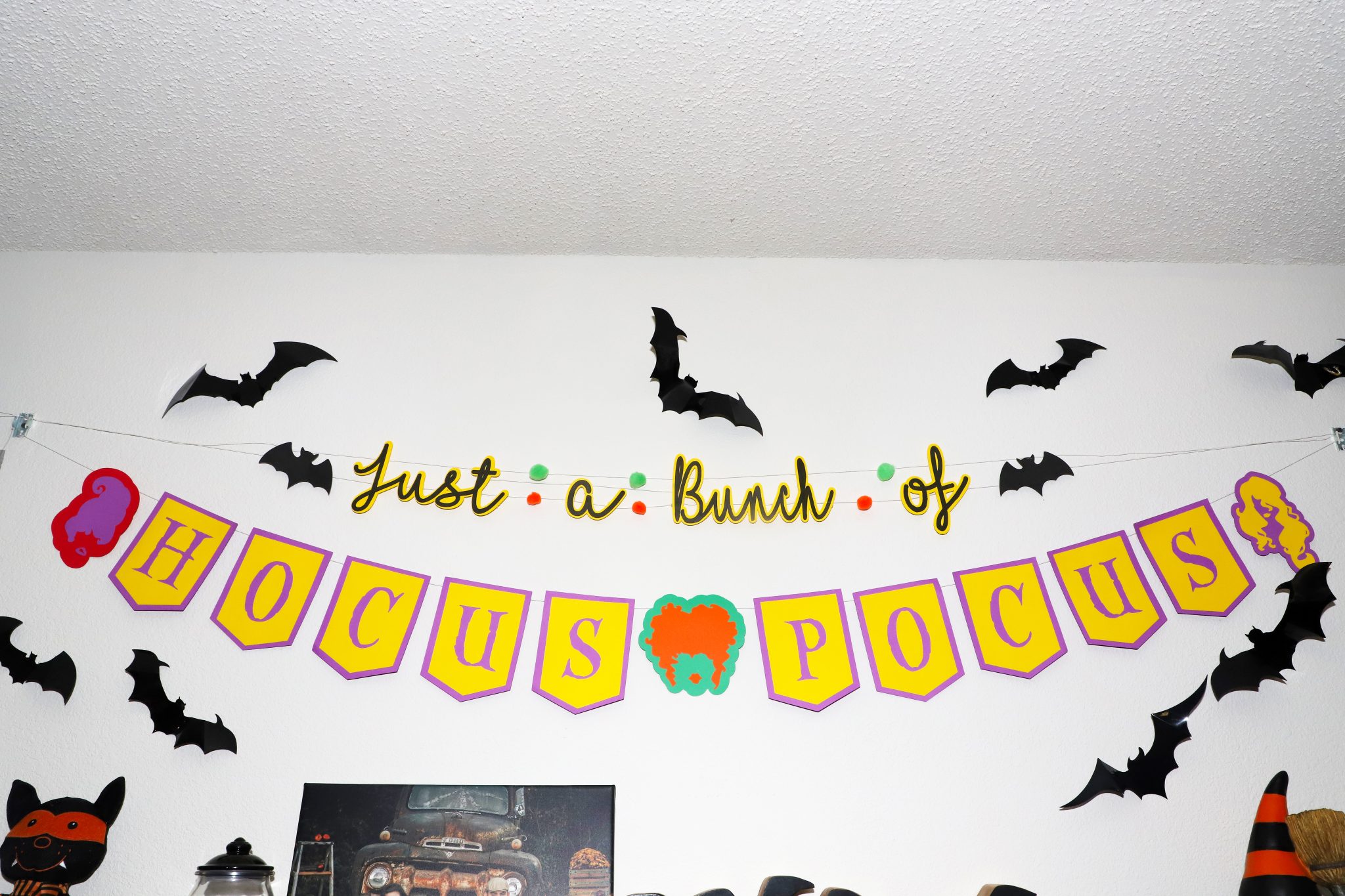 Destiny at 4EverKrafts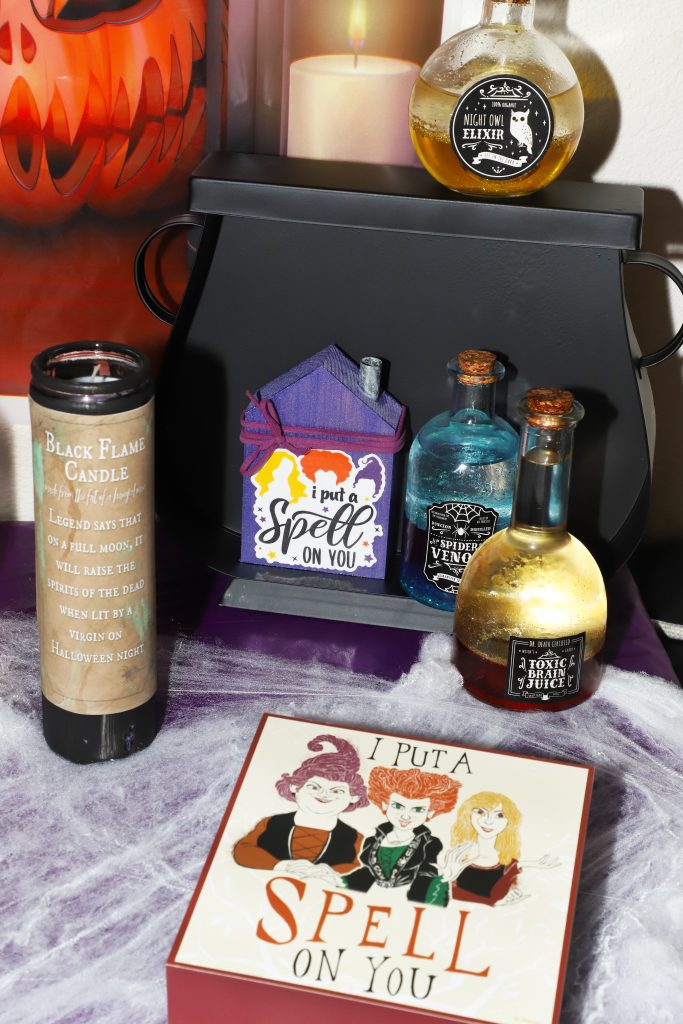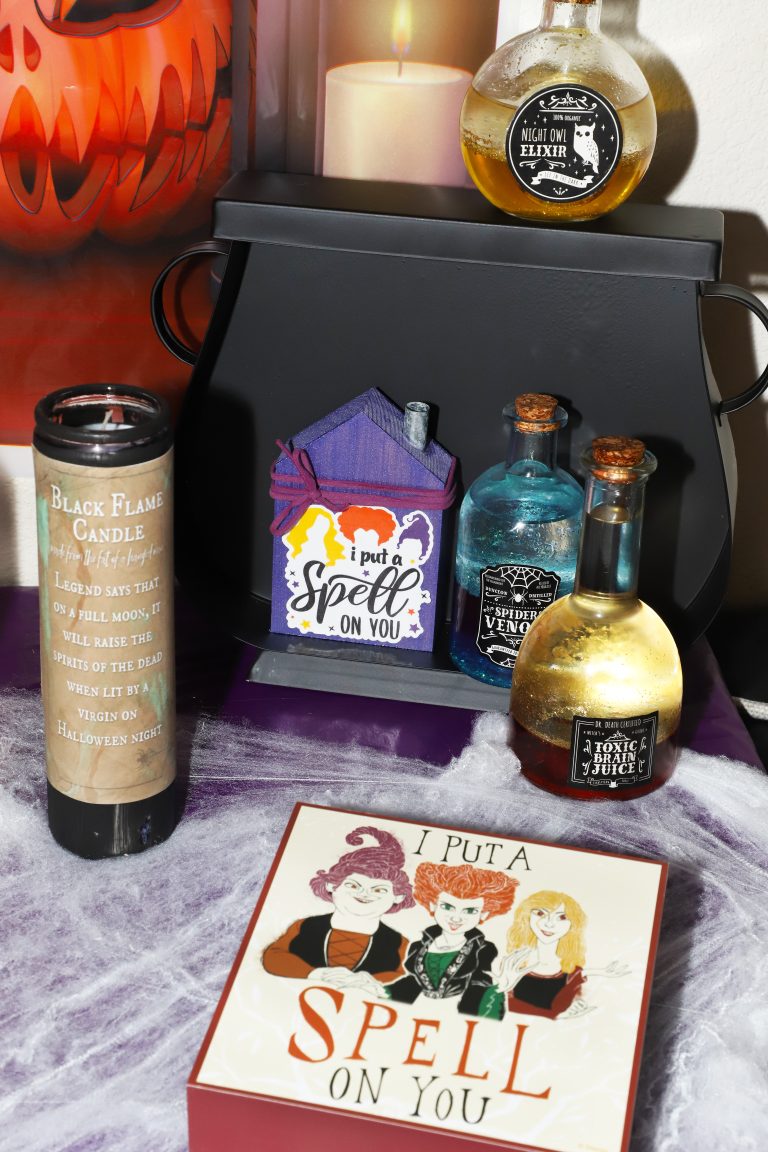 DIY Hocus Pocus Magical Potions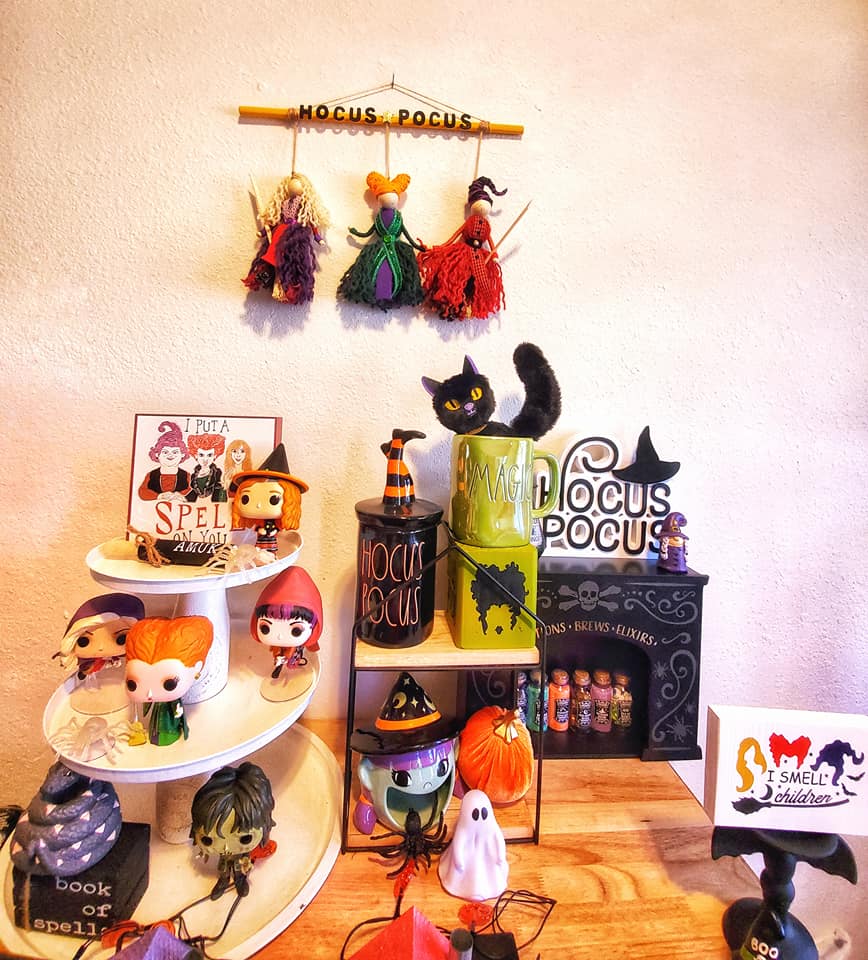 Patti at Tilly's Tassel
Kindra at Freckled Fox Creation
Social Media: https://www.instagram.com/freckledfoxcreation/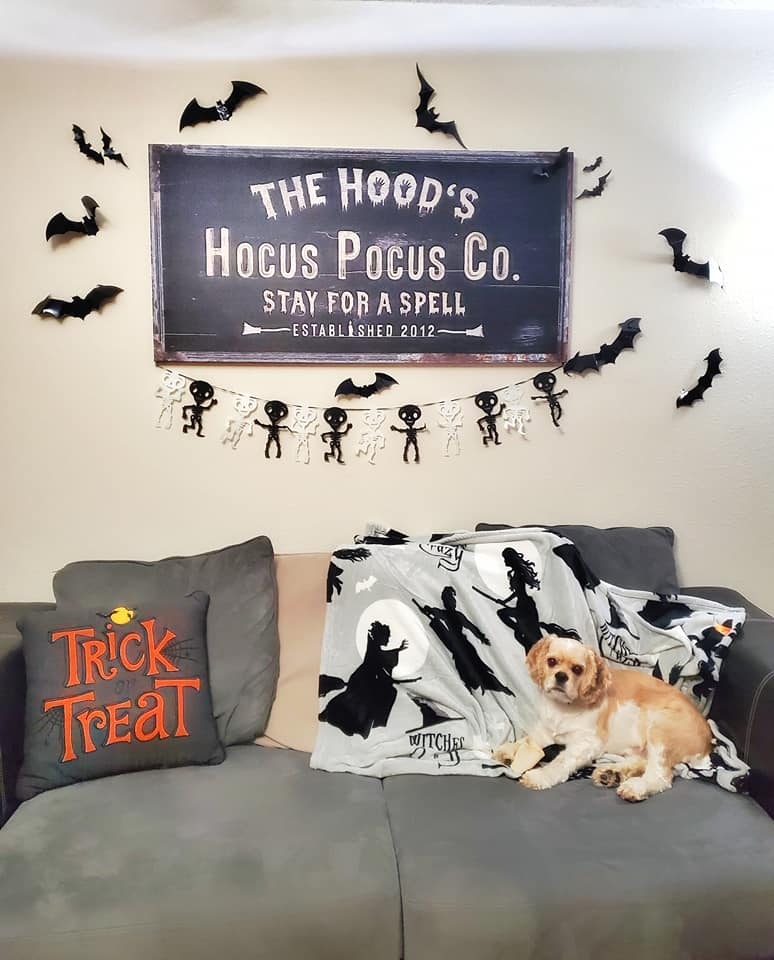 Hocus Pocus Personalized Halloween Canvas
Harel at Tailored Canvases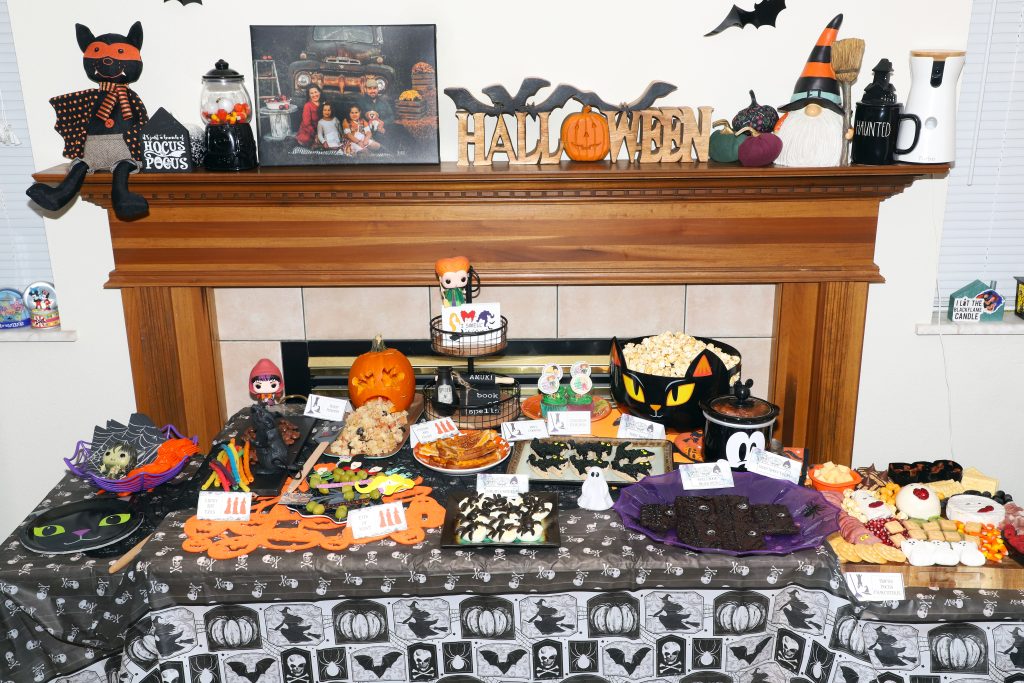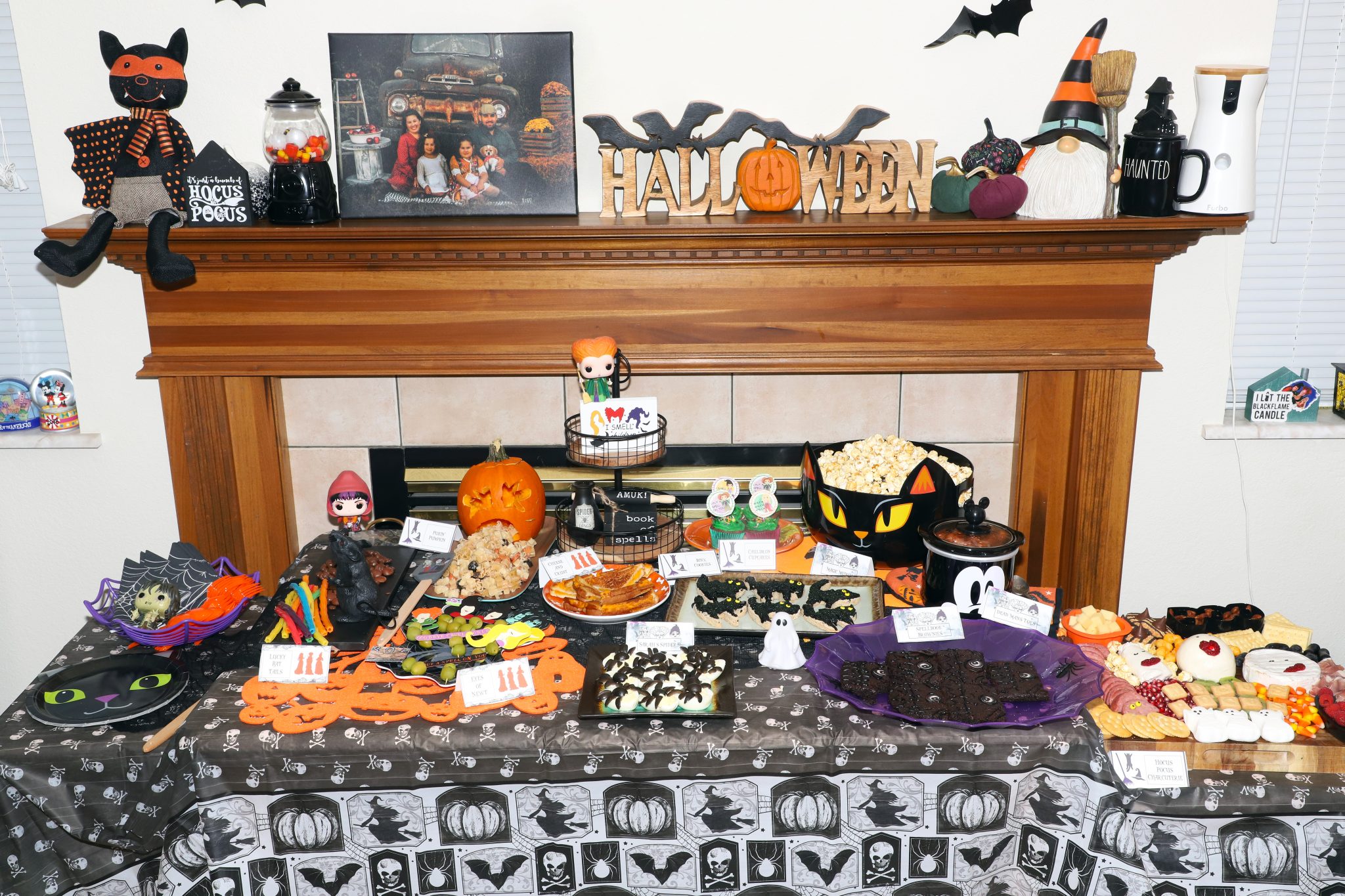 Food and Drinks: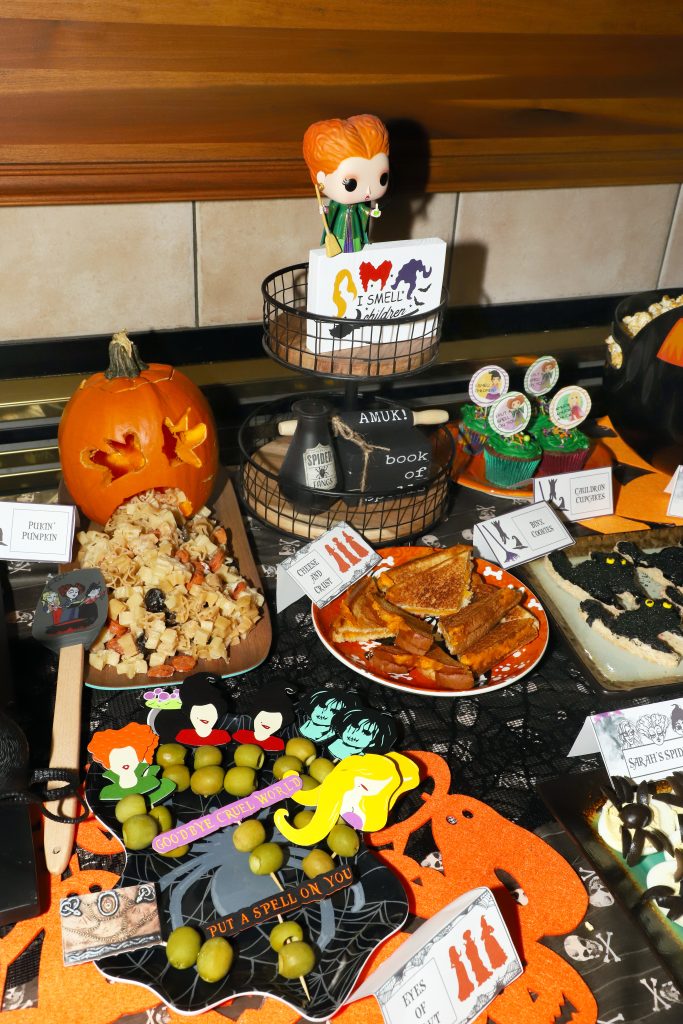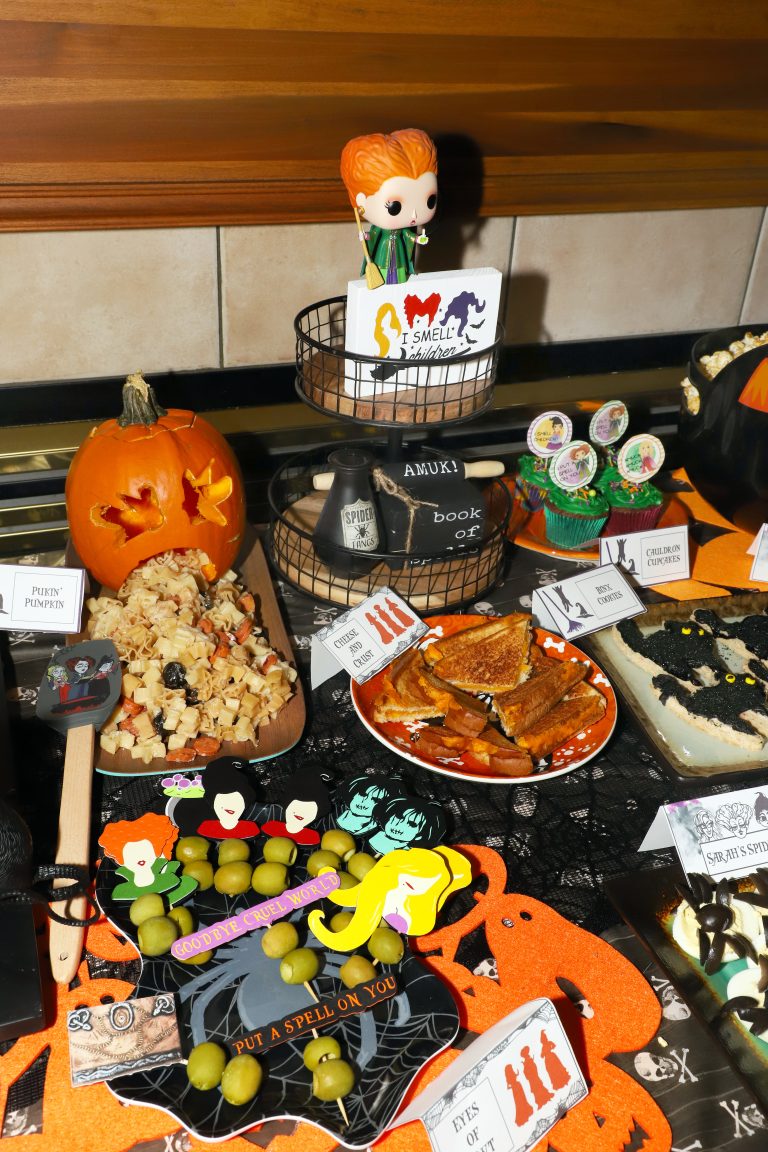 I made a variety of homemade treats, themed premade snacks, and boxed HP items.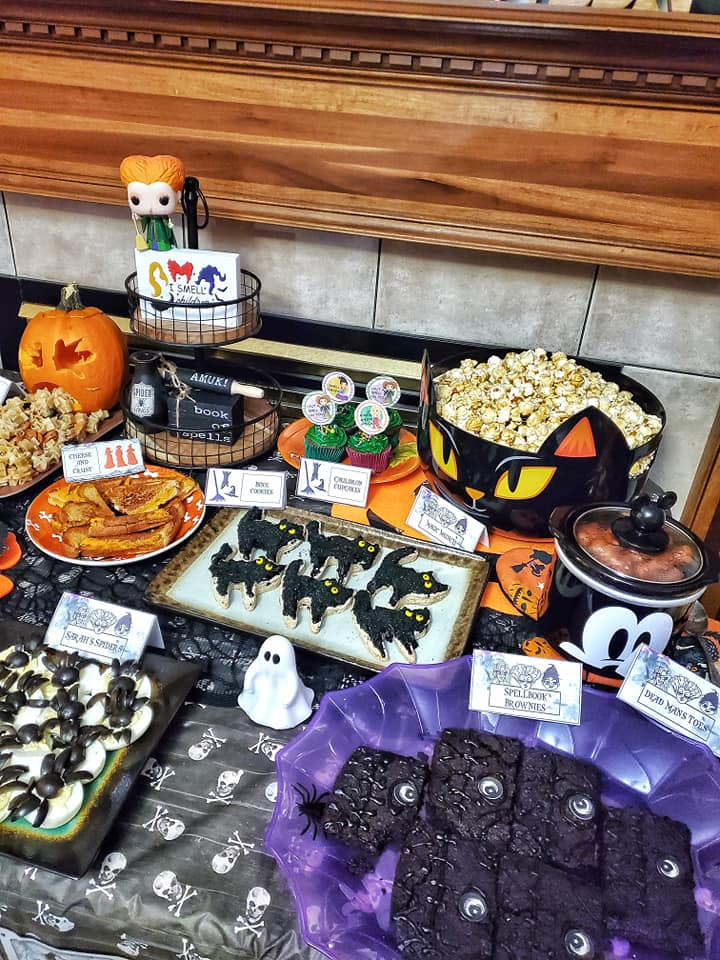 Here are some food ideas that I made and the place cards are on the blog too!
1. Dead Man's Toes (little smokies in bbq sauce)
2. Sarah's Spiders (deviled eggs with olive spiders)
3. Spellbook Brownies (boxed kit from Walmart)
4. Magic Munch
5. Eyes of Newt (green olives)
6. Witch's Brew
7. Cheese and Crust (grilled cheese)
8. Lucky Rat Tails (licorice)
9. Cauldron Cupcakes
10. Binx Cookies (black cat cookies from Walmart HP line)
11. Pukin' Pumpkin
12. Hocus Pocus Charcuterie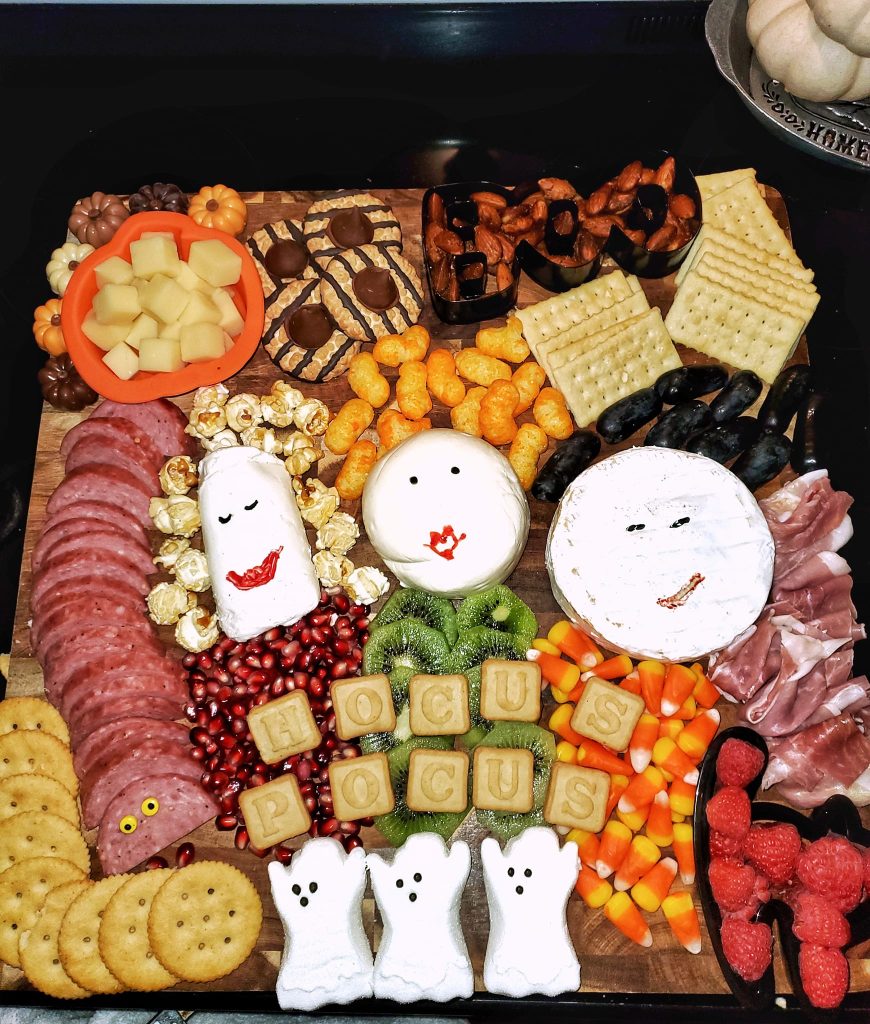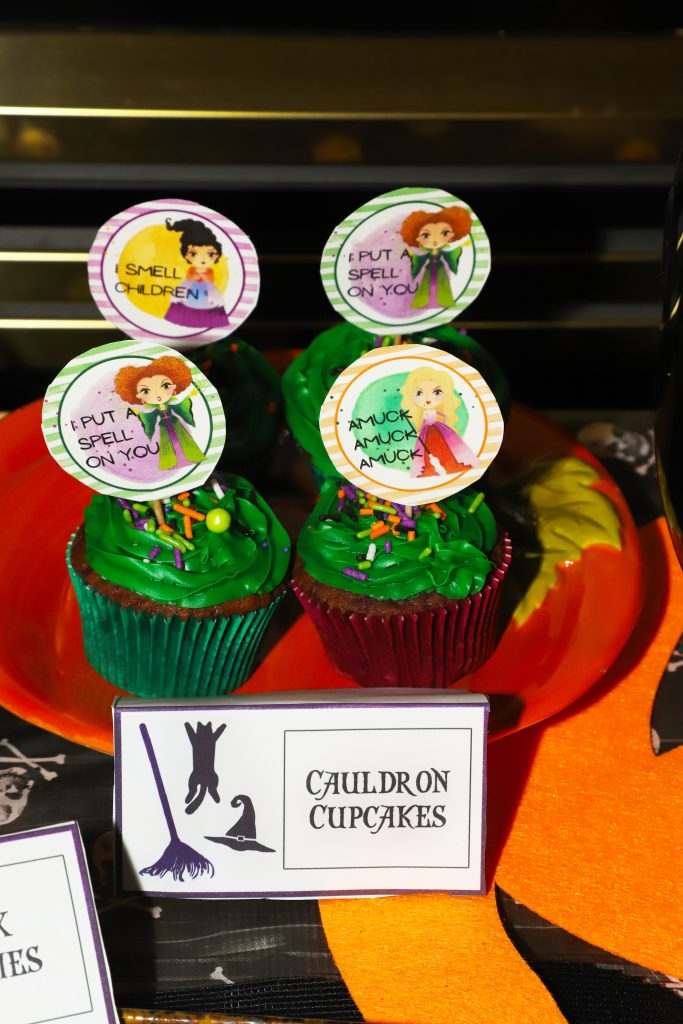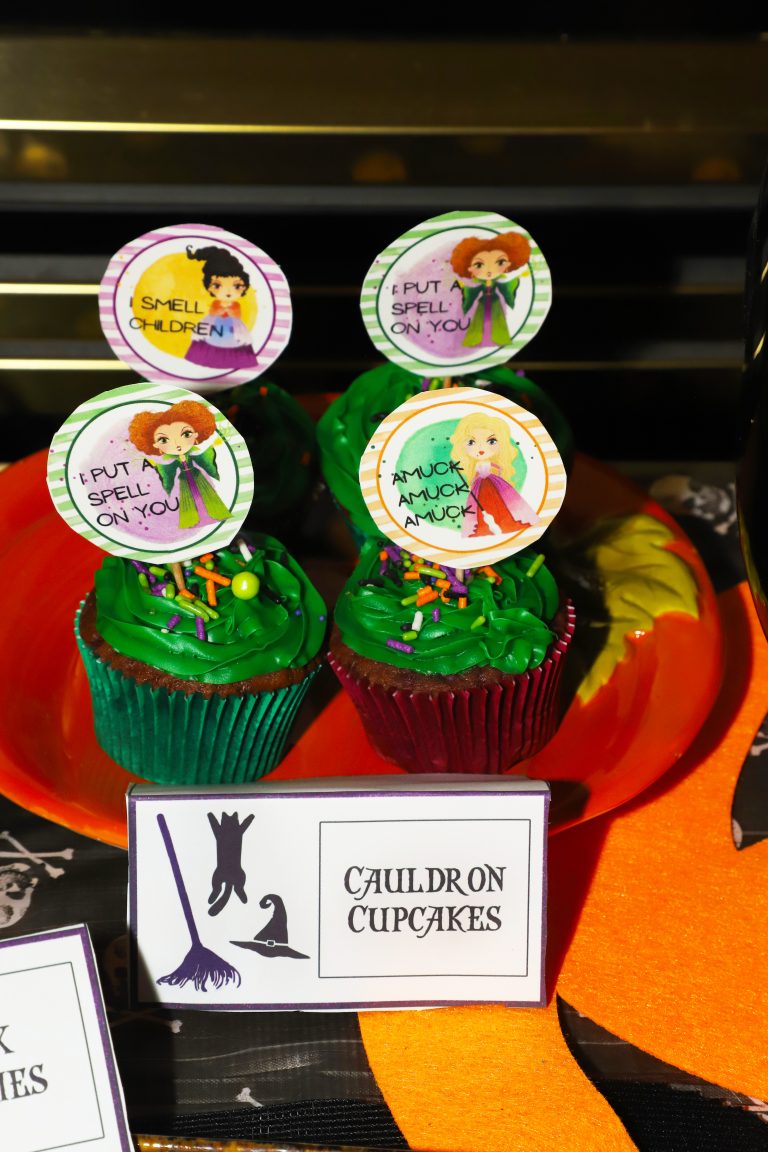 Easy to make cupcakes with green frosting, purple filling, and free printable toppers!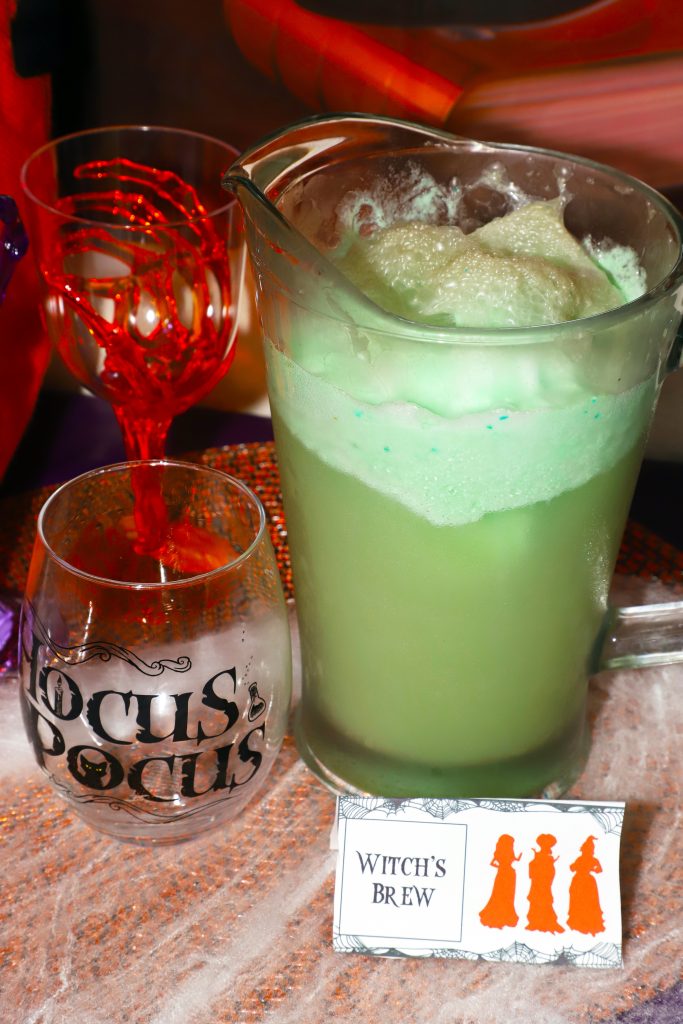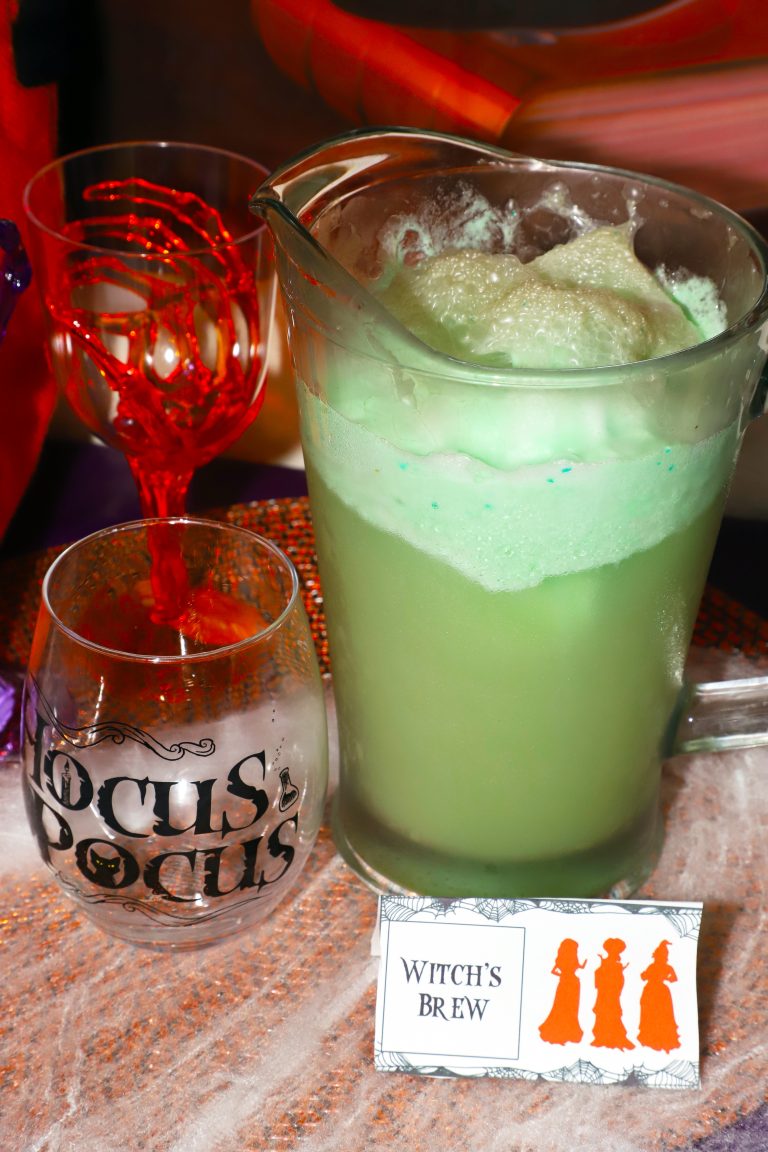 Hocus Pocus Witch's Brew Party Punch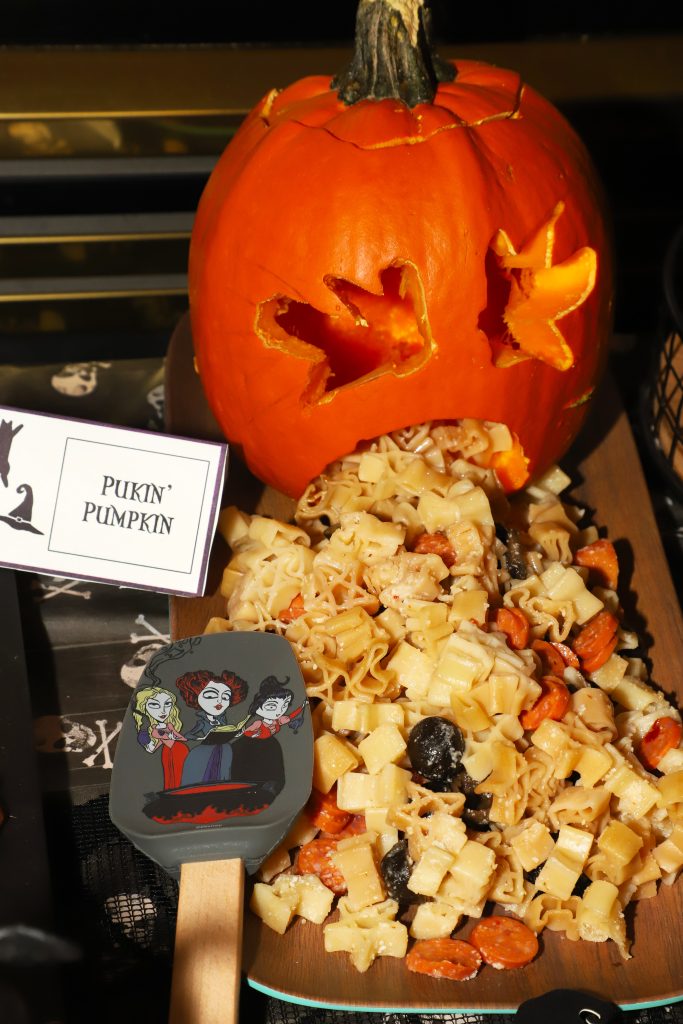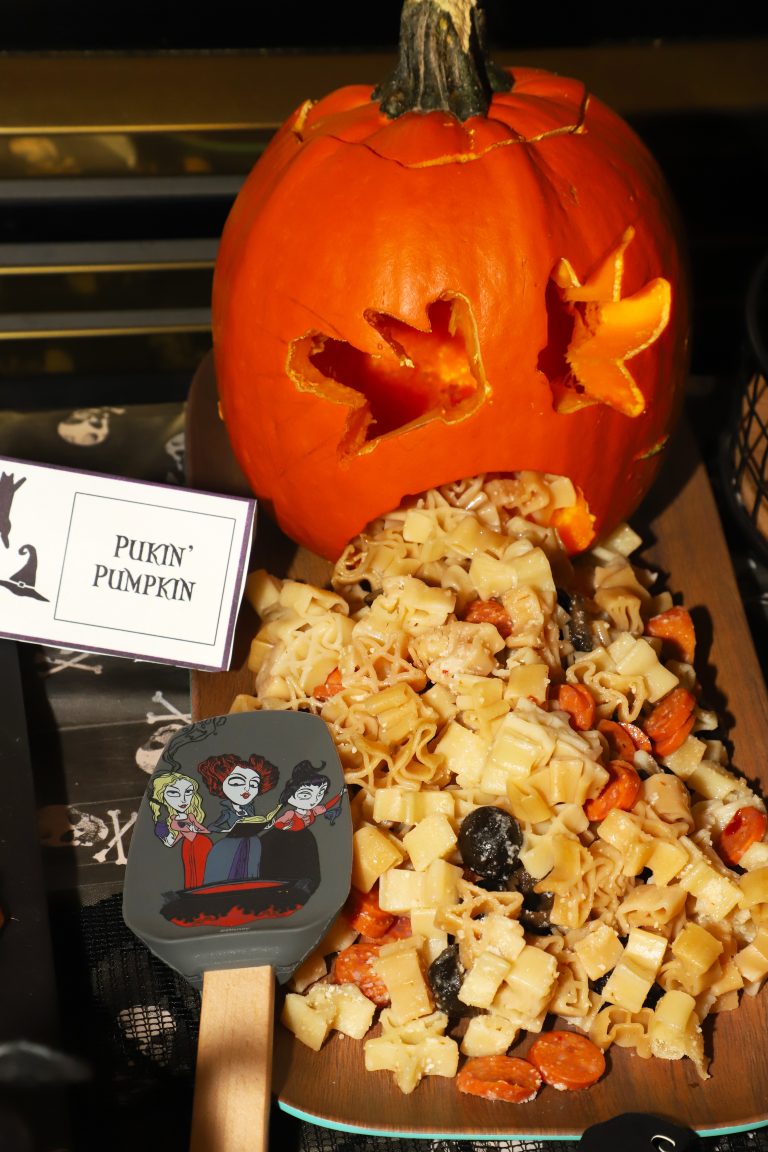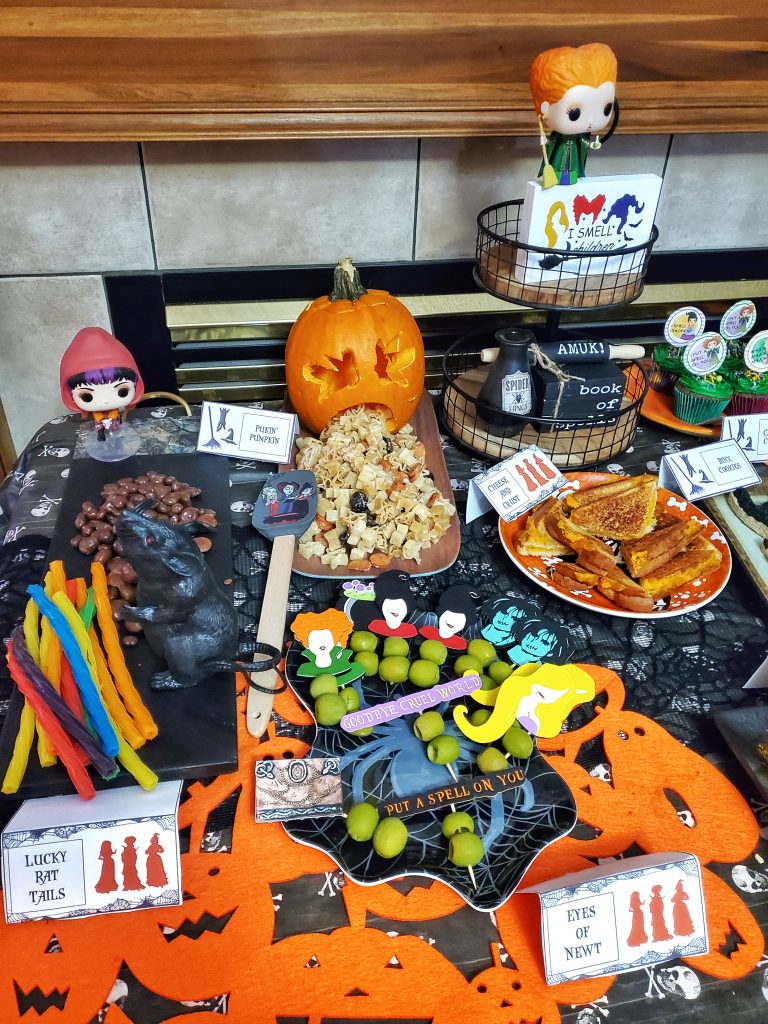 Hocus Pocus Place Cards and Food ideas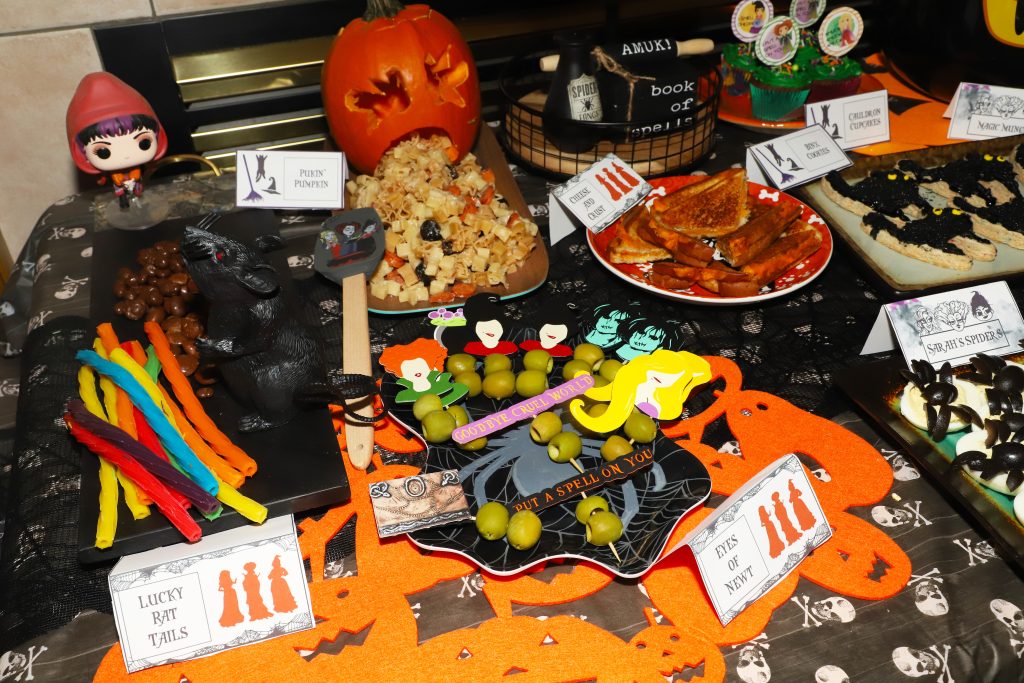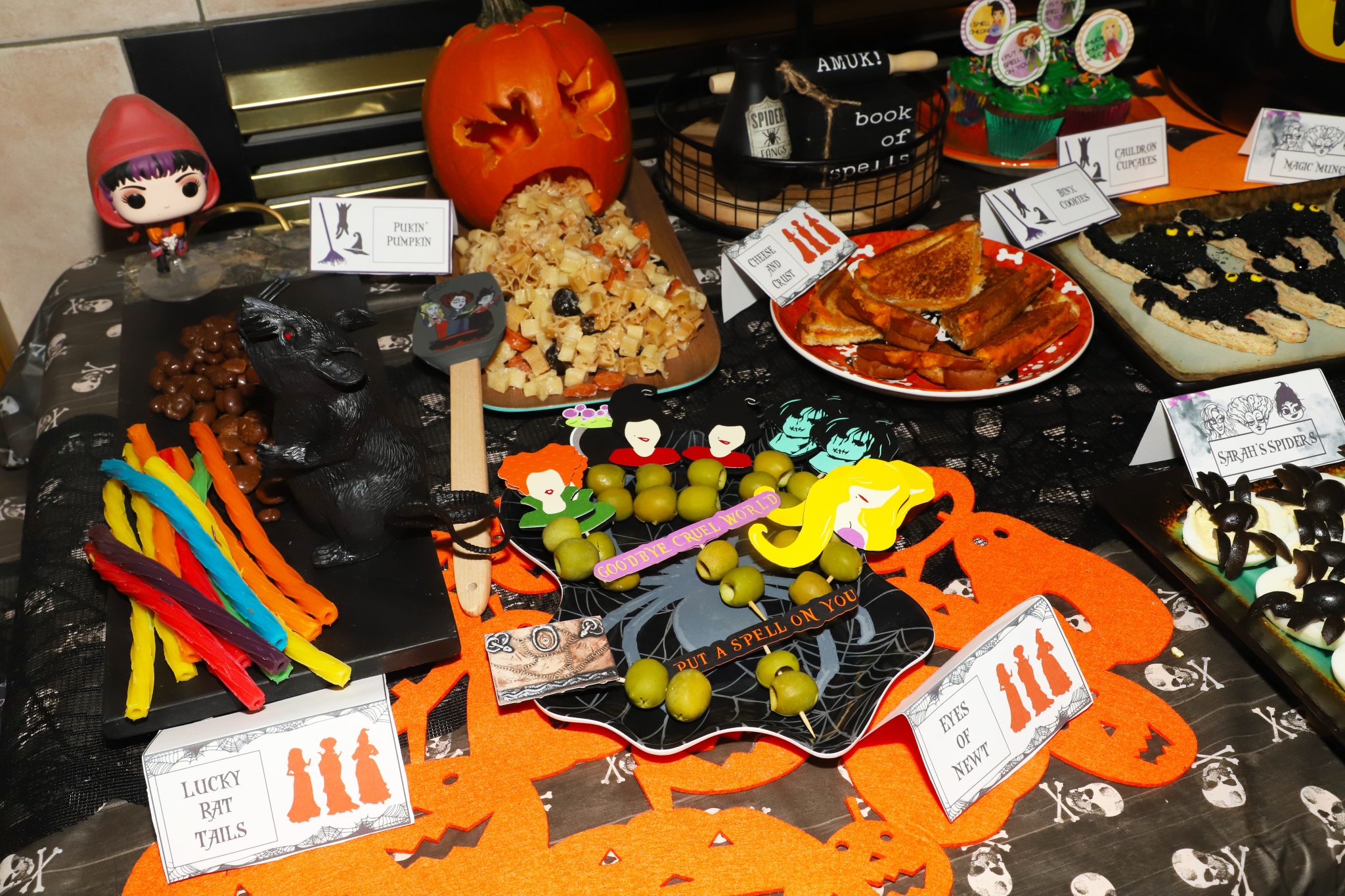 So much food, so little time!
Yes, we had leftovers (but it was worth it)!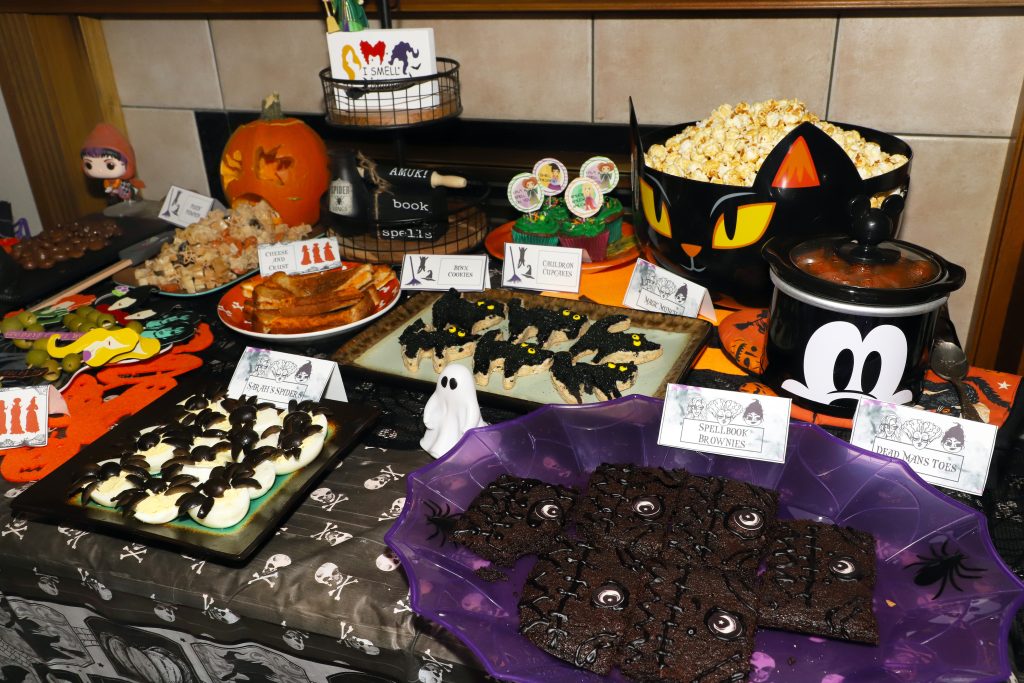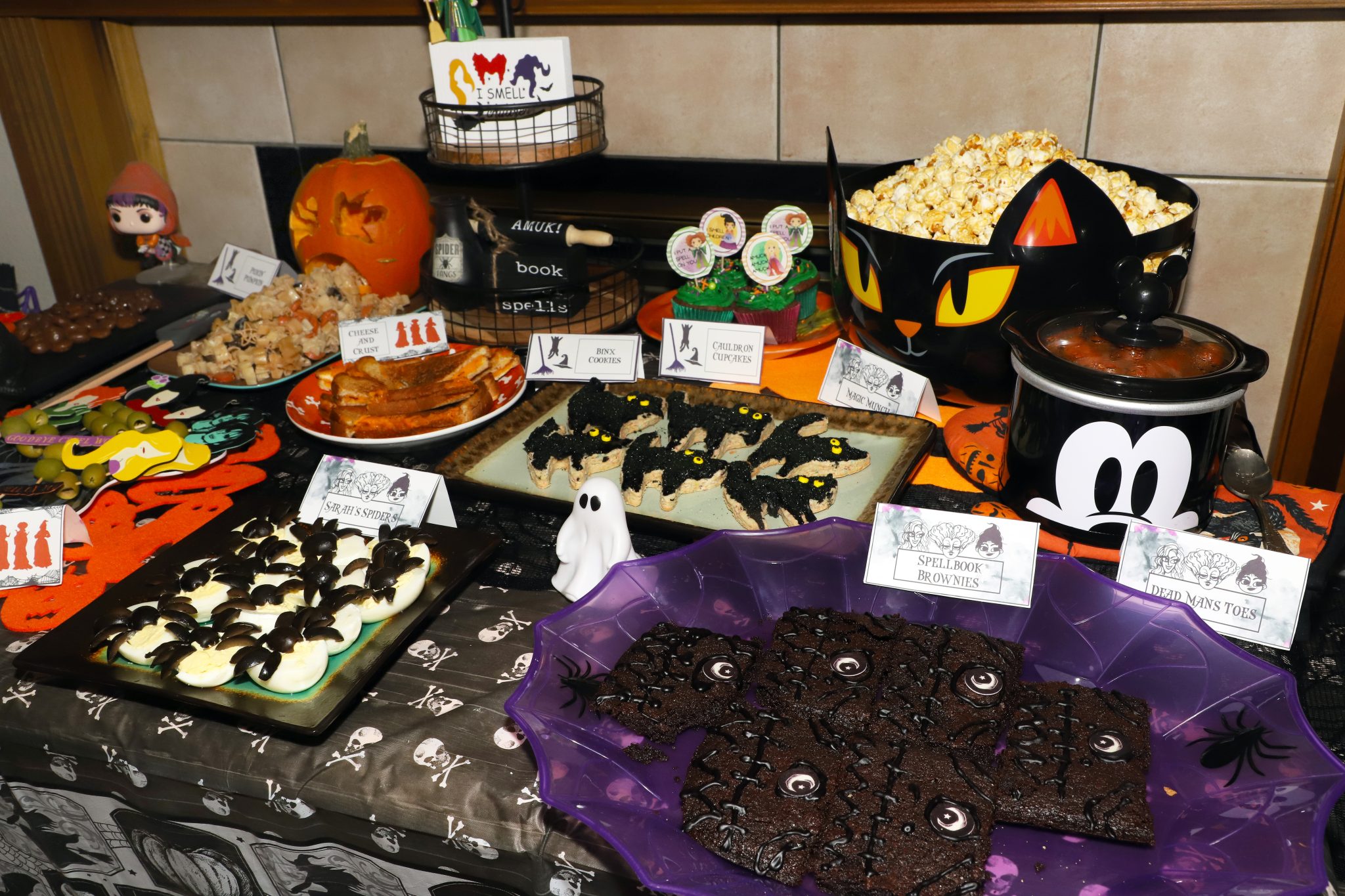 Tricks and treats for a spine chilling good time!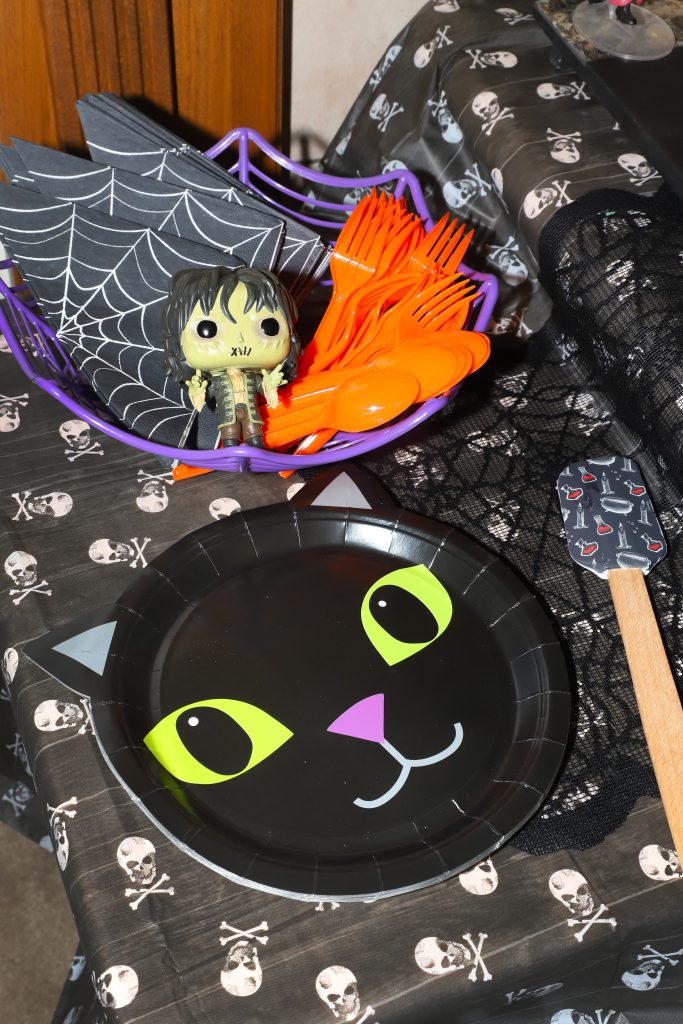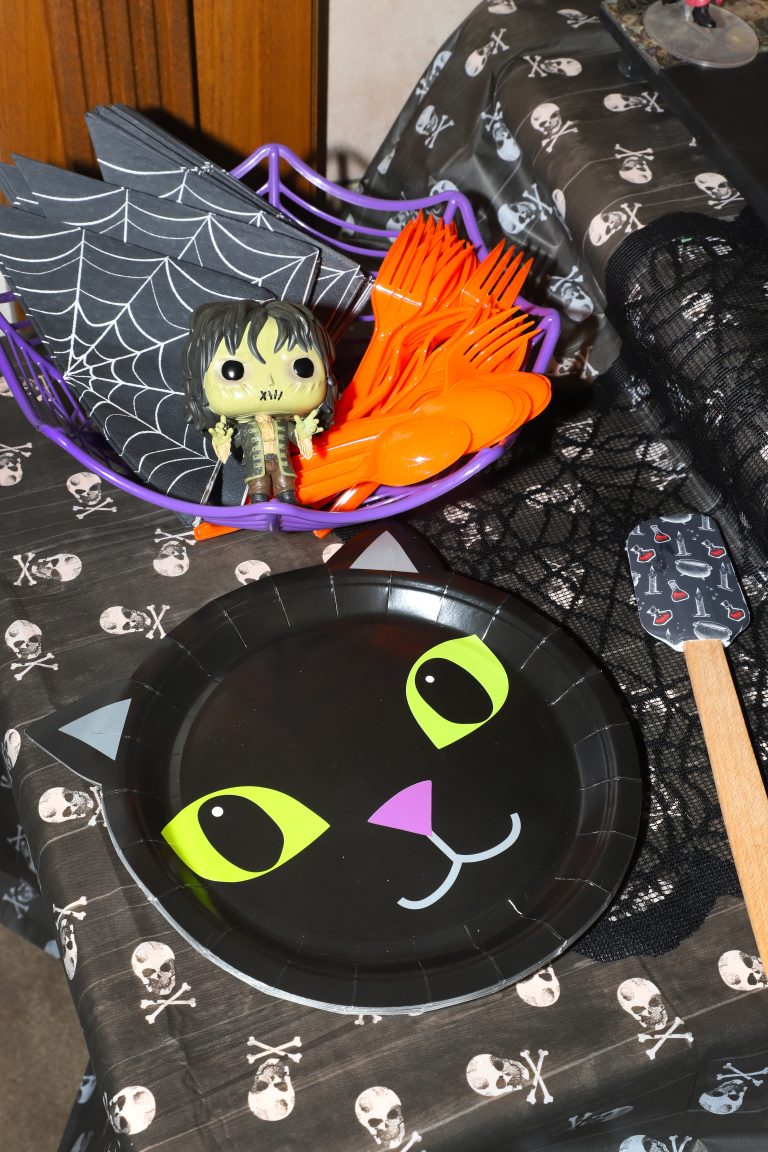 All the little details make a difference!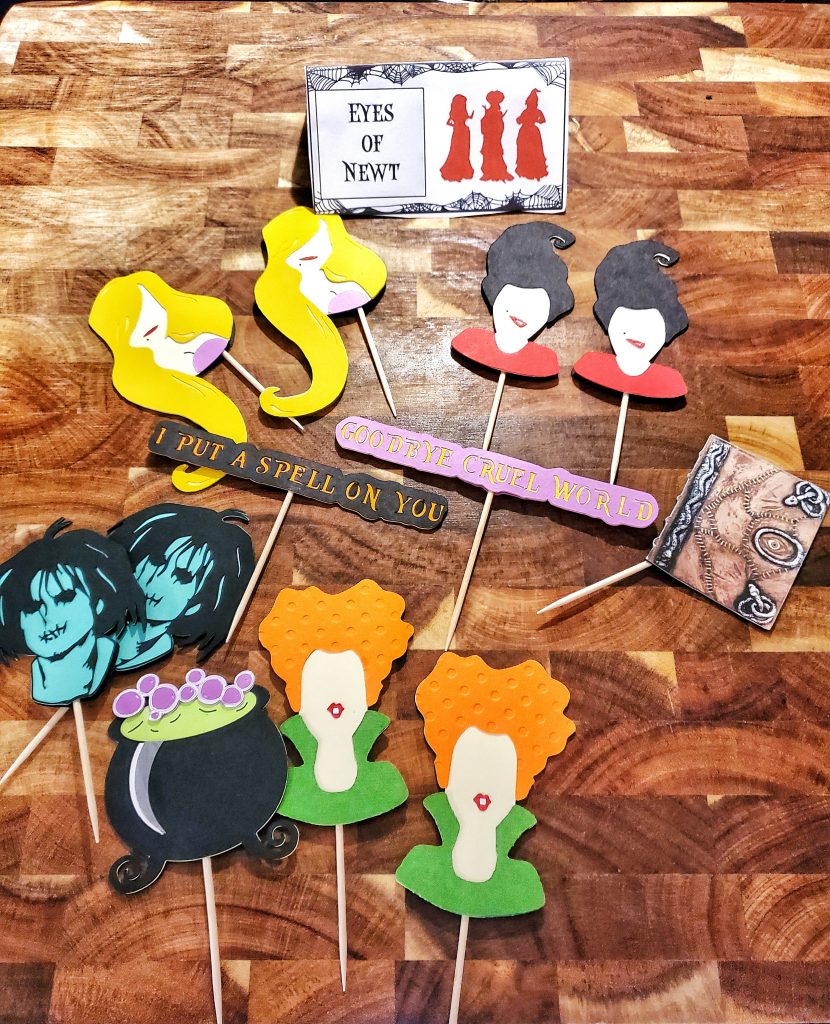 Hocus Pocus Inspired Cupcake Toppers
Nicole at PartyEnvyDecor
Social Media: https://www.instagram.com/partyenvy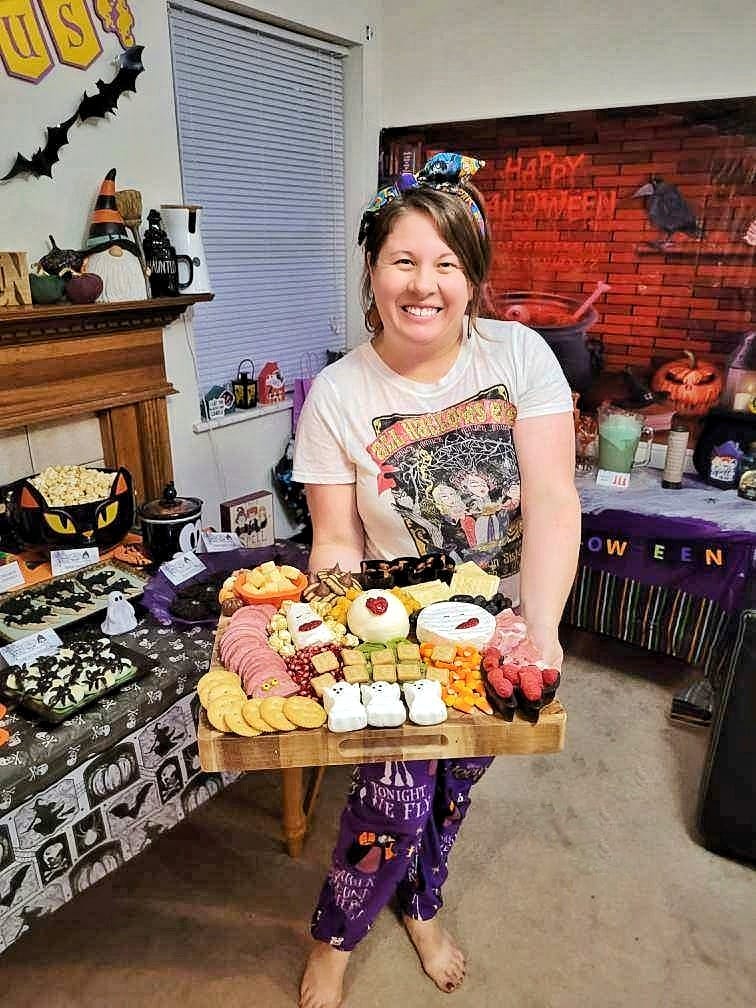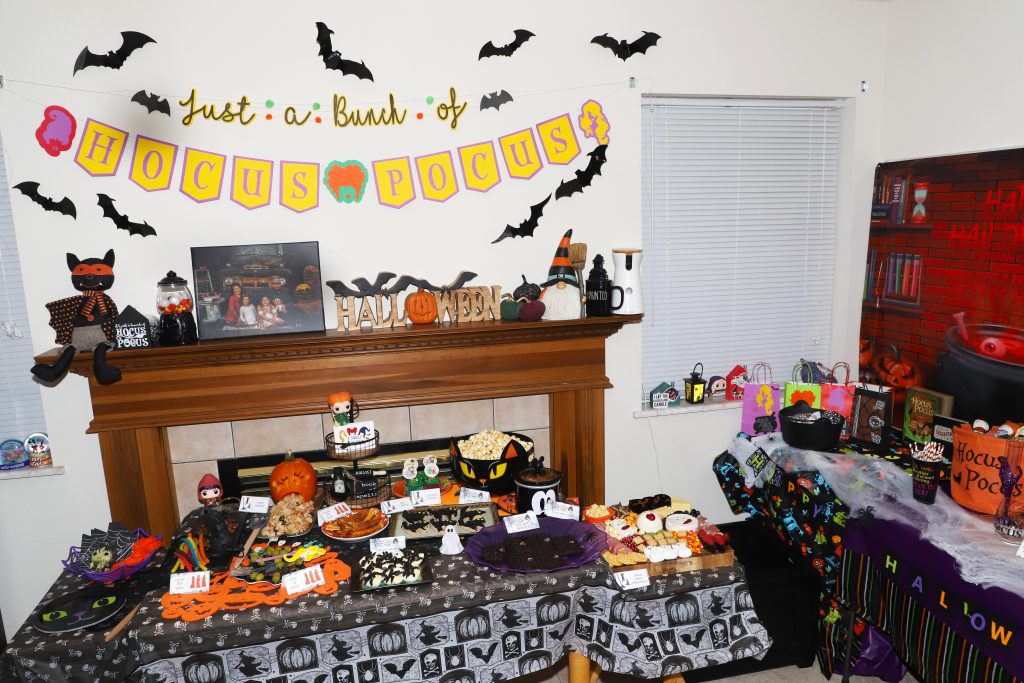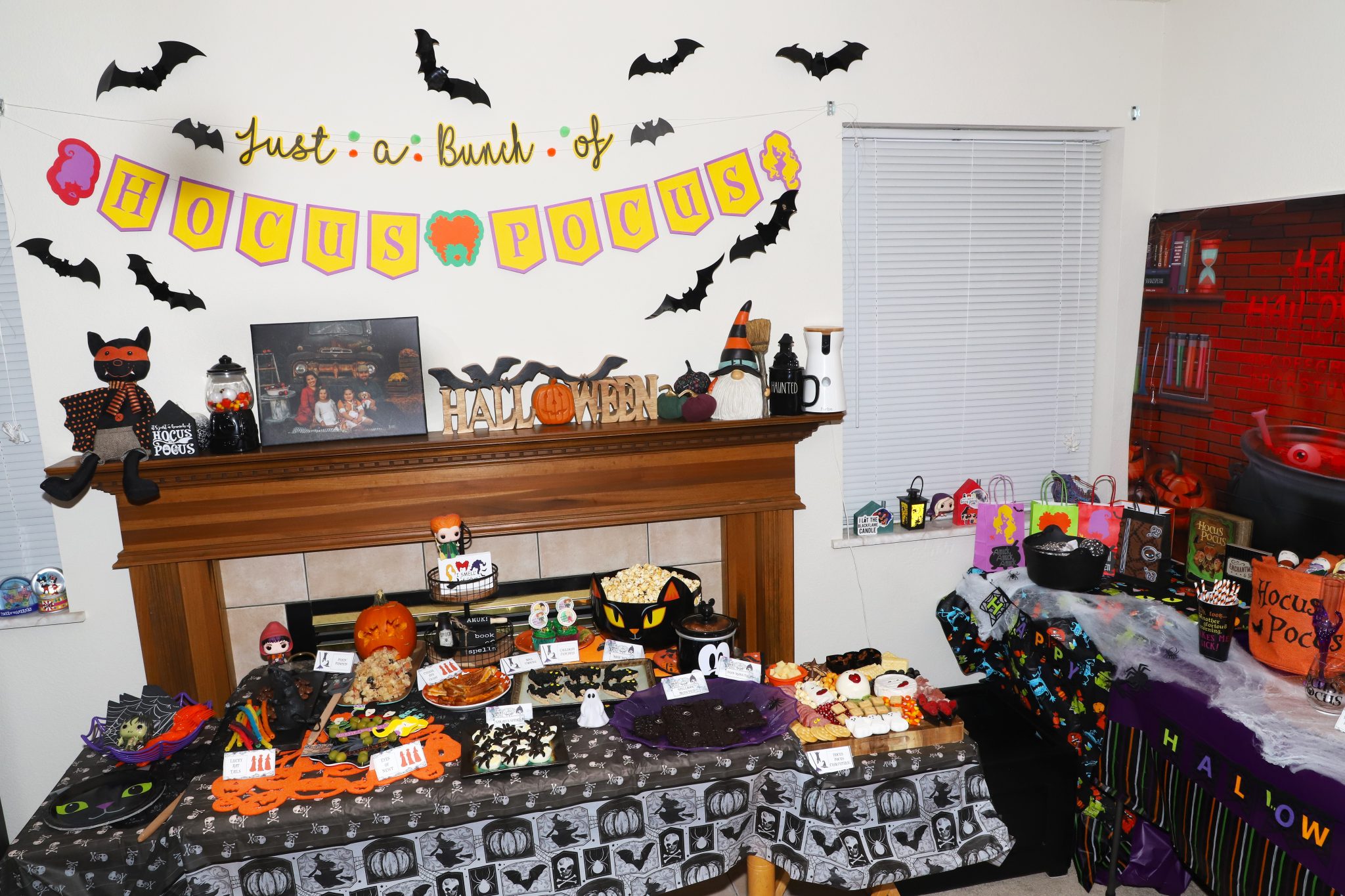 Also check out these other fun Hocus Pocus posts!
Hocus Pocus Movie Night Fun- Spooky Snacks, Drinks, and Printables
60+ Hocus Pocus Themed Recipes and Crafts
Hocus Pocus Party Must Haves | Food, Drinks, Games, and Decor