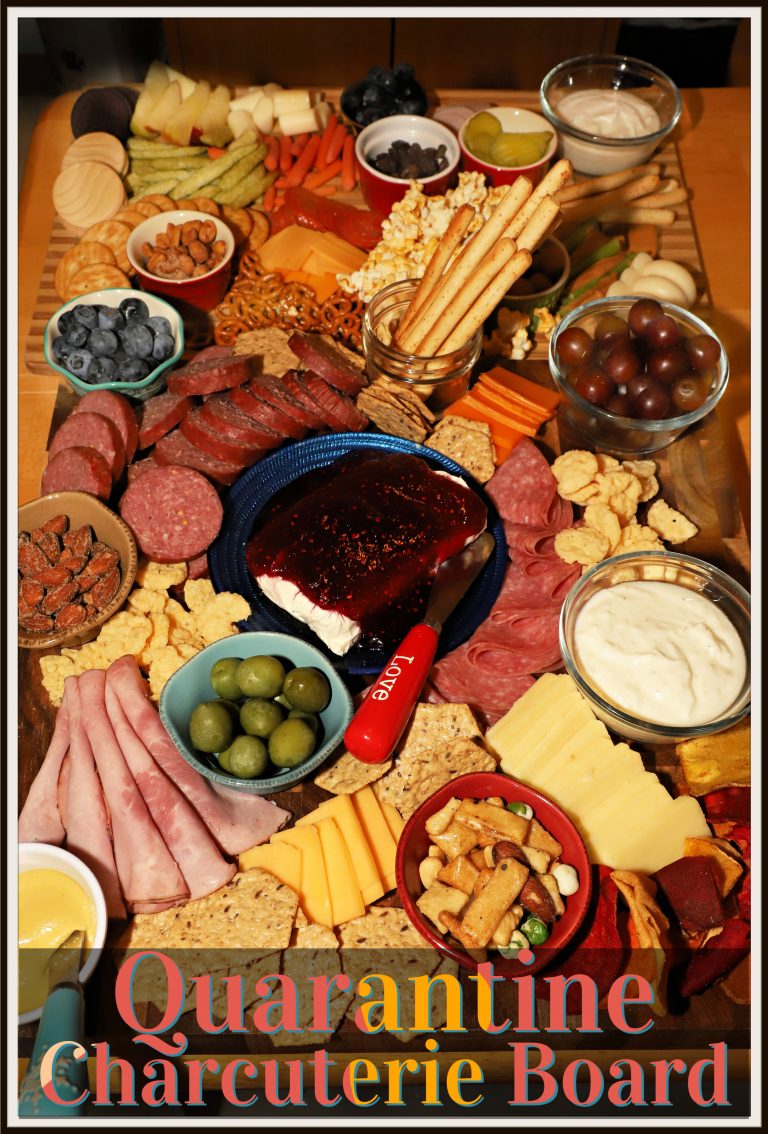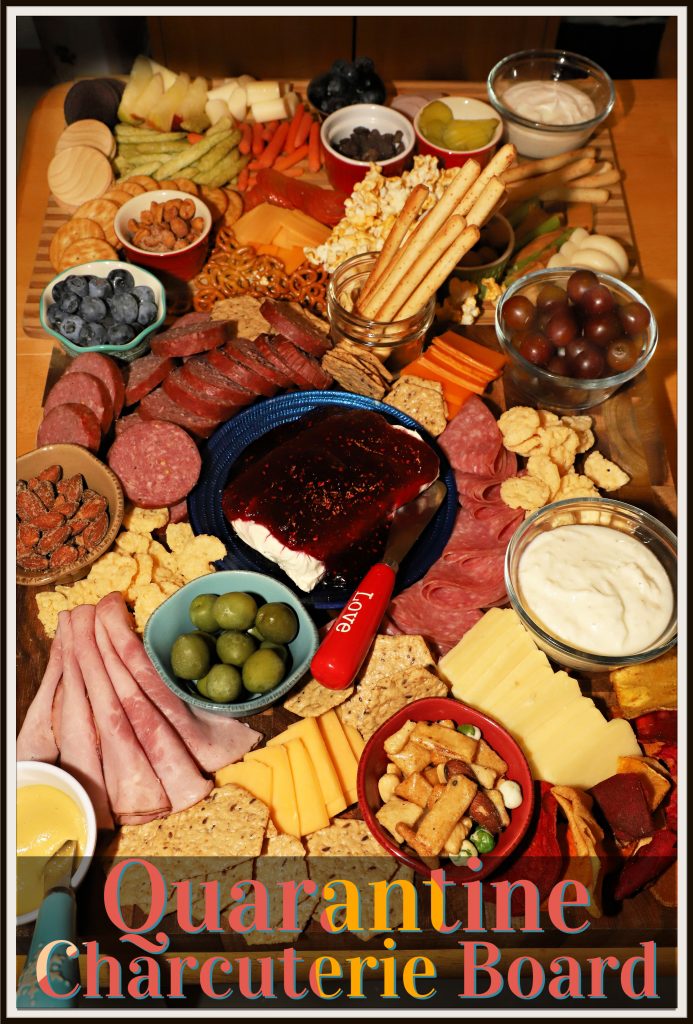 A charcuterie board aka a meat and cheese tray has become a popular appetizer these days for any occasion. Today I made what I call a Quarantine Charcuterie Board.
This is an impressive selection of meats, cheeses, dips, and fruits made of ingredients you typically have at home.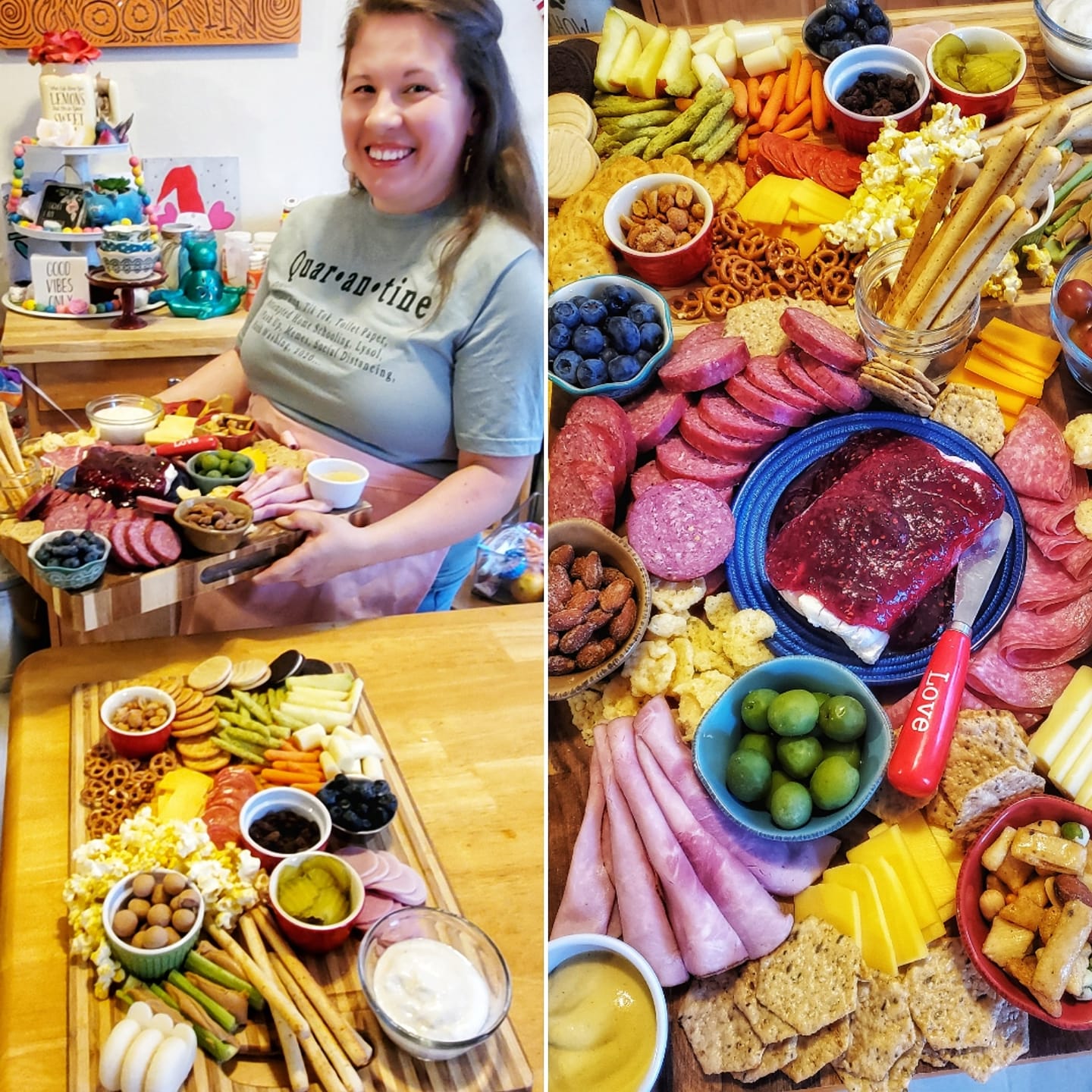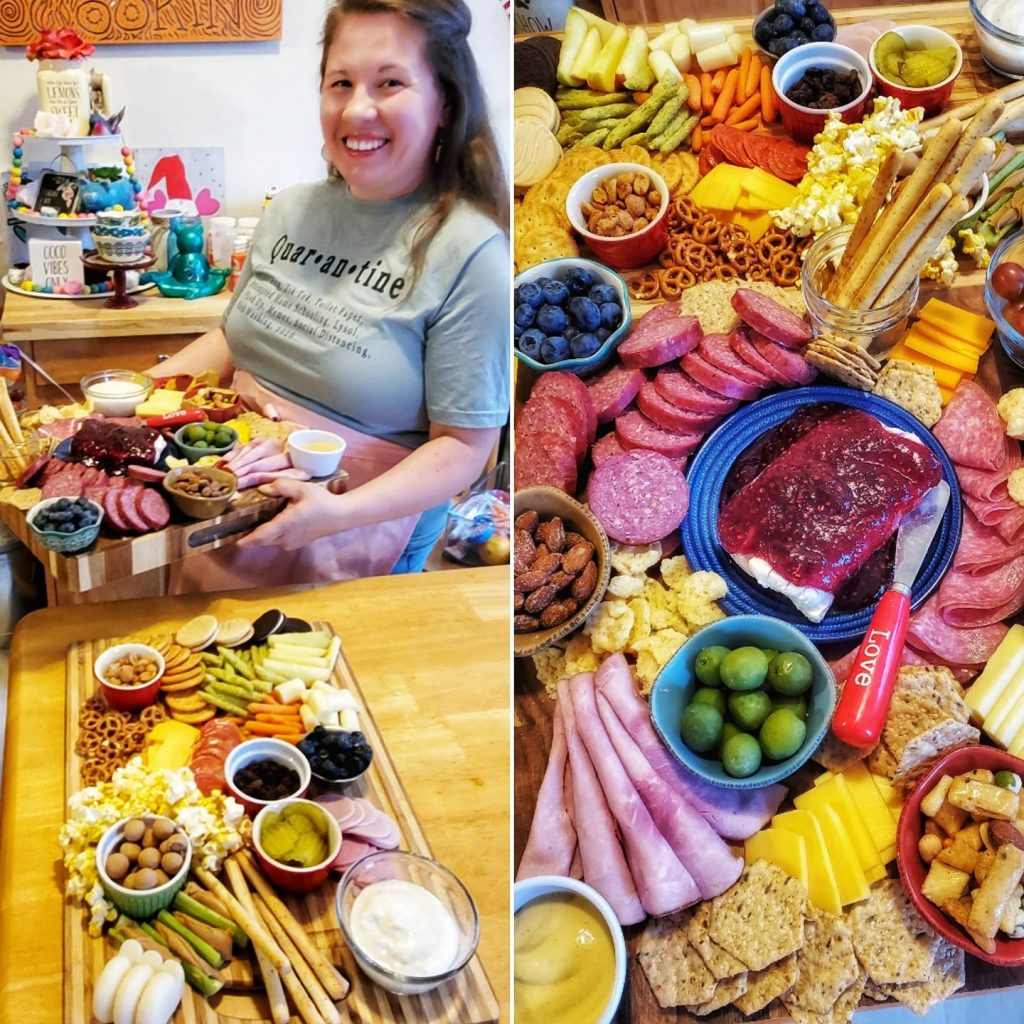 Check out my Virtual Quarantine Charcuterie Board Class from my Facebook Live event!
You can check out all of my recipe videos on my page here: Facebook For the Love of Food blog .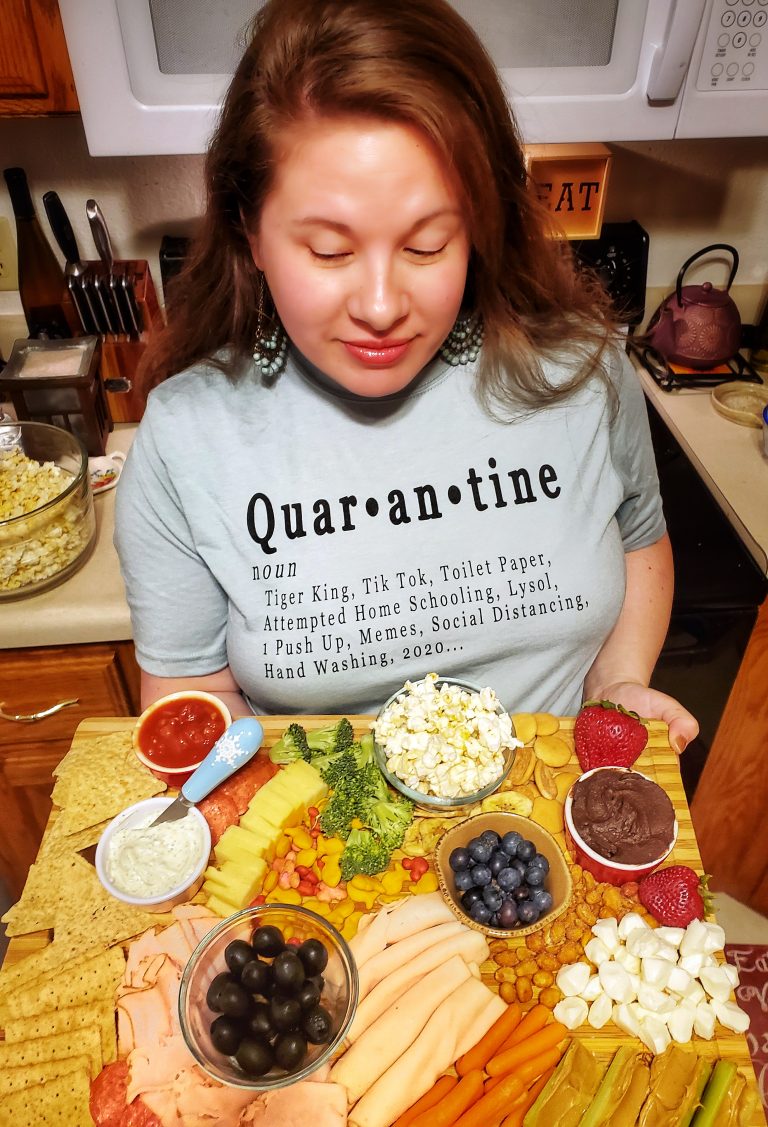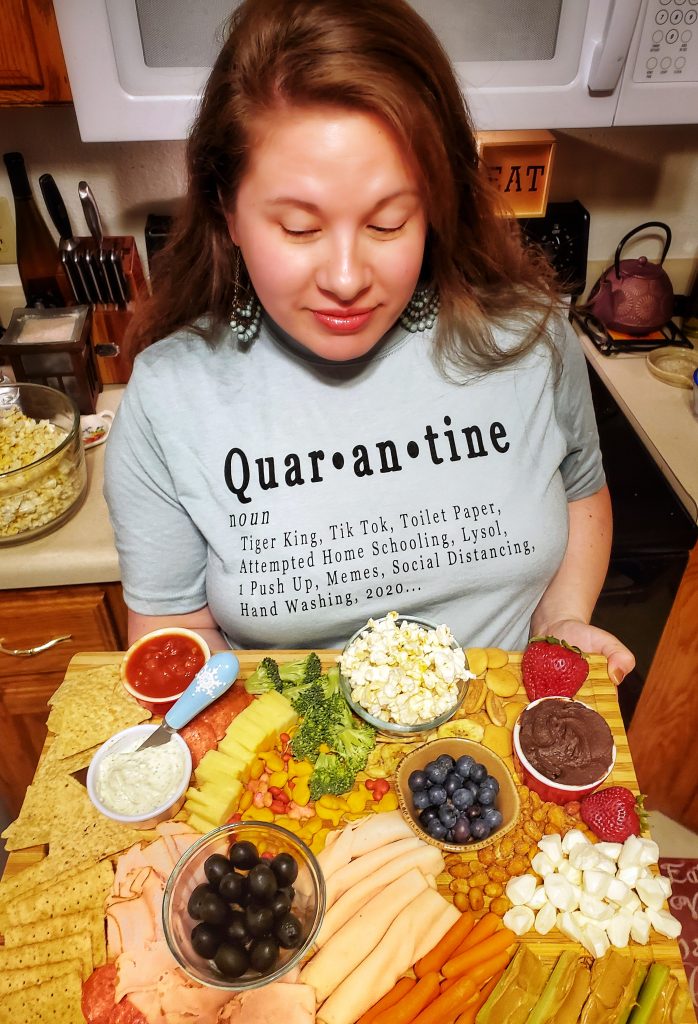 Watch as I demo how to make a charcuterie board using ingredients you have at home.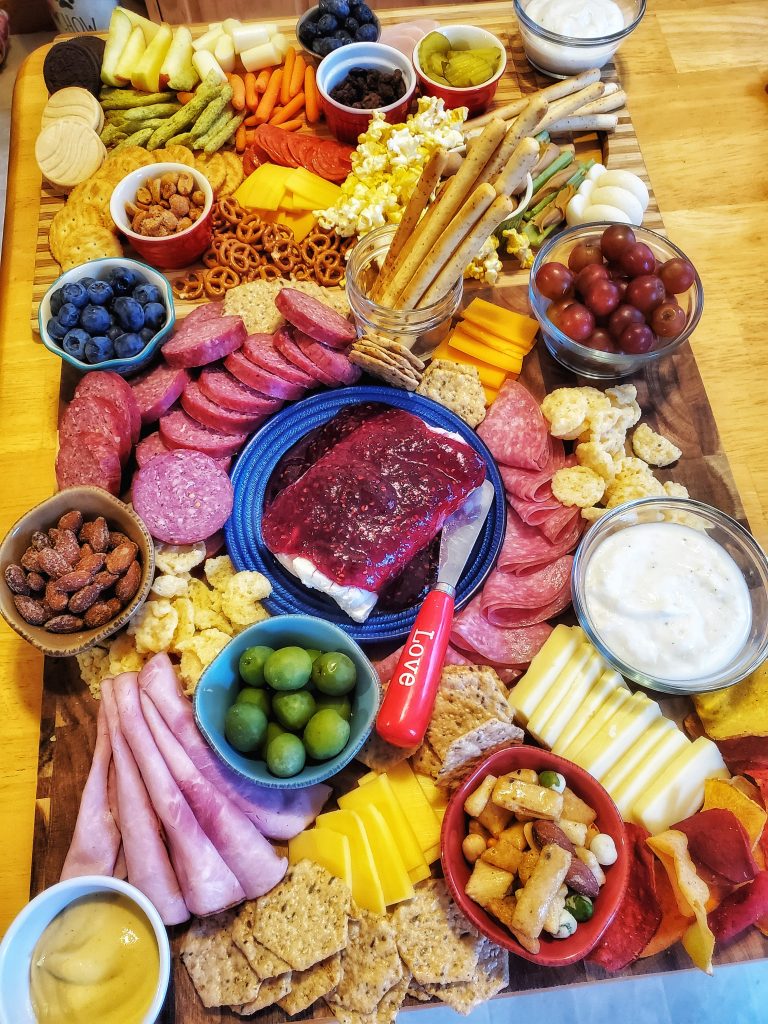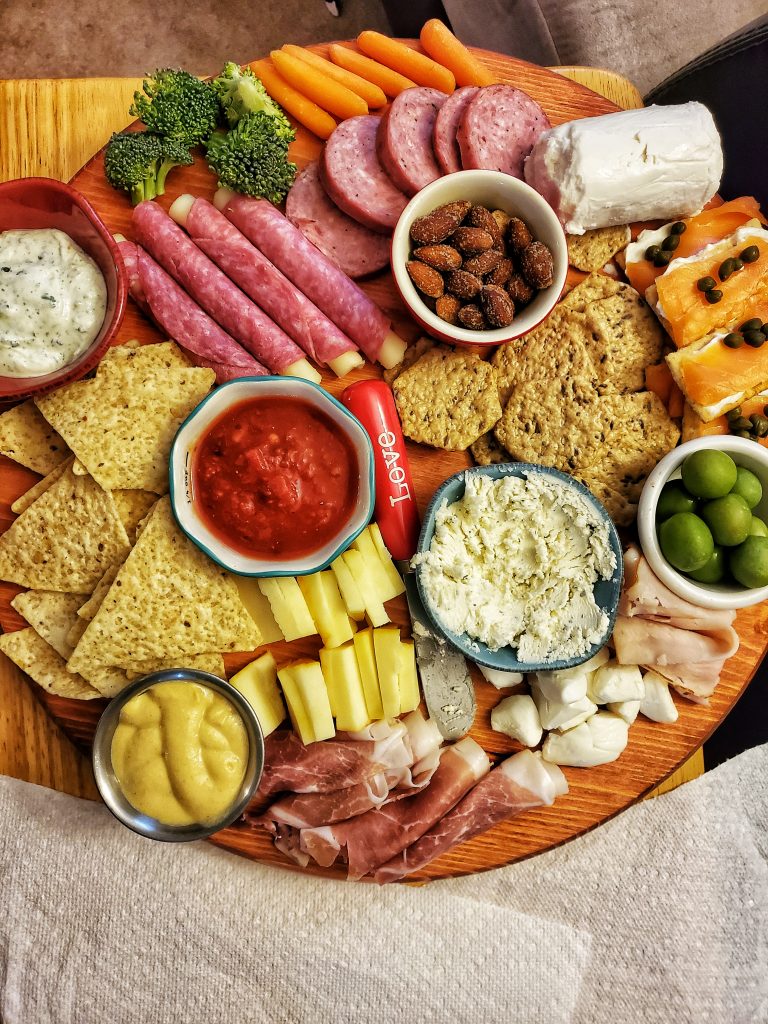 I make charcuterie boards just about every week.
They are great for movie nights, parties, holidays, cleaning out the fridge, and just nights you don't want to cook.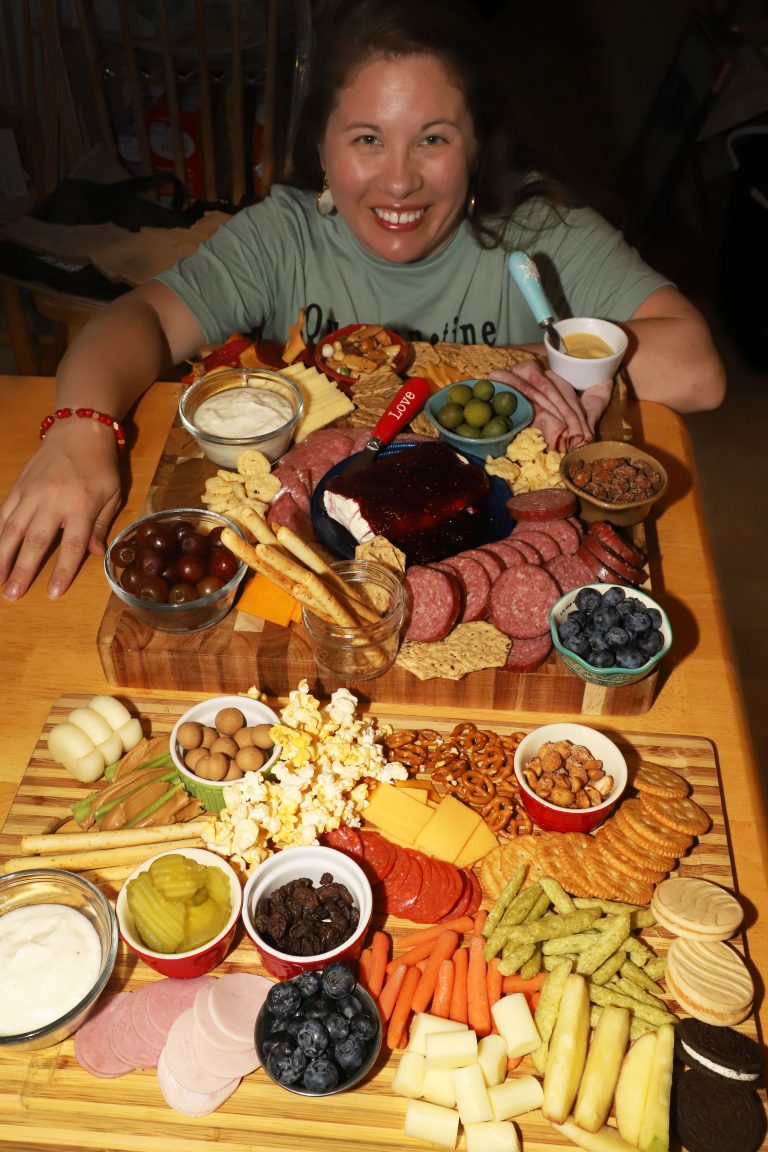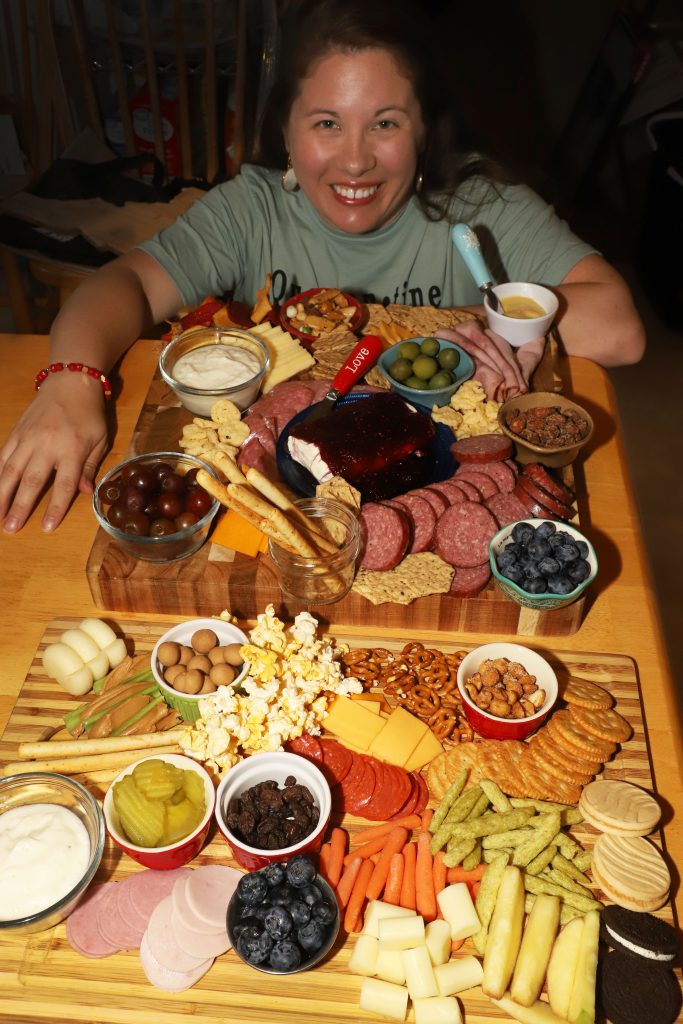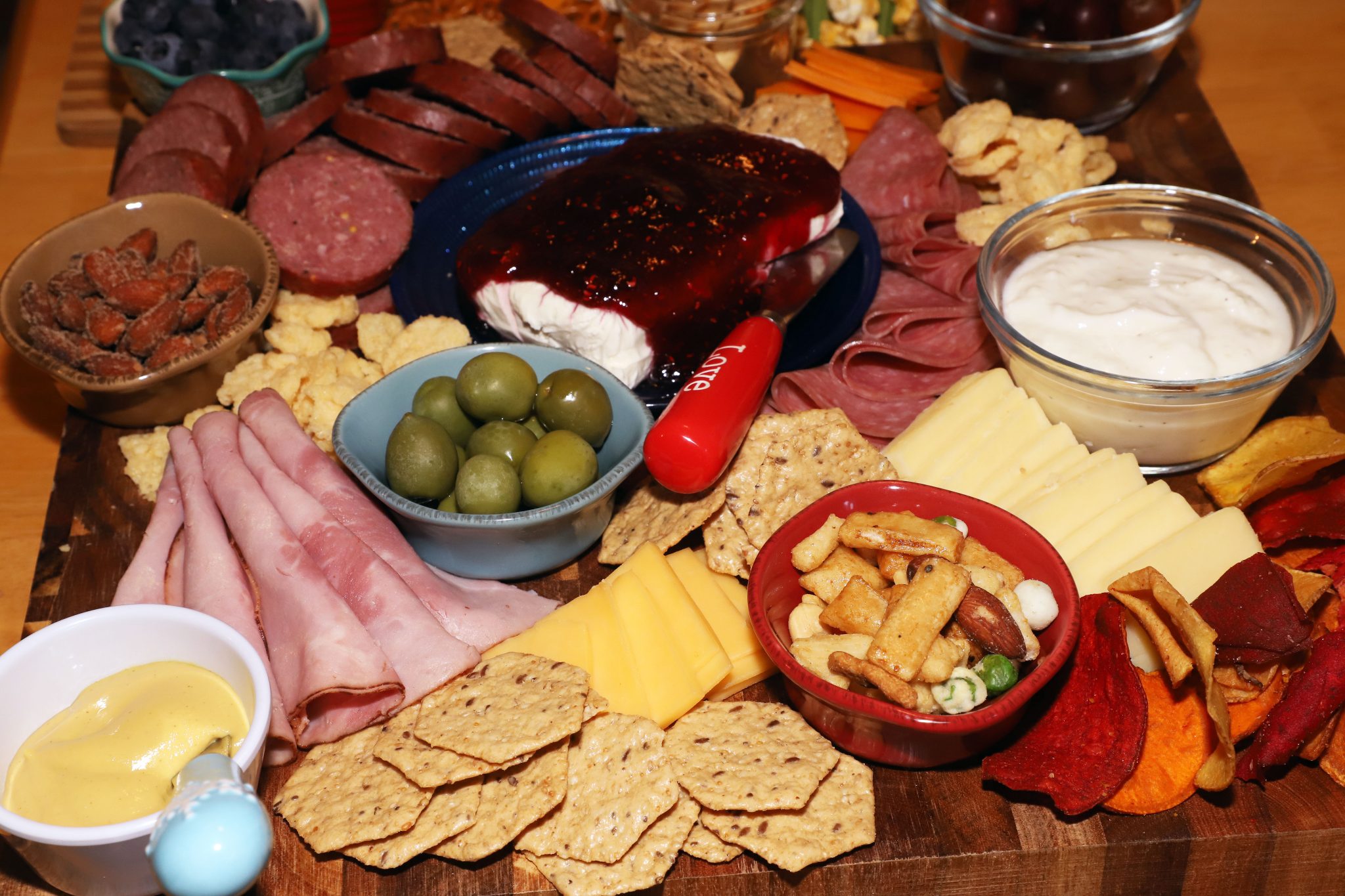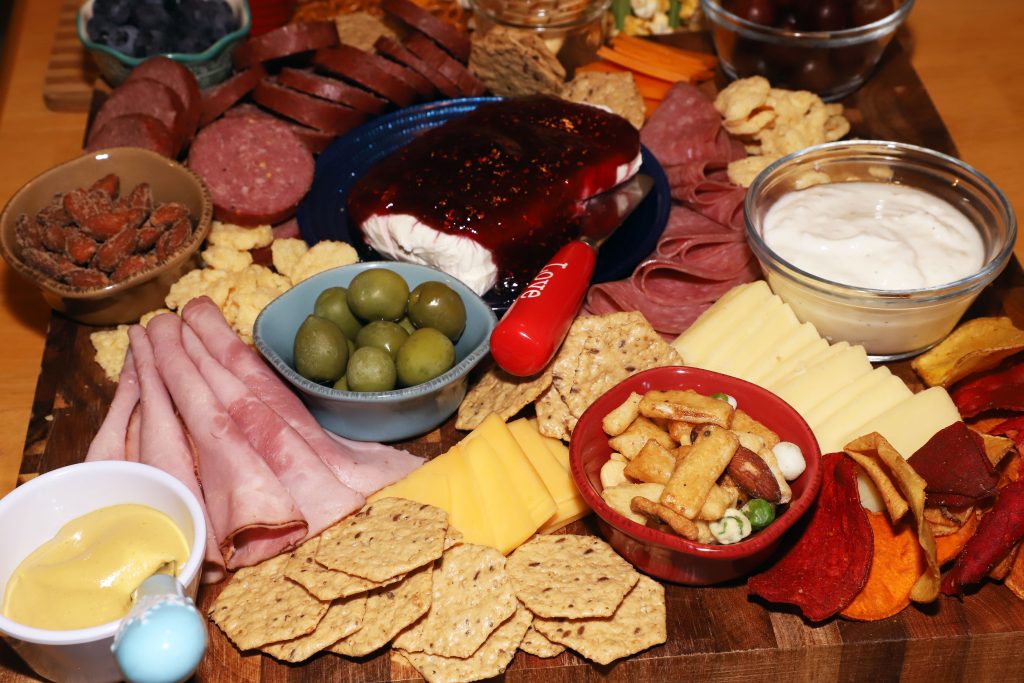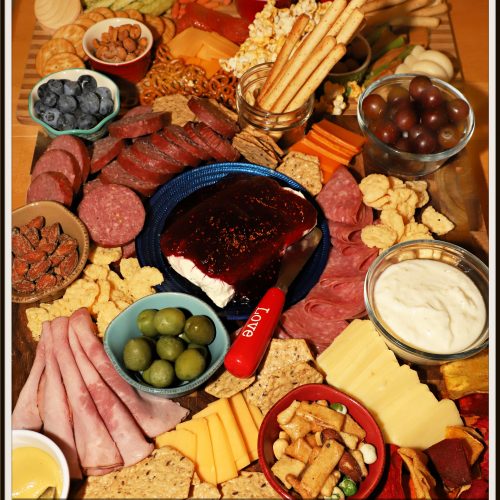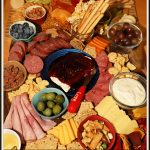 Print Recipe
Quarantine Charcuterie Platter
Ingredients
Sliced cooked meats

like lunch meat, sausage, pepperoni, prosciutto, and bacon

Nuts

like honey roasted peanuts, trail mix, smoked almonds

Spreads like jam

honey, mustard, salsa, ranch dip, hummus

Cheese like cheese sticks

slices of cheese for sandwiches, and soft cheese like cream cheese, brie.

Crackers and dippers like butter crackers

bread sticks, croutons, and chips.

Additional fillers like pickles

olives, veggies like carrots, dried fruit like raisins, fresh fruit like grapes, apples, pears, berries.
Instructions
Use a large cutting board, plate, platter, or tray to plate.

Add small bowls for dips and spreads and include knives and cheese cutters along with toothpicks for serving.

Fill in the entire board with toppings, adding color, textures, and height with different themes.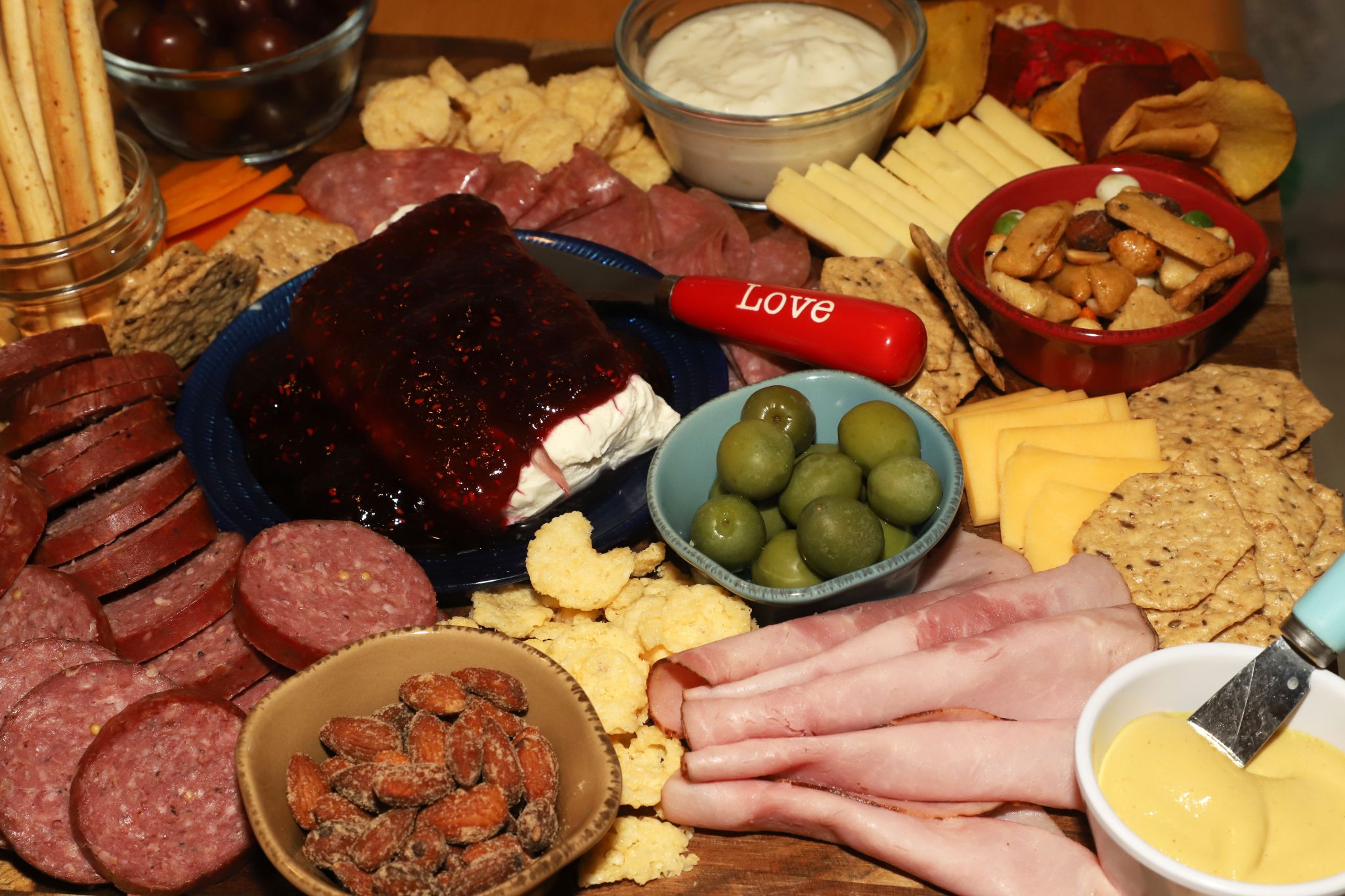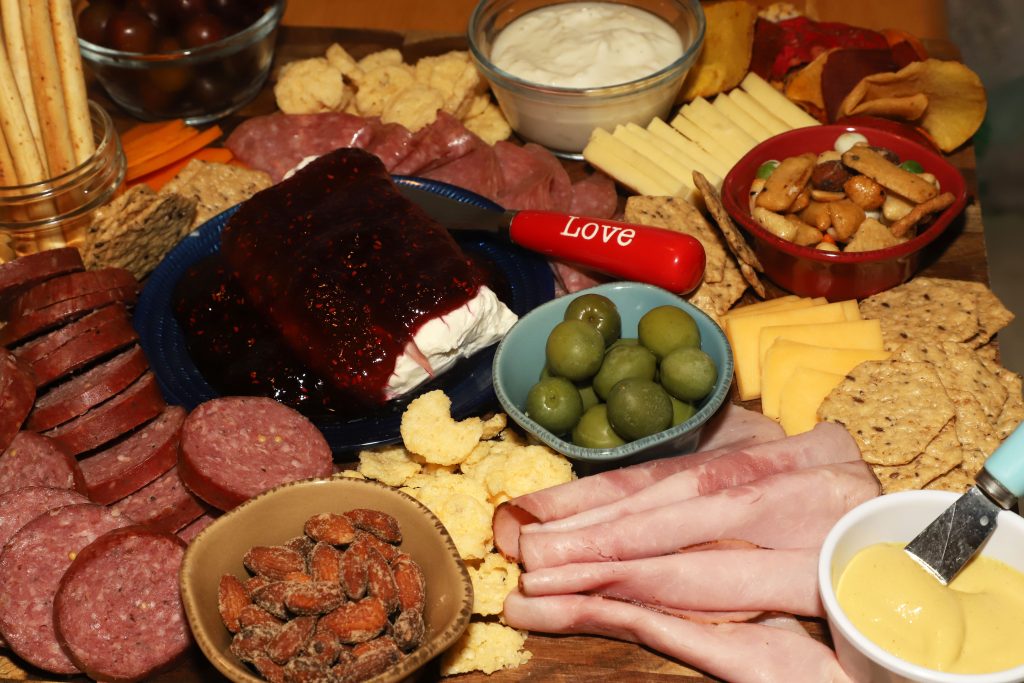 Use a variety of meats and cheeses you have at home.
I like sausage and pepperoni, rolled lunch meats, cheese sticks, sliced cheese for sandwiches, and bacon.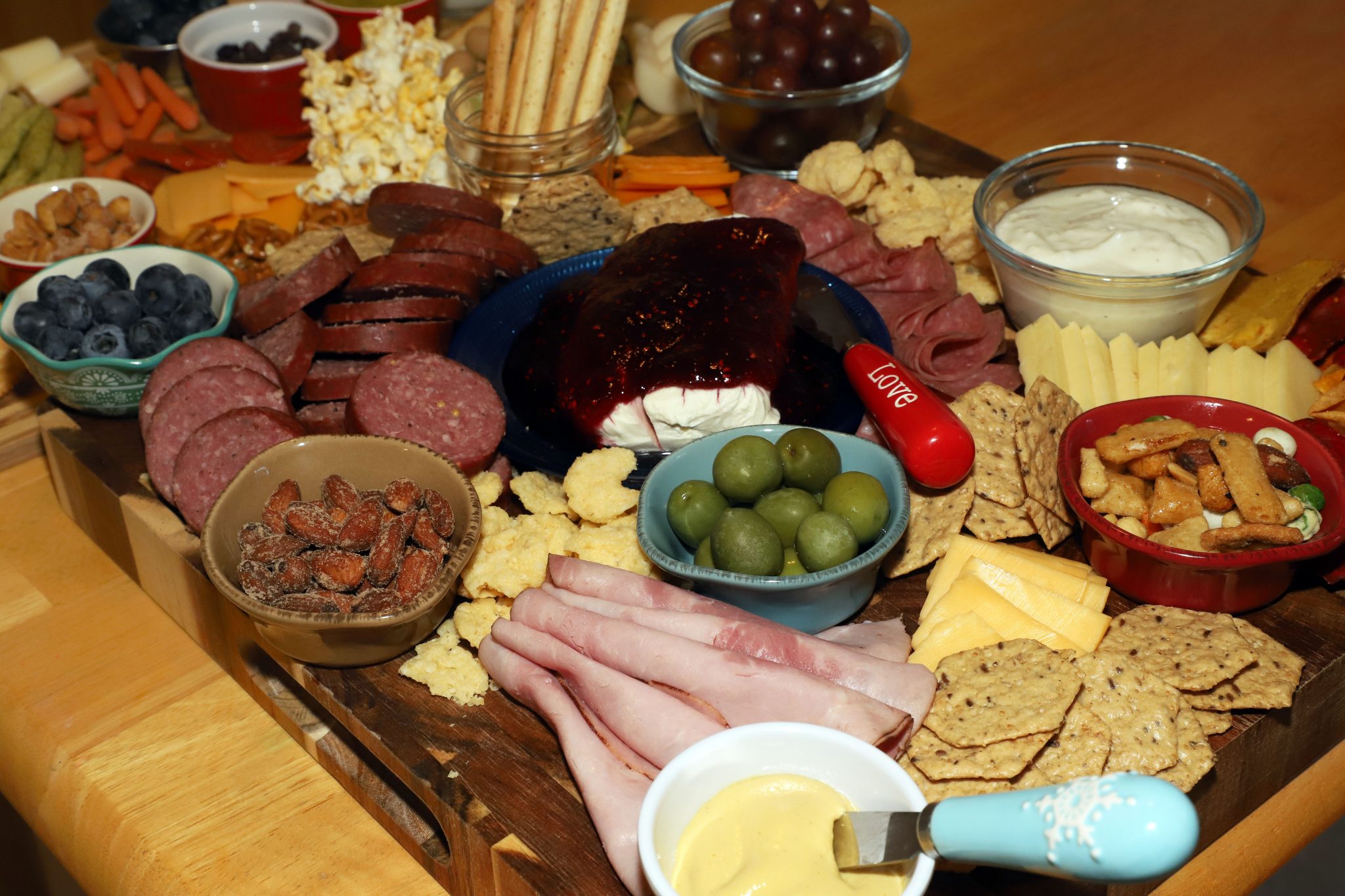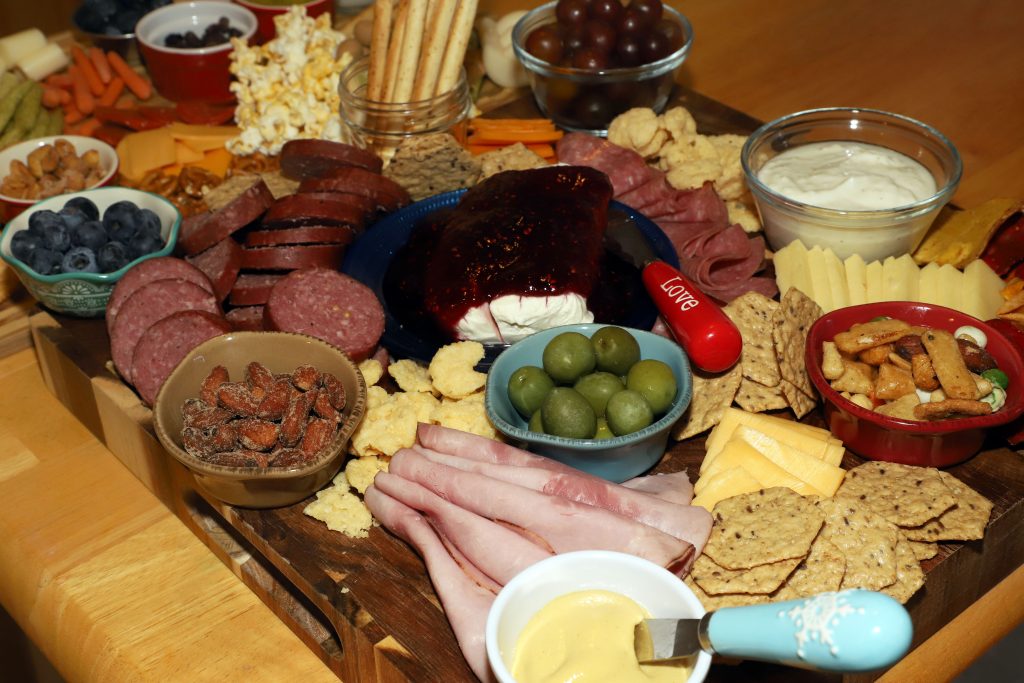 I also go through my pantry and add different crackers and snack mixes.
I add bowls around the board and fill them with olives, nuts, grapes, berries, and dips.
Dips we usually have on hand are mustard, ranch, and jam.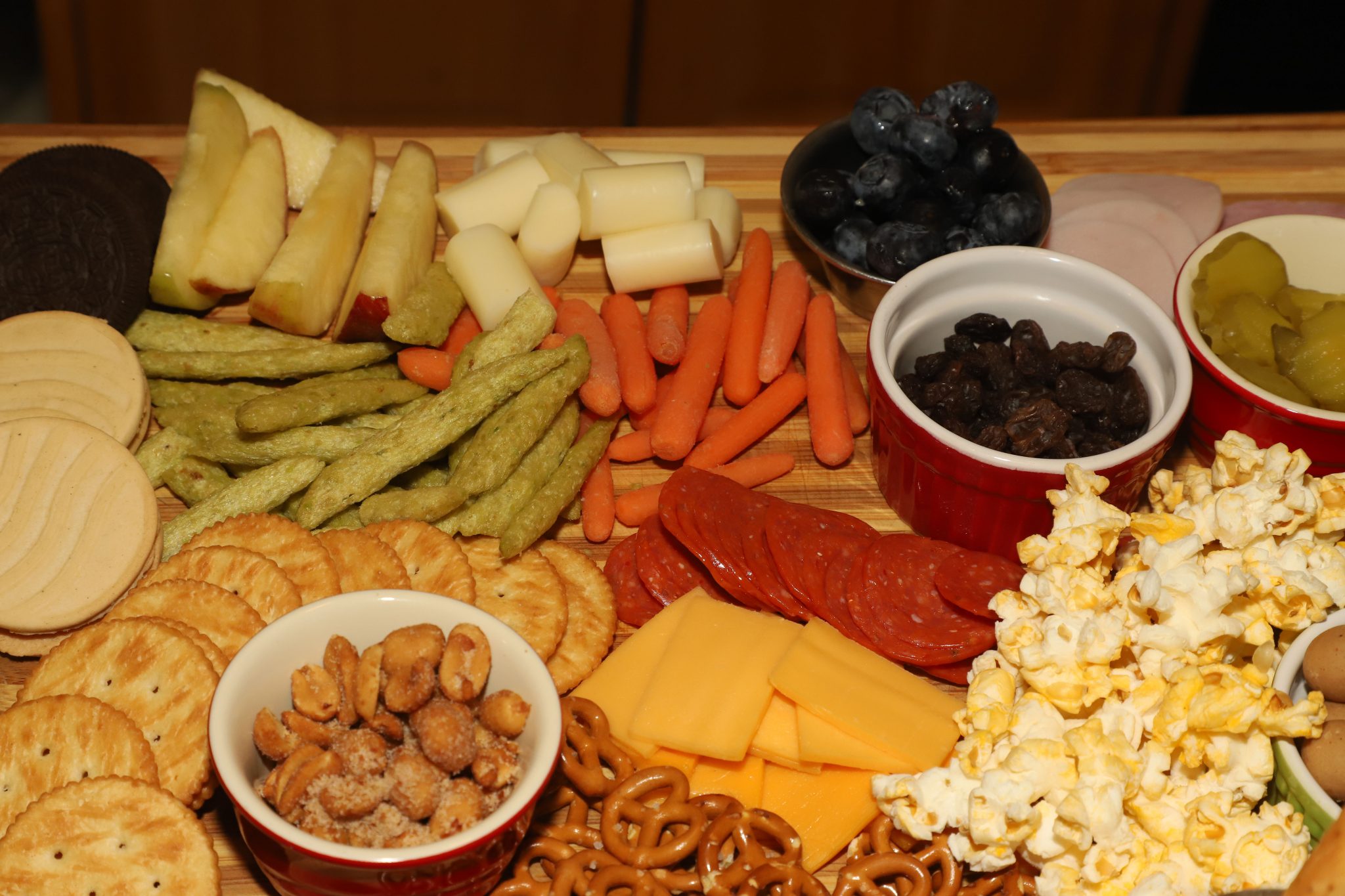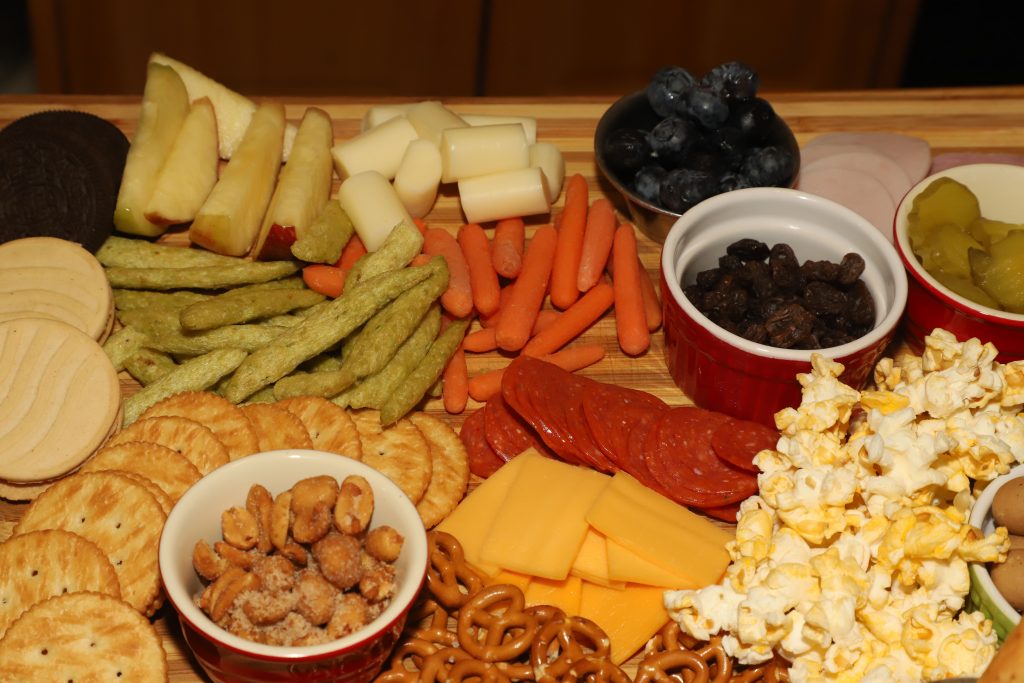 I also like to make kids charcuterie.
Some fun ideas for this platter are popcorn, apple slices, baby carrots, pickles, cookies and crackers.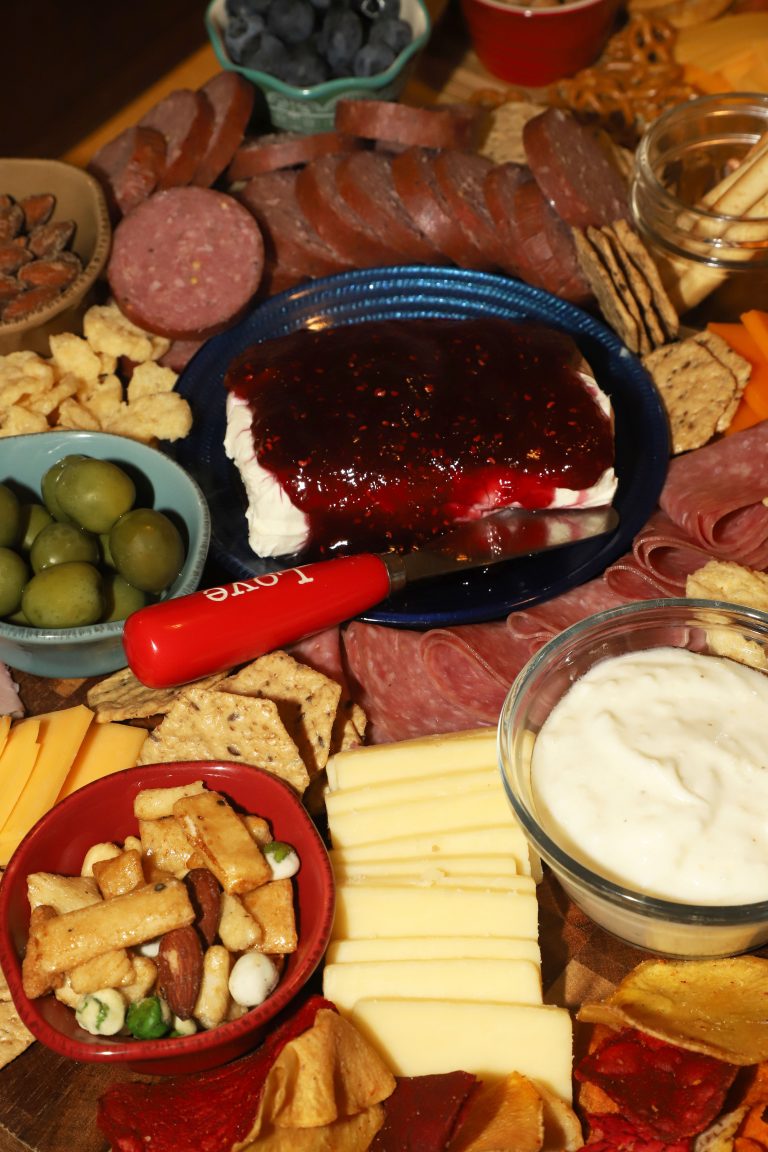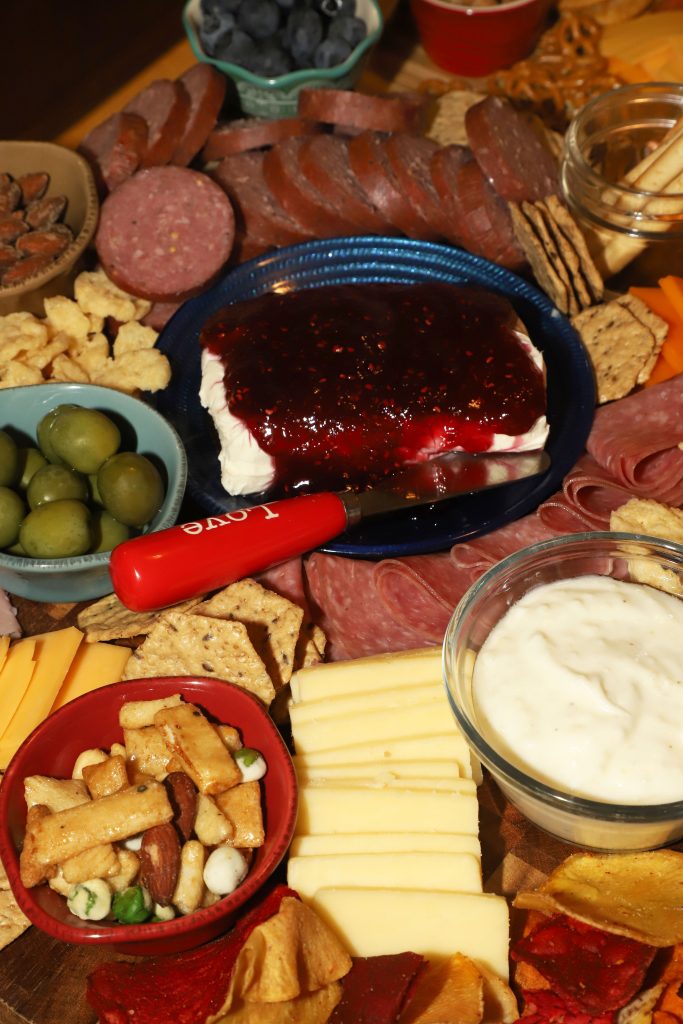 Check out my Oh My Cherry Pie Cream Cheese Spread recipe to make for your board.
You can make it with any jam or jelly.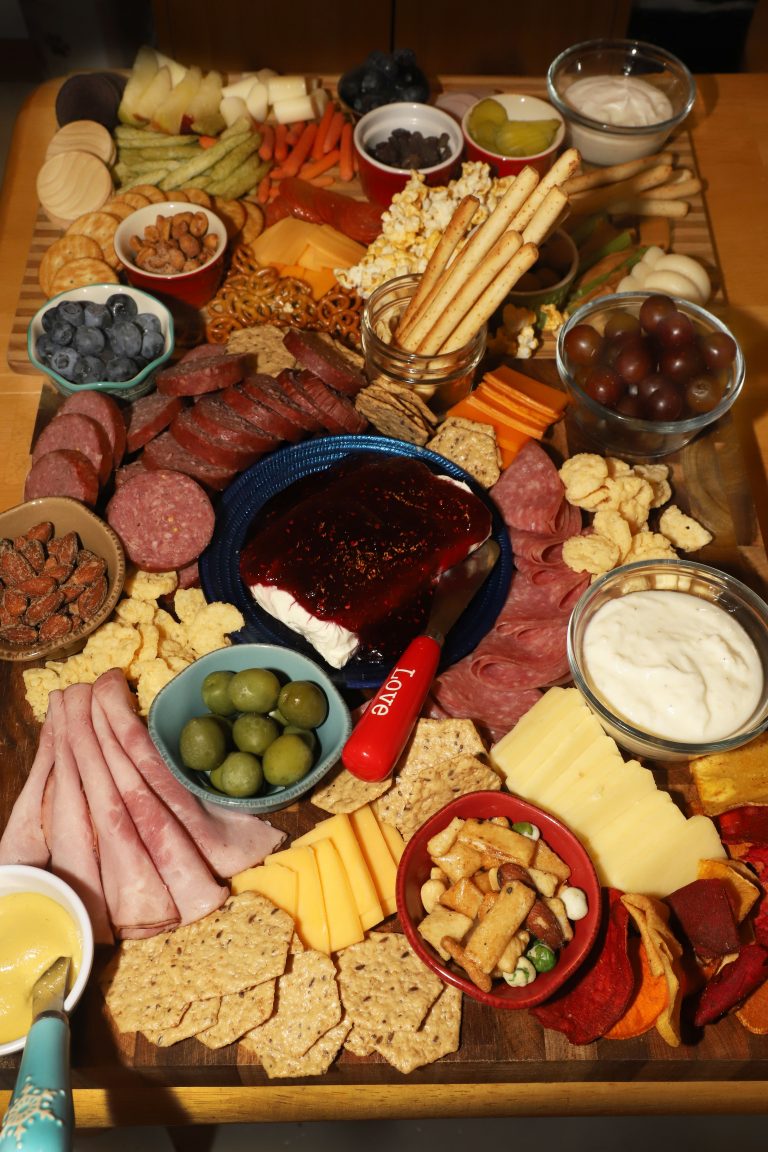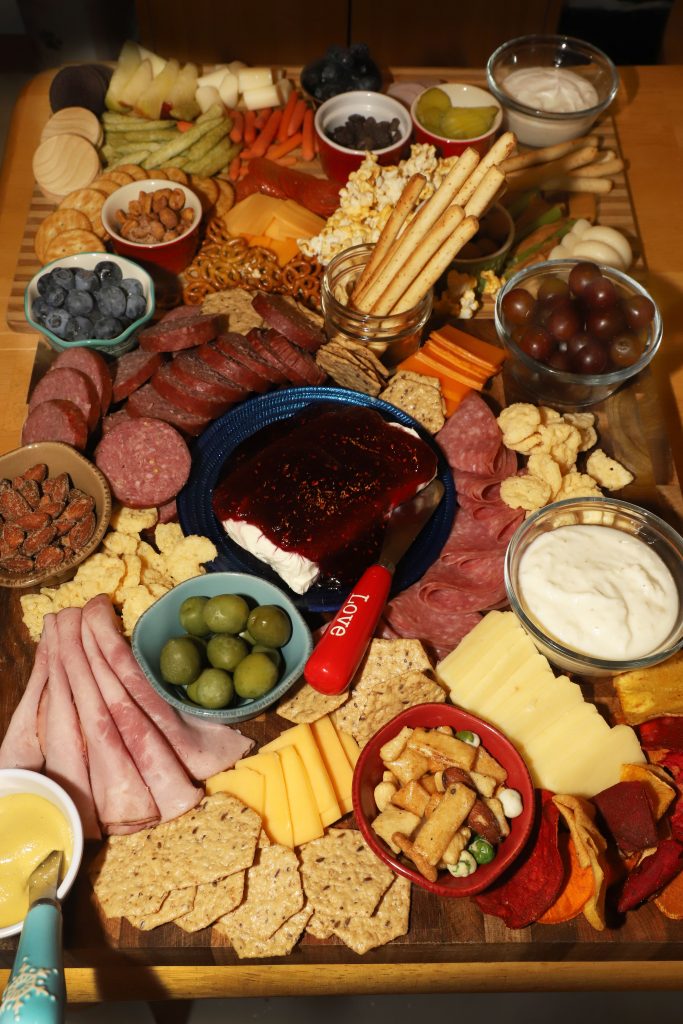 I can't wait to hear what you make with your quarantine boards! Comment below and let me know.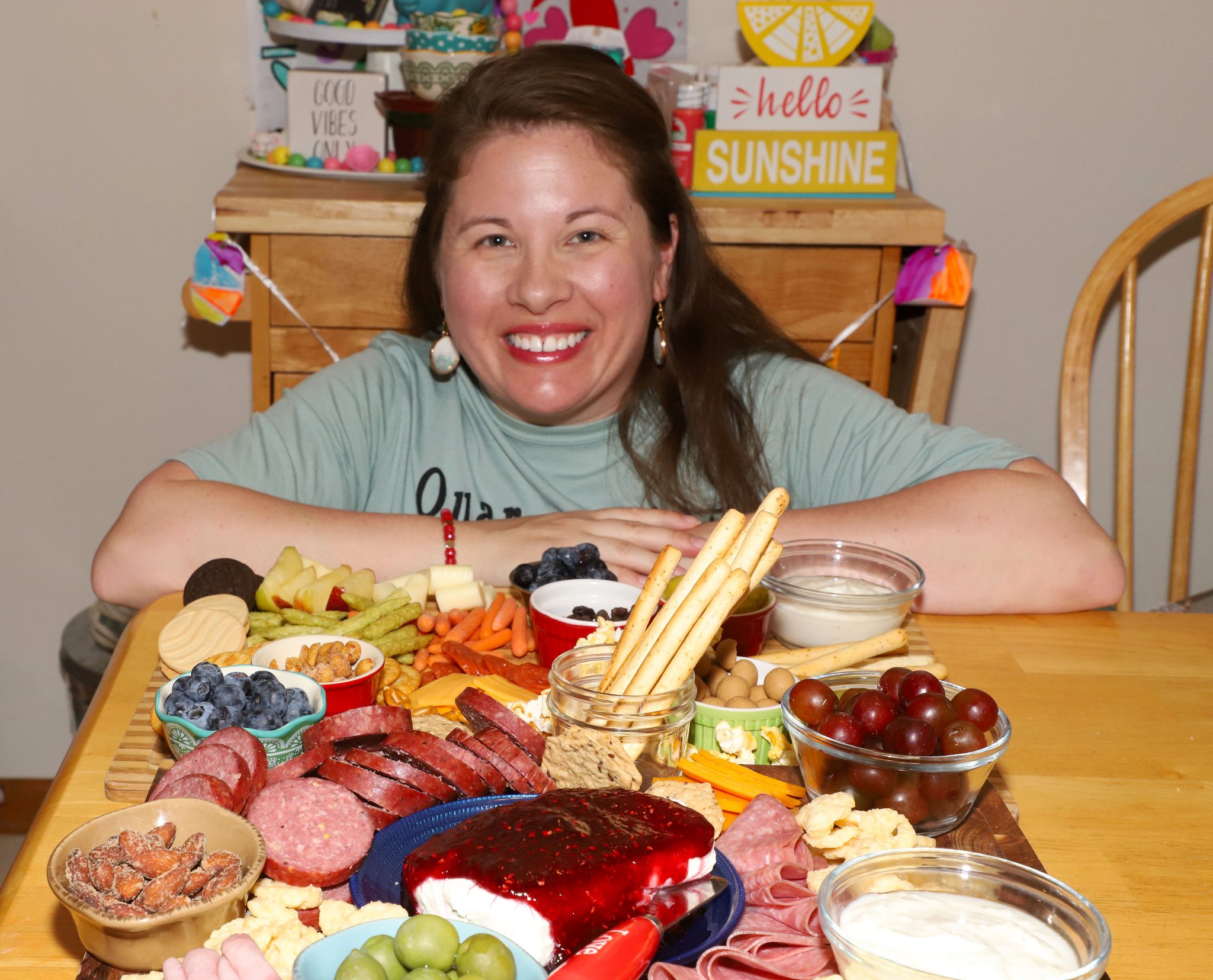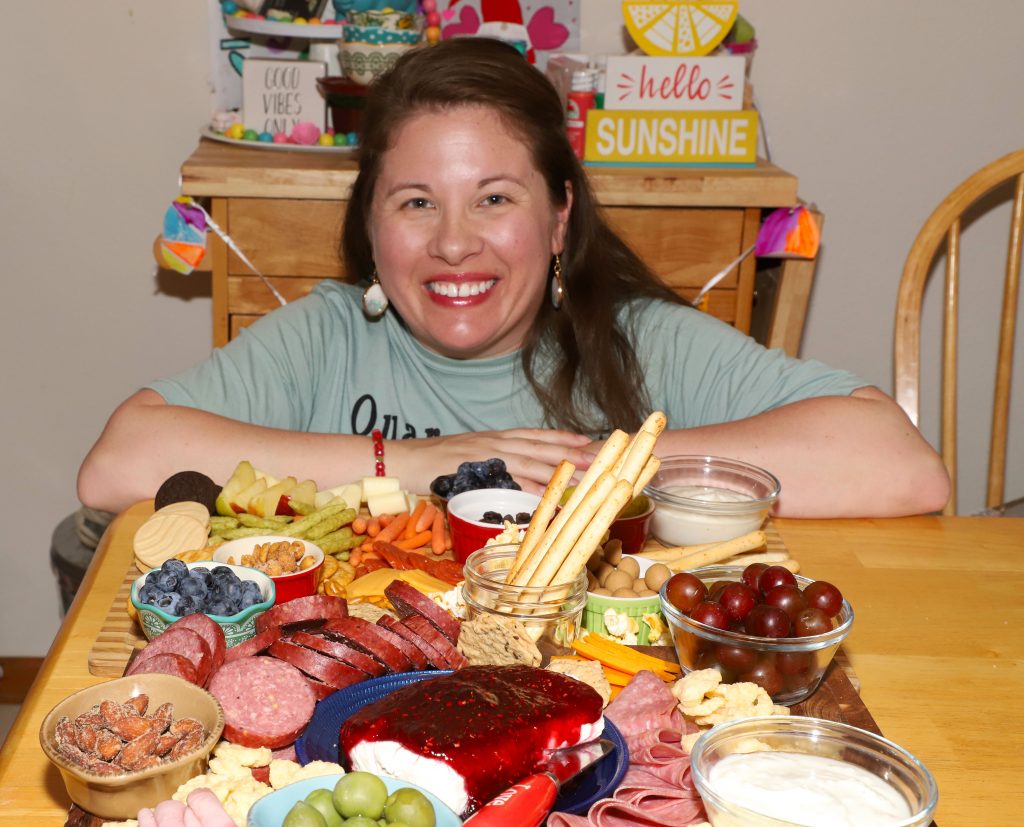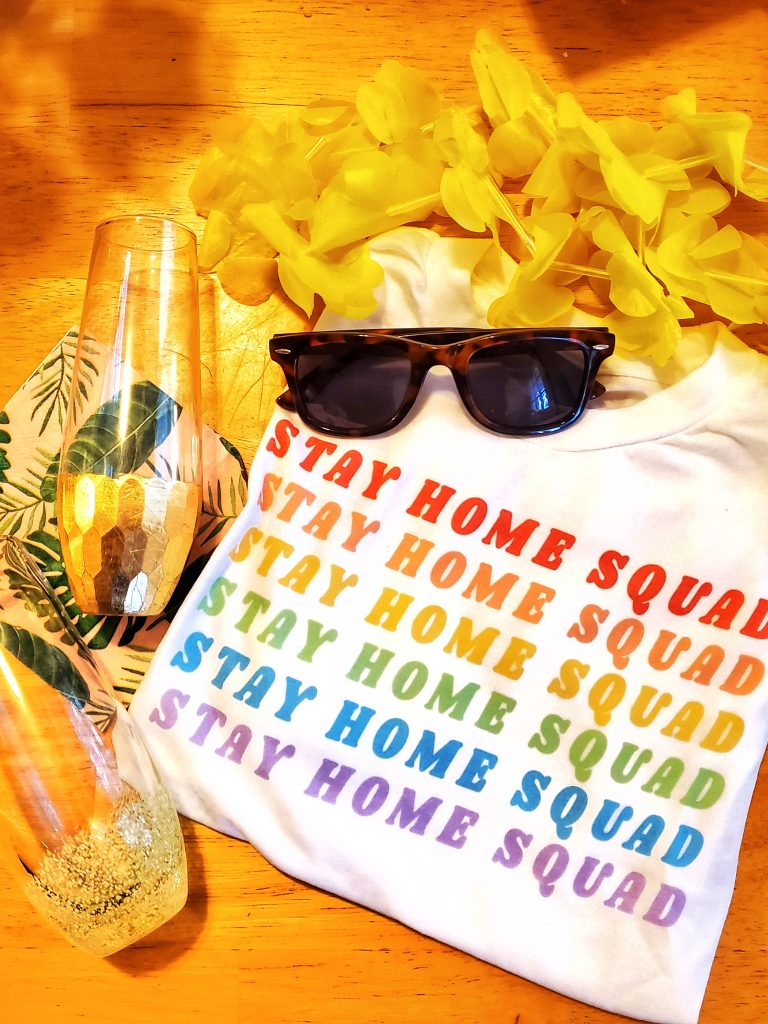 Eagle Ridge Apparel Giveaway!
Enter to win your own Quarantine or Stay at Home Squad shirt like mine from Eagle Ridge Apparel.
Check out her pages and fun shirts here: