The Classic Dinner (Ashton) and Fondue Fusion (Me)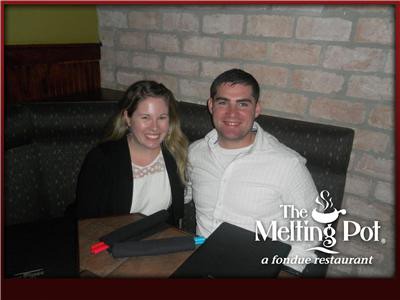 The Melting Pot Houston offered to take our picture and then posted it for
download on their website. Such a nice, personal touch!

Lots of flavorful chopped garlic, light beer, and gooey cheese make this fondue the perfect warm meal during these cold winter nights!
Stir with a fork until the cheese is completely melted.
Season with ground black pepper and Garlic and Wine Seasoning (available at The Melting Pot)
Serve warm with apples, veggies, bread, and pretzels!