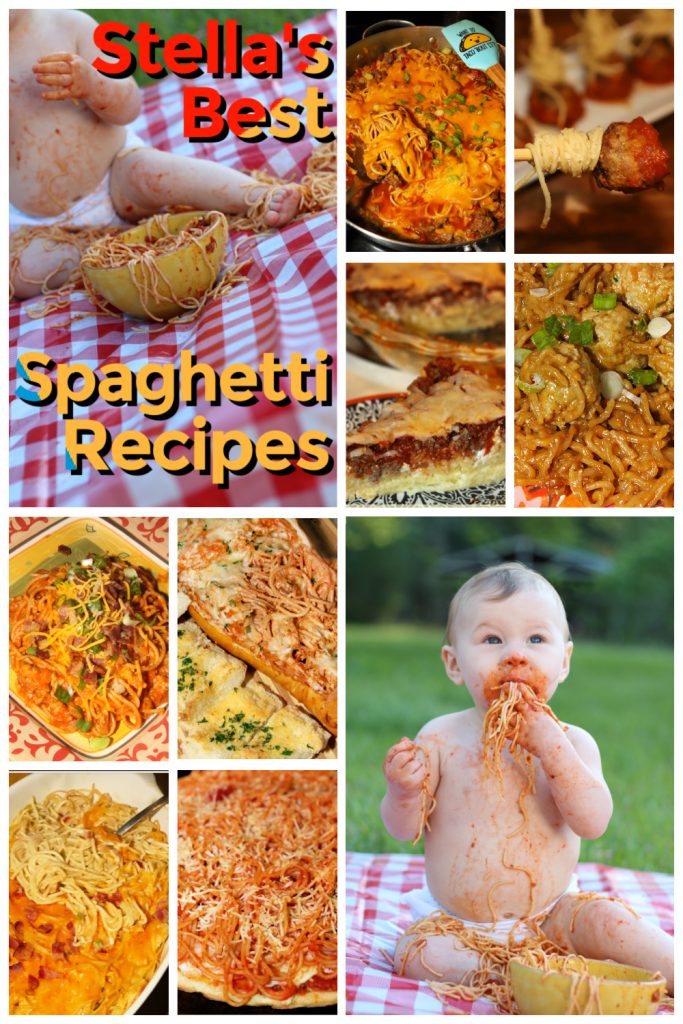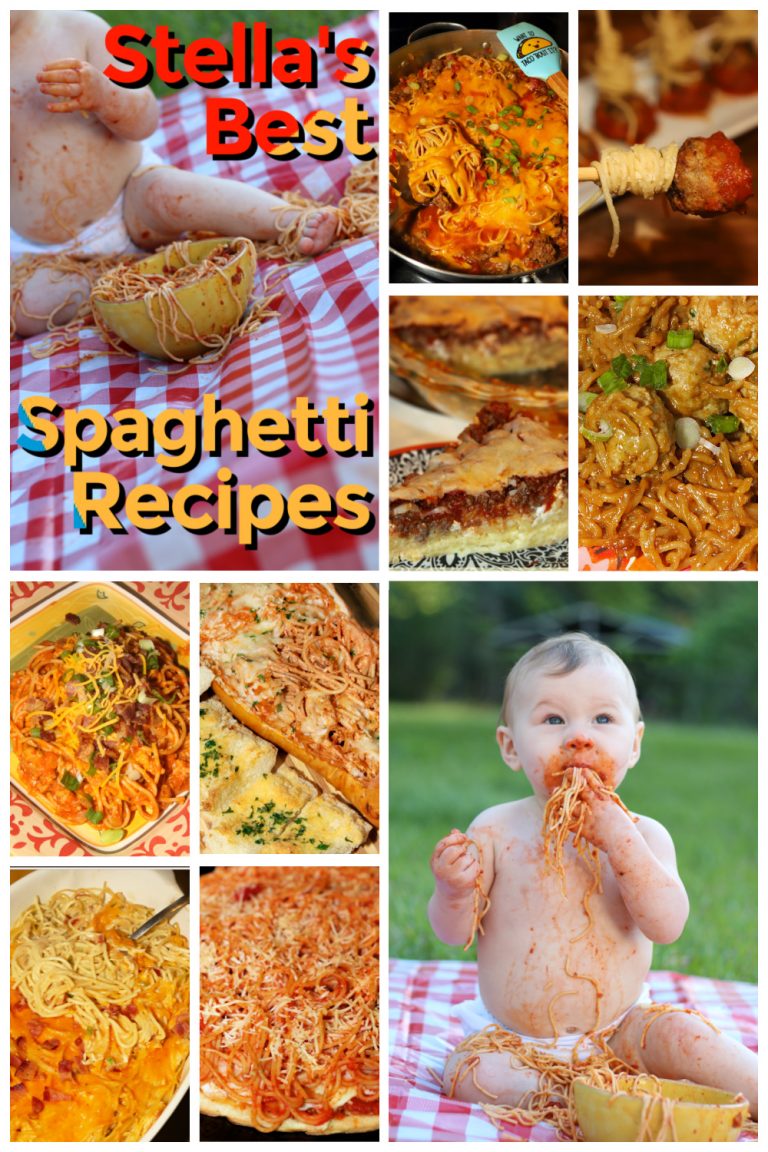 This month we celebrated my daughter's birthday with her very favorite meal: spaghetti! Her nickname is Spaghetti Stella for a reason.
This girl can throw down some spaghetti! Every year for her special day I make a different version of spaghetti to keep it fun.
So today I am sharing all of Stella's favorite spaghetti recipes. From traditional pasta with marinara sauce and cheese to more unique recipes
like casseroles and pizza, these spaghetti recipes are delicious, hearty, and kid approved!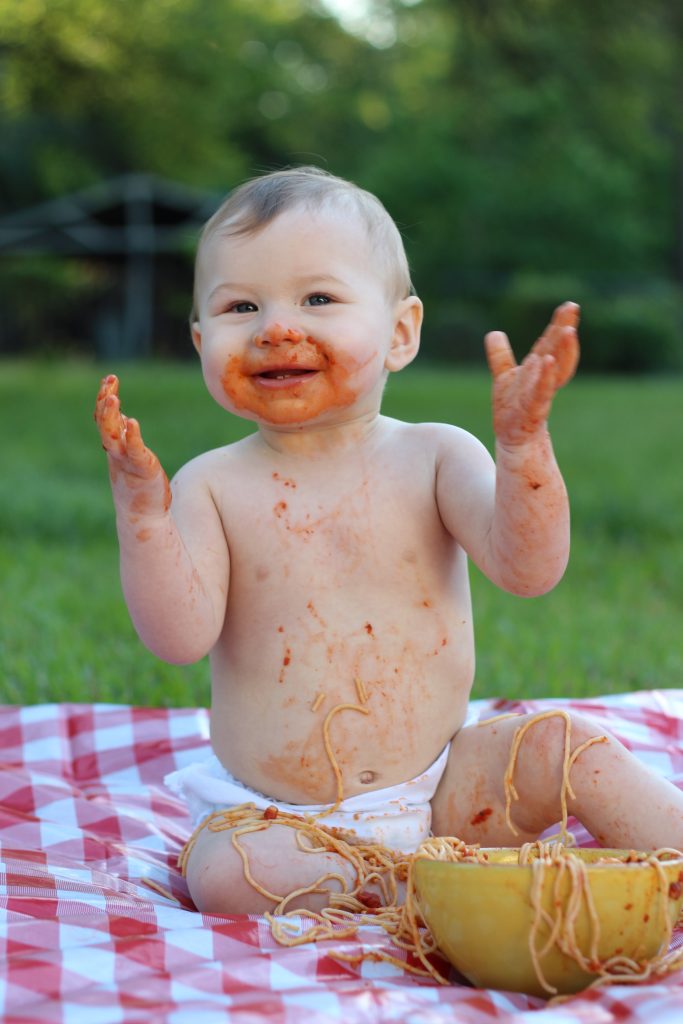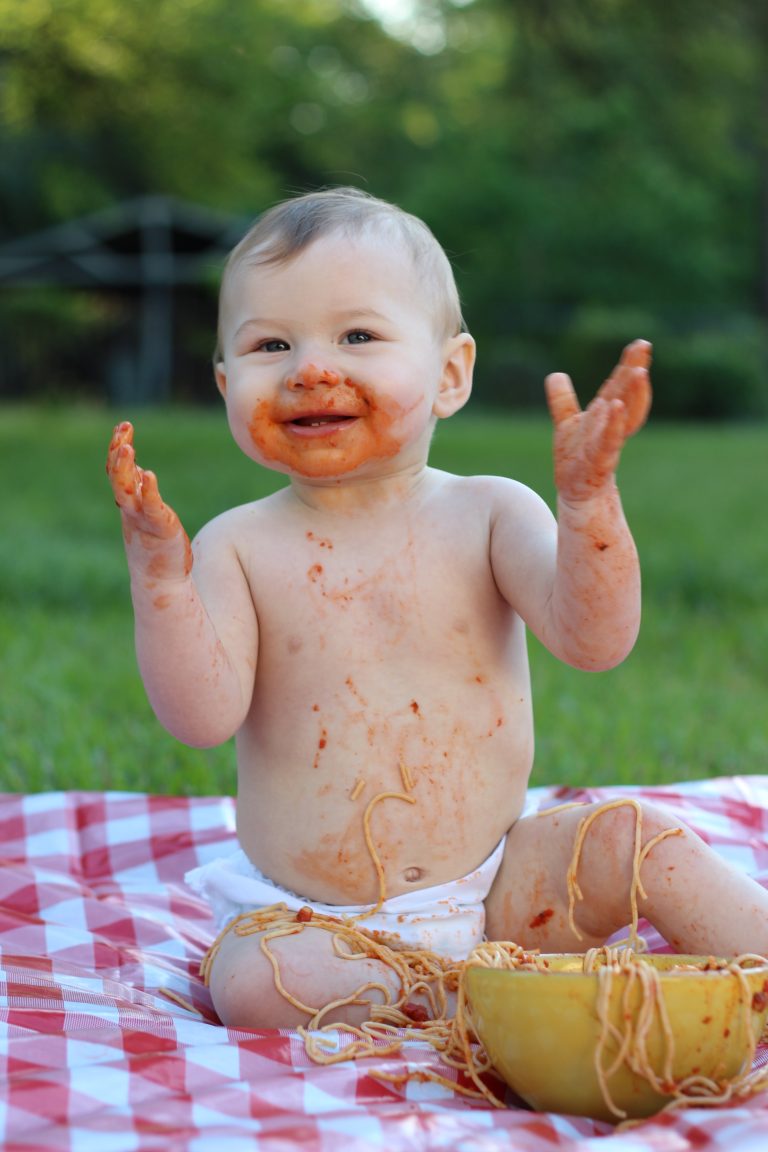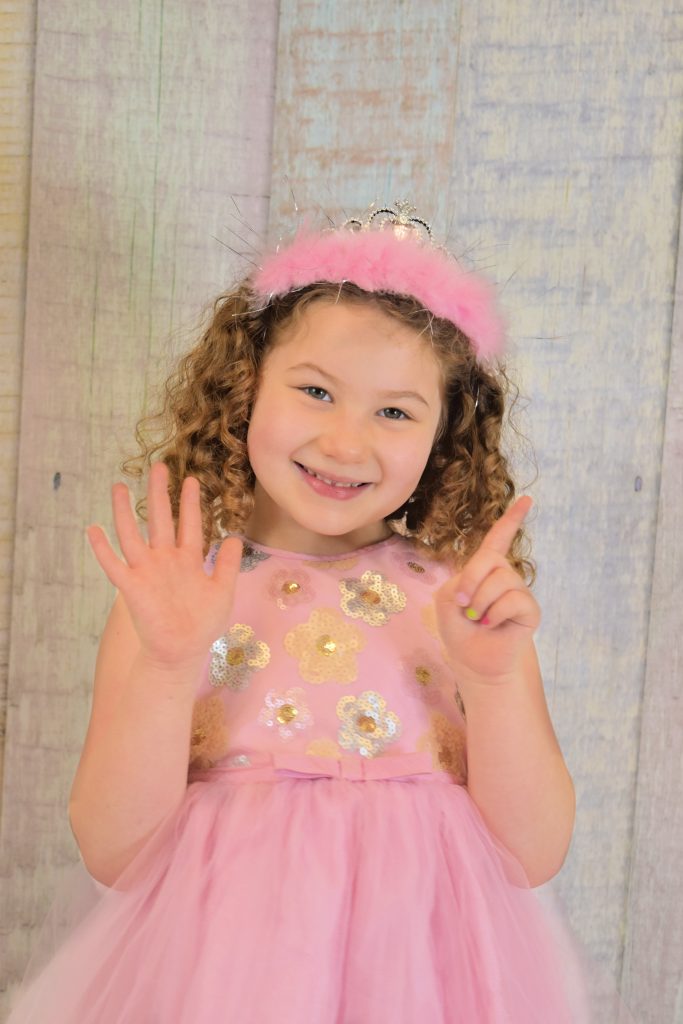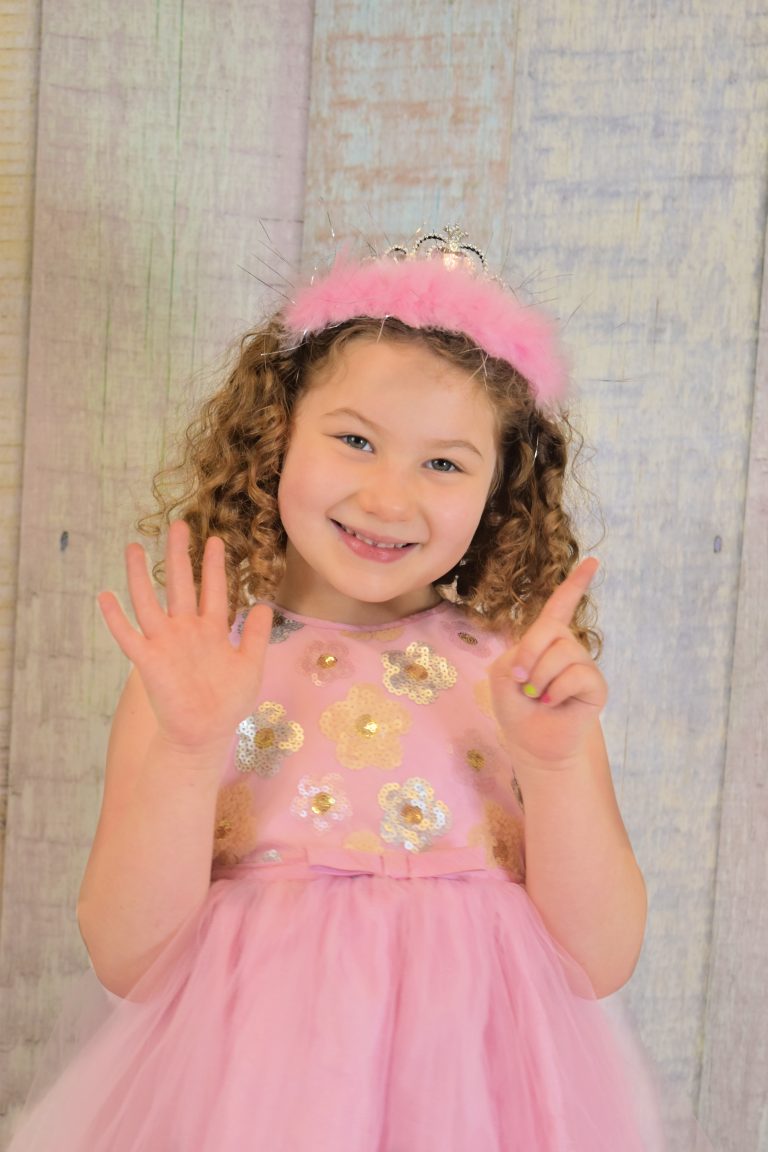 Year 1 to year 6. How time flies!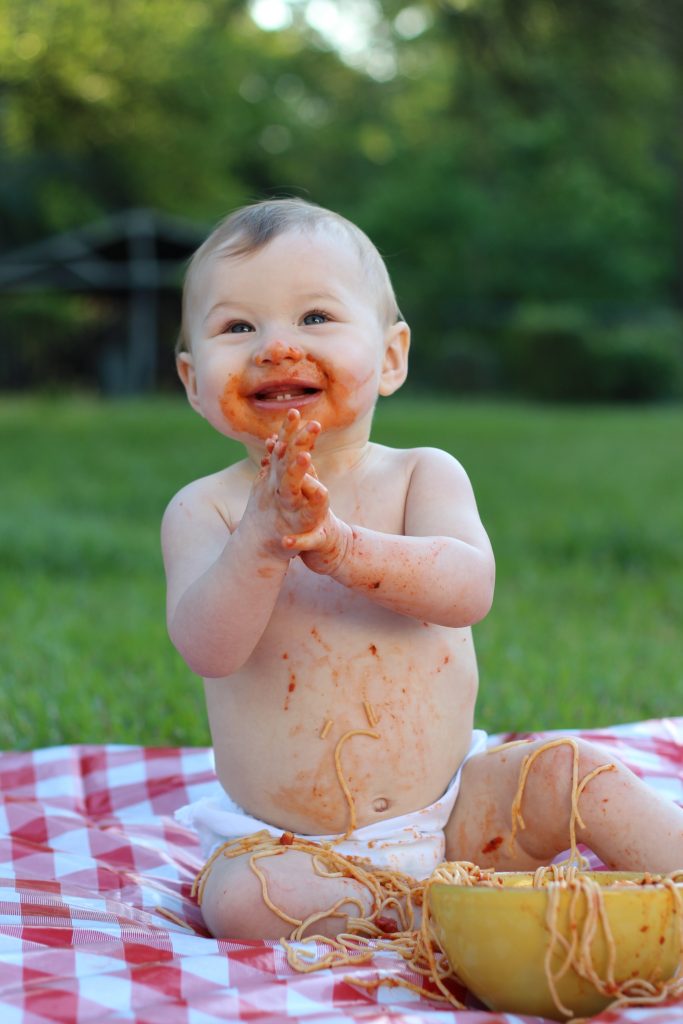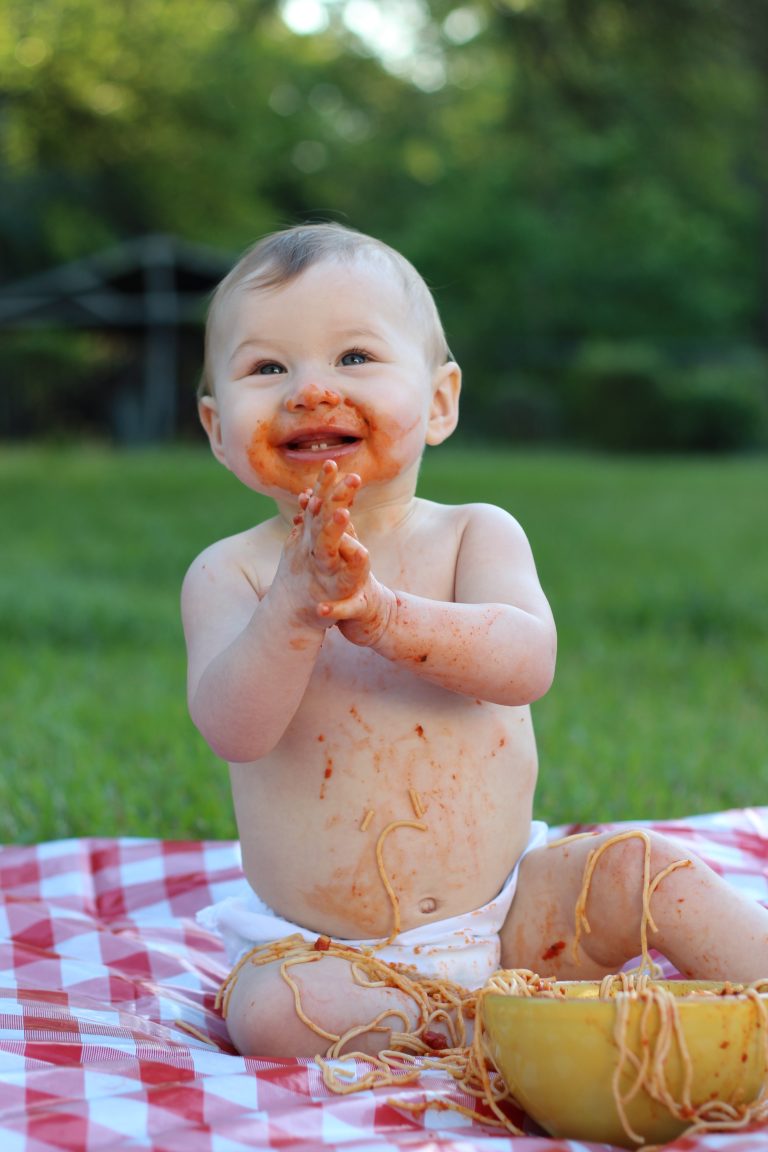 She sure is cute ..and yes she still likes to get messy!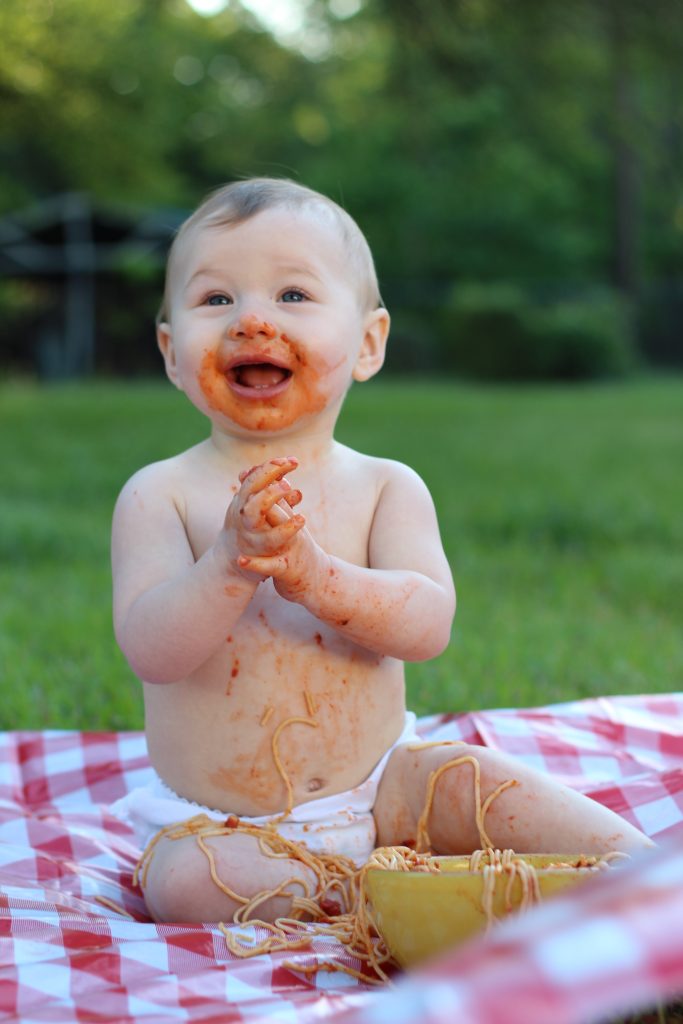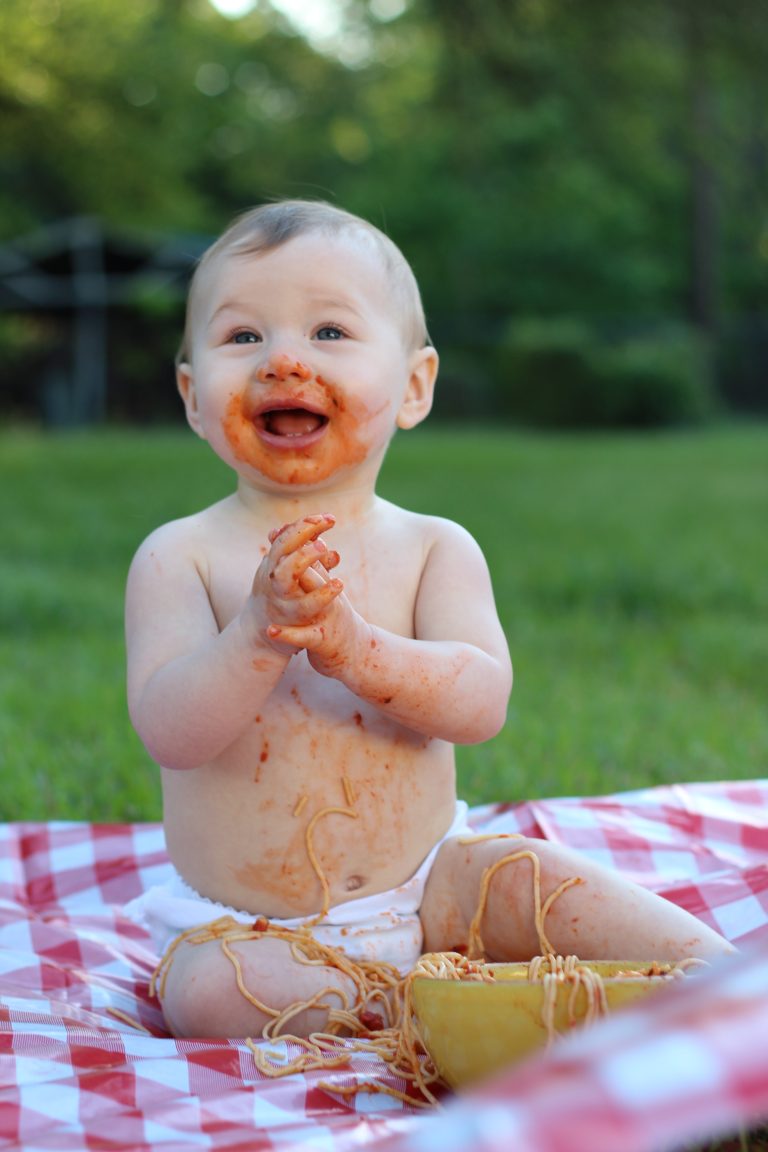 Spaghetti Stella had to take spaghetti photos for her first birthday. It was just too perfect!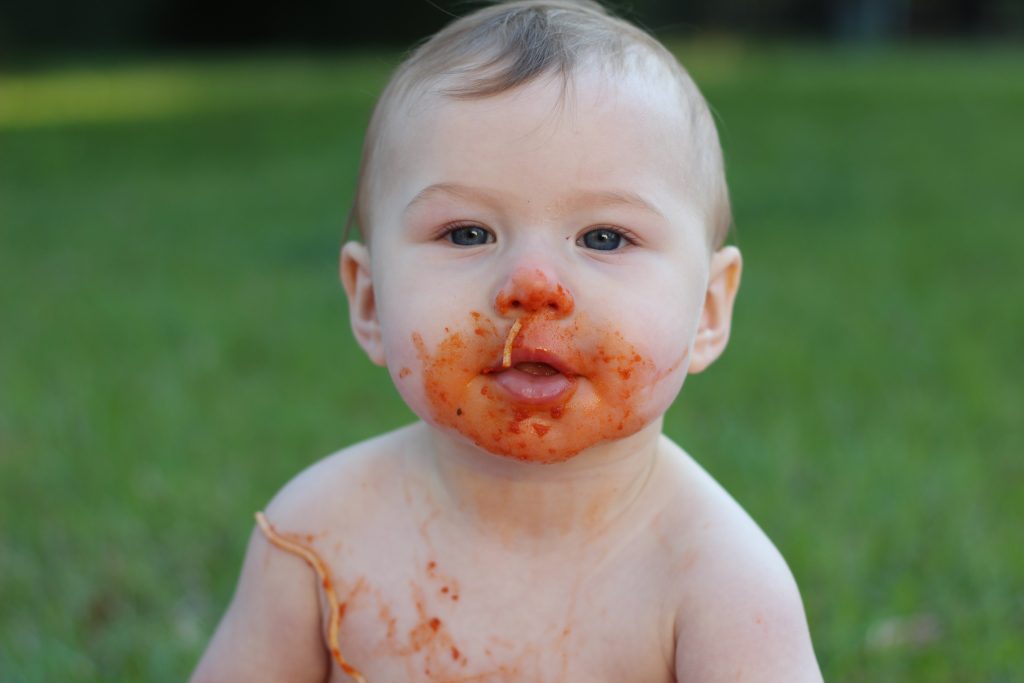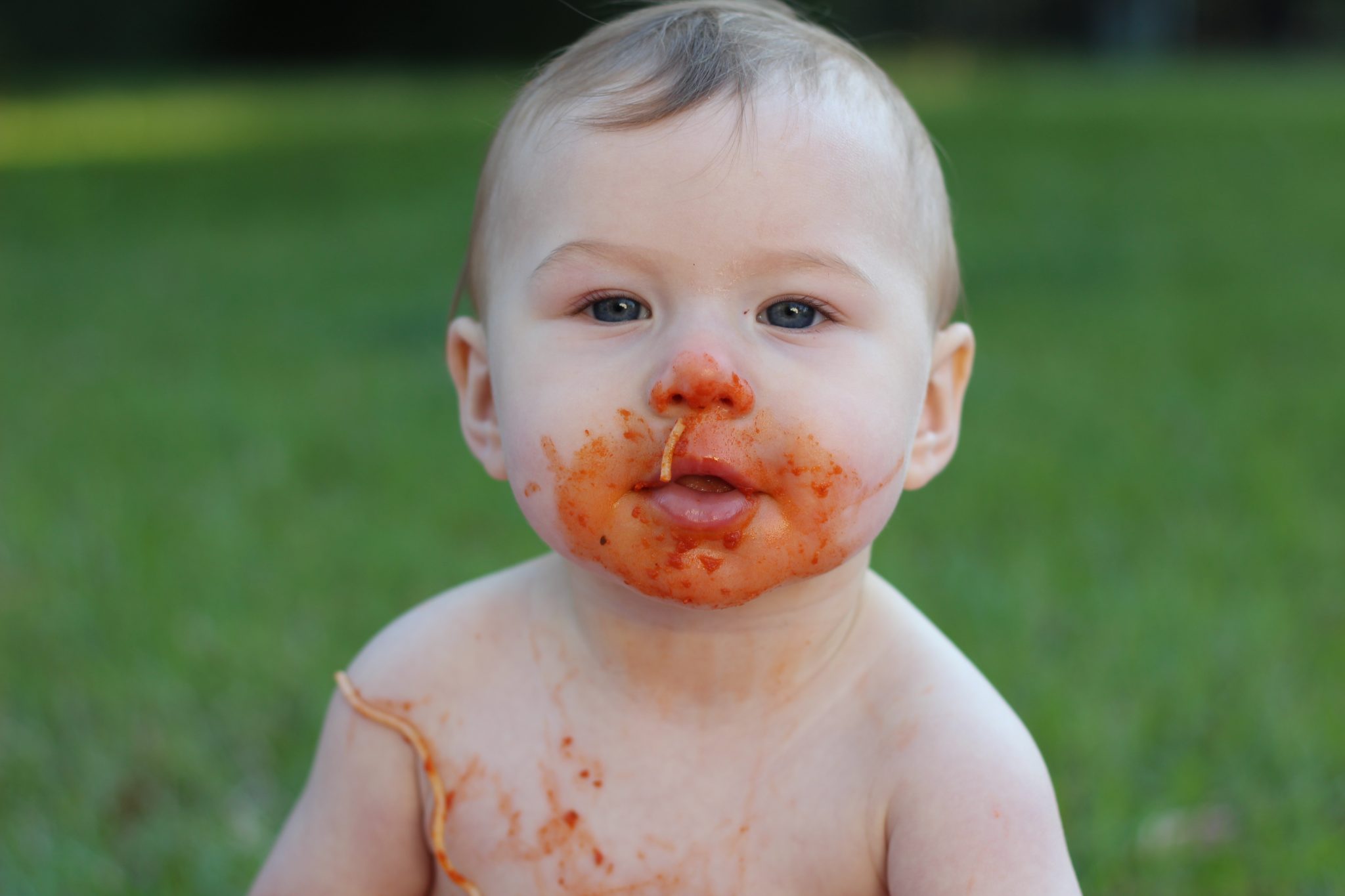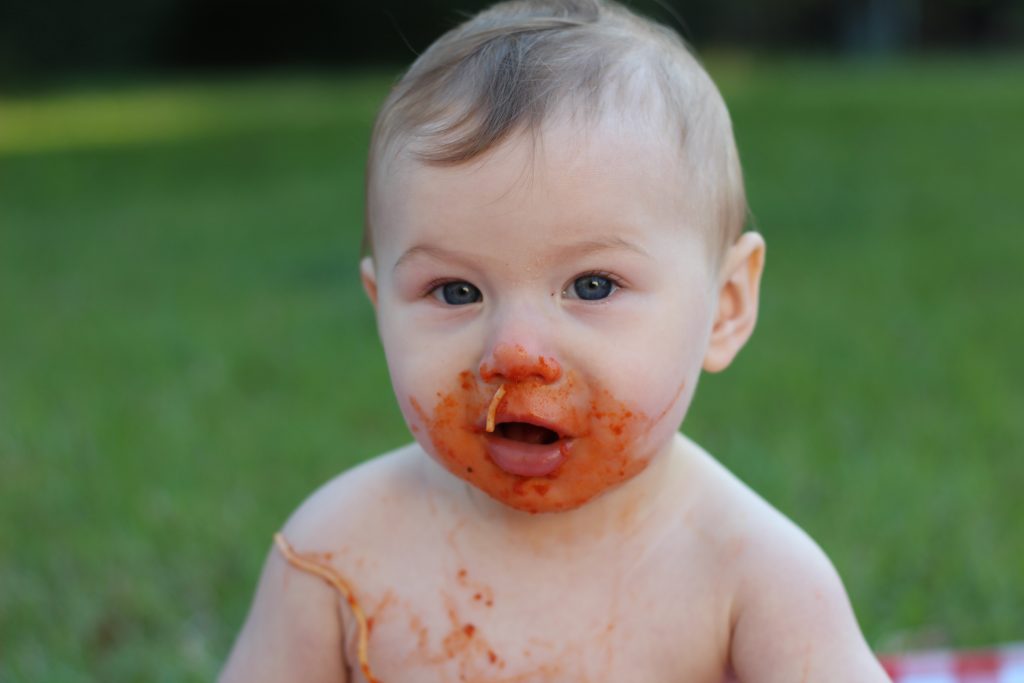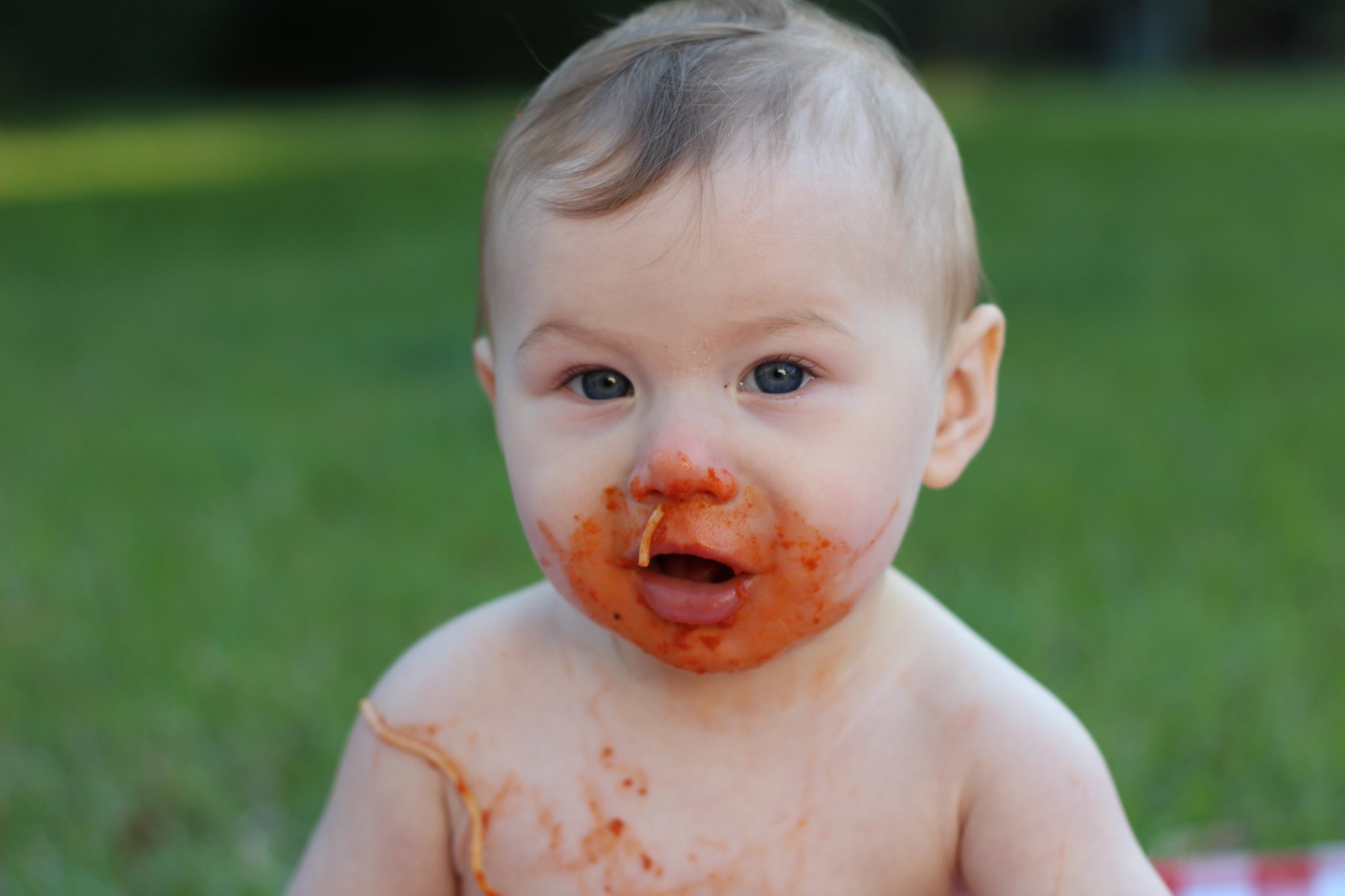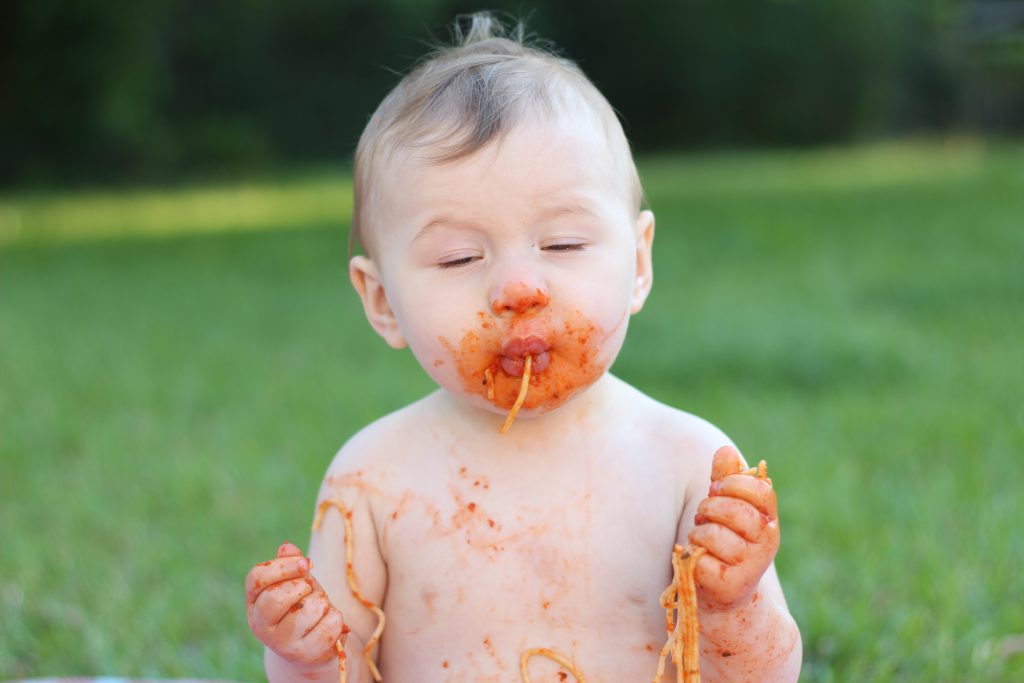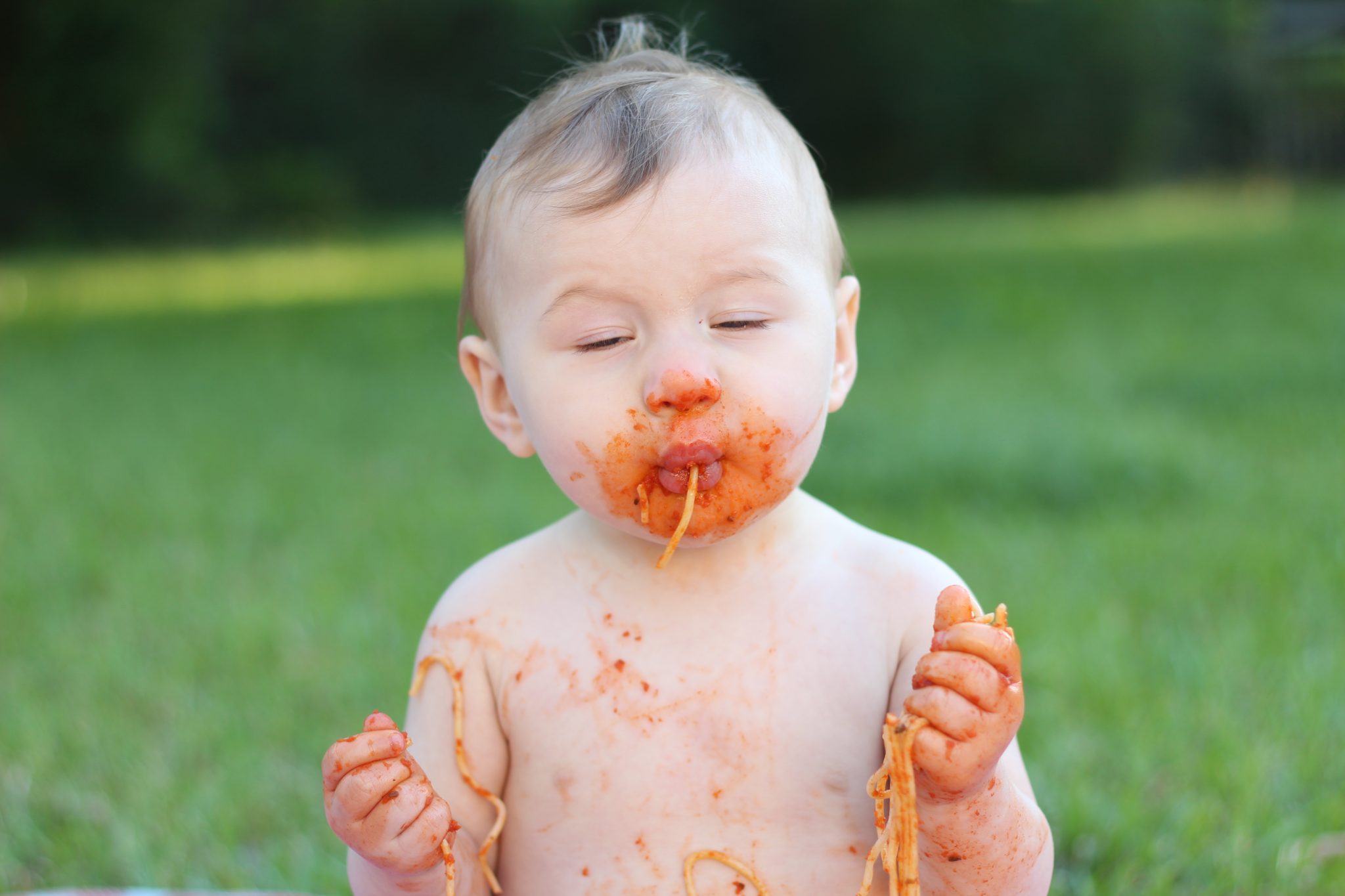 A throwback to the many faces of my baby girl.
Photos by the talented Lisa Anne Photography.
Now for the recipes…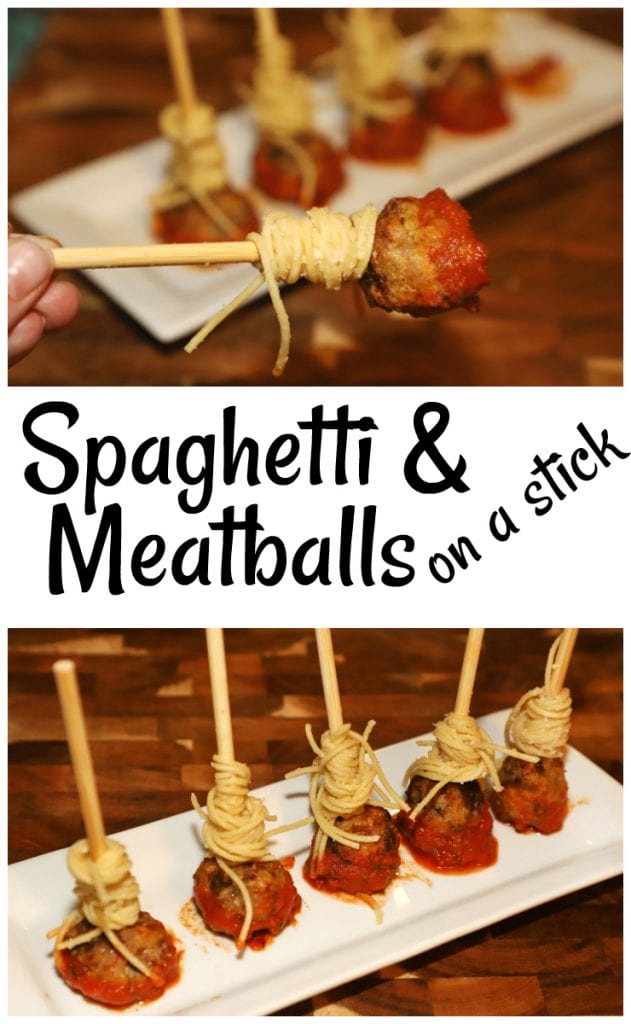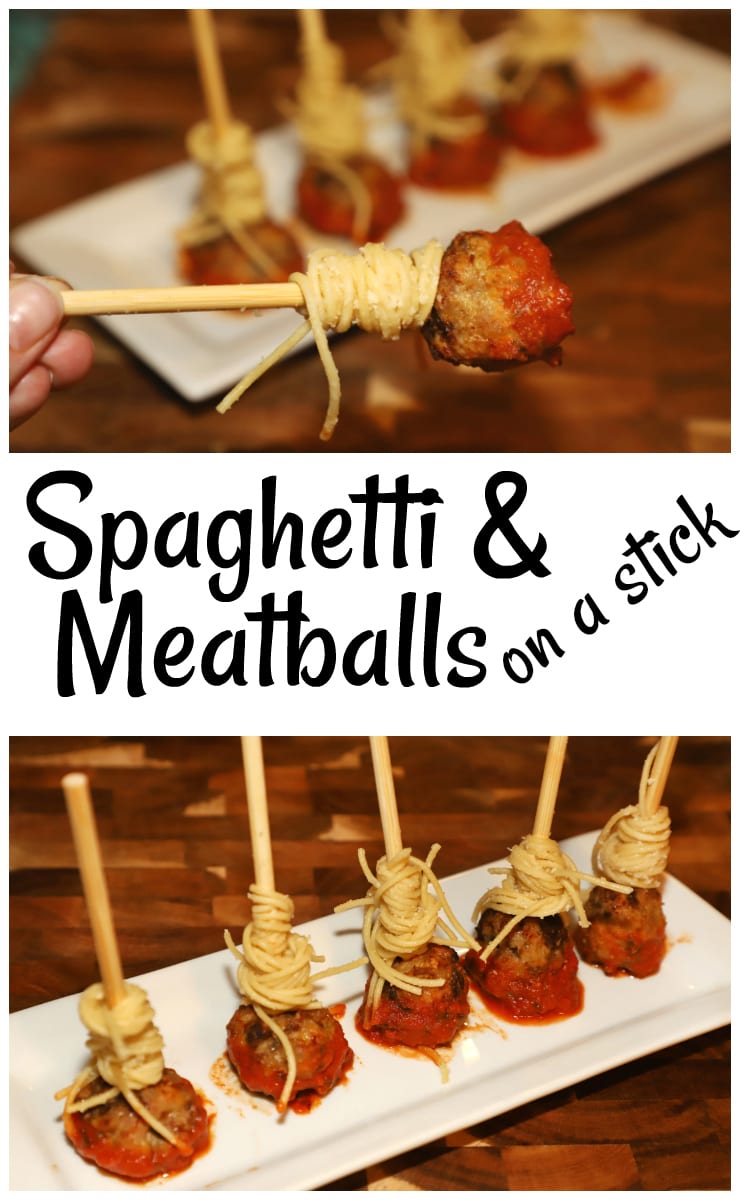 Thinking outside of the box for this year's spaghetti birthday dinner, I made Spaghetti and Meatballs on a Stick and they were our favorite meal yet!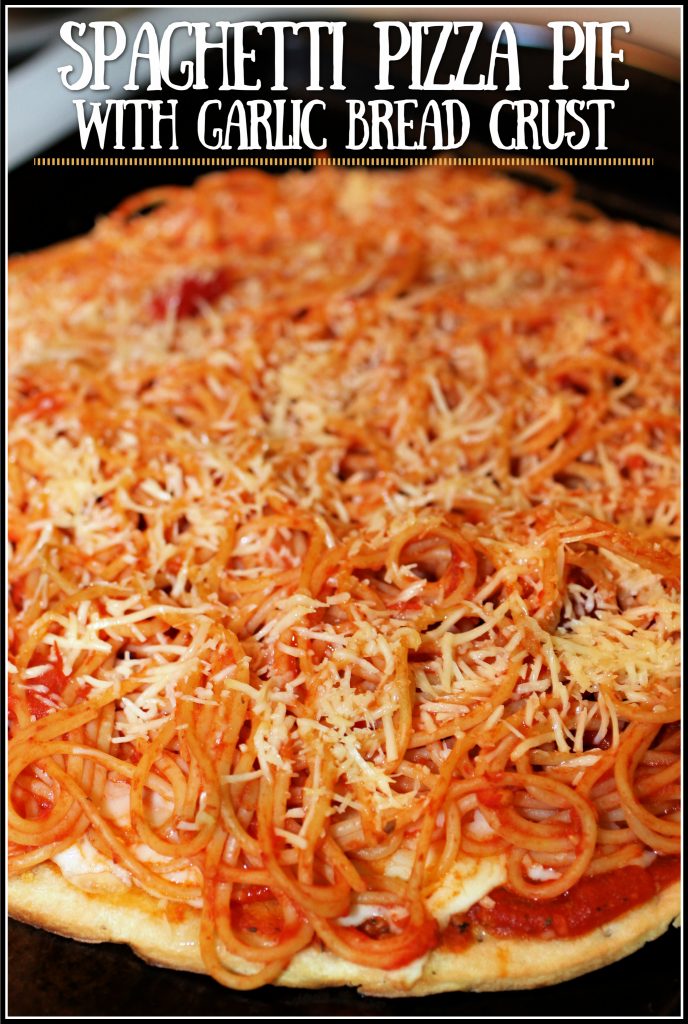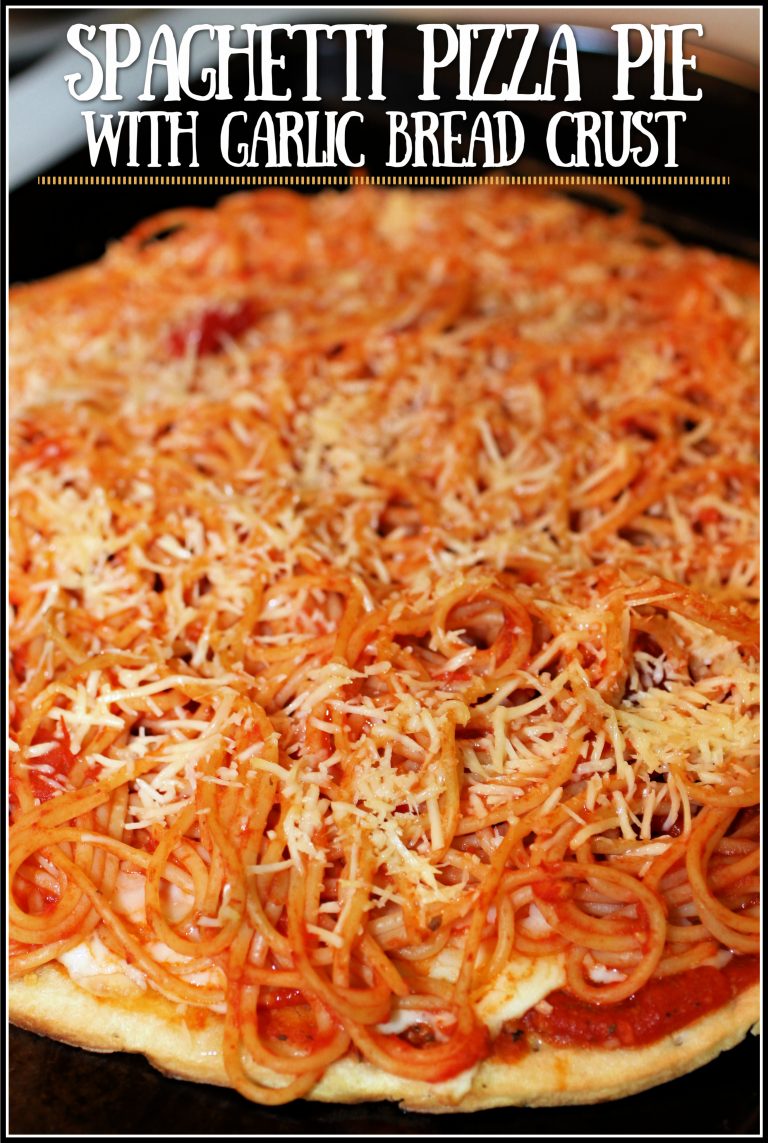 This Spaghetti Pizza Pie will blow your mind! It's a delicious combo of pasta, garlic bread, and pizza.
It holds together well after baking and after you cut it into slices it is surprisingly easy to eat!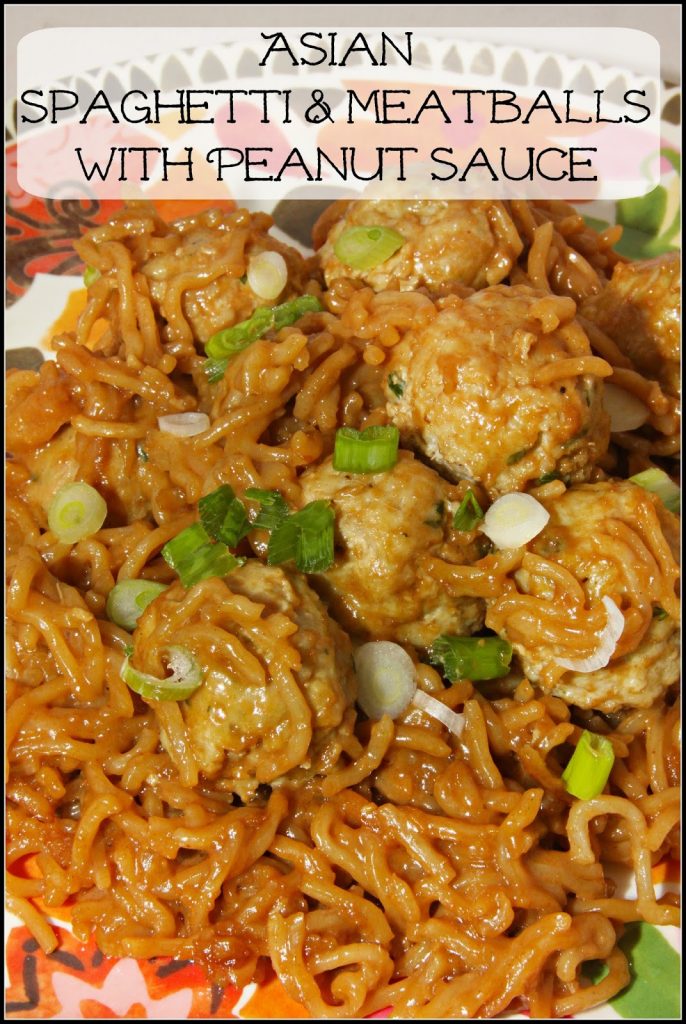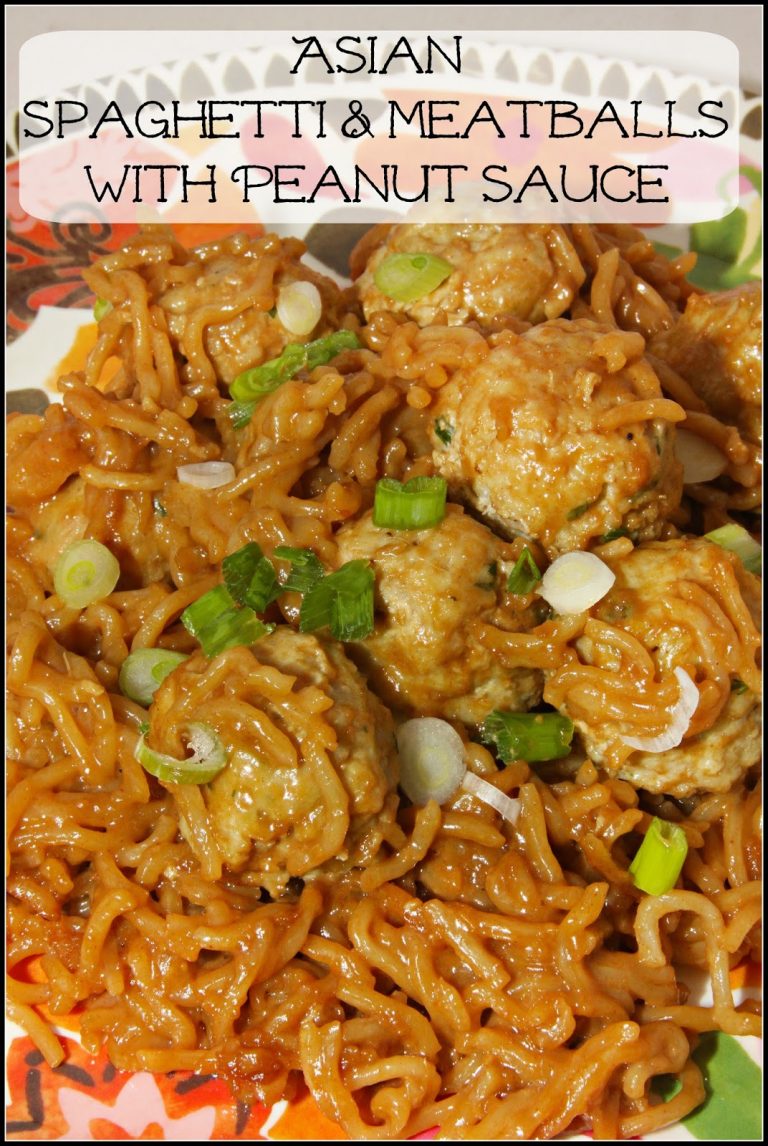 This is an Asian dish inspired by a classic Italian dish. I made my favorite juicy and tender chicken meatballs and jazzed them up with Asian ingredients like ginger and cilantro.
Then I used Yaki Soba stir fry noodles in place of spaghetti and a delicious homemade peanut sauce instead of the traditional marinara pasta sauce.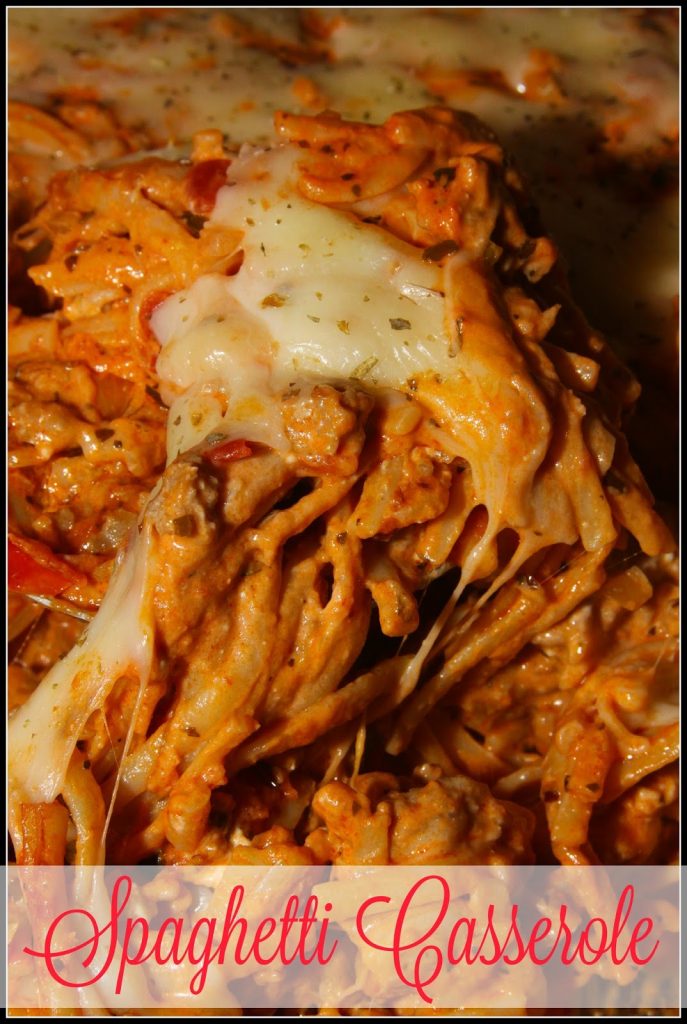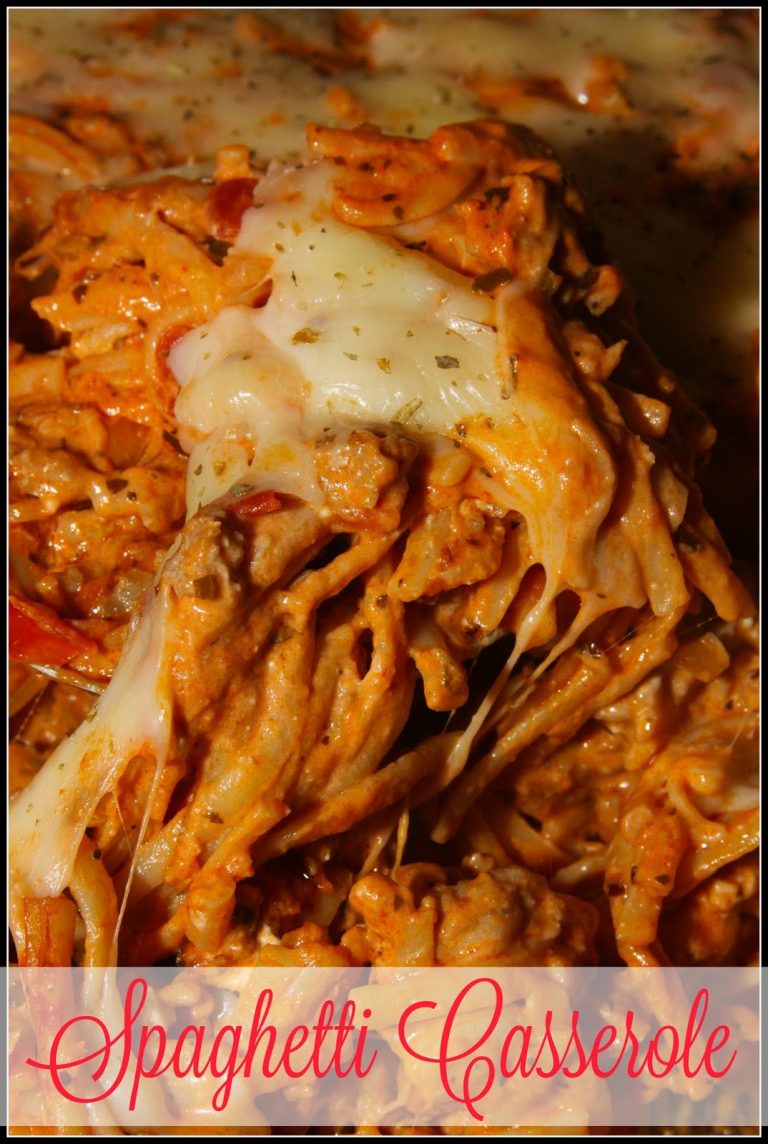 Everything you love about spaghetti- rich sauce, gooey cheese, and delicious pasta – all baked together in a casserole!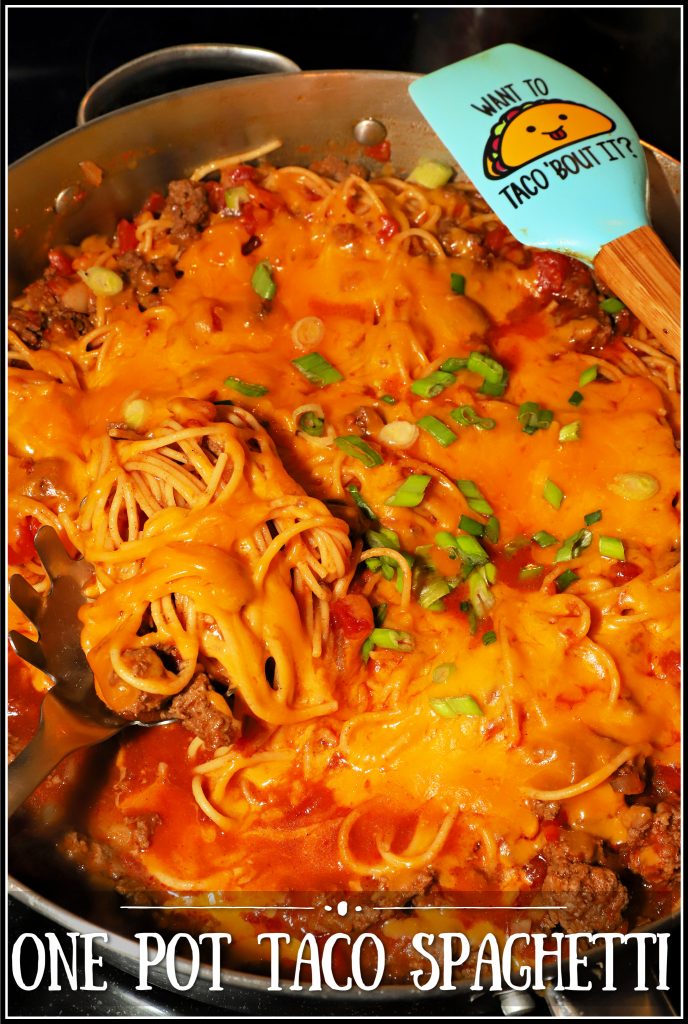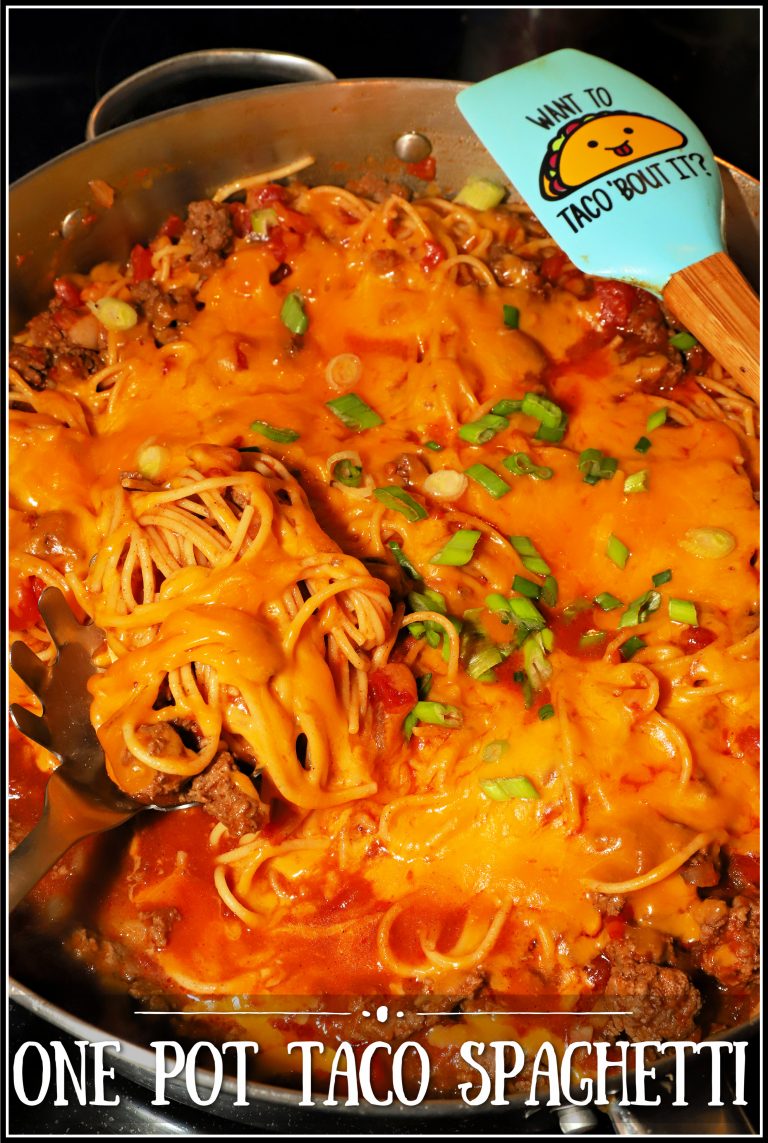 Happy Taco Tuesday! For my daughter's birthday this year I combined her two favorites, spaghetti and tacos, to make the ultimate delicious meal- Taco Spaghetti.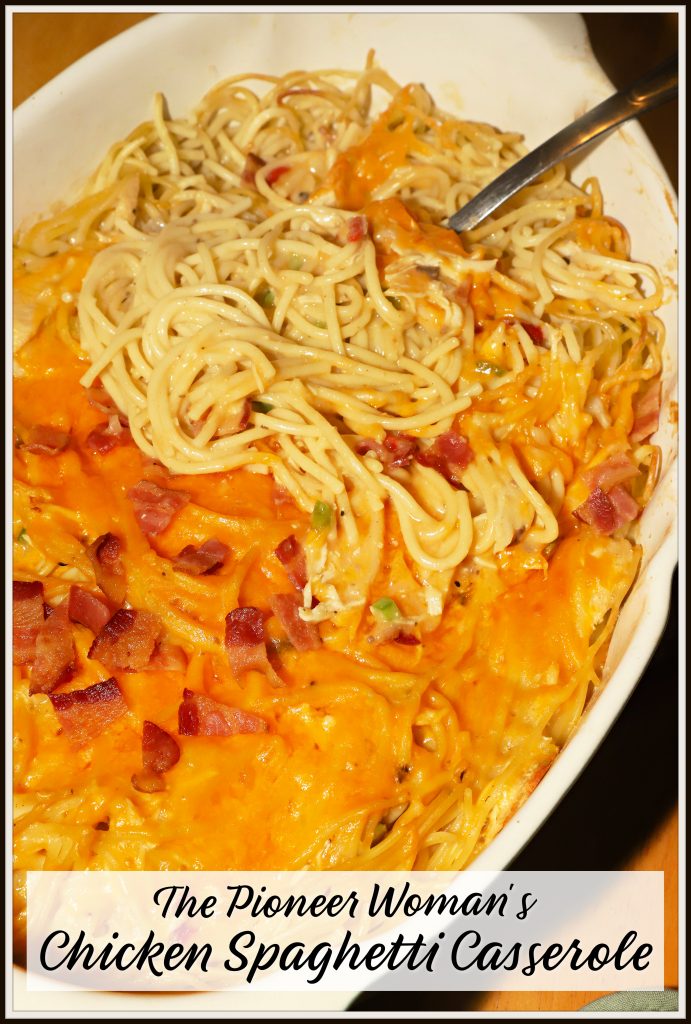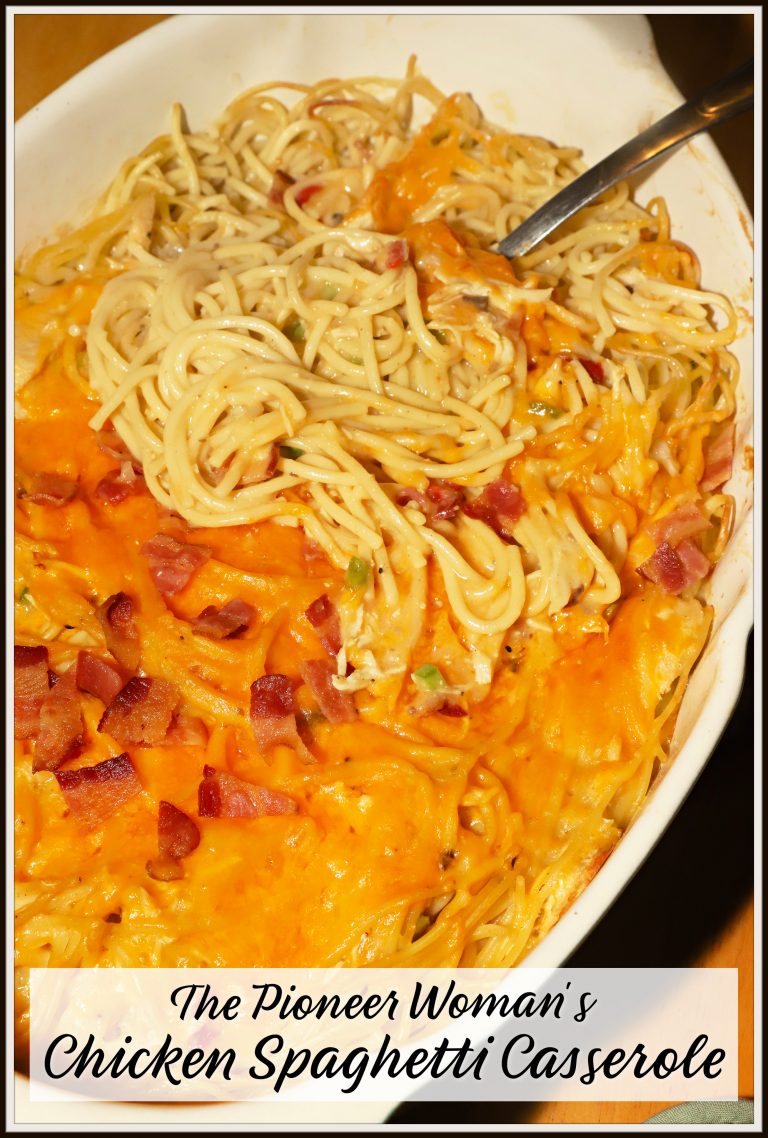 This warm and comforting casserole is adapted from The Pioneer Woman. It is perfect for serving at potlucks and when you have family visiting during the holidays!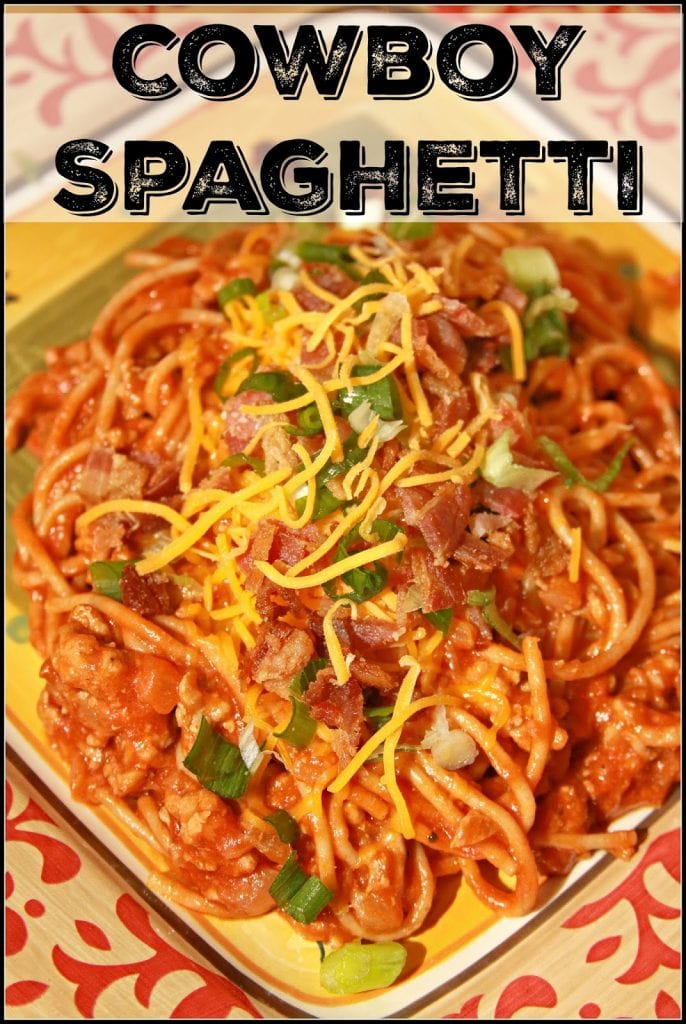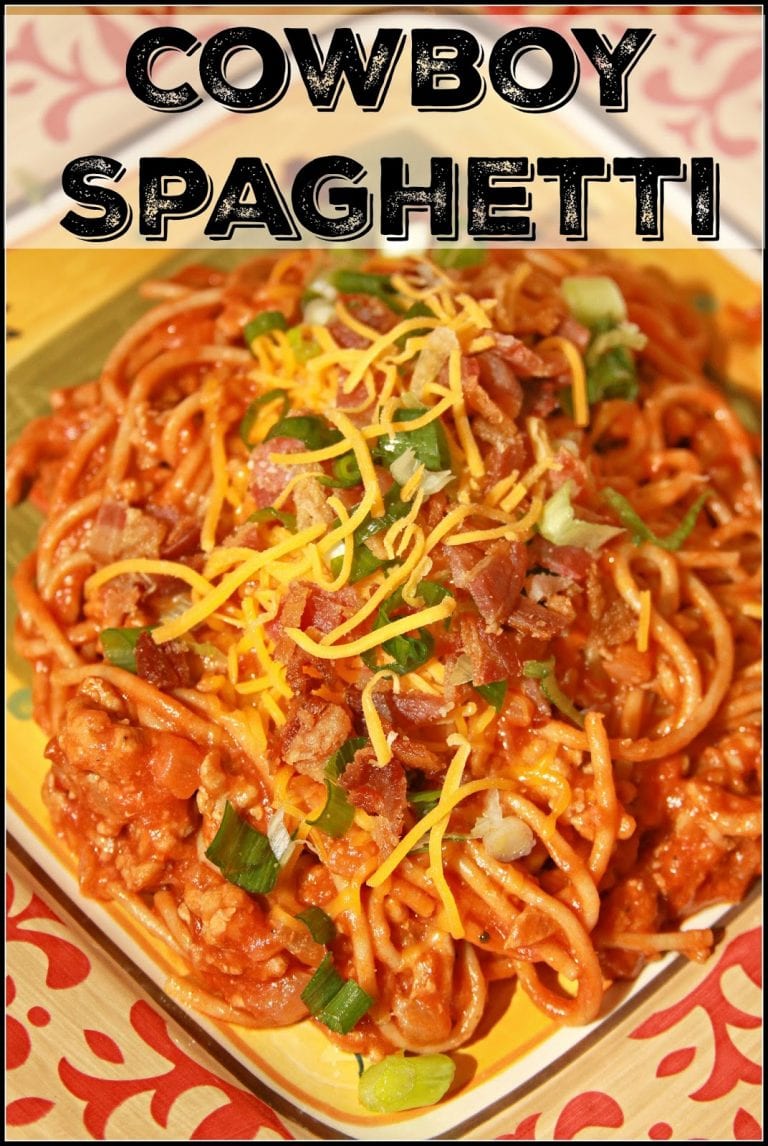 This is the definition of a true man's meal and that's why it's named after a real manly man: Cowboy Spaghetti!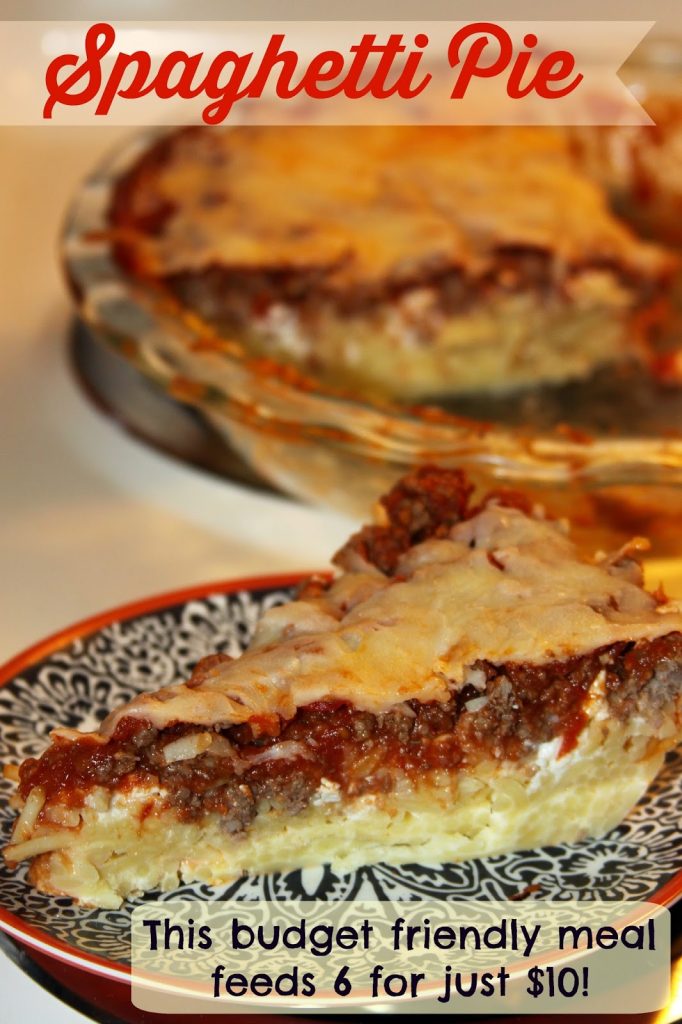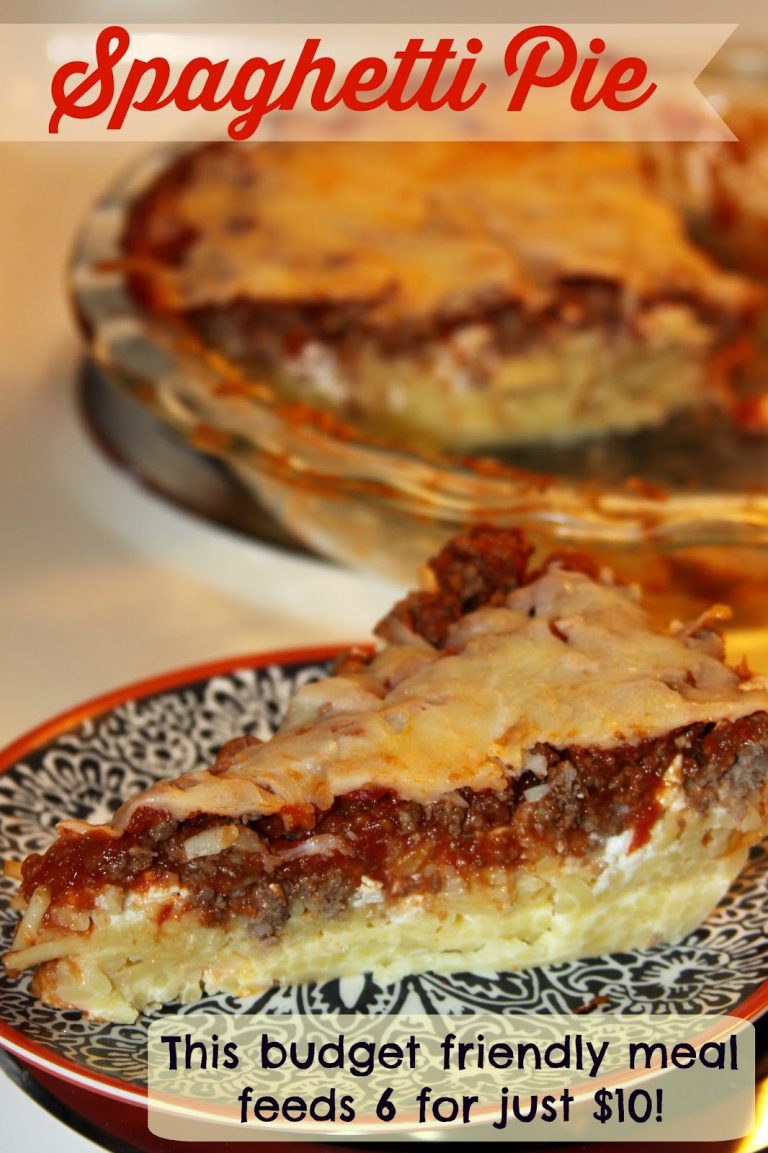 This Spaghetti Pie is hearty and delicious and a crowd pleaser for sure!
Even better it feeds up to six people and costs just $10 to make!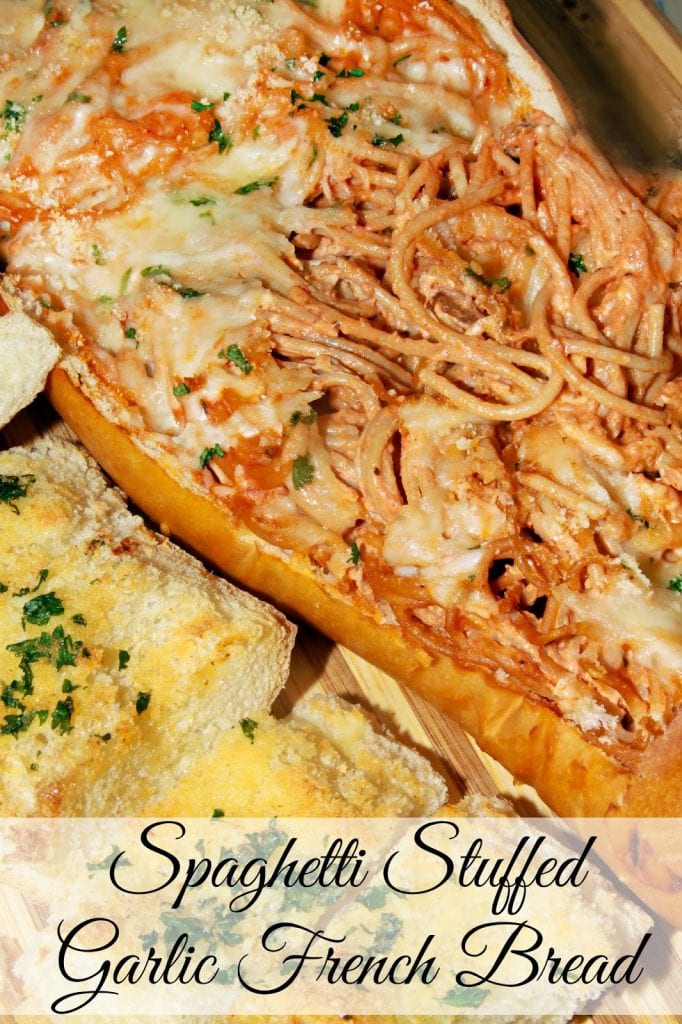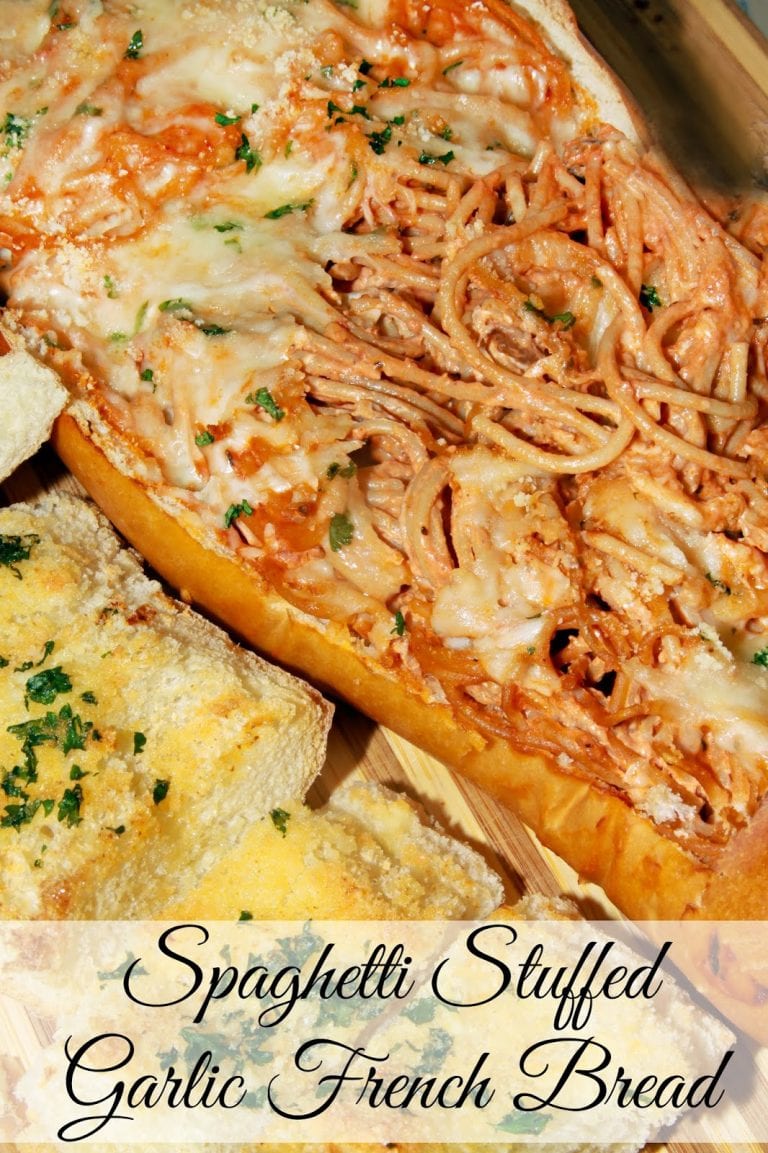 Made in under 30 minutes!
Spaghetti pasta is tossed with new RAGU Homestyle Pasta Sauce and three creamy cheeses and baked in a garlic French bread loaf.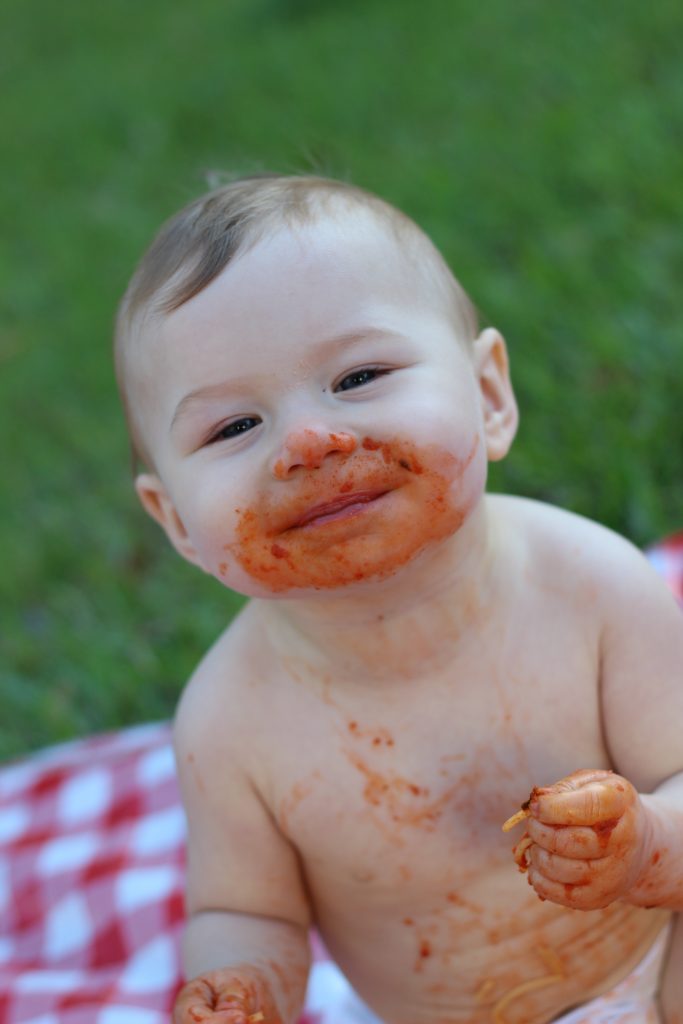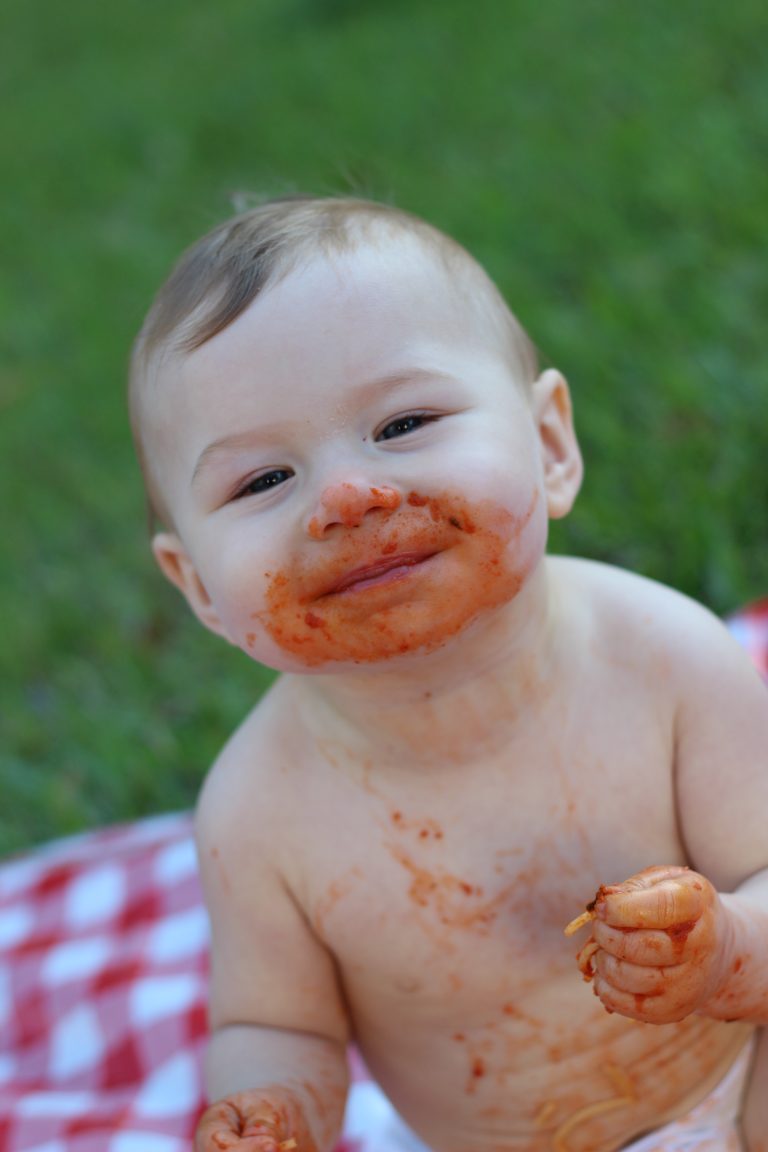 My messy but sweet Spaghetti Stella!