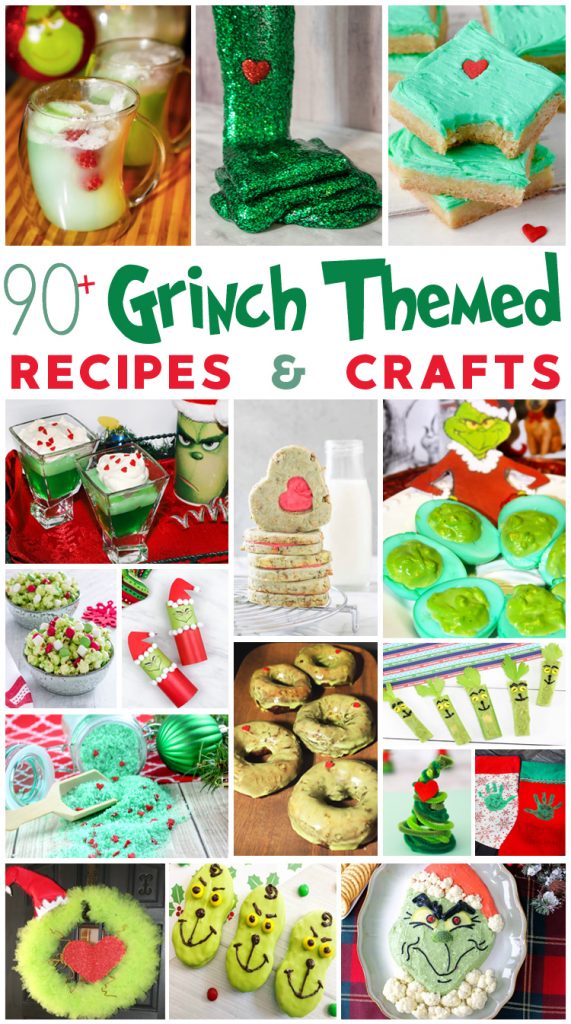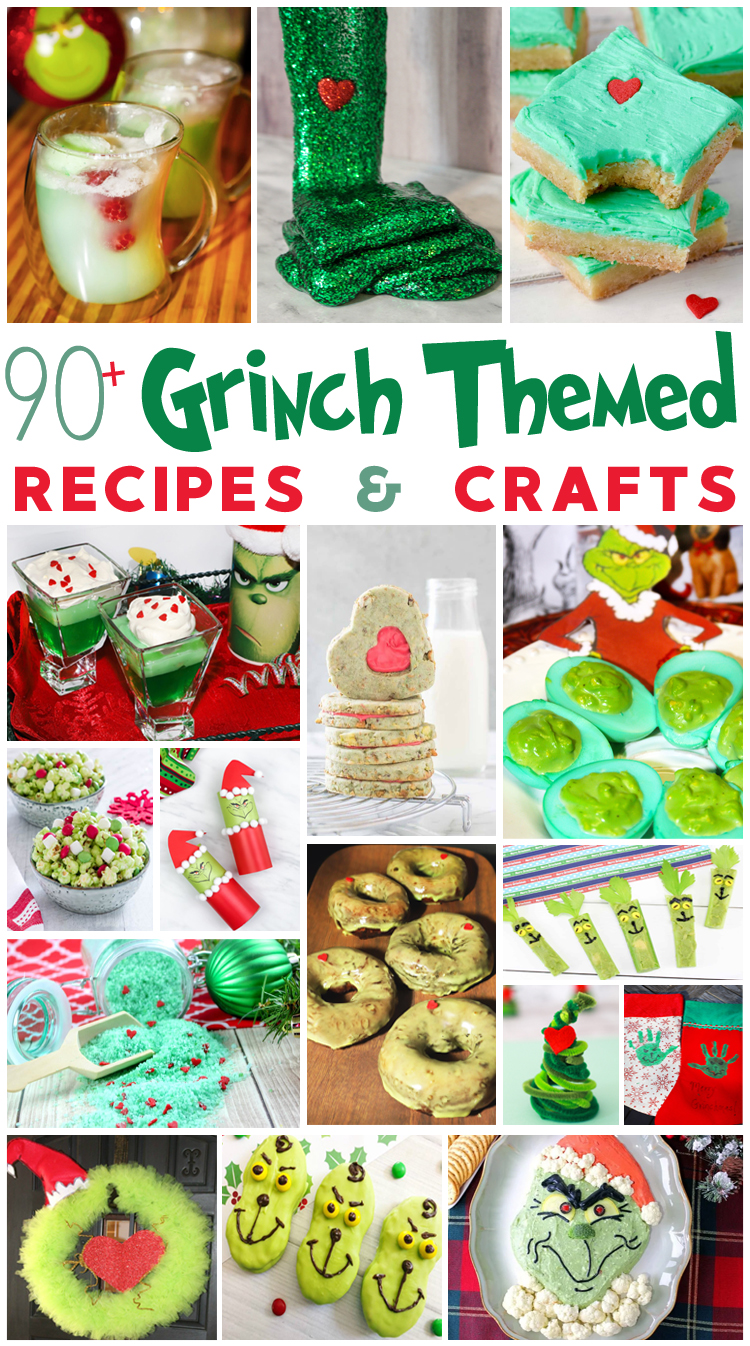 Looking for fun ideas for a Christmas or Grinch themed party?
Check out this roundup of over 90 Grinch themed recipes and crafts that even the grumpiest Grinch will enjoy!
Scroll down to check out recipes and crafts from my blog and my fellow bloggers and be sure to comment below with your favorites.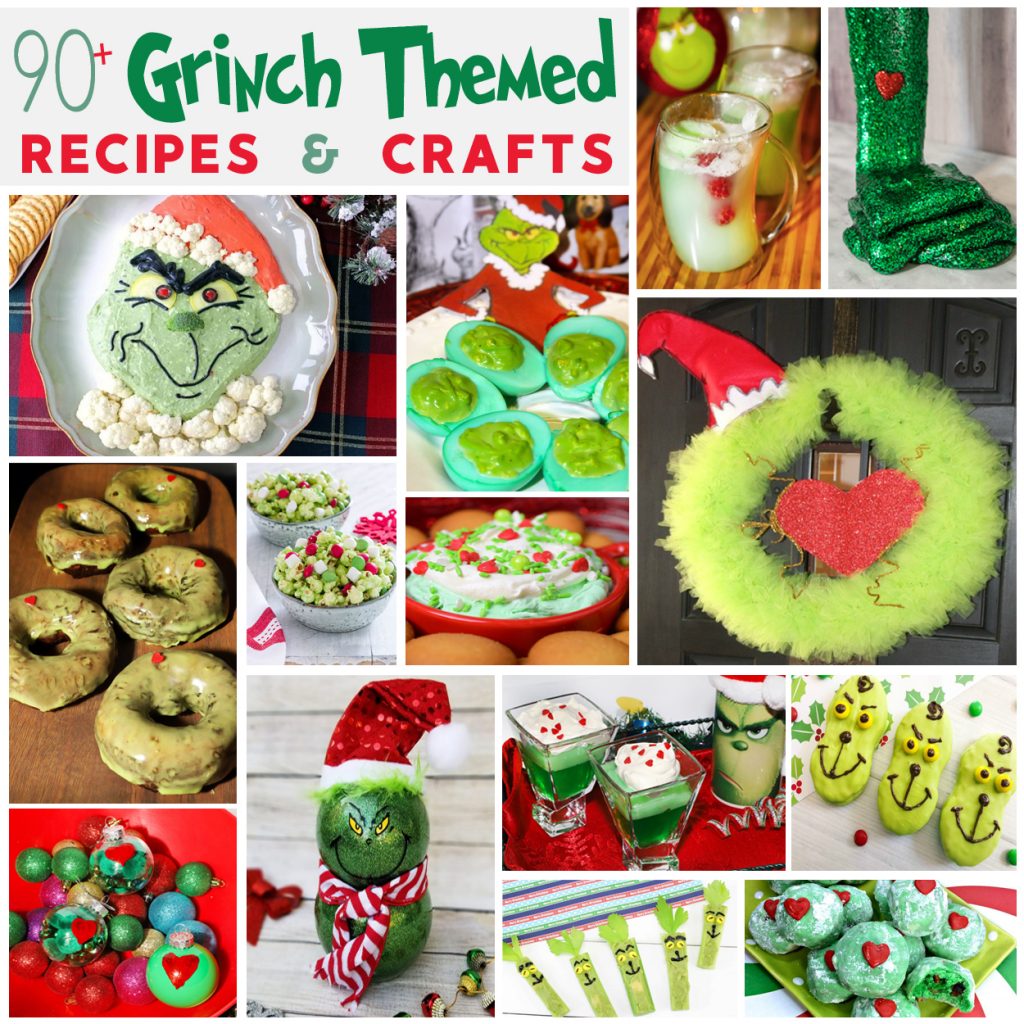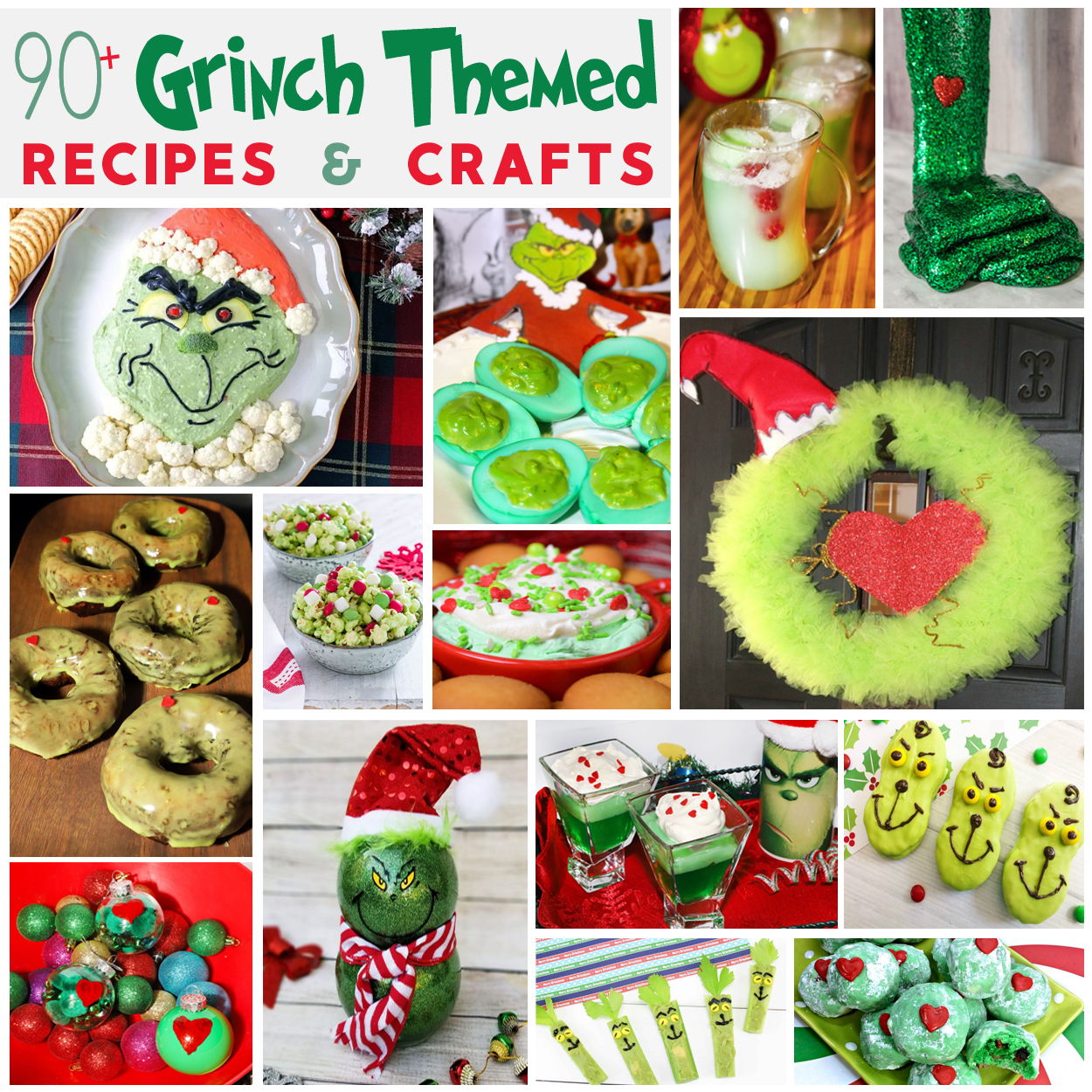 Recipes: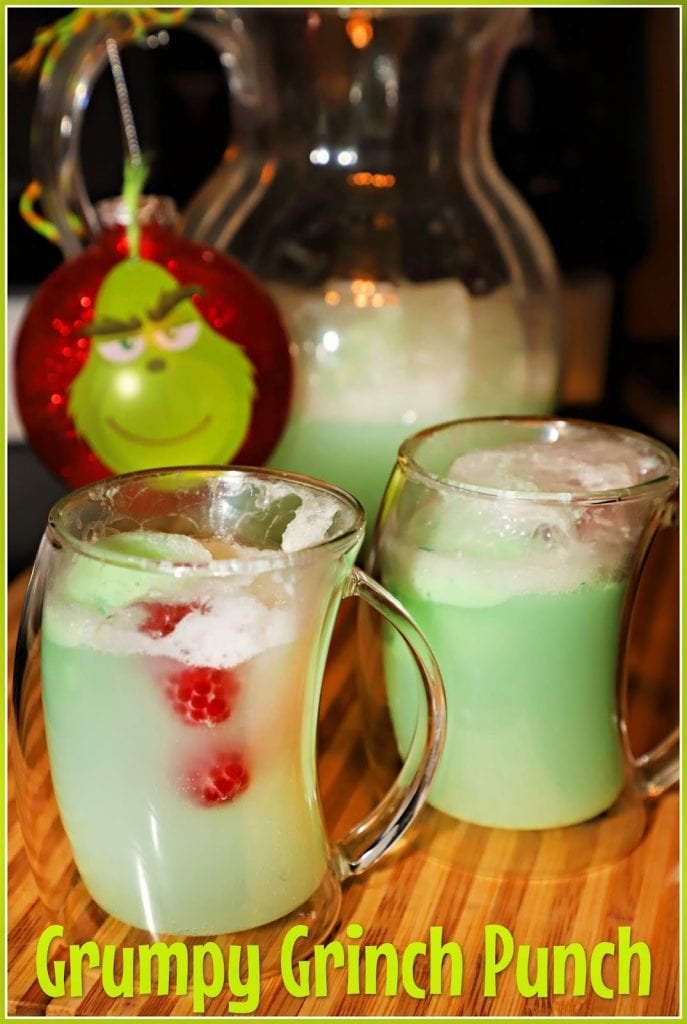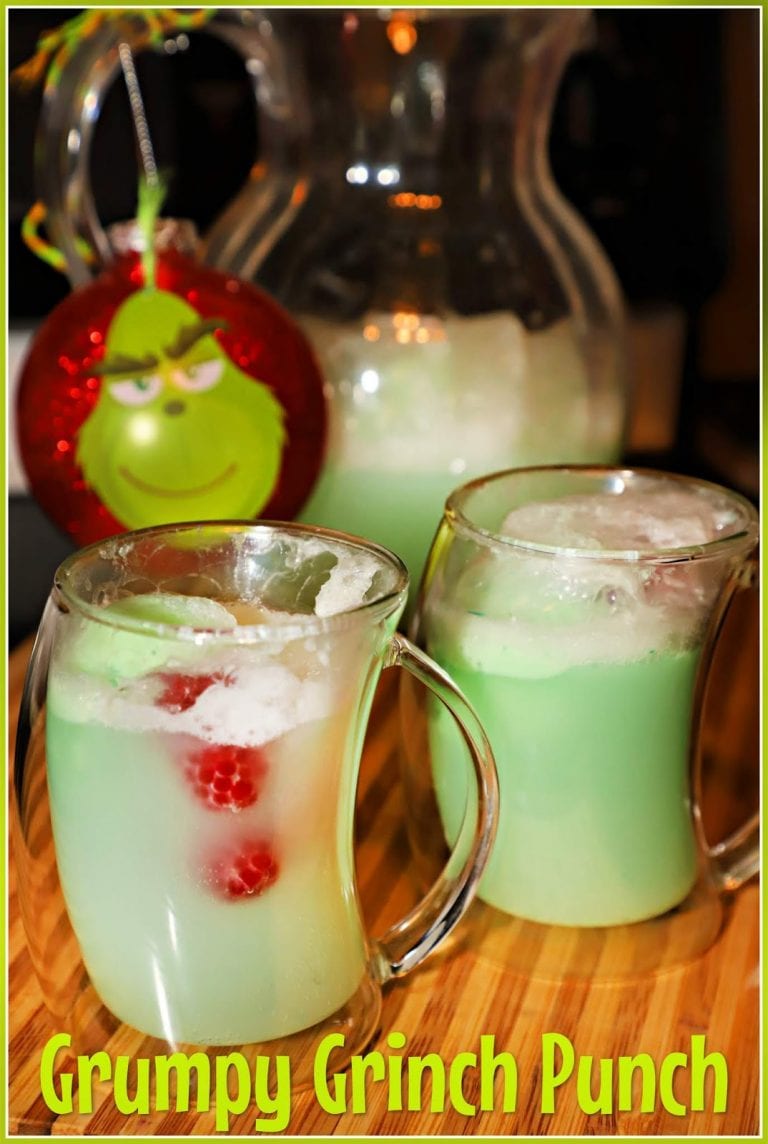 2. Grinch White Chocolate Mint Fudge – Sweet Recipeas
3. Grinch Cookies with Fur Frosting – Finding Zest
4. Kid-Approved Christmas Grinch Punch – Raising Whasians
5. Grinch Rice Krispie Treat Pops – Our Wabisabi Life
6. Grinch Crinkle Cookies – Mommy Musings
7. Easy Grinch – 3 Boys and a Dog
8. Grinch-Style Pistachio Meltaway Cookies – Sizzling Eats
9. Grinch Shaped Cookies – Everyday Best
10. Crockpot Candy Grinch Cookies – Coupon Cravings
11. No-Bake Grinch Cookies – Coffee with Us 3
12. Easy Grinch Inspired Spinach Pesto Pasta – Tales of a Tired Mom
13. Grinch Twinkies – The Tiptoe Fairy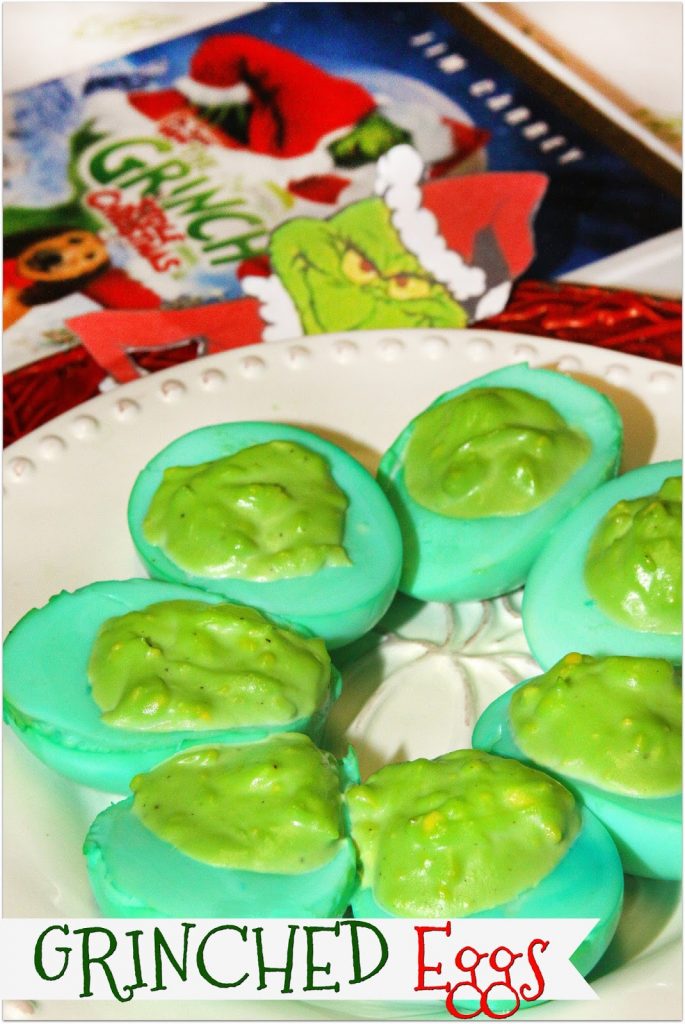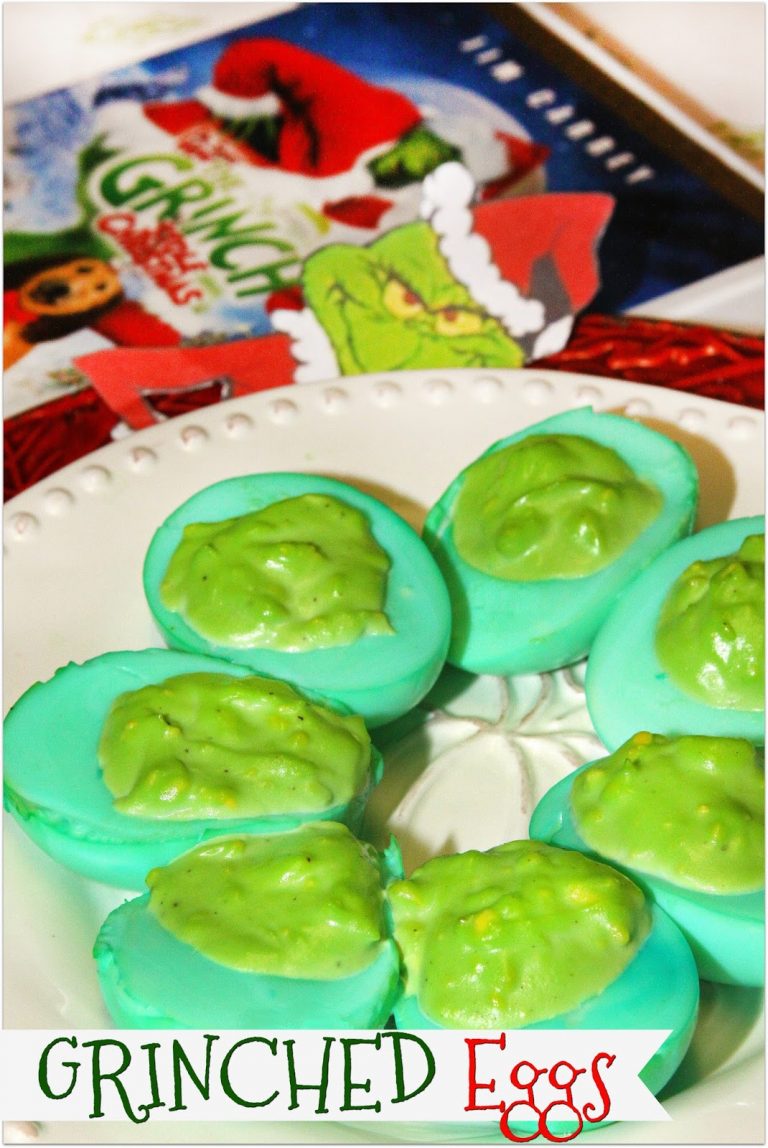 14. Grinched Eggs – For the Love of Food
15. Grinch Cookie Dough Bites in Crinkle Cookie Cups – Nerdy Mamma
16. Grinch Snowball Cookies – The Soccer Mom Blog
17. Disturbingly Charming Grinch Cookies for Christmas – Redhead Baby Mama
18. Mr. Grinch Green Hot Chocolate – The Parent Spot
19. Lemon Lime Grinch Cocktail – The Toasty Kitchen
20. Grinch Cocktail – Our Wasabi Life
21. Grinch Peanut Butter Snack Mix – Really Are You Serious
22. Grinch Punch – Eating on a Dime
23. Red & Green Grinch Christmas Cookies – Mommyhood Life
24. Grinch Christmas Jello Shots – The Soccer Mom Blog
25. Grinch Cake Mix Crinkle Cookies – 3 Boys and a Dog
26. Minty Grinch Dip – Who Needs a Cape

27. Grinch Donuts – For the Love of Food
28. Grinch Jello Snack Cups – Wondermom Wannabe
29. Grinch Brownies – The Monday Box
30. Grinch Fudge Topped Brownies – Big Bear's Wife
31. Non-Alcoholic Christmas Grinch Punch – Crayons and Cravings
32. Grinch Fruit Kabobs – When is Dinner
33. Grinch Heart Sandwich Cookies – Strawberry Blondie Kitchen
34. Grinch Matcha Smoothie – Natalie's Health
35. DIY Grinch Inspired Wreath – Ann's Entitled Life
36. Grinch Sugar Cookie Bars – Nerdy Mamma
37. Mint Grinch Cookies – Consumer Queen
38. Grinch Snow Cones – Mom Always Finds Out
39. Heart Shaped Grinch Rice Krispie Treats – Ruffles and Rainboots
40. Grinch Celery Snacks – The Inspiration Edit
41. Grinch Buttermint Cupcakes – Sweet Recipeas
42. Grinch Cinnamon Rolls – This Ole Mom
43. Grinch Sugar Cookies – Mommy Made That
44. Decorated Grinch Cookies – The Monday Box
46. Grinch Pretzel Snacks – Wondermom Wannabe
47. Grinch Popcorn Mix – Recipes from a Pantry
48. Grinch Sugar Cookie Bars – Wine and Glue
49. Grinch Christmas Cake Balls – Natural Beach Living
50. Grinch Hot Vanilla Milk – Two Sisters Crafting
51. Grinch Marshmallow Pops – The Decorated Cookie
52. Grinch Nutter Butters – Nerdy Mamma
53. Paleo Grinch Cookies – Unbound Wellness
54. Realistic Looking Grinch Guacamole Dip – Kudos Kitchen by Renee
55. Slice 'N' Bake Grinch Cookies – Big Bear's Wife
56. Mint Chocolate Chip Grinch Cookies – Operation 40K

Crafts: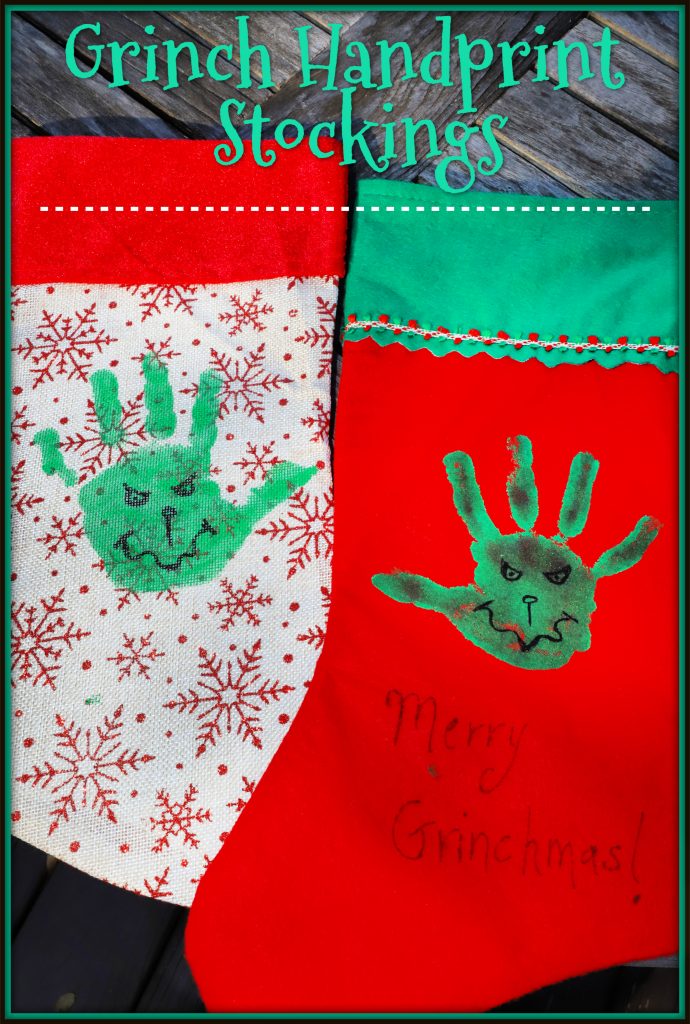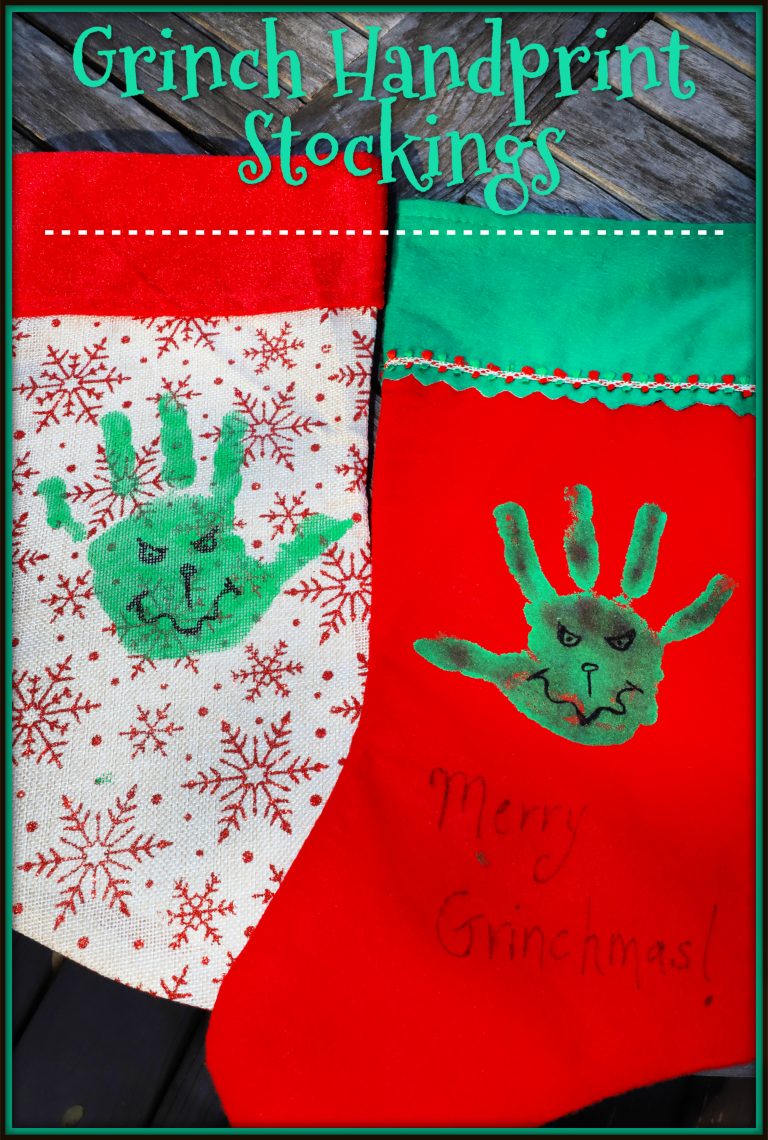 2. Grinch Christmas Bath Salts – Ruffles and Rainboots
3. Grinch Christmas Slime – The Best Ideas for Kids
4. Grinch Inspired Stocking Wall Hanger – Michelle J Designs
5. Grinch Bath Bombs with Homemade Soap Hearts – Steam Powered Family
6. Paper Plate Grinch Craft – Simple Everyday Mom
7. Easy DIY Grinch Ornament – Mommy Made That
8. Grinch Pills Treat Bag with Printable Bag Topper – Long Wait for Isabella
9. How to Grow the Grinch's Heart with a Chemical Reaction STEM Activity – Team Cartwright
10. Toilet Paper Roll Grinch Craft – Simple Everyday Mom
11. Free Grinch SVG Files – Ruffles and Rainboots
12. Grinch's Heart Craft – Non-Toy Gifts
13. Grinch Playdough – Natural Beach Living
14. DIY Grinch Ornament Set – Ruffles and Rainboots
15. Grinch Movie Night Set-Up – Aileen Cooks
16. Grinch Handprint Craft – Simple Everyday Mom
17. Cindy Lou Who Hair Tutorial – Super Coupon Lady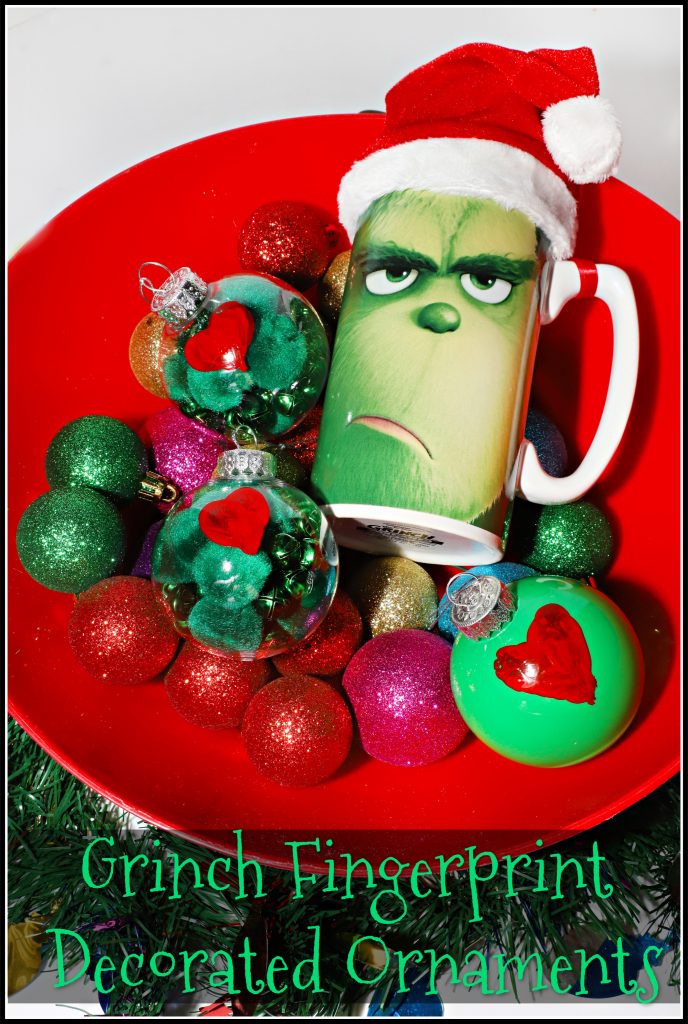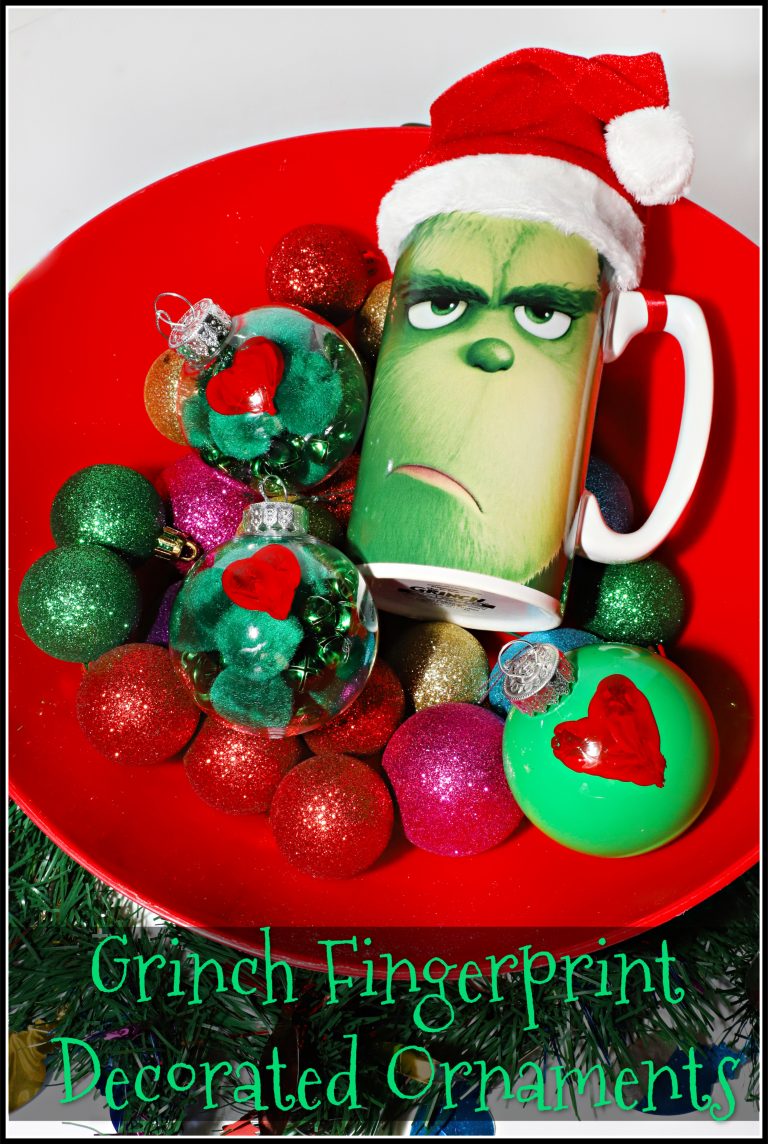 19. Handprint Grinch Card – Non-Toy Gifts
20. DIY Grinch Pipe Cleaner Christmas Tree – Mommy Made That
21. The Grinch Printable Popcorn Boxes – Ruffles and Rainboots
22. Paper Plate Grinch's Heart Craft – Non-Toy Gifts
23. DIY Candy Filled Grinch Ornament – Jolynne Shane
24. DIY Grinch Hand Print Ornament – Midget Momma
25. Grinch Themed Day – Our Surprise Dates
26. Upcycled Grinch Vase – This Mama Loves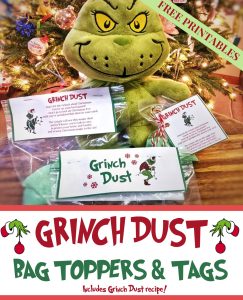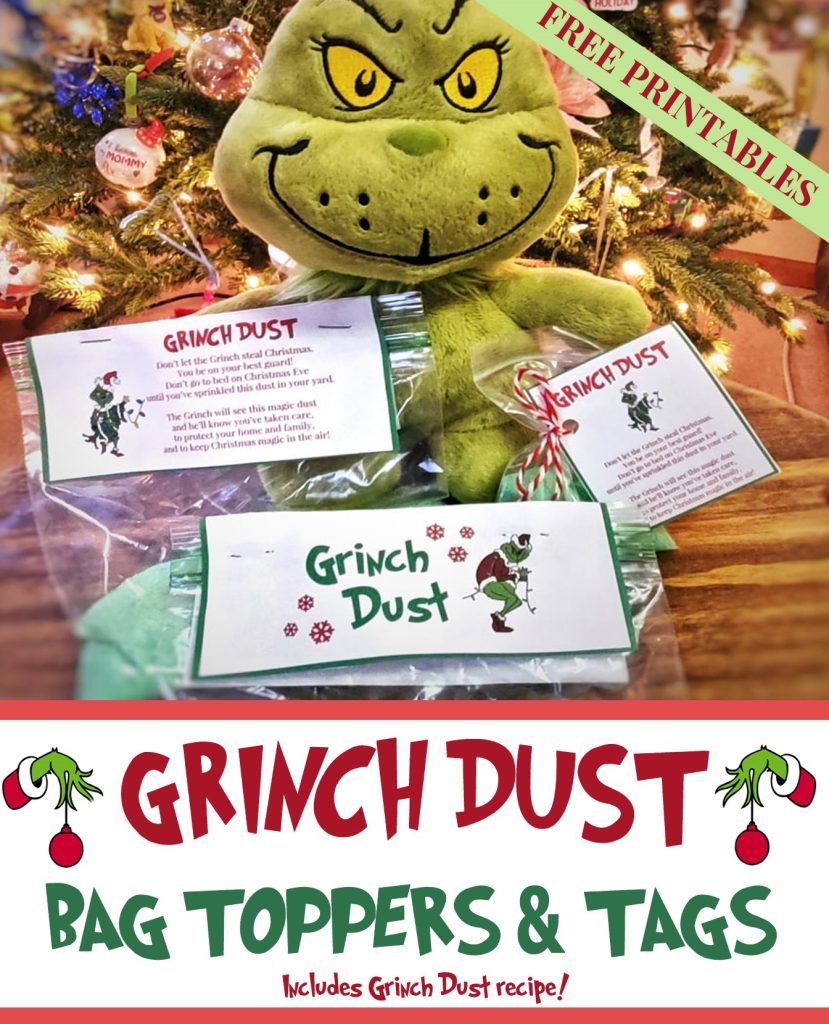 28. Grinch's Heart Christmas Ornament – Coffee Cups and Crayons
29. The Grinch Clip Art Set – Party with Unicorns
30. Glitter Grinch Slime – My Joyfilled Life
31. Grinch Inspired Glasses – Michelle J Designs
32. DIY Grinch Christmas Bath Bombs – Lydi Out Loud
33. Easy, DIY Grinch Decoration Made with Dollar Store Supplies – Leap of Faith Crafting
34. Countdown to Christmas Grinch Printable – Three Little Ferns
35. Funny DIY Grinch Sign Decoration – Michelle J Designs
36. Popsicle Stick Grinch Craft – Today's Creative Ideas